A beautiful and breathtaking garden can be a great addition to your outdoor living space. For many homeowners, figuring out which plants to put up in the garden can be a tough task. After all, not everyone is a gardening expert. However, in case you are looking to create the best possible shade garden, then there are a few plants that can really make the difference.
We have created a simple list for you below.
Sweet Woodruff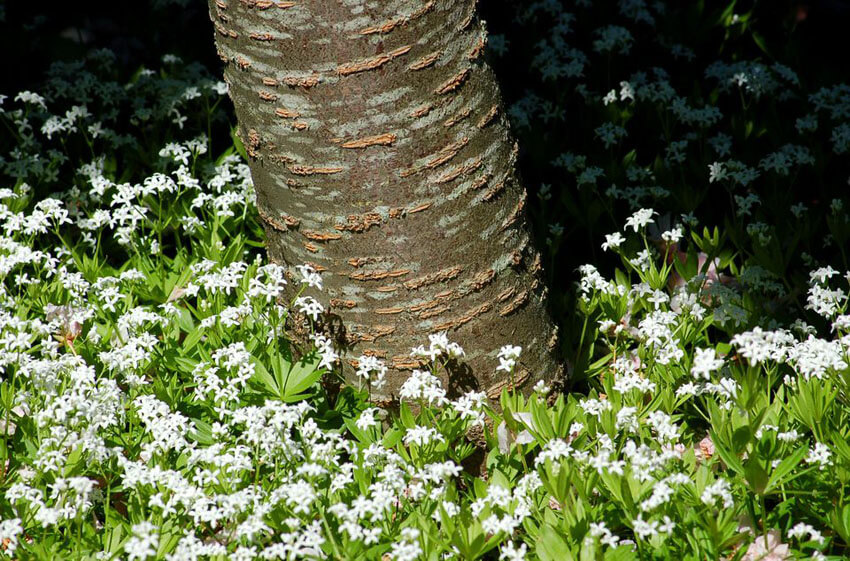 Perennial
Ground cover (also deer-resistant)
Can grow under pine trees (and and black walnut trees)
Sweet woodruff is a mainstay in any garden and you can rest assured that it will fully revamp your garden. The green plant with a touch of white is perhaps one of the classiest plants for your garden and it should be considered very carefully.
Related: 3 DIY Crafting Ideas to Welcome Spring
Fuchsia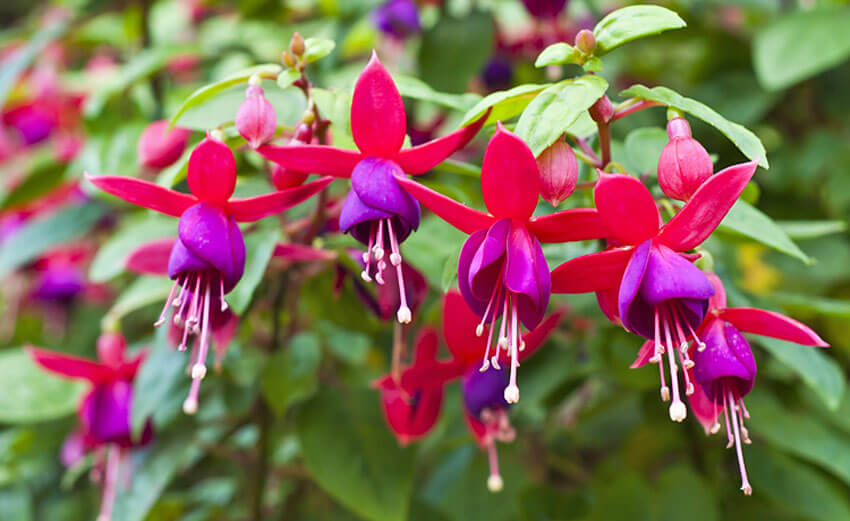 Perennial
Thrive in humidity
Thrive in container gardens
Fuchsia is simple and unique. It delivers an appealing aura to your garden, giving it a splendid look. You can even add other plants and it will still be perfect. In case you are sitting there and thinking that your garden needs some purple delight, then this is the plant to go for.
Bigroot Geranium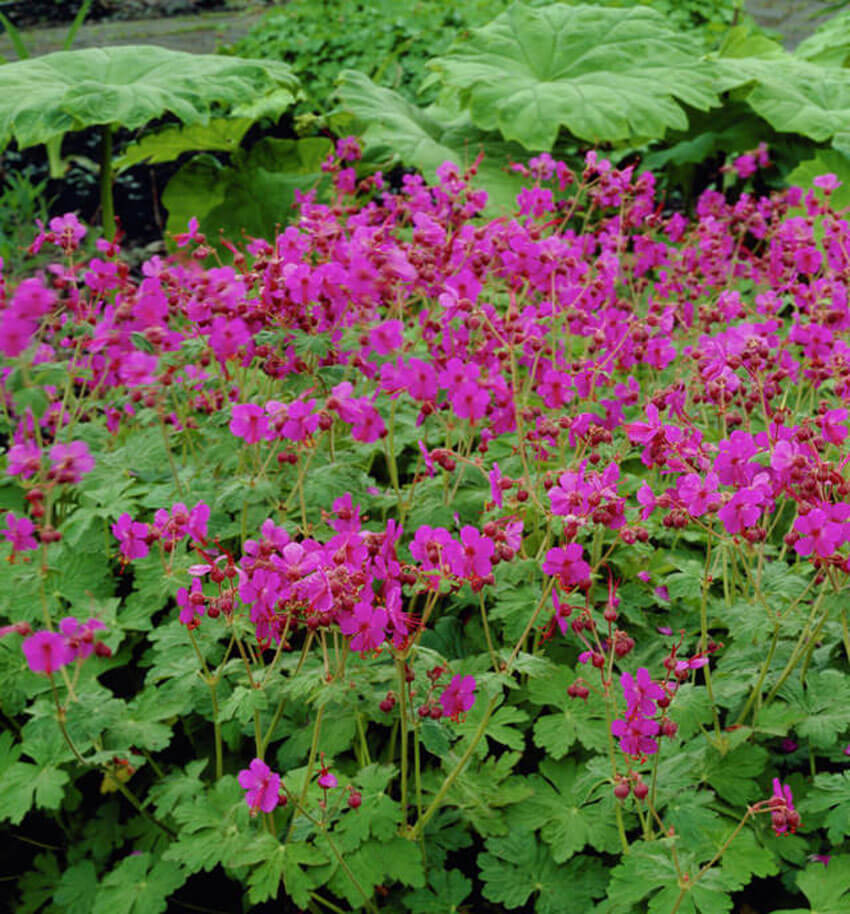 Perennial
Ground cover
Very hardy
Bigroot geranium is another unique plant that brings pink to your garden. Brightly colored flowers will always add a sense of life to any garden and there is no better way to lighten up things than by mixing a touch of pink to everything. This plant will deliver exactly that.
Coral Bells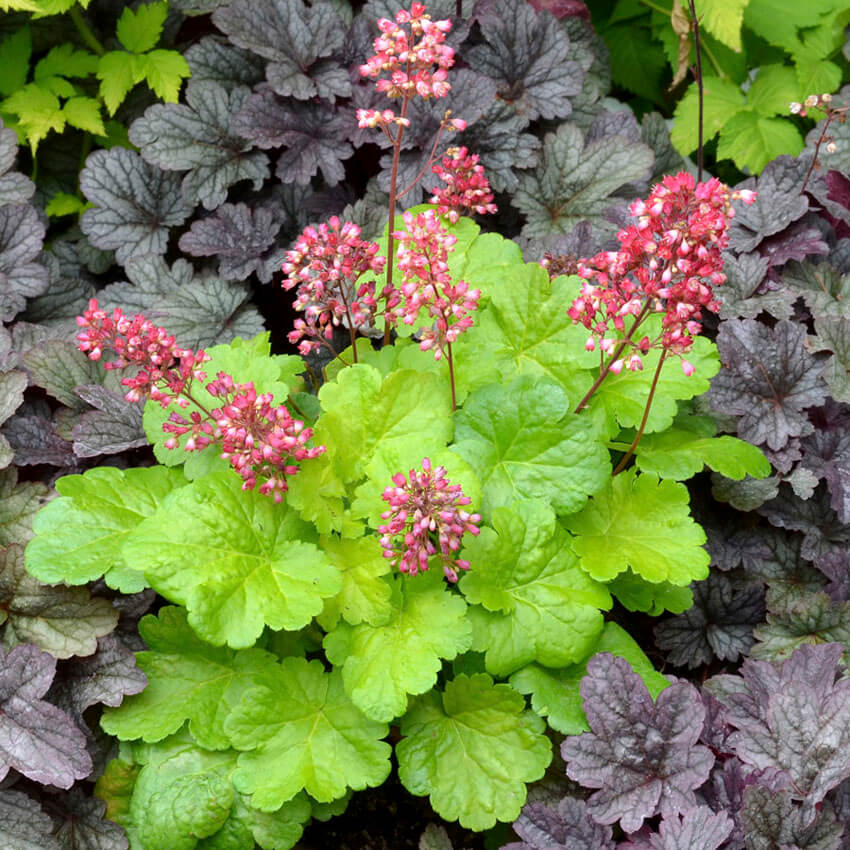 Perennial
Comes in many different colors
Hardy in zones 3-9
Coral bells are often used as complimentary plants. They can combine well with any other plant that you already have in your garden. The best way to use the coral bells though is as a complement to lush green plants. The brightly colored plants protruding high from a background of pure green will make your garden look truly magical.
Related: DIY Creative, Unique Planters on a Budget
White Queen Caladium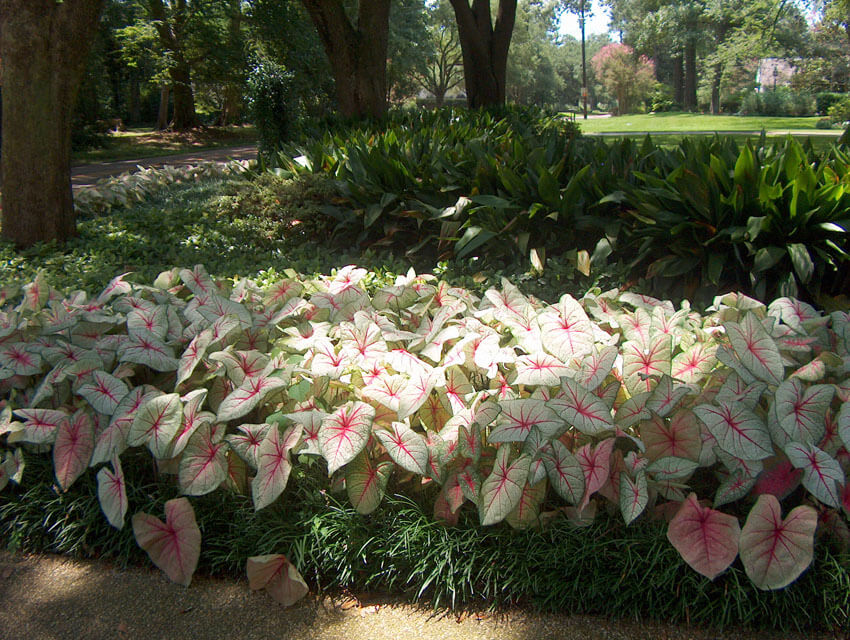 Perennial
Vibrant leaves
Low Maintenance
If you are a homeowner who is in love with bright gardens then you should try out this plant. The white queen caladium is a white flower plant. The flowers often have small touches of red or pink. It's the perfect addition to any garden. The plants can actually be used for the whole garden and they will look amazing. However, always try to mix it up a little bit.
Yellow Corydalis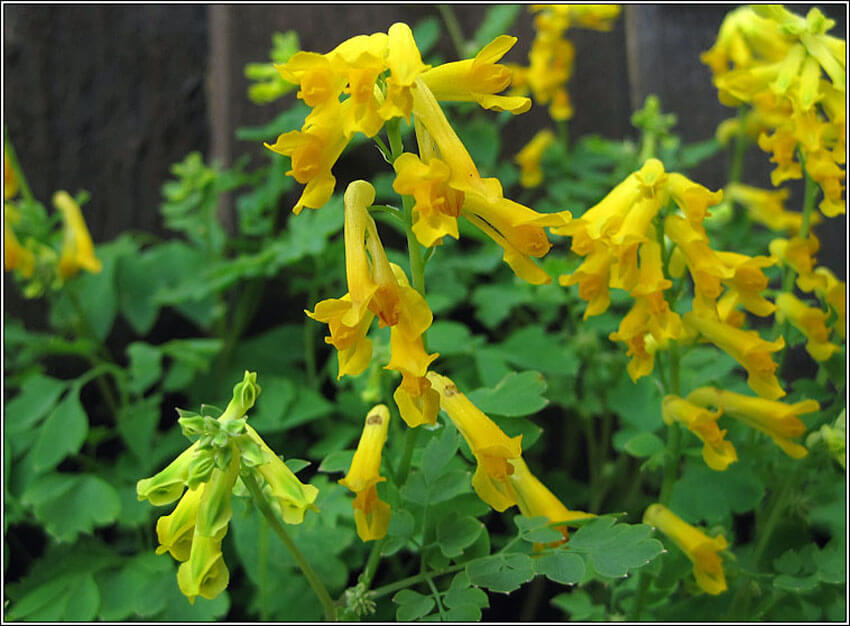 Perennial
Adaptable
Suitable for rock gardens
We all love yellow. There is no garden out there that doesn't have yellow plants. You can consider this yellow corydalis for a change and see your garden get class and elegance just like that. What we love more about this plant is that it's not too loud. Its lush green leaves with small yellow flowers deliver just the right amount of subtlety for any garden.
Lobelia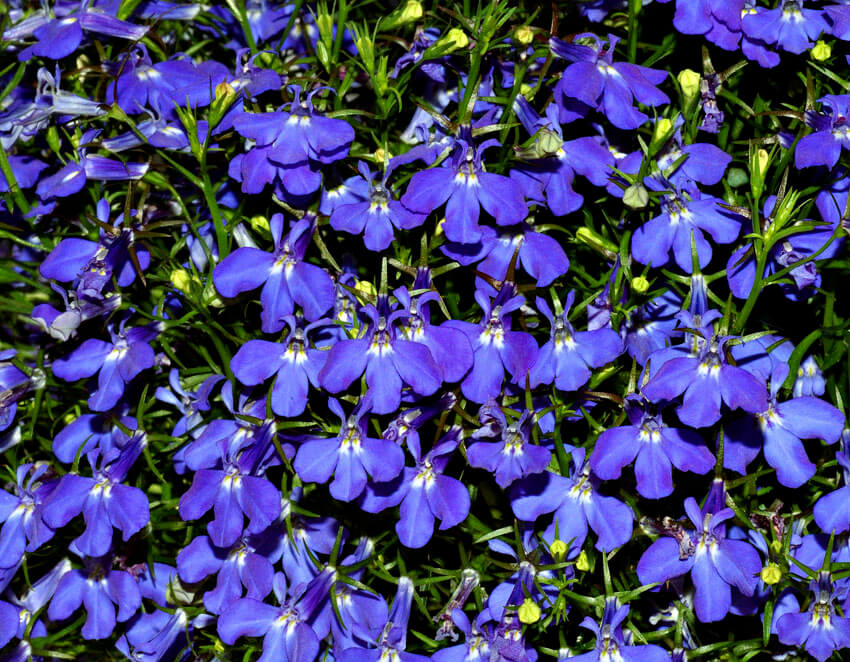 Annual or Biennial
Long history of therapeutic uses
Beautiful color
Lobelia is ideal for homeowners who want to try something different. Lobelia offers all purple flowers. Although purple is not always the first thing that comes to mind when you are decorating the garden, it can be a great complementary color to other green plants. As a rule of thumb, lobelia should often be planted with other plants. Don't plant too much of it.
Bleeding Heart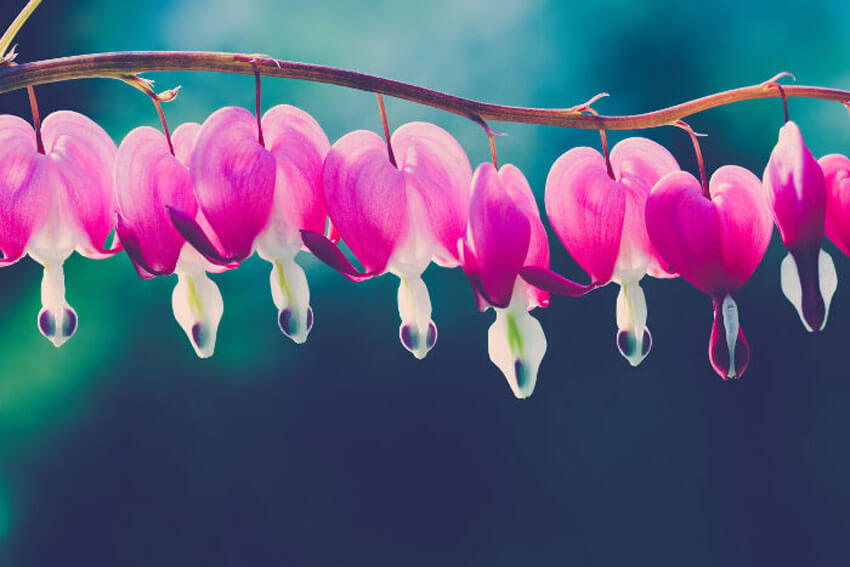 Perennial
Dramatic addition to your garden
Unique and beautiful
If you want to make your garden feel romantic, you don't need roses. While there is nothing wrong with adding a few roses here and there, you can achieve the same romantic effect using bleeding heart plants. The beautiful pink flowers with some white at the bottom will truly blow your mind away. Try and complement the flowers with dark green backgrounds.
Astilbe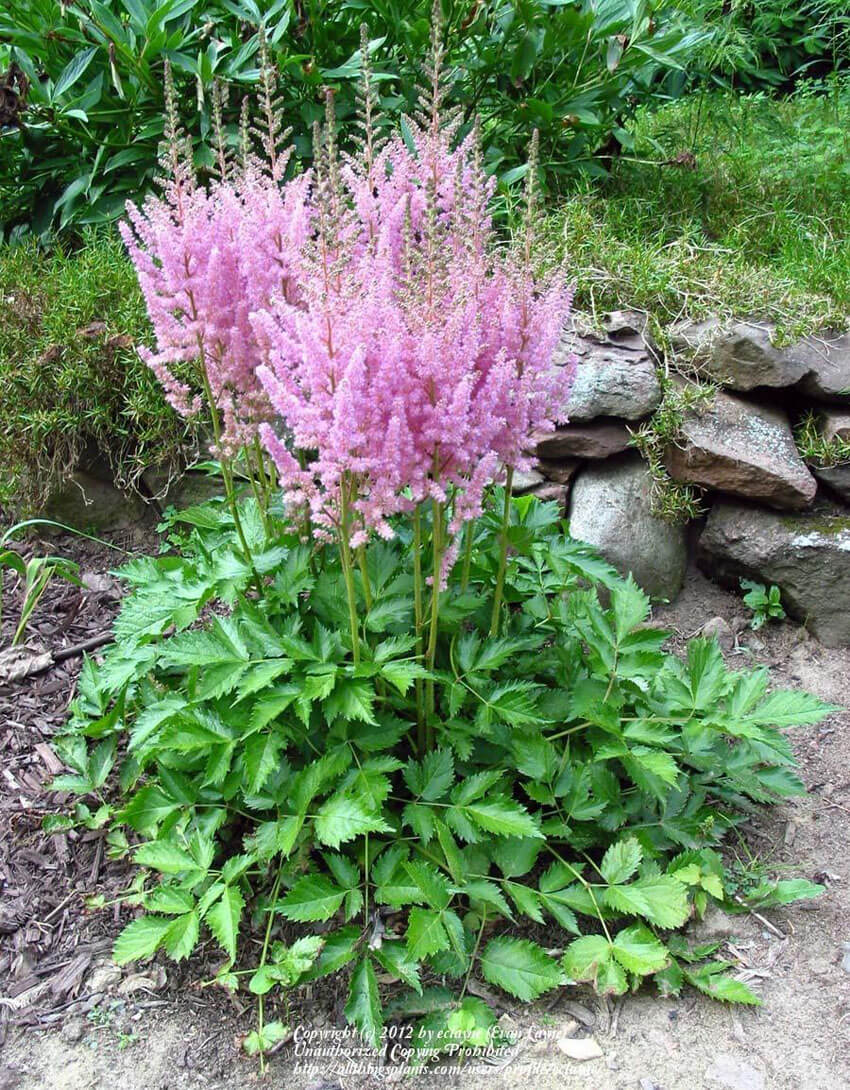 Perennial
Also called False Goat's Beard
Require plenty of moisture
Astilbe is yet another simple and unique plant that is not used much. However, it's definitely a plant worth considering. The red colored flowers on the plant will add some romance and simplicity to the garden. Astilbe can also be a great compliment to other plants.
Getting the right plants for your garden will determine just how beautiful your garden will look eventually. The simple suggestions above are quite ideal and they will come handy in revamping your garden. Don't forget to try a combination of any.
Related: Dogscaping - How to Landscape the Perfect Dog-Friendly Yard
---
Which of these plants are you going to put in your shade garden? Let us know in the comments below!