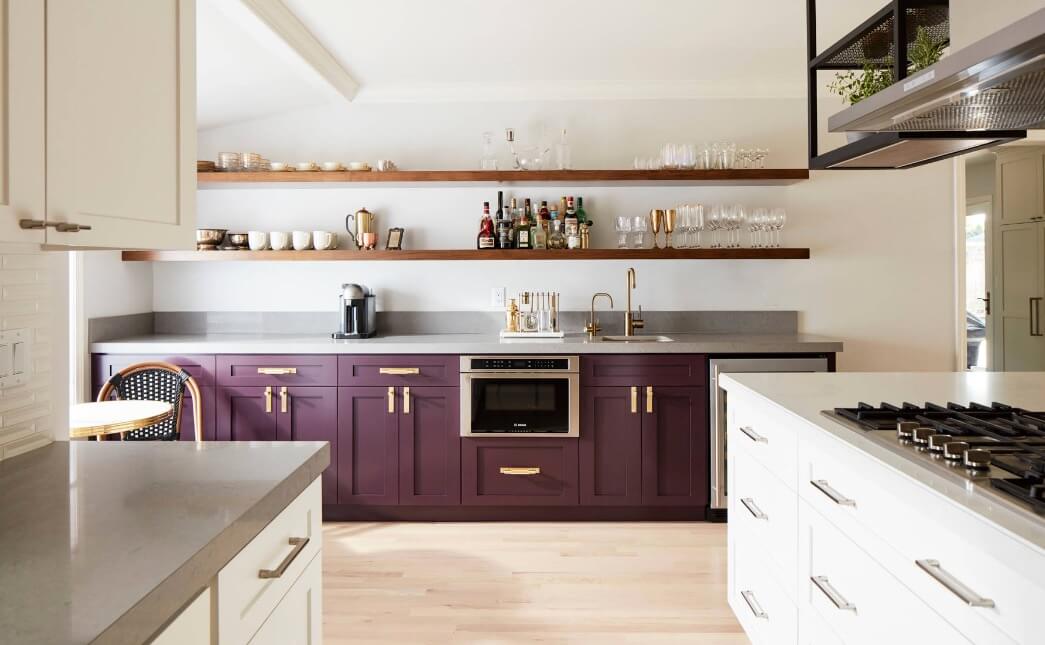 The kitchen is by far one of the most important spaces in the house. And just because we only use it to cook and store food doesn't mean we can't make it as beautiful as the rest of the home. There are quite a number of décor ideas but if you're looking for something simple and exciting, perhaps the idea of exploring a two-tone cabinetry design will interest you.
Most old-school kitchen designs are dominated largely by smooth and natural colors. We are talking about colors like grey, white, and even pastel. However, over time these colors start to look boring. This is when you need to start thinking of something different, something bolder, and more exciting. This is where two-tone kitchens come in.
Elegant Two-Tone Wood Kitchen Cabinet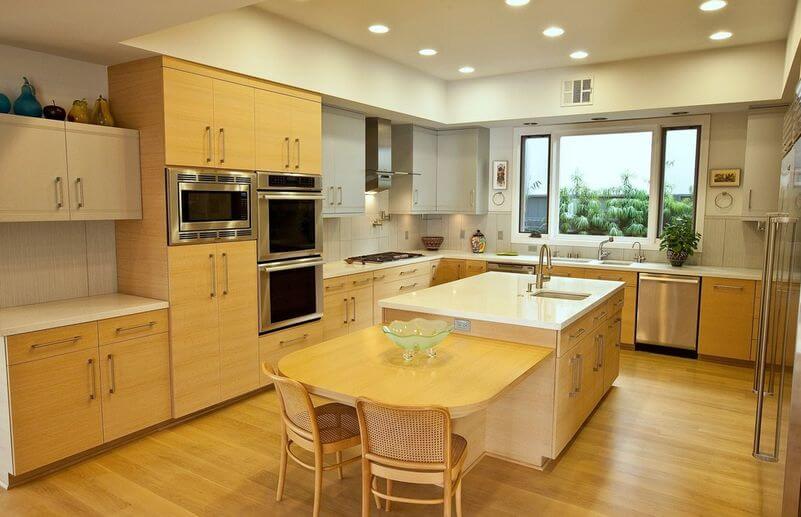 Most two-tone kitchen cabinets tend to use the same colors and the same materials. For example, you will find kitchens with wooden cabinets all touched with brown or one simple color. But you can make this look different by mixing it up a bit. For example, you can decide to mix up the neutral color background with more exciting bright colors. Also, try to mix up the wooden cabinets by adding accents of glass. Black tinted glass, in particular, can complement with wood.
Post-Modern Kitchen Design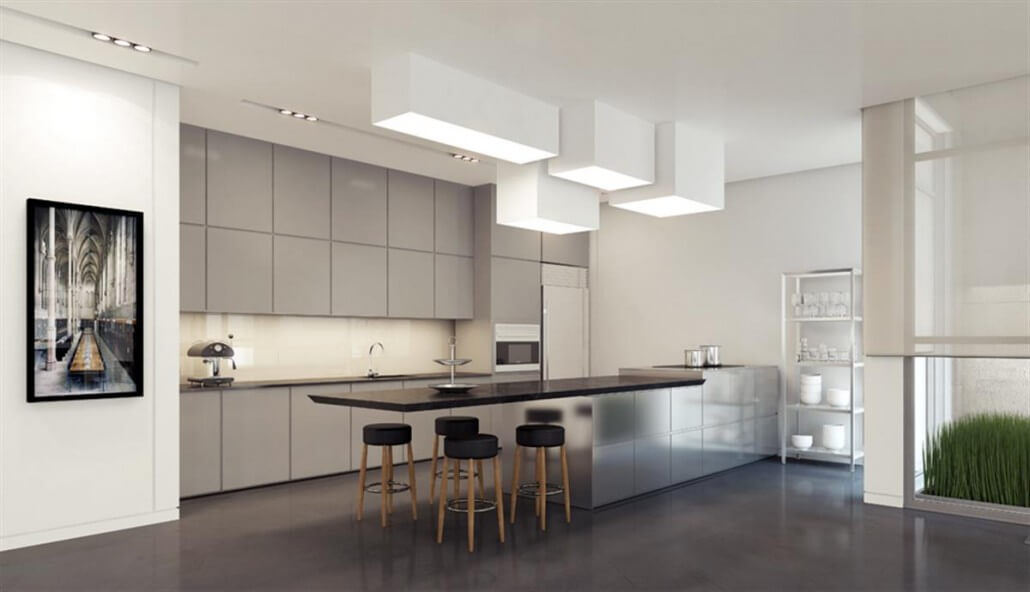 The contemporary post-modern design is also a great option. It features both neutral colors with a monochromatic combination. Monochromatic in this case means mixing up black and white or gray. It may seem vintage but it can be a great way of revamping your kitchen. However, if you feel these colors are too dark for you, you can try to use softer hues of black or grey for the best effect. This design doesn't need too many accessories and the colors are enough to make a statement.
Bold Blue Two-Tone Kitchen Cabinets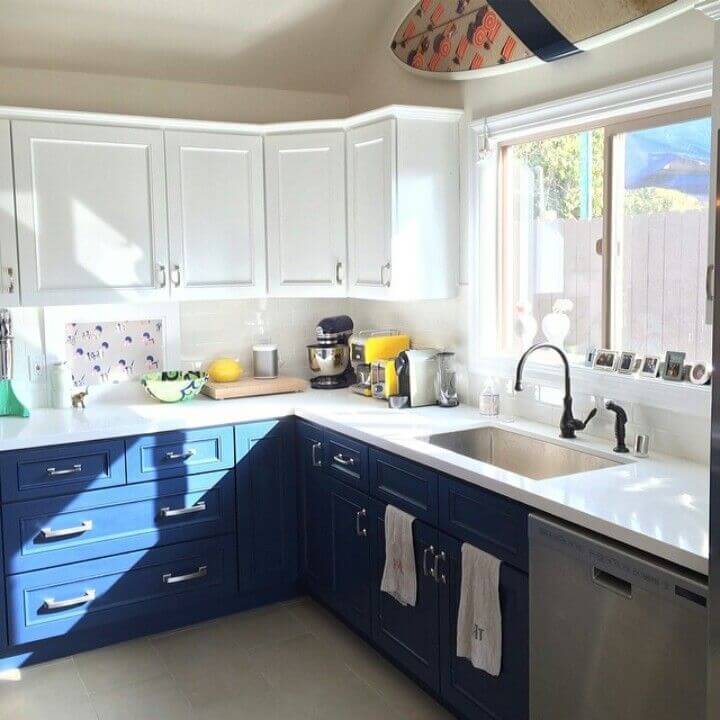 You don't need to double up everything when it comes to kitchen shades. Even if you have single colors, you can use soft touches of blue as accent. Think of it this way. Let's say for example your kitchen is pure white from the walls to the cabinetry. That's not nearly as cool as most people may think. You can change this by adding shades of blue on the cabinet doors. Light green too may work. It's all about adding an accent to an otherwise neutral color.
Tip: If your home is already leaning towards the coastal decor style, then a blue and white kitchen is the perfect finishing touch!
Yellow and White Kitchen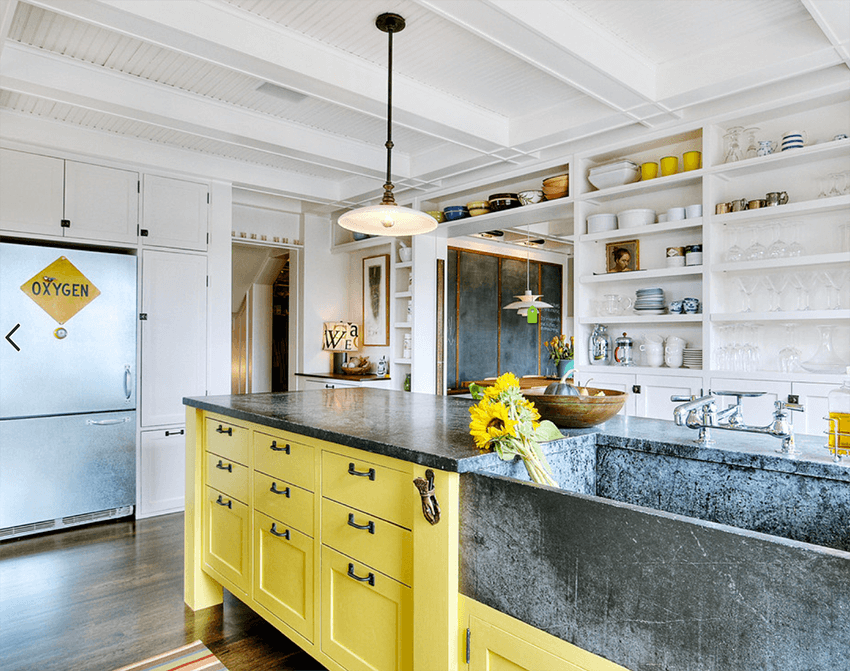 Love the rustic farmhouse style? A yellow and white kitchen can add that vibe to your home! Yellow is such a cheery color and works very well in a kitchen. This two-tone kitchen is bright and welcoming, adding warmth and personality to your kitchen.
Traditional Wood Two-Tone Kitchen Cabinet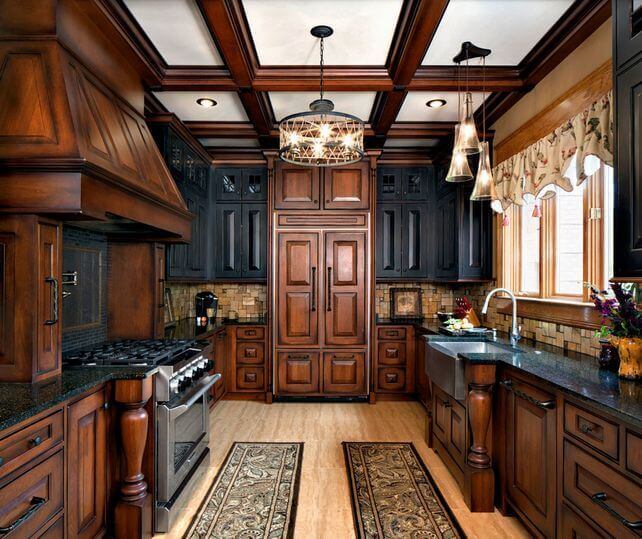 In case you have traditional wood cabinets you can still make the most of them by adding a few shades. First, try to match top shelf cabinets with the colors on the countertops. The lower cabinets should remain brown wood. You can also go for a hardwood floor that fully matches the color on the wooden cabinets. Finish this design with a few vases of colorful plants and that's it. This stylish design allows you to retain your elegant wood cabinetry in a two-tone kitchen design.
Two-tone kitchens are perfect for homeowners who're looking for a little excitement and color in their kitchens. The simple ideas above should make it easy for anyone to explore this concept in a way that meets their design needs.
Looking to turn your kitchen into a two-tone kitchen? Get a free quote from a kitchen remodeling pro today!
Keep Reading: