We all love to bake and you will easily find an assortment of items, supplies, and kitchen utensils all designed for this purpose in every home, from simple measuring cups to little spoons. Baking is special in itself and needs special kitchen utensils to get the job done right.
"Cooking and baking is both physical and mental therapy." - Mary Berry
Getting organized with all these little things can be a huge challenge. Sometimes it's so easy to find baking supplies lying around everywhere with appliances and utensils standing aimlessly in every corner. However, the last thing you want is to have your kitchen look like a cluttered mess. The great thing is that there are a few tips that can help you with this.
Organizing your baking cabinet is simple and below are some good ideas to help you:
Drawer Organization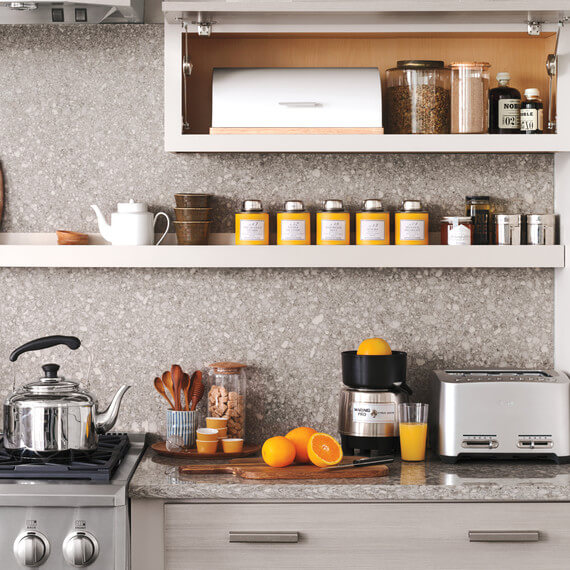 You probably have many drawers available in your kitchen. Each of them always seems full. But it is often advisable to dedicate at least one drawer to baking supplies and utensils. This will make organization easier. Besides, if you have all the supplies in one place, it becomes easier to find what you are looking for. As you organize the baking drawer, avoid cluttering it with too many things. If you have too many supplies, find another drawer to take care of everything.
Color Coordinated Storage
The main purpose of organization in any kitchen is to ensure that you can easily find anything you want quickly. There are probably many baking supplies that you will need every now and then and locating them can sometimes be a huge hassle. You don't need to go through this. Develop a color-coordinated organization scheme. This is a very simple technique. Categorize all your supplies and color-code them before putting them away for storage. This will allow you to know where everything is when you need it. Try out this color pattern:
Red = Sugary foods
Blue = Liquids
Yellow = Grain
Purple = Fruits
Green = Veggies
Orange = Oranges
Hidden Cupboard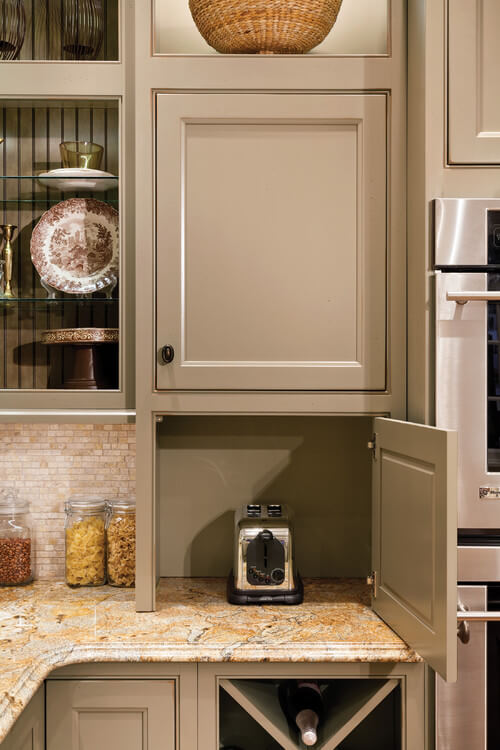 The idea of using a hidden cupboard will be perfect for small baking appliances. Hidden appliance cabinets are not that common in most kitchens but you can have them designed and constructed in no time. Small appliances can often give your kitchen a cluttered look if they are just placed anywhere. Finding a cabinet that hides them from everyone can solve this issue.
Pantry Labels
You can also use pantry labels to organize your kitchen cabinets. For people who always seem to have many baking supplies, this can be a great idea. All you need is a few printable pantry labels. You can buy them at your local store. After that, stick the labels on every baking supply you have with its name written on it. Arrange the supplies neatly on a cabinet in a way that allows you to see each label at first glance. This will make it easier for you to find whatever you want without making a mess.
Cupcake Liners in Mason Jars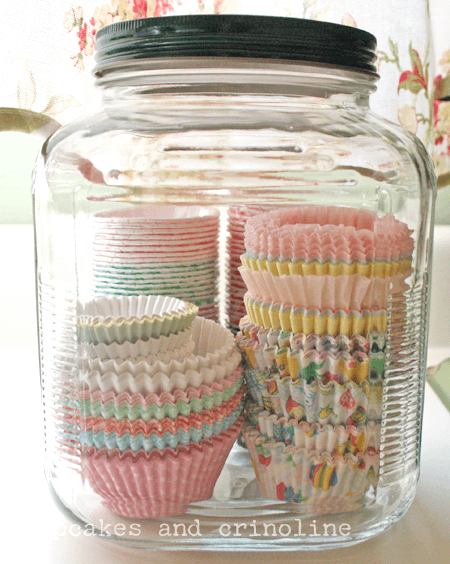 You can put your mason jars to good use by converting them to simple storage for your cookie cutters and cupcake liners. Cupcake liners, in particular, can be quite messy if they are not stored properly. All you need is to find a large mason jar, put all your cupcake liners in, and stash the jar somewhere in your baking cabinet. The same also applies to cookie cutters. If you have many cutters, get a bigger jar. Mason jars can also work well for other small baking supplies.
Related: How to Use Mason Jars for Festive 4th of July Decor
Organizing your kitchen is essential in keeping your home look good, neat, and tidy. That's why you should start with the simple baking organization tips above. What we like most about these ideas is that they are practical, simple, and applicable to any kitchen. The days you had to spend hours looking for your baking supplies are now long gone. Get organized with these simple tips and you will always find whatever you need when you need it.