Kitchen cabinets are a must in any kitchen. The cabinetry adds to the beauty of the kitchen's interior. If they are designed and installed well, they can really revamp how the kitchen looks for the better. But the space above the cabinets is often forgotten. This is a common mistake that many homeowners make and most of the time it's simply because they don't have the right ideas. Decorating the space above the cabinets is not rocket science but it's also not that easy. You need to be creative and knowledgeable to pull this off.
Here are a few ideas that we think will help you.
Add a Garland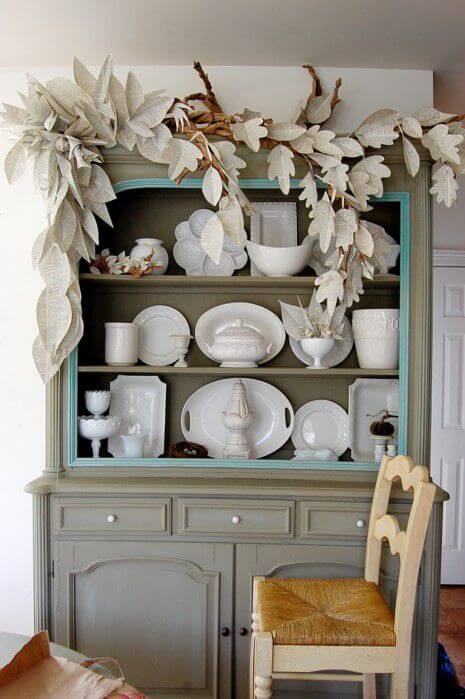 A white fantastic paper garland can be the perfect addition over your cabinets. And we're not talking about those DIY garlands. Even though you can still create a garland of your choice, we recommend buying artistic designs that are ready-made. There are many different colors you can go for but a shade of white with some dark brown accents will be great. This is because most kitchens tend to have a brighter shade on the walls and the cabinets. Even in cases where the paint is darker, a white garland will still work.
Put Up a Curtain
Sometimes, the most creative ideas are the simplest ones. If you don't have the time to decorate the space above your cabinets, how about you add a simple curtain instead? This won't take you more than three minutes and the impact on revamping how the cabinets look will be immediately noticeable. You can use any fabrics you want. Make sure the curtains are in the right size though so that they don't cover the cabinets.
Show Off Art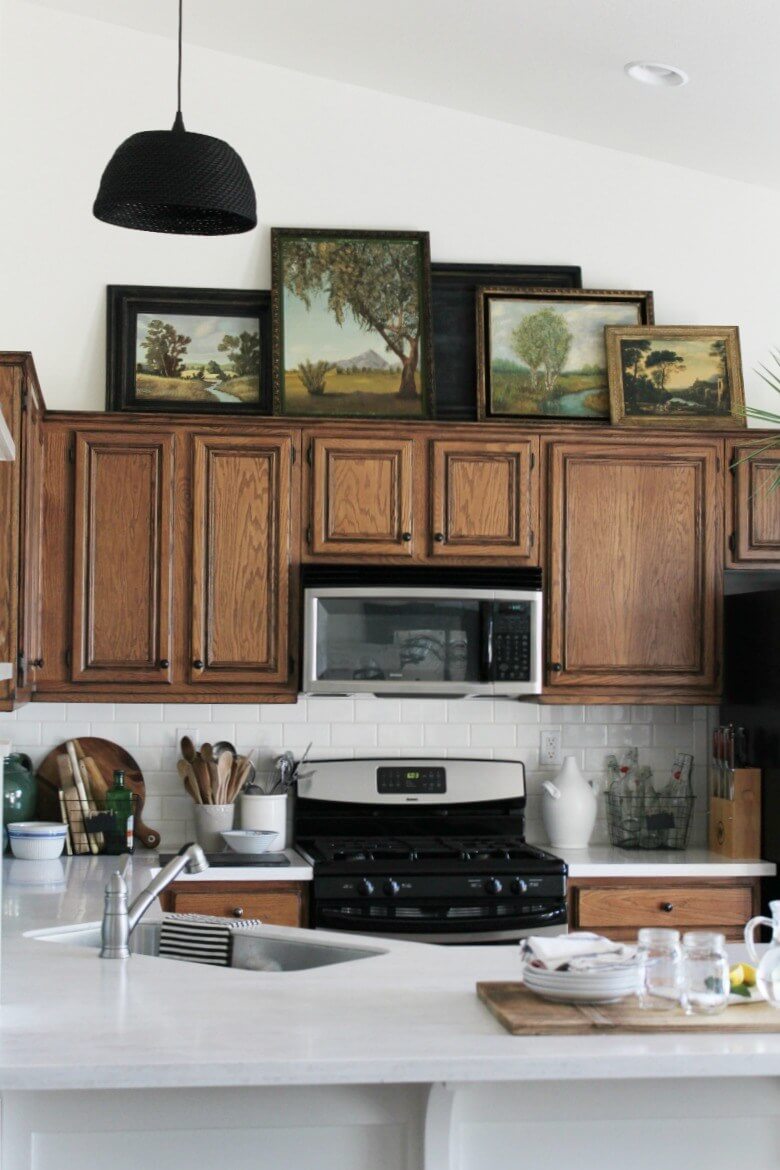 We know it's not standard for people to have art in the kitchen but it's still a good idea. Adding pieces of art on top of kitchen cabinets will really change everything. It delivers a unique elegant splendor to your kitchen and compliments all the décor that you already have. Any type of art will do in this case. However, don't put too much.
You can add:
Family photos
Oil paintings
Photographs you took
If you have some pieces of art stored away in your closet or attic that you don't have room for in your living room or bedroom, see if it will work above the kitchen cabinets.
Make a List Board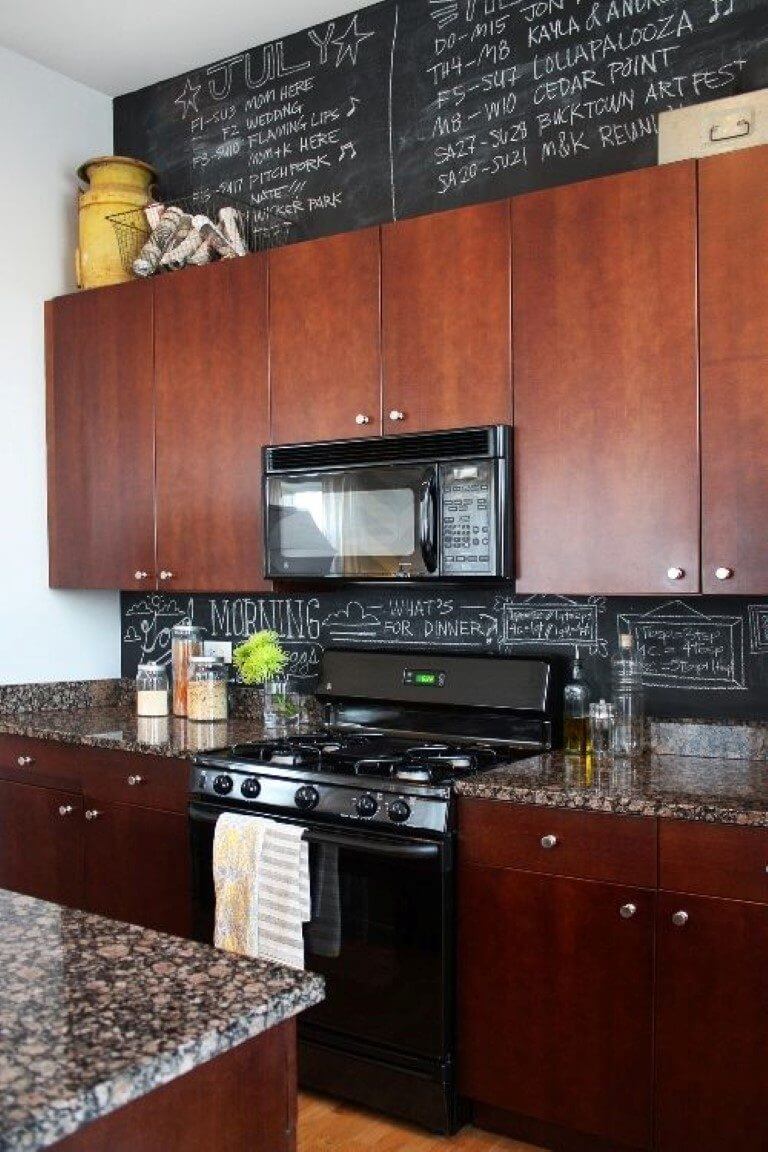 Do you keep forgetting important dates all the time? Well, you can save yourself this trouble by adding a daily reminder on top of the kitchen cabinets. All you need is a blackboard. Write all the things you plan to do and stare at them every day to make sure they don't escape your mind. The board will also have a refreshing effect on the kitchen interior. It's a unique idea that adds beauty and functionality at the same time.
Show Off Your Globes
Do you have a few globes that you would like to show off? How about placing them on top of the kitchen cabinets? Even if you don't have some, you can always buy them at your local store. Try and mix it up a little bit with different sizes and different colors. Any other accessory that you think might complement the globes is also recommended. A flower vase standing in the middle of two globes isn't a bad idea at all. You can also add a few baskets but make sure it's not cluttered.
Paint Wisely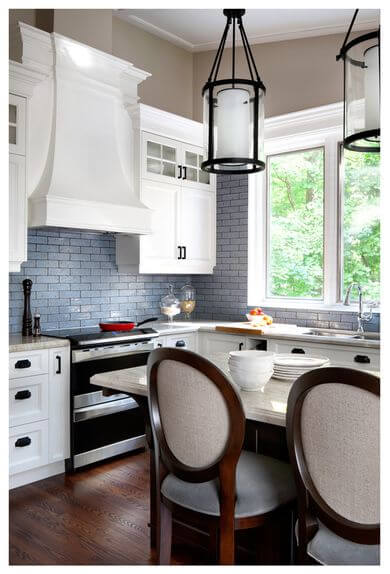 If you don't want to add any accessory on top of the kitchen cabinets then the best solution to go about this is to basically paint the area. But you will need to be very careful with this. Not any kind of paint will work. The most important thing is to choose a color that easily pops up against the color of the cabinetry. Pay attention to the paint on the ceiling and backsplash and match it to whatever shades you have chosen.
Revamping the area on top of your kitchen cabinets requires very simple and creative techniques. The simple ideas above will help you a lot.
---
Want to give the space above your cabinets a fresh, new look? Hire a pro! Give us a call today to get a free estimate!
Keep Reading: