The bathroom is one of the most important spaces in any home. It is the little quiet hideaway you go to relax, refresh, and unwind after a long day. That's why making your bathroom stunning and dreamy should be a huge priority.
But it's not just about the looks. While decor is always important, you should also make sure that there are enough amenities in there to make the bathroom as functional as possible. Whether it's a steam shower, free-standing soaking tubs, or breathtaking luxury fixtures, all this stuff will be needed to create that perfect dream bathroom.
Here are a few ideas that can help turn your bathroom into a spa:
Dazzling Chandelier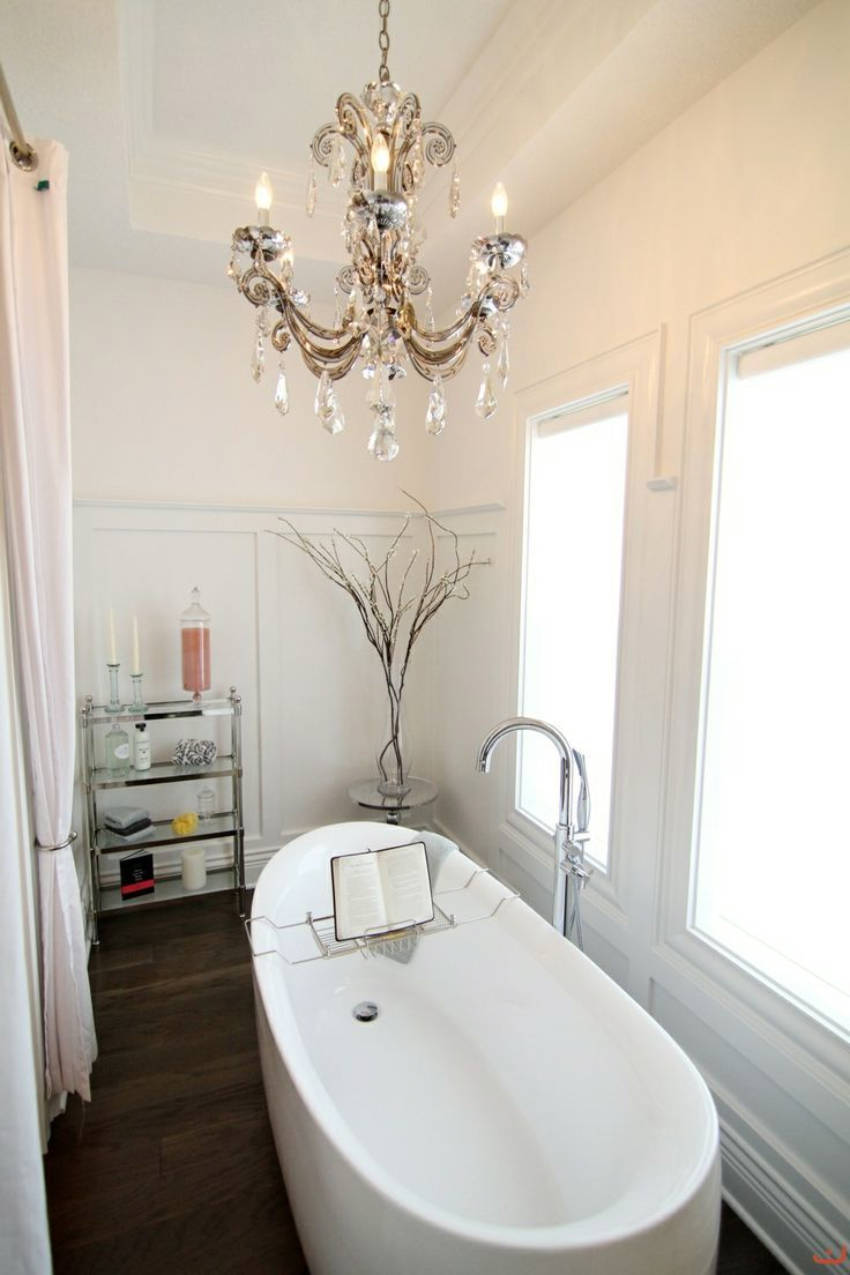 A chandelier is not often something you would consider for the bathroom but you should give it a try. It will be worth it!
We all know that lighting can go a long way in creating the perfect ambiance. But this chandelier is used more for its accent value. It works best on a backdrop of brightly colored wall tiling with additional metallic elements, but it also works on plain white walls.
Soothing Soaking Tub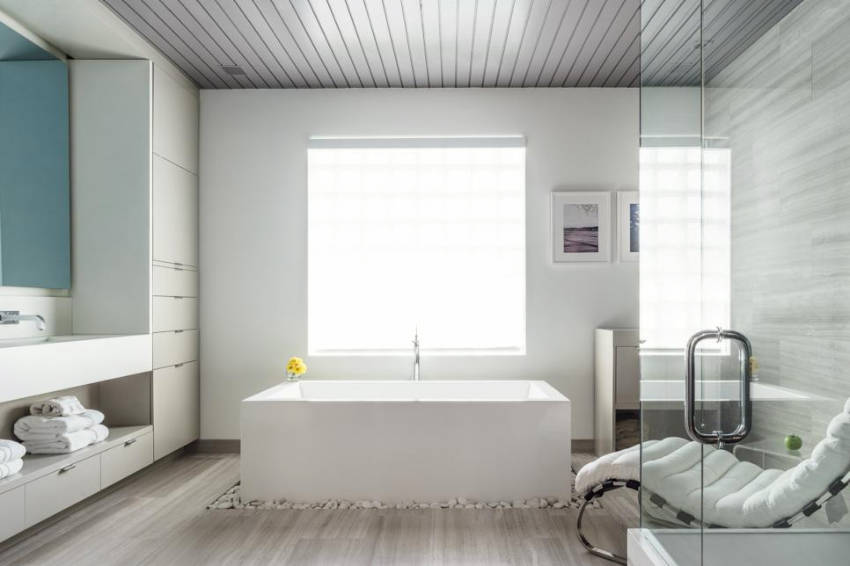 One easy way to create a masterful retreat with a spa-like aura is to add a soothing soaking tub into your bathroom. It will be the perfect place to relax and take away all the stress.
Large soaking tubs work well in bathrooms with plenty of space and natural light. You can also combine them with marble floors, wooden cabinetry, and luxurious fixtures for the best results.
Geometric Floor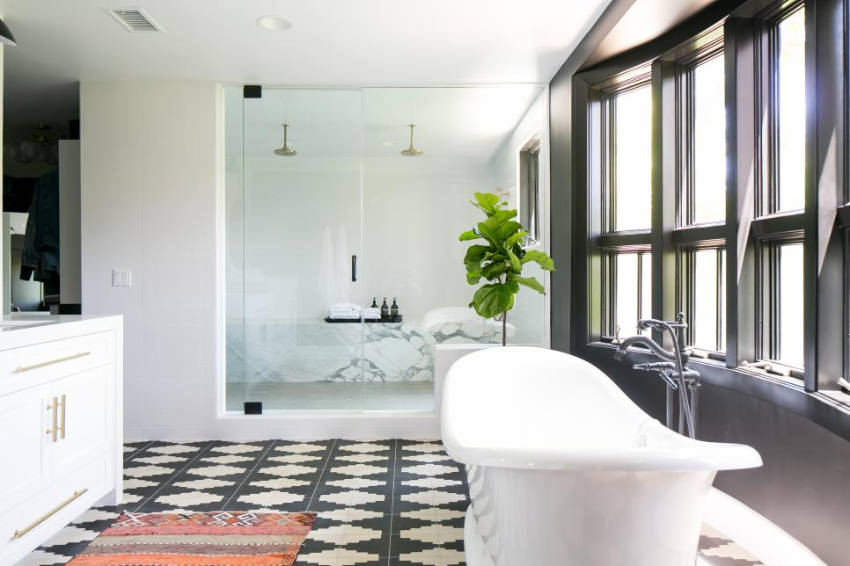 If you are looking for a more sophisticated and modern touch for your bathroom, then a geometric design is recommended. It features a series of black and white floor tiling and a white tub at the center.
Tip: Combine the geometric flooring with an accent carpet and white cabinetry for an incredible look!
Classy Drapery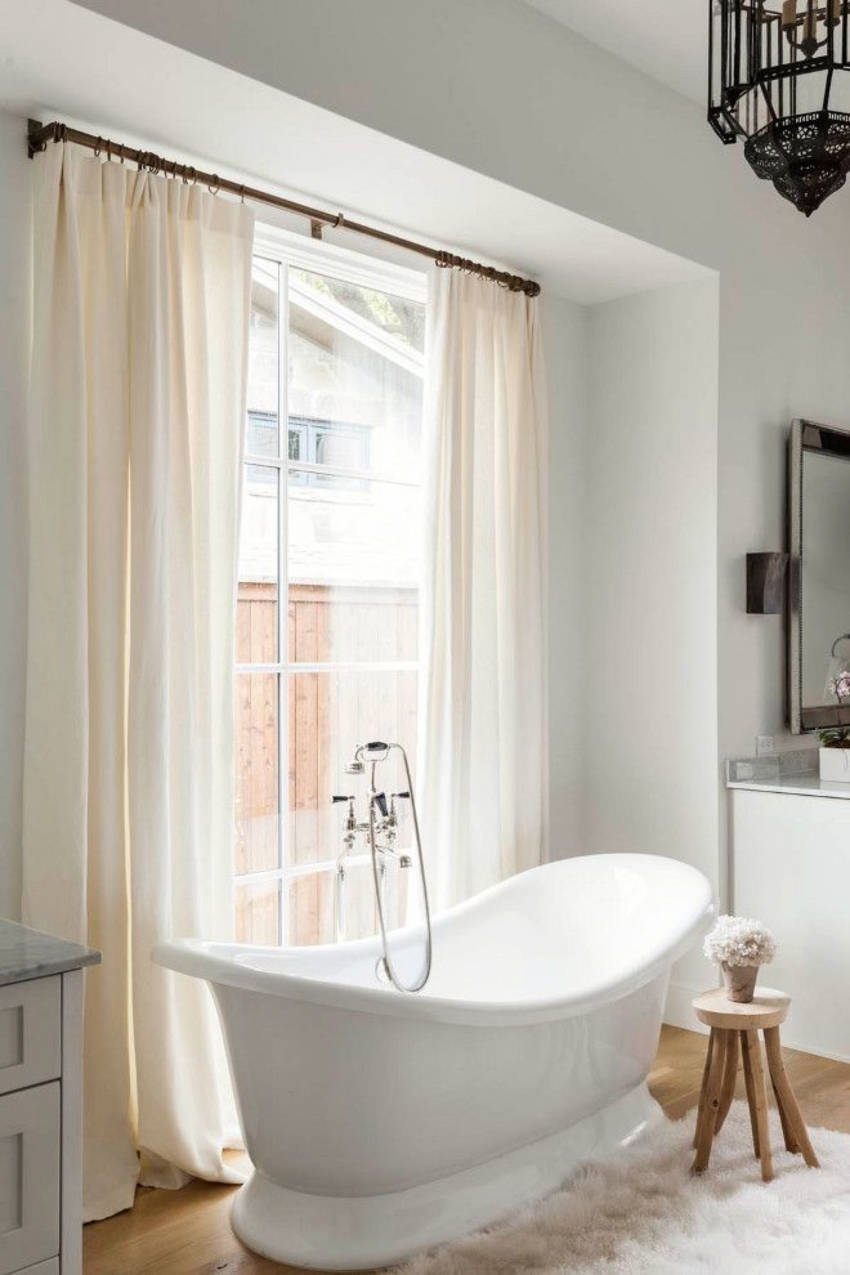 Adding some draperies to your bathroom can also be a great way of bringing in a new level of coziness and romance. White or cream drapes, in particular, paired with a free-standing tub and large open spaces should deliver an excellent result.
Tip: Add an accent carpet and an antique chair on one corner. The aim is to create a non-traditional bathroom with romantic elements complementing the drapery, and it looks so beautiful!
Eclectic Detailing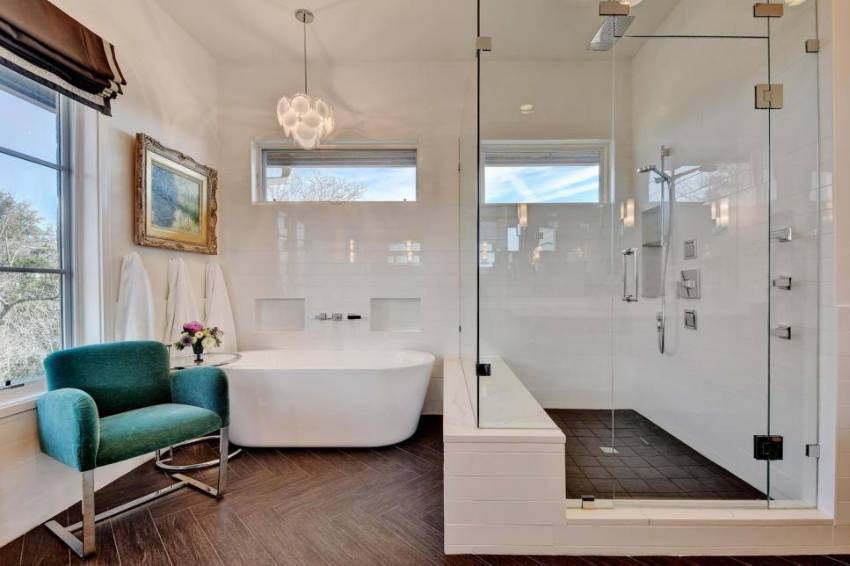 You don't need to have a predetermined theme to create the best dreamy bathroom. Sometimes a combination of different things may just bring out the best decor. To this effect, consider a combination of sleek, modern finishing and traditional accessories for your master bathroom.
Start with a frameless glass door around the shower to create that modern appeal.

Top it off with faux bois for a traditional touch.
Nature Inspired Decor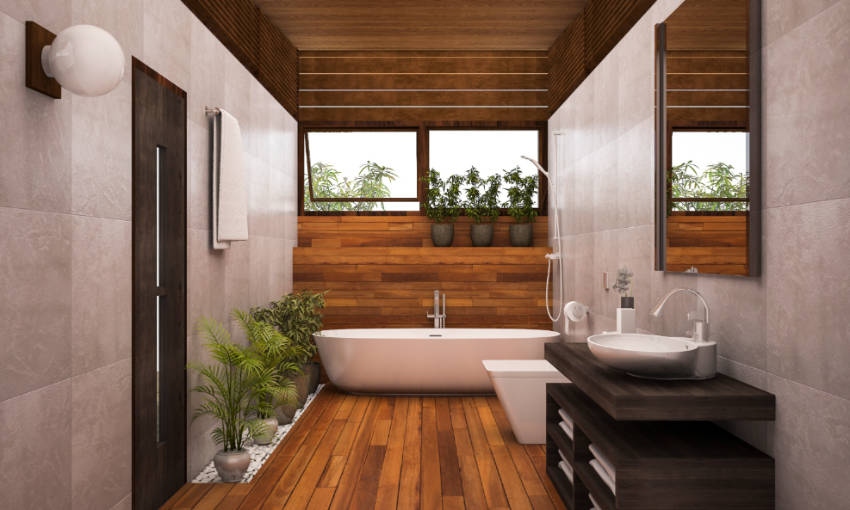 You can create a serene nature-inspired bathroom for the ultimate relaxation. The first thing would be to make sure there is enough floor space. Wooden elements and earthy color palette will complete the look.
Tip: Plenty of natural ventilation to create that airy feeling would be ideal. You can consider adding a few plant pots too!
Stone Accent Wall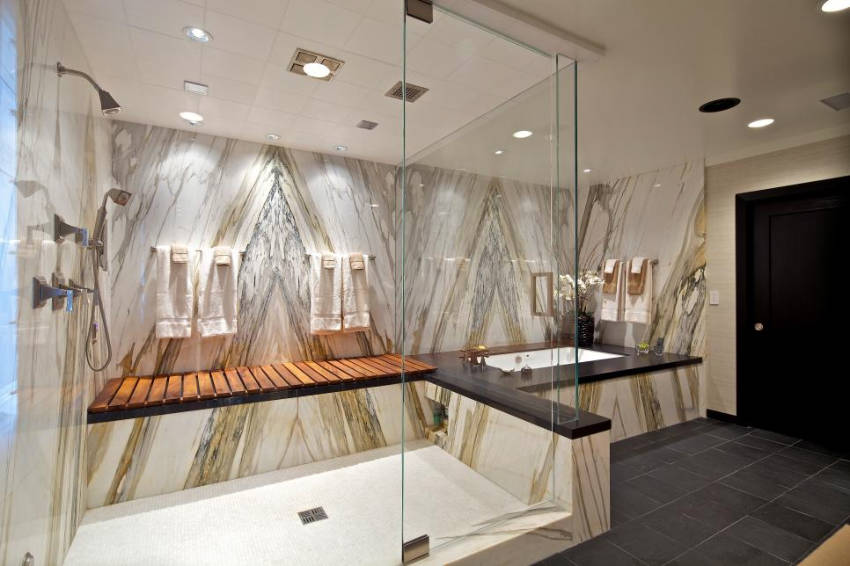 Stonewall accents don't only feel natural but they have an understated charm and elegance that will completely transform your bathroom. Combine the walls with an enclosed glass shower and a wooden bench to add more function to the entire arrangement!
Creating a spa-inspired bathroom is something every homeowner needs. Request a free quote to transform your own bathroom!