The weekend is the time when you should relax after a long week of work. But the time available is often too much to just sit around. If you don't have plans to go anywhere, you can keep yourself busy with simple DIY weekend projects. The projects will eventually transform your home and add elegance to it. Also, you don't need a lot of supplies or equipment to get them done.
If you are in the mood to do something special, here are a few DIY projects you can explore.
Photo Frame Jewelry Hanger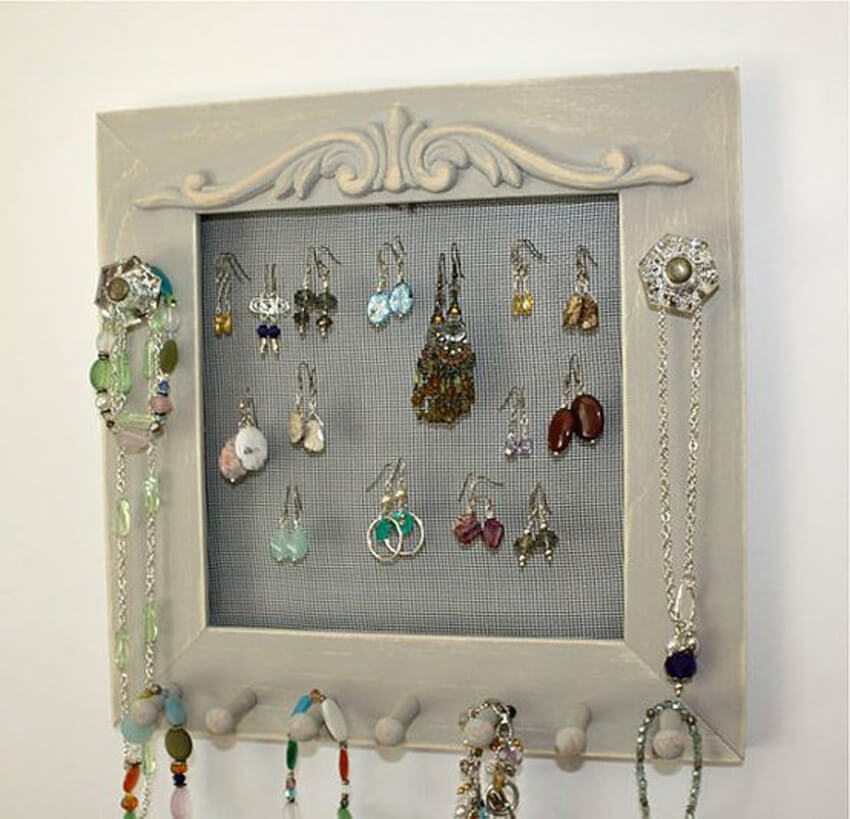 So, you have a lot of jewelry at home and you are sick of stuffing them all inside a drawer in your bedroom closet? Well, you can make your own DIY jewelry hanger in just a few simple steps.
You will need:
A photo frame
Spray paint
Burlap
The first thing you should do is to nail the burlap on the back of the frame to create some sort of screen. Once this is done, spray paint the frame to match the color you want. Hang the structure somewhere on a wall and use the burlap fabric to hold your jewelry.
If you want to add more personality and style to your DIY jewelry holder, follow these instructions at Make Your Own Zone.
Scented Orange Candles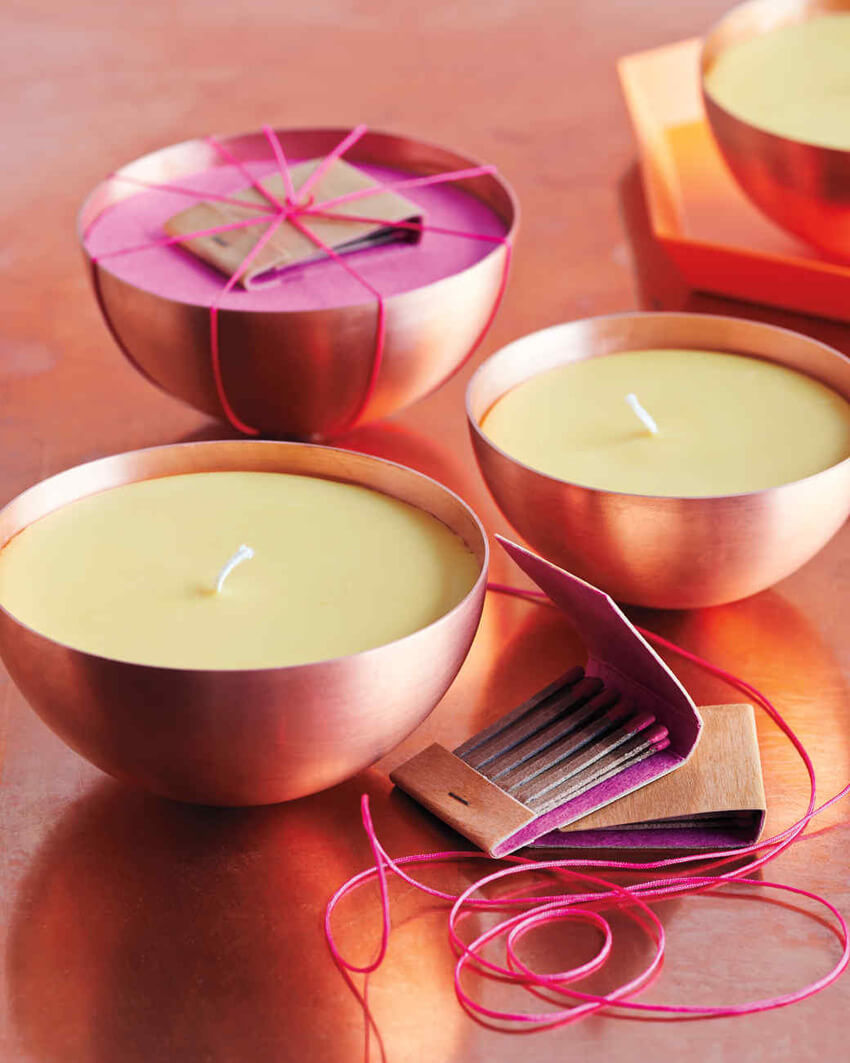 If you want to add a new scent to your home, try making your own candles! They're perfect for indoors or outdoors, creating a romantic atmosphere, and adding stylish accents to your decor.
For these candles from Martha Stewart, you'll need:
Soy wax chips
A wick
Copper shells
A Wooden skewer
Gold wax dye
Essential Oils
Helpful hint: Certain essential oils can help ward of mosquitoes!
Paper Pom-Poms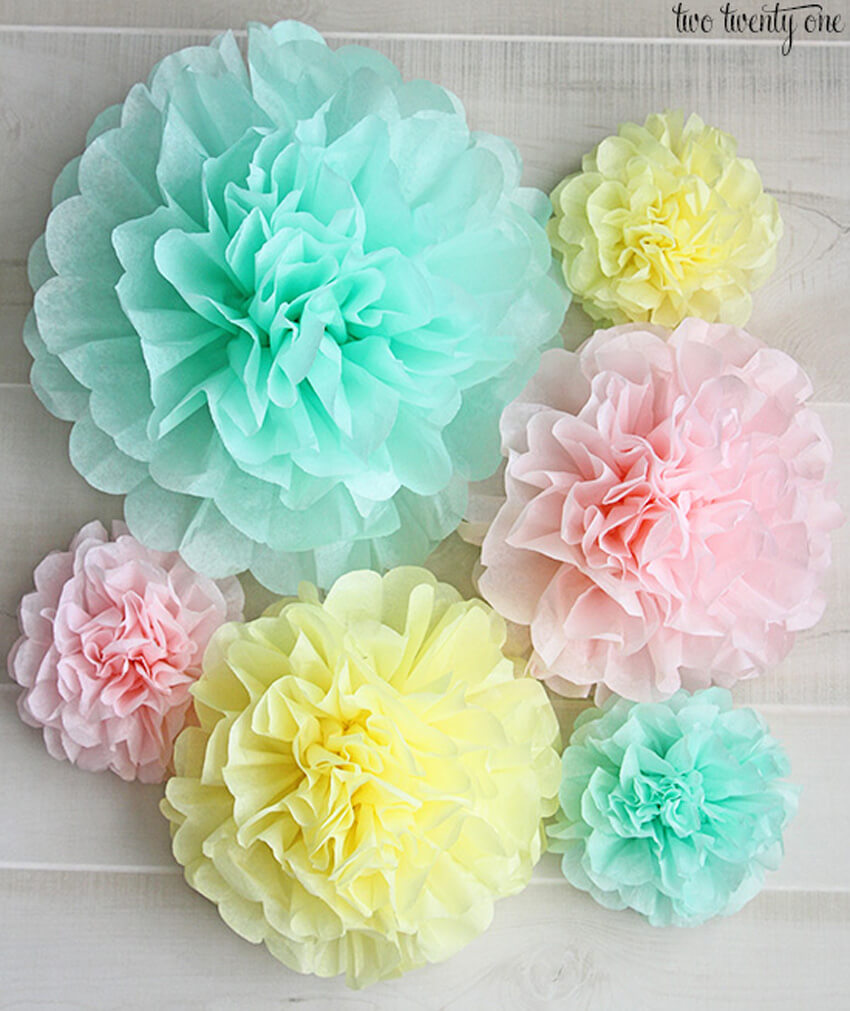 Bright paper pom-poms can be used to bring color and life to your indoors and even outdoors. You can easily buy the pom-poms at your local store but they cost quite a bit of money. If you don't want to spend a lot of money, you can just make them yourself. All you need is tissue paper and some wires. It's just that easy.
Flower Push Pins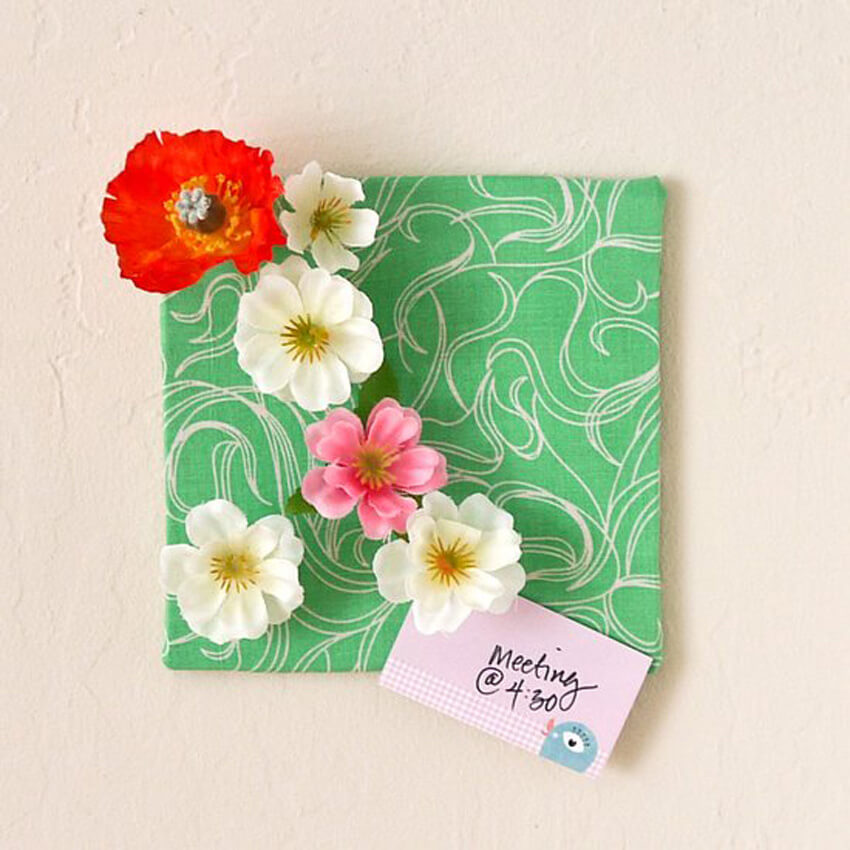 Since we are already talking about adding color to your décor, let's introduce you to these simple DIY flower push pins that can be just as effective as pom-poms. The push pins are perfect for your bulletin board and they do have a way of adding flair to everything. If you are in the mood for a tropical themed board, how about a touch of red and pink flowers? It will be perfect!
Air Freshener
Everybody wants their home to smell nice and inviting, right? Well, you can forget about those expensive air fresheners in the market when you do this simple DIY project. The only thing you need here is baking soda and a few essential oils to tackle any kind of bad odor. Artificial air fresheners tend to have very harmful chemicals. But this one is more natural and does the job very effectively too.
Epsom Salt Jar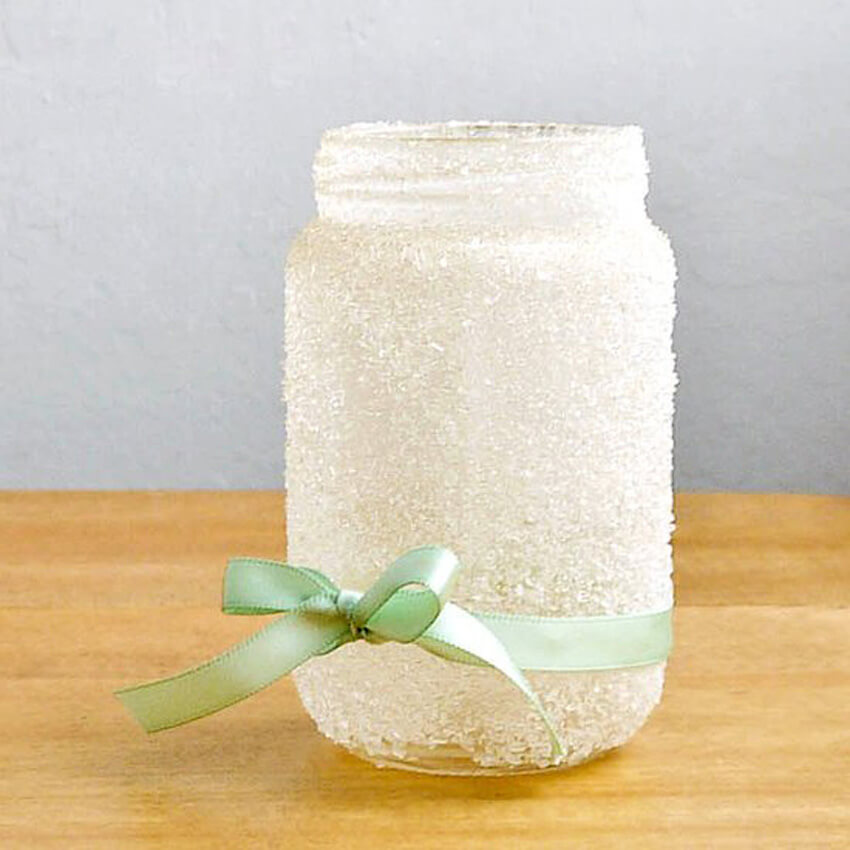 Who would have thought that Epsom salt could create such an amazing effect on an average mason jar? You can get the full DIY guide on how to do this online if you want. The goal here is to transform the mason jar into a beautiful and classy product that can be used to hold makeup brushes, pencils, tea lights etc. The possibilities are simply endless!
Being busy with a DIY project can be quite a fulfilling experience. Lucky for you, there's so much that you can make. The simple DIY projects above are some of the most common ones. But you can still find more activities to do online. It's all about keeping yourself busy and adding life and value to your home.
Which of these DIY projects are you going to make this weekend? Let us know in the comments below!
Keep Reading: