The idea of having a birdcage inside your living room might sound crazy yet it can be the unique décor idea you've been looking for. A lot of people are very subjective when it comes to defining beauty and elegance. For some, having a birdcage without a bird inside it is not really what they would call beauty while others don't mind a cage as long as it's designed and decorated carefully.
"Intelligence without ambition is a bird without wings." - Salvador Dali
Nonetheless, you don't need a bird to make a birdcage magical. With a few simple and creative ideas you can turn your old and rusty birdcage into a beautiful object that will ultimately add a unique touch of class and elegance to your interior.
Birdcage and a Candle Stand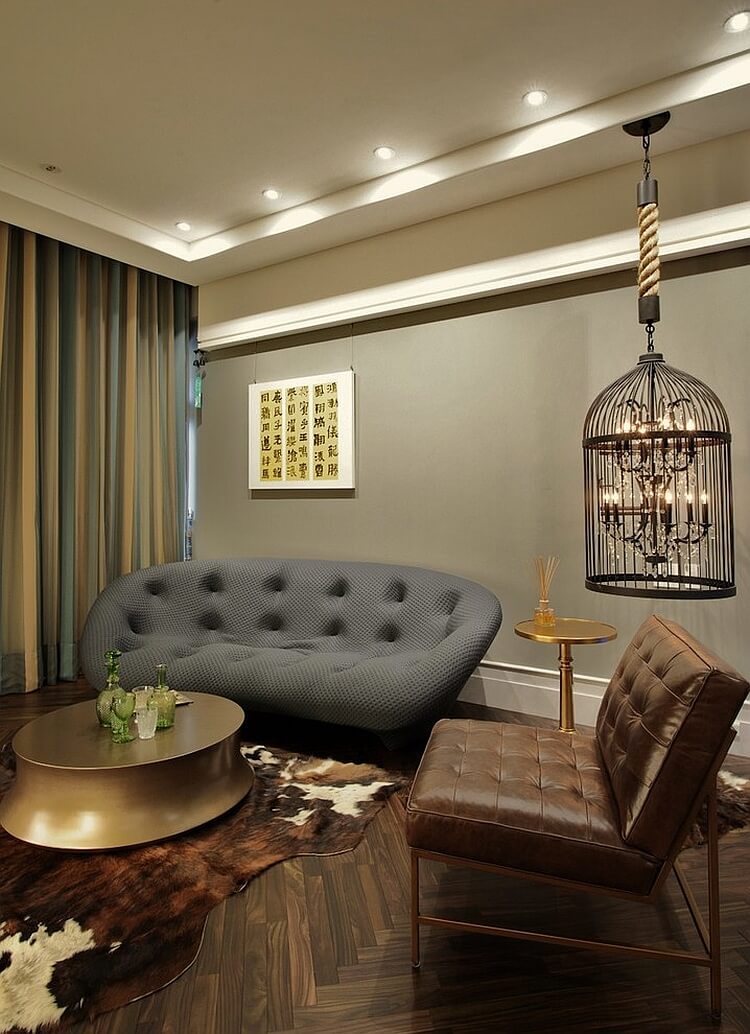 You can make the birdcage more elegant by adding beautiful candle stands inside it. Simple candle stands will do here. Carefully hang the cage in the living room and light the candles to set the mood. If you want, you can spray paint the cage. Gold would definitely be a worthy color, although any other dark color would work too.
Revamp Your Rustic Bedroom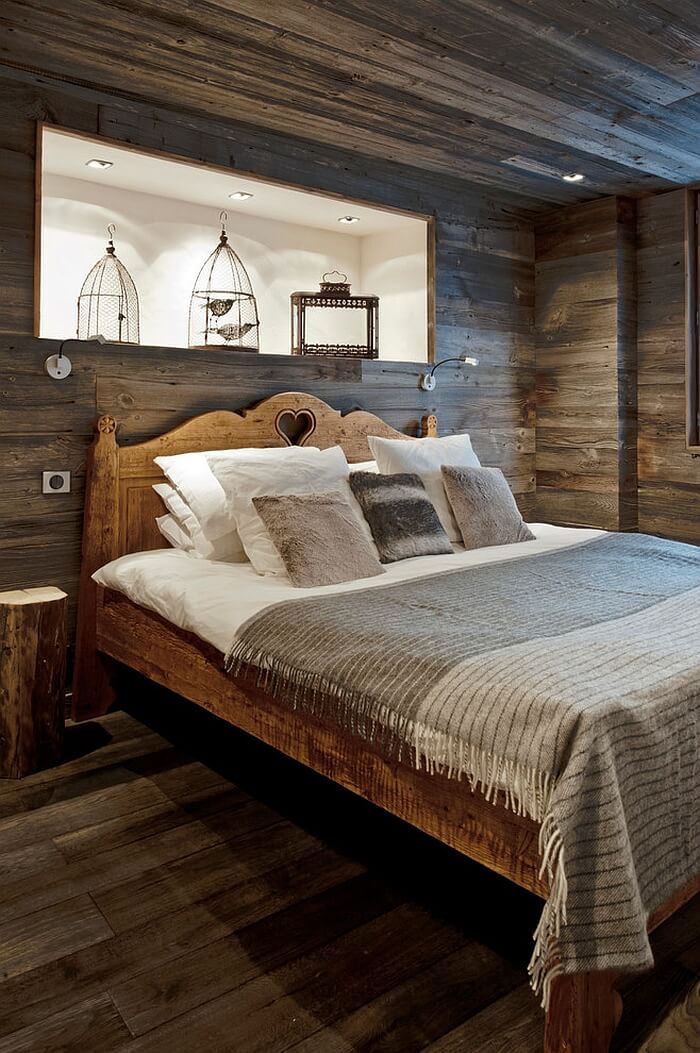 If you are looking to totally revamp your rustic bedroom, then adding one or two birdcages will really do the trick. It's a fascinating idea and if you can get those old style vintage cages, you will be good to go. You can set them anywhere you want. But don't overdo it. A maximum of three cages strategically located in various parts of the bedroom should be enough.
White Backdrop Highlighting the Beauty of the Cage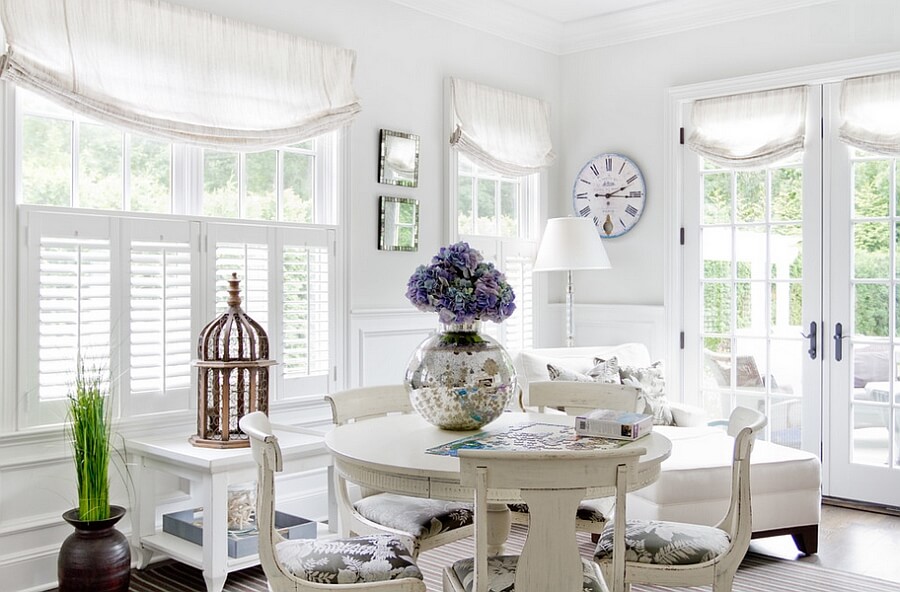 If you love white rooms then you will also love this idea. Consider setting the cage against a white backdrop to fully illuminate it. This can be done in any room you want. As long as the walls are white and the furniture is white, a rustic brown cage standing at the center of the room will bring everything else together. It's a simple idea but it will really dazzle everyone.
Girl's Bedroom and a Birdcage on the Corner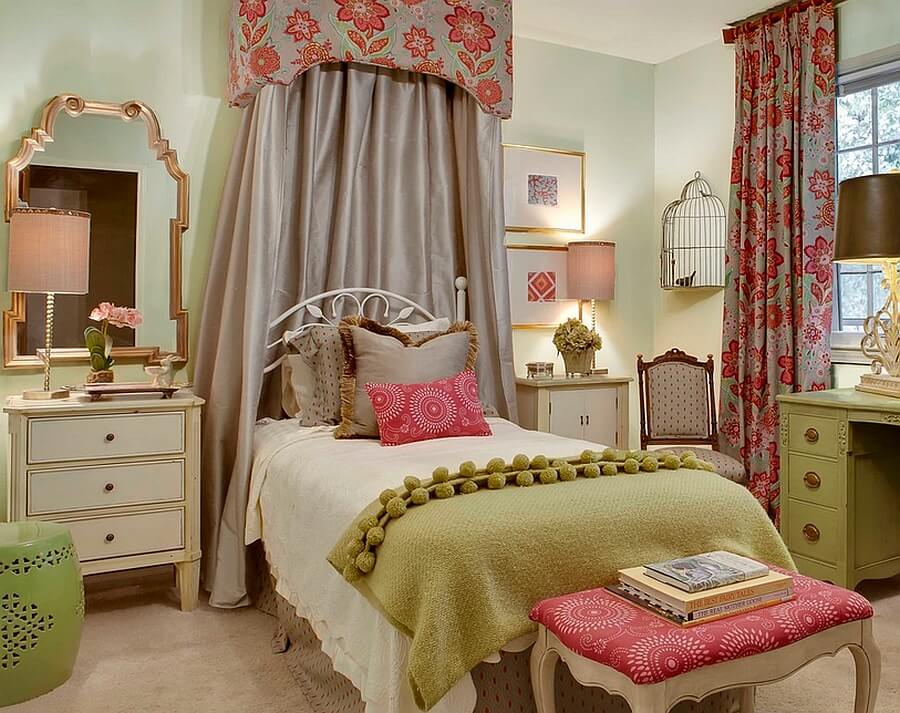 Girls are always going to have very unique tastes and preferences when it comes to décor. Pink is, of course, popular but there are still other décor ideas that will define a girl's room in any home. Well, you can complete whatever design you have with a simple birdcage set beautifully at any corner. If you can match its color to that of the wall, it will make it even more spectacular.
Related: 6 Incredible Teen Girl's Room Decor Ideas
Birdcage Wallpaper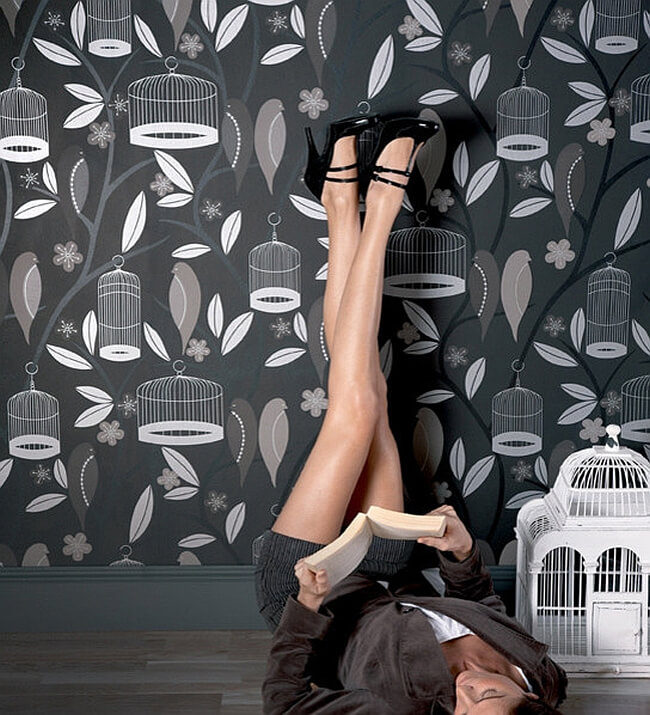 In case you don't have a real birdcage or perhaps you don't really feel comfortable having it in your home, you can still enjoy the magic it has to offer through simple wallpapers. There are many types of birdcage wallpapers available in the market. All you need is to stick them up a wall in any room and let the magic happen.
Birdcages for Wall Décor in Your Children's Room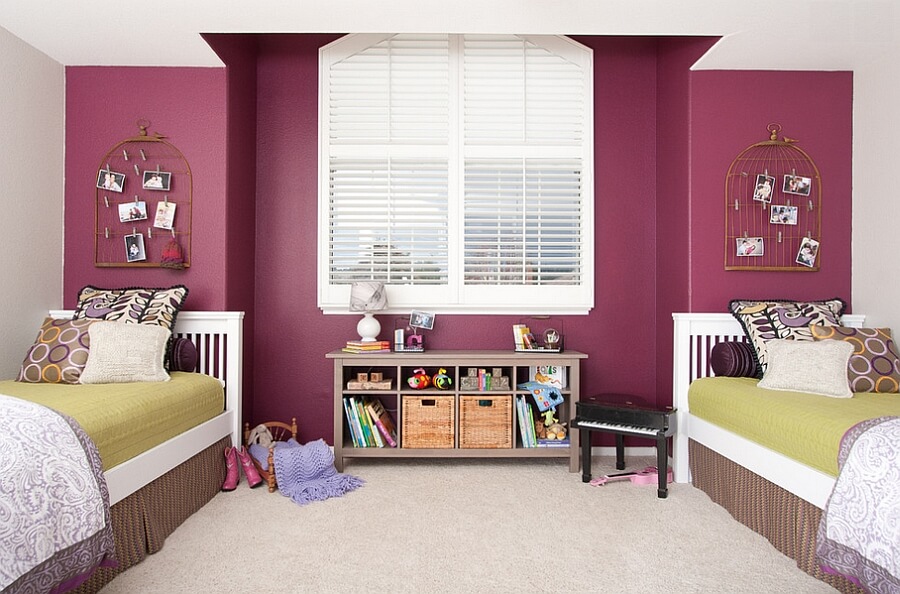 Adding some art or any other form of décor on walls is always a big priority and if you are thinking of making some changes to your children's room, using a birdcage to revamp the walls is highly advised. The cage will act as a board where simple photos or art can be hanged. In other words, put three or four decorations in the cage and let it hang on the wall.
Modern Nursery with a Simple Birdcage
There is a lot you can do to decorate a nursery and we are sure you have already done it all. But there is still more room to add a unique attribute to your creativity. Consider placing a simple birdcage somewhere in the corner. You will truly love it!
Related: 8 Vanity Table Designs That Will Inspire You
Birdcages can be a great option when it comes to interior décor. The only thing you need to do is to compliment them with creative décor designs. The simple ideas above will definitely help you make the most of your birdcage for excellent decorations.
Related: 6 Ways to Repurpose Antique Doorknobs as Home Decor