A bathroom renovation allows you to transform your bathroom and turn it into the perfect place to relax and get ready when you need to go out. Though the price of a renovation can sometimes exceed your budget, you can save money when you know what you need and what you can skip. Check out these 10 bathroom design ideas that the pros recommend as an easy way to see what features you really need!
Natural Materials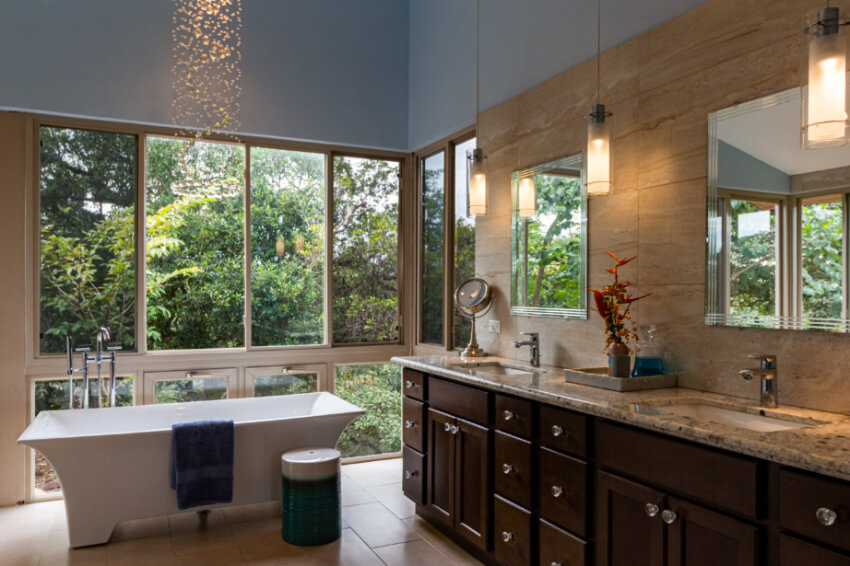 When you redo your bathroom, you have a lot of great options thanks to composite materials and other choices. Pros often recommend that you use natural materials like granite and quartz. These materials not only have a great lifespan and require low maintenance, but they also have a timeless look, attracting prospective buyers if you ever decide to sell your home.
Drawer Outlets
The outlets that sit inside your cabinets or against the wall can get in the way and create a cluttered look. With drawer outlets, you get all of the power you need while also creating a clean look in your bathroom. They are perfect for charging your phone or tablet as you shower, or for when you need to use a hair dryer or a shaver.
Heated Floors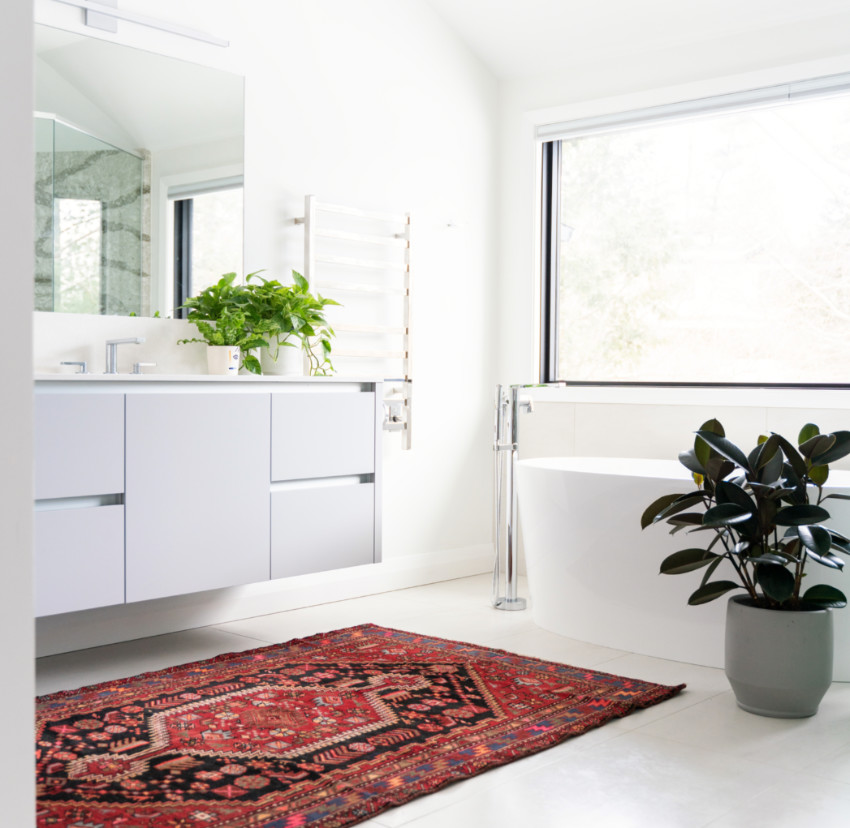 Whether you live in the middle of California or the heart of the Midwest, you can benefit from heated floors. This type of flooring comes with controls that let you adjust the heat whenever you want and however you want. You no longer need to worry about your cold feet when you step out of your slippers in the morning or when you hop out of the shower.
Hand Sprayer
Are you tired of contorting yourself in different positions just to get water where you need it? One of the top bathroom features to install in your home is a hand sprayer. It allows you to aim the water where you want it. You can work on stiff muscles and sore joints each time you hop in the shower.
Lighting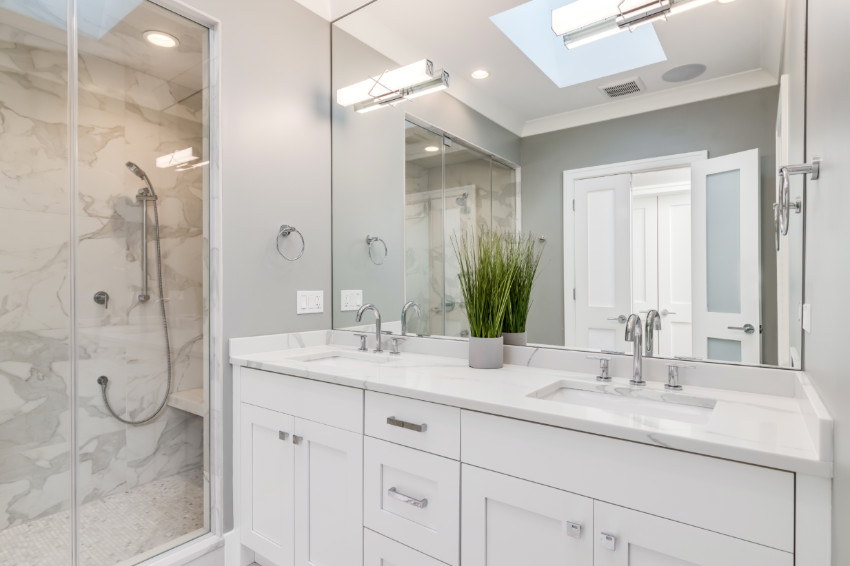 The right lighting can mimic the light you see outside and help you avoid making embarrassing mistakes when applying your makeup or shaving. Some pros recommend skylights because they let in more light but won't interfere with your privacy. You might love adding an automatic nightlight to use when you get up in the middle of the night.
Statement Piece
Whether you call it a focal point or a statement piece, this term describes the same thing. It's a feature of your bathroom that catches the eye and serves as the center of the room. As you look at bathroom remodeling designs, think about ideas such as adding wallpaper in a bold and bright print behind the mirror or using tile in a fun color and pattern around your shower.
Good Fixtures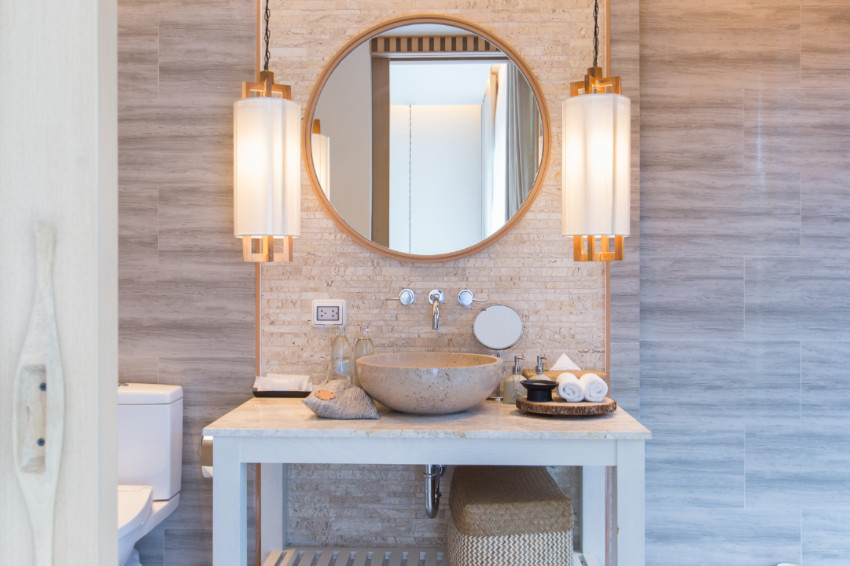 Though you can save money on some bathroom renovation ideas, don't scrimp on your fixtures. Good fixtures will last for years and match any design elements you add later. When you add cheap options, the finish can rub or wear off within a few months or less and require that you replace them sooner than you expected.
Storage
Any bathroom needs storage, but you may not realize just how much storage you need. Wood or metal shelves that fit over your toilet give you room for toilet paper and other supplies. They are great for a small bathroom where space is at a premium.
You can also look for a vanity that has more storage space in a cabinet and shelves that match the vanity. Make sure that you have enough room to step inside and walk around when you add that storage.
Convenient Shower Knobs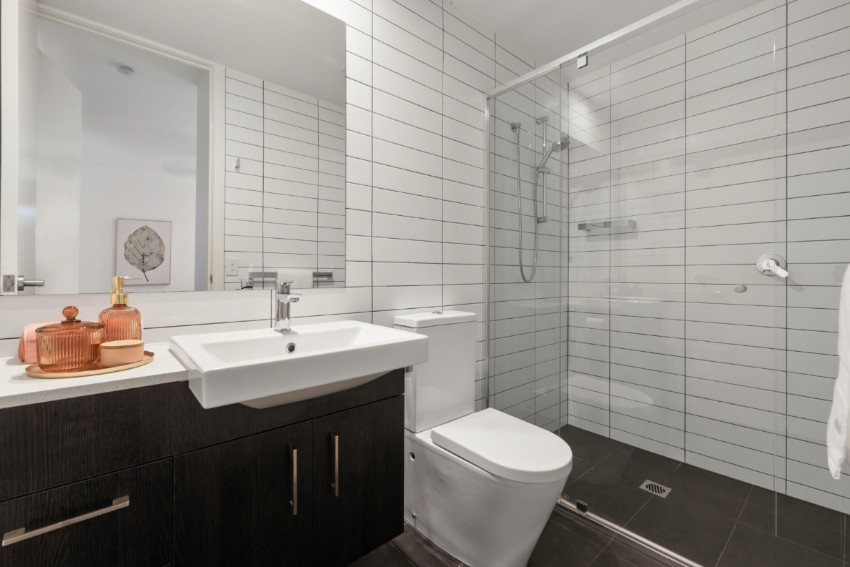 Is there anything worse than stepping into a cold shower in the morning? You can avoid this problem when you choose convenient shower knobs and controls. Instead of placing them in the center of the shower or on the back wall, place them as close as possible to the shower's entrance. This lets you turn on the water and adjust the temperature without getting wet.
Shower or Tub Niche
A shower or tub niche is another smart bathroom remodeling idea, especially if you don't have a lot of free or extra space. The niche takes the form of a small shelf that fits inside the shower or tub. Make sure you pick one that is high enough to hold any of the shampoo or body wash bottles that you use.
It's also helpful to add a niche with multiple shelves if you have enough room. Pick one or more of these ideas to remodel a bathroom that you'll love using.
---
Ready to start planning your half bathroom remodel? Request a free quote for your project today!