In most homes, the powder room is scarcely utilized especially by the owner. However, this is one of the most important parts of the home and it's usually one of the most stylish as well because a lot of homeowners use it as an opportunity to express their style and personality.
Keep in mind that the powder room is mostly utilized by guests so you want to ensure that it makes a good impression on people.
The great thing about a half bath remodel is that it doesn't have to be expensive. But, if budget isn't an issue then you're well within your rights to go all out and make the most of it too. It's all up to you.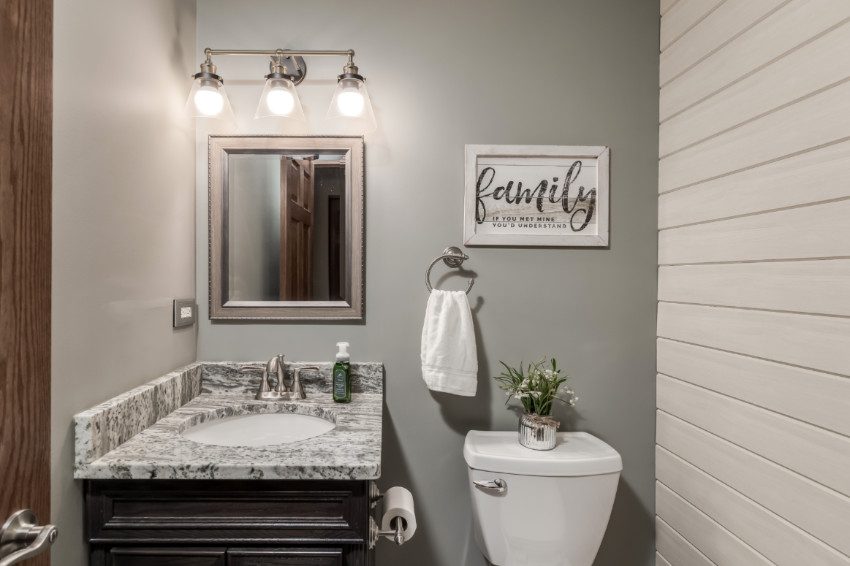 The average half bath remodel cost is usually around $12,000 and this includes all of the materials and labor required to complete the job. You could end up paying less or more for your own half bathroom remodel depending on whether or not you're going all out with a luxury remodel with super fine finishes and the best fixtures.
However, you could also opt for a more modest and minimalist look using reasonably priced fixtures and even antiques. Also, the smaller the bathroom space the less the remodeling job will cost you.
Although small, powder rooms can make a huge impact on the overall style of the home. A unique powder room that veers away from the overall aesthetic of the home can add an eclectic touch to the space, while a soft yet earthy powder room that matches with the rest of the home's decor style can be a great way to express your style.
Either way, a well-done half bathroom remodel is an investment that will bring in more prospective buyers if you ever decide to put your home on the market.
Ideas for Your Half Bath Remodel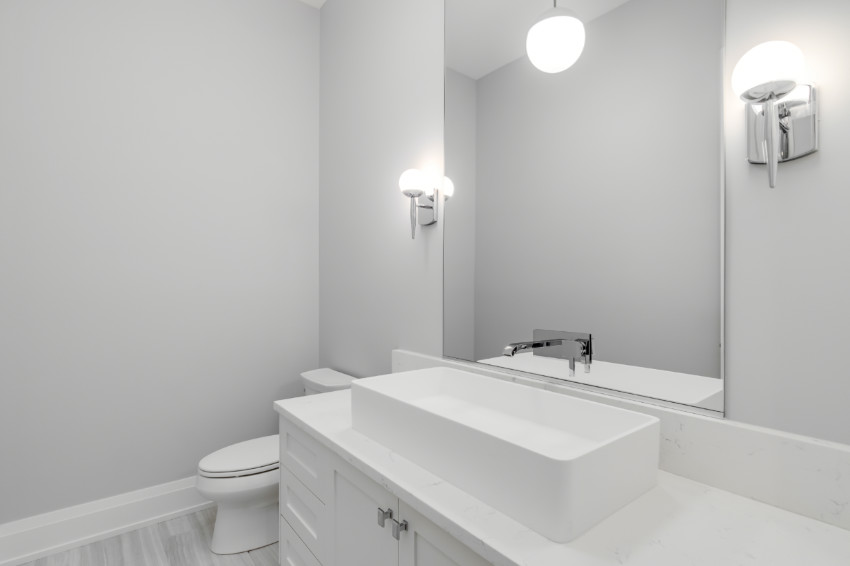 According to seasoned designers, a half bath remodel cost can go from $5,000 and reach up to $15,000.
That's not chump change by any standards, but if you keep things modest then your bathroom remodel could end up costing only $3,000, whereas a more lavish do-over can set you back up to $15,000.
Countertops
If you want to remodel half bathroom then you should expect to change things like the vanity, counter, and sink hardware.
You might end up switching to marble or quartz for the countertop, or opt for a more customized sink that meets your style preferences.
You can also add a customized feature or replace your current lights with overhead lights and sconces.
Walls
Wallpaper is a cost-effective and unique way to add color to your space as opposed to an expensive paint job. Things like wall tiles and new floors can also add up to the final costs.
A Luxury Remodel
If you want to go all out and create the ultimate luxury powder room, you're looking at investing in custom mirrors, marble counters, high-quality light sconces and a sunk hardware upgrade.
You should also look into hardwood floors, high-end wallpaper, and overhead lighting.
The Investment: Time and Money
The thing about a half bathroom remodel is that it requires patience. This means that you shouldn't expect the contractor to rush it because this could lead to a poorly done job.
The same goes when it comes to budget. As with anything, the more money you spend, the better materials and labor that you'll have access to and you'll definitely be happy with the results.
The end result will also be determined by whether or not you're going to do the work yourself DIY style or if you hire a professional contractor with a proven track record.
That's why smart homeowners realize the value of planning ahead and putting aside a sizable amount of money for their remodel project. This will come in handy not only for the actual project but for any surprise costs that might pop.
---
Ready to start planning your half bathroom remodel? Request a free quote for your project today!