Open shelving has become a very common styling option for kitchens in every home. There's no doubt that open shelves have their own pros and cons but they are beautiful, classy, and above all, very stylish. Open shelves can also be ideal in small kitchens. They help save space and bring an aura of openness to the entire room. If you're looking to keep clutter at a minimum while still giving your kitchen space the classy look it deserves, then there's no better way to do it than with open shelving. But average open shelving is not enough. You may need to tweak things a bit for the perfect outcome. Here are a few tips to help you.
1. Consider Contrast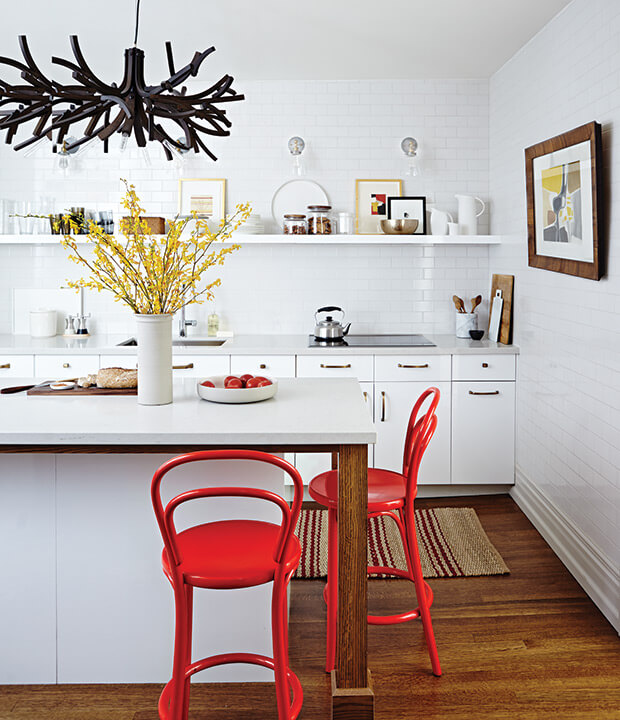 Contrast can be a great way to deliver a bold kitchen interior. Start by keeping the shades on the shelves simple and complement this by monochromatic items as displays to form a scheme. Don't use too many items or else the entire place will feel cluttered.
2. Add Personality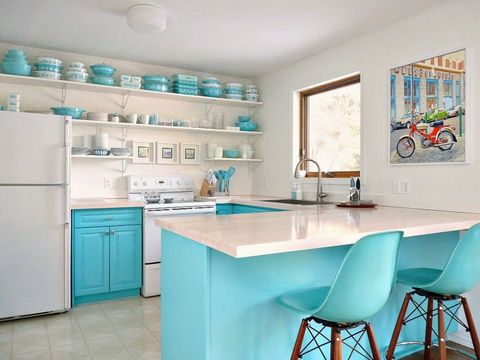 There's nothing wrong with showboating, especially if you have a way to do it. Instead of leaving your open shelves looking plain and simple, you can stylize them with additional decorations. Beautiful cutting boards and even dishes can add new colors to the shelves. This will deliver a new sense of life that will be visible for everyone. However, make sure the dishes and the boards are secured enough so that they don't roll over and fall into the ground.
3. Choose an Accent Color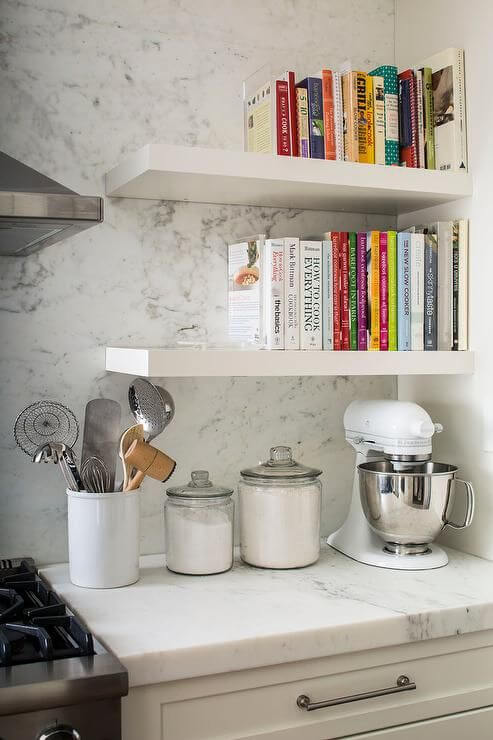 We all know that accent colors can go a long way in revamping any interior, and the kitchen is not any different. Plain colors are very crisp and clean no doubt. For instance, a shade of full white from wall to wall may have its appeal but you can make it more magical by adding a pop of accent color. The shelves give you the best chance to do so. If your kitchen is wall to wall white or any other plain color, you can accentuate it by painting bold colors on the open shelving. This will add character to the overall décor.
4. Reading Material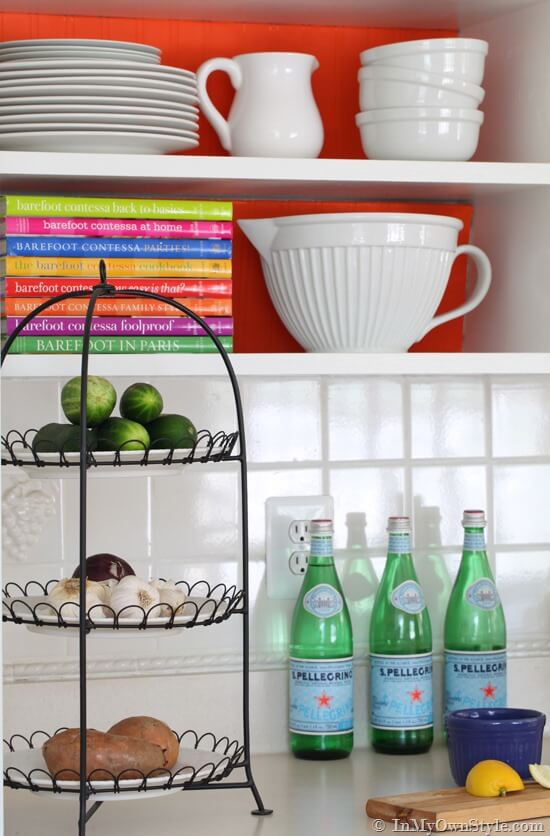 The first thought most people will have when thinking about what to put in the open shelving is cookware. There's nothing wrong with this. After all, the kitchen is the special room dedicated to preparing meals so having cookware on shelves is understandable. But you can add a few reading materials too. For instance, have one shelf dedicated to cookbooks and recipes or any other reading materials that you find interesting. This will play a central role in delivering a new level of elegance that can't be achieved with normal cookware shelves.
5. Colorful Shelves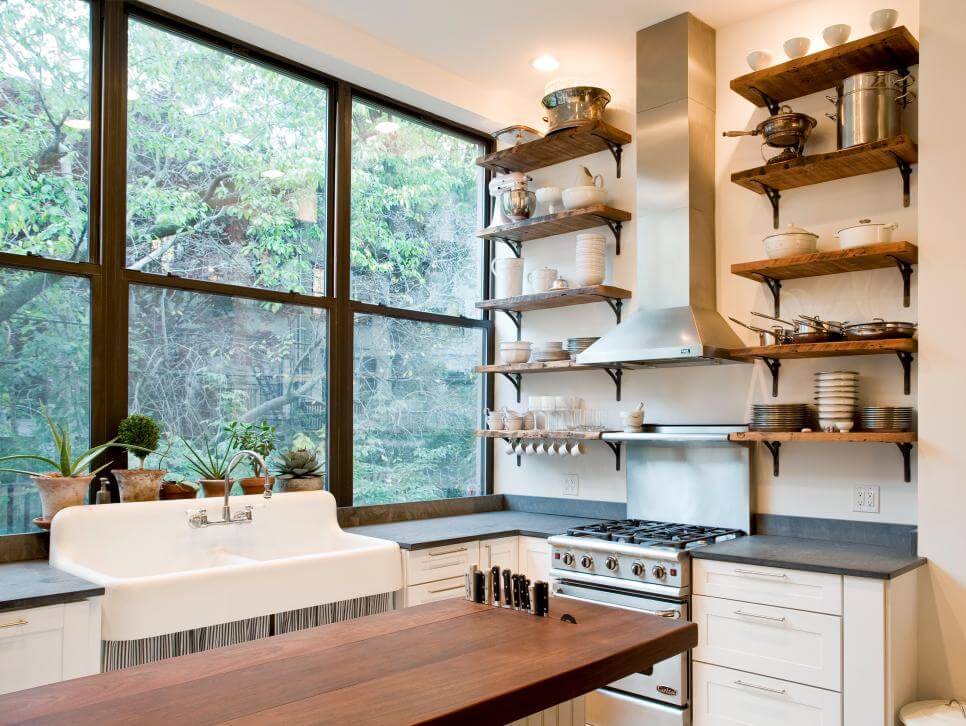 The space you get with open shelving should be used to the fullest. This has a design value to it too. For example, if you're hoping to accentuate the shelves with monochromatic dishes, it would be best to stack the dishes to the brim. Make sure the space on the shelves is full. This will go a long way in adding visual interest to the arrangement.
Propping up your open shelving to make it perfect for your kitchen is not that had. There are many great ideas that can be used to achieve this, and the simple ideas above provide a good start but you can always look out for more online if you want.
Want to get open shelves for your kitchen? Get a free quote from a pro today!
Keep Reading: