2017 is almost ending and it has been a great year. However, the new year offers us a new beginning and there is no better way to welcome it than by throwing a New Year's Eve party. It's a tradition in many countries and you don't need to spend a lot of time or money to make it magical.
It doesn't matter how bad or how good this year has been for you. It is always great to start the new year with some positivity. A great party will set the mood and as we all know, there can never be a great New Year party without the right decorations.
"My personal decorating style is cozy, romantic and a little rustic, with a sense of whimsy." - Kimberly Schlapman
Create Origami Paper Star Ornaments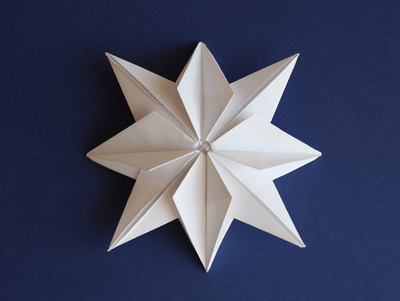 These simple origami paper star ornaments are designed to complement any other decorations that you have. They are simple and unique. It will not take you long to make them too. Although you can use any kind of paper, sometimes it's better to find hard Manila paper. Gather the family around and have everyone make an ornament too. You can also create origami:
Swans
Trees
Frogs
Butterflies
Hares
Flowers
Cover Champagne Bottles in Glitter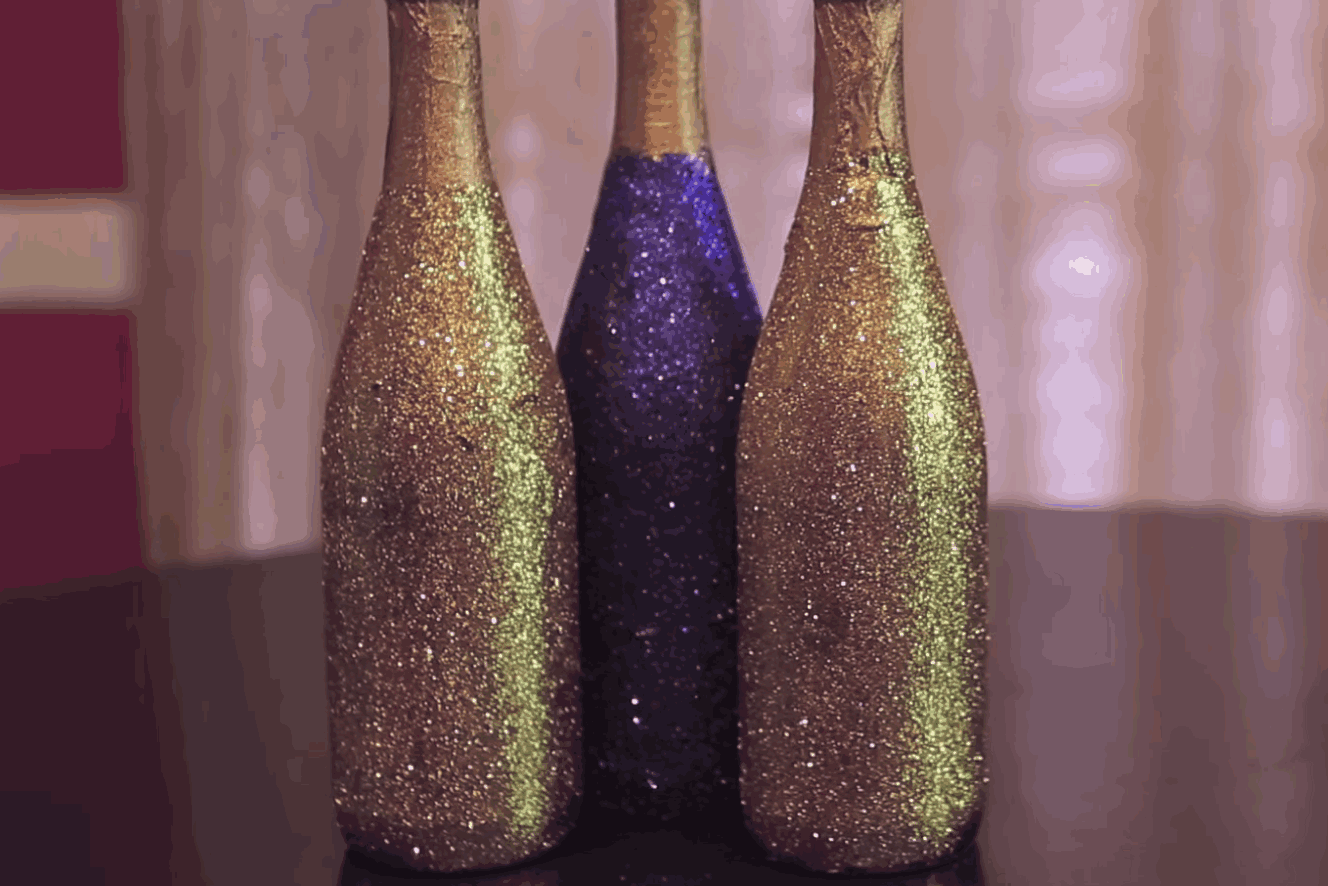 In case you have a few champagne bottles lying around somewhere, you can convert them into breathtaking pieces of décor. It's a simple task really. All you need is to cover them with glitter. You can glue a white paper in front of the bottle and write down a special New Year's message for your loved ones. If you are looking for something basic, elegant, and unique, this is the DIY decoration to go for.
Dip Feathers in Gold Paint and Glitter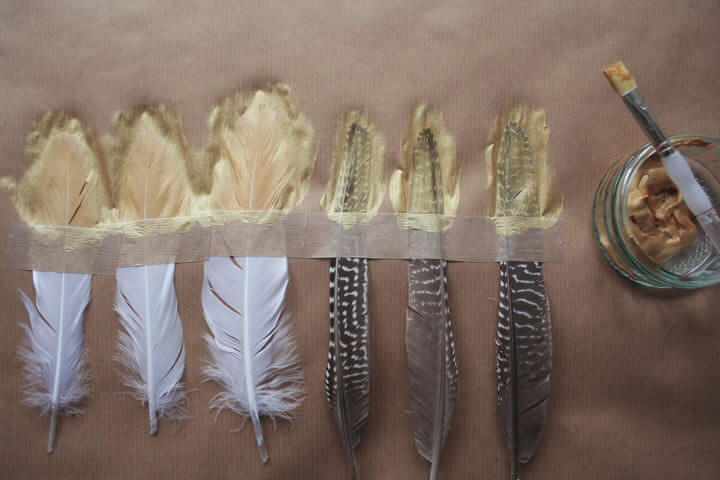 Since we are talking about colorful and elegant glitter themed decorations, we cannot end this conversation without giving you another simple yet breathtaking idea. Find a few feathers and dip them in glitter. Allow them to dry and display them anywhere in the house. If you don't have glitter you can use gold paint. These decorations exude an aura of stylish elegance and they will blow everybody away.
Hang Giant Tissue Paper Pom-Poms from the Ceiling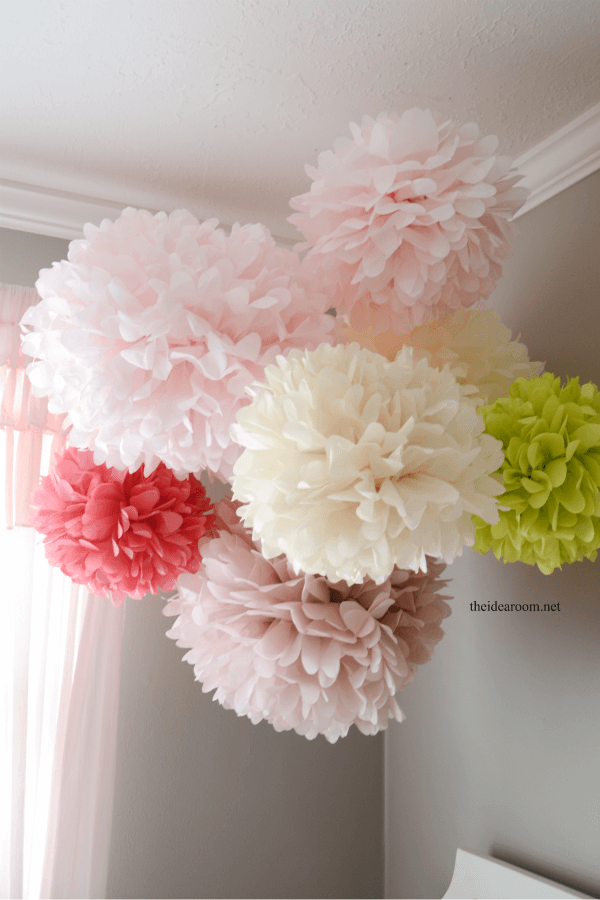 When we are decorating we tend to pay attention to many parts of our homes. However, we rarely think about the ceiling. Well, here is an idea for you. Consider hanging giant tissue paper pom-poms from your ceiling. The pom-poms must be brightly colored but you can mix it up a little with darker shades.
Glue Silver Coins Onto Mounted Styrofoam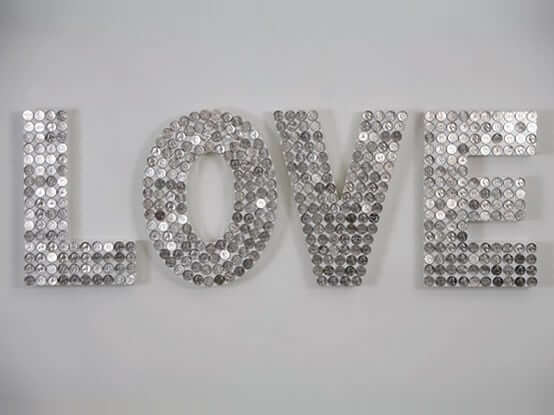 There is always something about silver that attracts the attention of many people. In case you have some silver coins stacked somewhere, maybe it's time to put them to good use. Find a Styrofoam first. It should be large enough to accommodate a small message. Glue the silver coins on it carefully. But don't just do it aimlessly. Try and write a special New Year's message. The Styrofoam should be mounted on a wall where everyone can see it.
Serve Drinks in Spray-Painted Mason Jars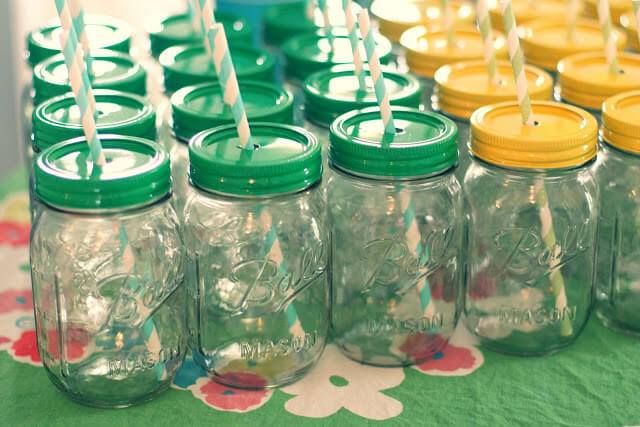 There is no doubt that you have many glasses at home to serve drinks. But in the spirit of New Year's perhaps you can pull off something outside the box. Consider spray painting old mason jars and using them to serve drinks during your party. You can spray paint any color you want but we highly recommend gold. No need to spray paint on the inside. Although this might look crazy at first, it's a simple out of the box idea that will definitely work.
Decorations during New Year's Eve are a must. However, you don't need to spend a lot just to set the mood for 2018. There are many DIY ideas that will have the same magical and breathtaking effect. The ones above are of course great options but many more exist out there. Don't be afraid to stretch your imagination.
Related: How to Throw a Truly Epic New Year's Eve Party
Like these ideas? Which ones are you going to take to heart? Let us know in the comments below!