Does your mom need a day to herself where she can simply take a warm bath and relax the stress away? If so, we have the perfect gift for her: DIY bath bombs. Bath bombs are little balls that fizz when dropped in water, creating a relaxing and spa-like bathtub experience. While these were once too specialized for any amateur to make, now you can personally tailor countless different styles of bath bombs to match your mom's moods. Lavender for stress relief, grapefruit for energy, or milk and honey for a skin-softening soak. Mix and match scents and other ingredients to create a personalized DIY gift your mom will love!
The Basics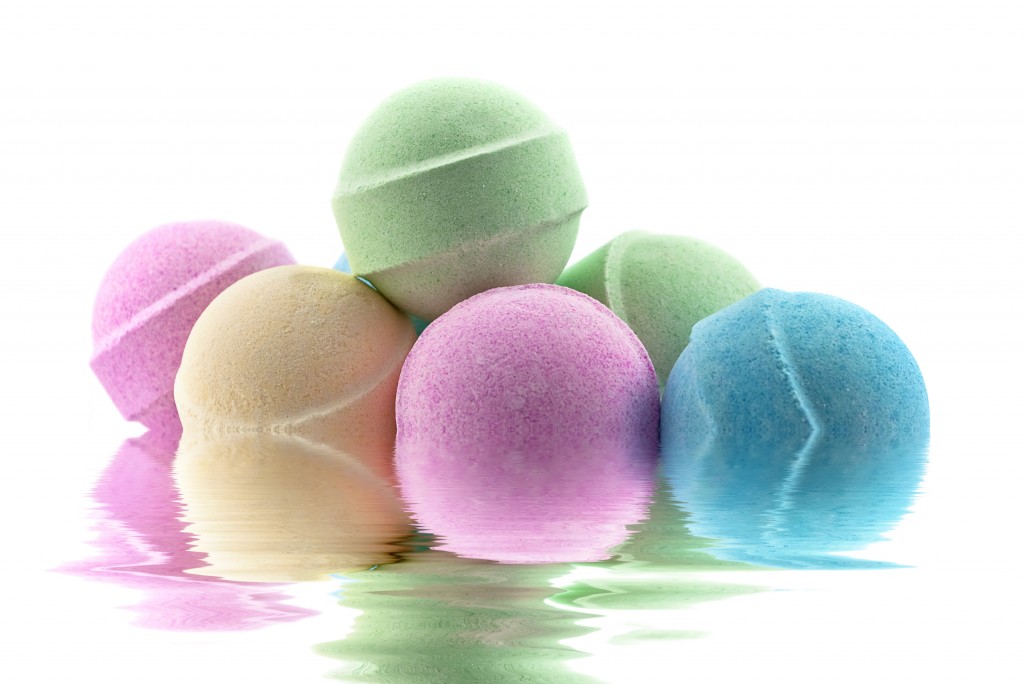 Every bath bomb starts off with a mixture of an acid and a base, usually baking soda and citric acid. Then cornstarch, Epsom salts, or both are added to give the bath bomb a better texture and help increase the benefits.
Once these basic ingredients are in place, you can start personalizing your bath bombs with different natural coloring dyes, essential oils for scent, and even add visual elements such as dried flowers or herbs. Finally, your bath bombs need a binding agent such as coconut oil, olive oil, or any other hard butter or oil.
Don't feel like coming up with your own DIY bath bomb recipes? Try one of these amazing recipes to make and give to your mom for Mother's Day!
Lavender Oatmeal Bath Bomb
Ingredients
½ cup powdered citric acid
1 cup baking soda
Approx. 10 drops lavender essential oil (you can use more or less depending on your personal preference)
½ tbsp almond oil (you can also use olive oil or coconut oil)
1-2 tbsp dried lavender buds (optional)
Directions
Sprinkle dried lavender buds into the bottom of your silicone soap molds (or cupcake wrappers, depending on what shape you want your bath bombs). Combine citric acid and baking soda to a glass bowl using a whisk. Add the lavender essential oil to the mixture. Lightly mist the mixture with water or alcohol to moisten. Do not use too much or the mixture will start to fizz. When the mixture is the consistency of slightly wet sand, use a spoon to transfer it into the silicone molds, cupcake tins, or bath bomb mold. Allow the mixture to dry overnight before packaging.
For even more ingredients and instructions, visit She Knows.
Chocolate Peppermint Bath Bomb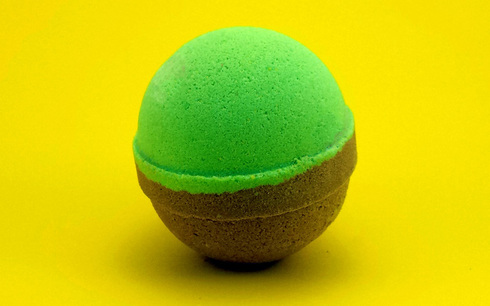 Ingredients
½ cup epsom salt
1 cup baking soda
½ cup citric acid
¾ cup cornstarch
¼ cup buttermilk powder
¼ cup honey powder
1 ounce cocoa butter
1 ounce vegetable glycerin
1 ounce fractionated coconut oil
3 tbsp cocoa powder
3 tbsp oatstraw powder or parsley powder
1 tsp peppermint essential oil or fragrance oil

Directions

Use a double boiler to melt the cocoa butter. Then add the fractionated coconut oil and glycerin. Set aside. Combine epsom salt and baking soda to a large mixing bowl and stir well. Add the peppermint essential oil and combine thoroughly. Add the cornstarch, citric acid, buttermilk powder, and honey powder. Split the mixture evenly into two bowls. Add the cocoa powder to one and parsley powder to the second. Pour half of the liquid mixture into the first bowl and use you hands to knead the mixture. Scoop and mold individual bath bombs. Add the remaining liquids to the second bowl and knead. Then scoop and mold the second mixture. Allow to dry for at least 24 hours.

For even more instructions and ingredients, go to Natural Beauty Workshop.