Mother's Day is almost here. It's a special day when people appreciate their mother. Well, there's no better way to show your mom how much you love her than by giving her a card. And we aren't talking about just any card. DIY cards that come from the heart will always win over expensive things that you can buy from the store. Whether you're broke this year or perhaps you simply want to give your mom something special on Mother's Day, a DIY card will always work.
Get inspired with these six easy and creative ideas!
Mother's Day Card With Origami Letters
A Mother's Day card is a very common gift for most people but you can add some twist and punch to it with a few creative ideas. You can start by creating a card with a small message for your mom using origami letters. The message can be something as simple as "mom" or even "I love you." As long as you have the time to make the origami then you are good to go. You should use different colors in the origami letters, and a white background is great. The DIY card will take very little time to make.
Creative DIY Mother's Day Card with Pop-Up Flowers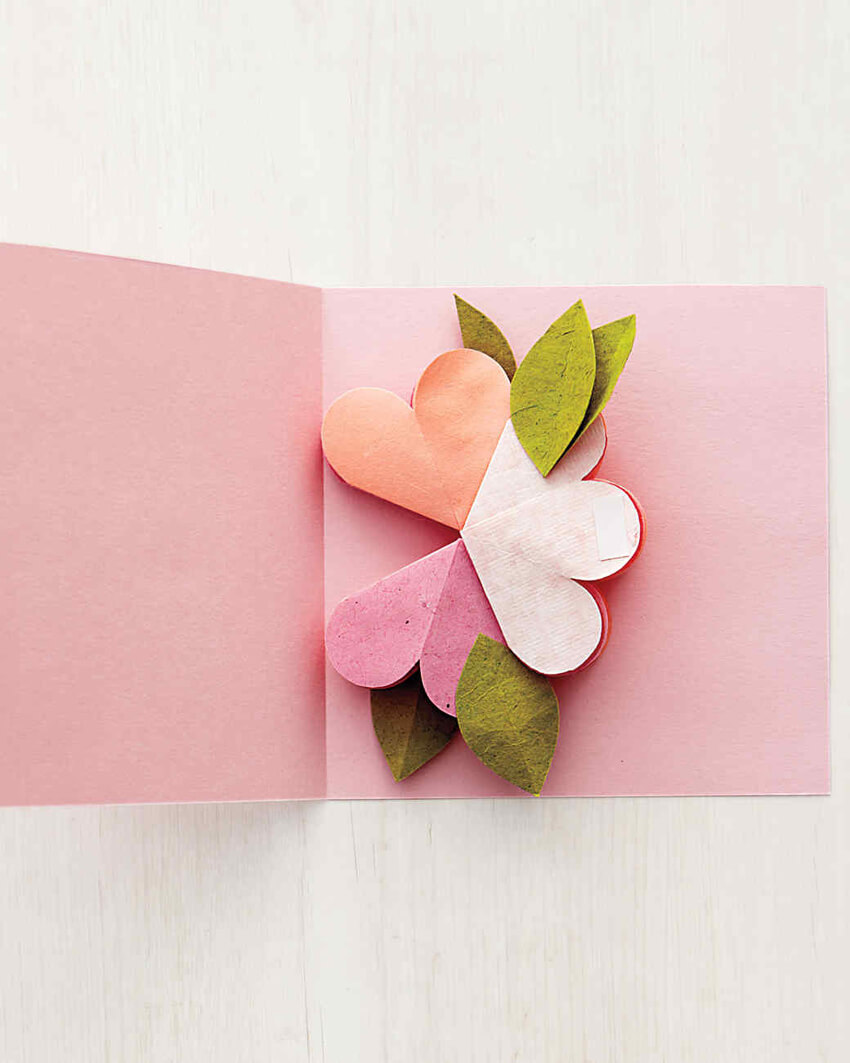 This is another simple twist that can be magical. Consider using a few pop-up flowers to embellish your card before finally handing it to your mom. You can use different types of flowers. As long as the colors don't clash too much then you will be fine. A small message on the card is also highly recommended.
Here's what you'll need:
Text-weight paper
Glue stick
Double-sided tape
Card stock
A petal template
Watercolor Card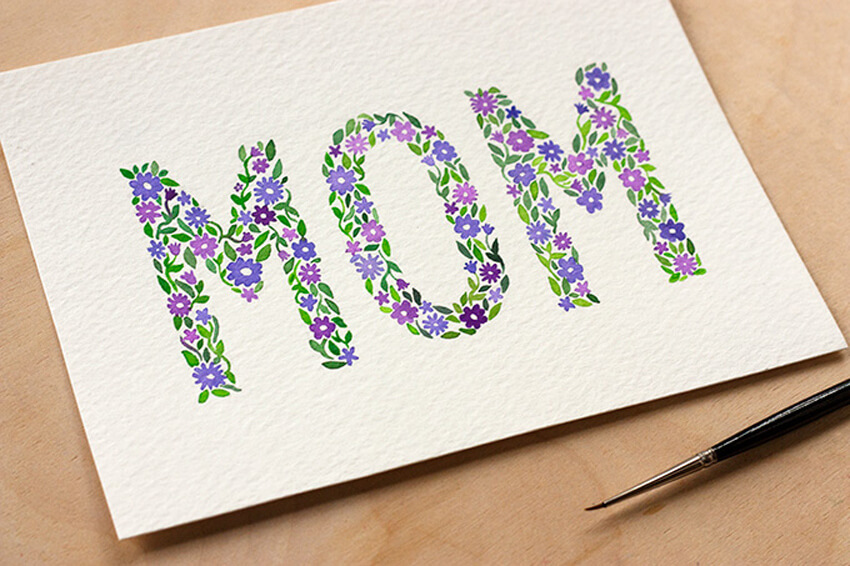 The flowers theme will always be a big part of Mother's Day, and in case you are looking for more options, you should consider a simple Mother's Day card complemented with some beautiful watercolor flowers. Adventures in Making has a wonderful tutorial on how to create such an amazingly simple yet meaningful card.
Handprint Cupcake Card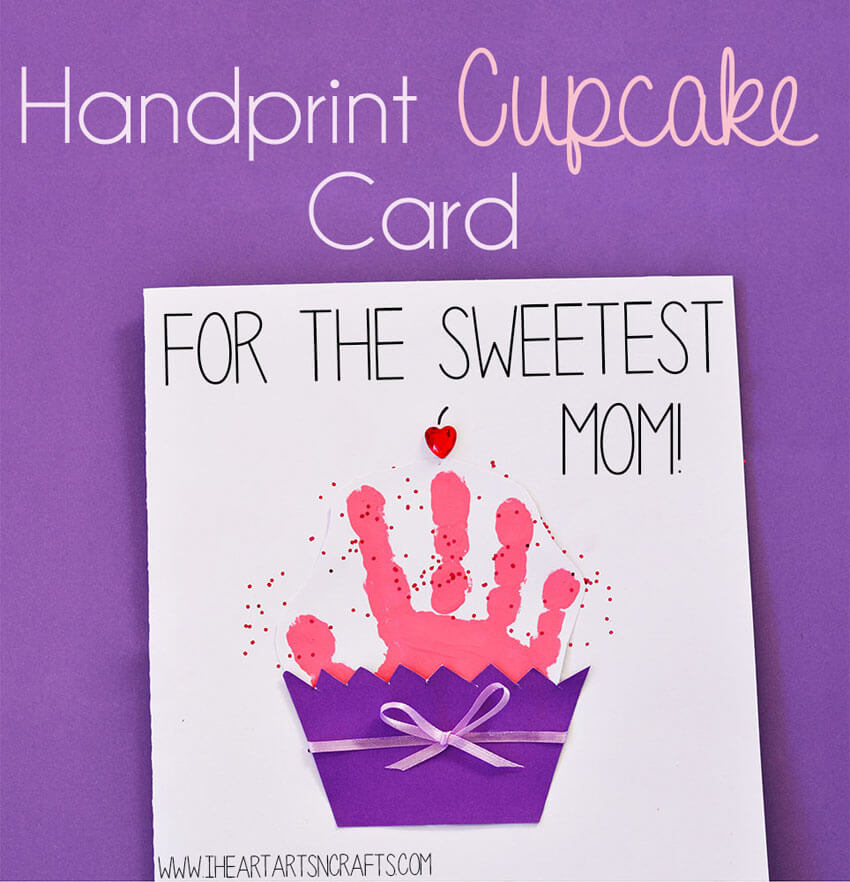 Remember those delicious and tasty mom-made cupcakes? Well, you can show your appreciation this Mother's Day with a cupcake-themed card. This is a simple DIY gift, and all you need is a card and a handprint of a cupcake on top. A small message on the side for your mom would be a great addition. This is the kind of gift that tends to trigger fond memories so give it a try. It's also a great card for your children to make for their grandmother!
DIY Spinning Greeting Card for Mom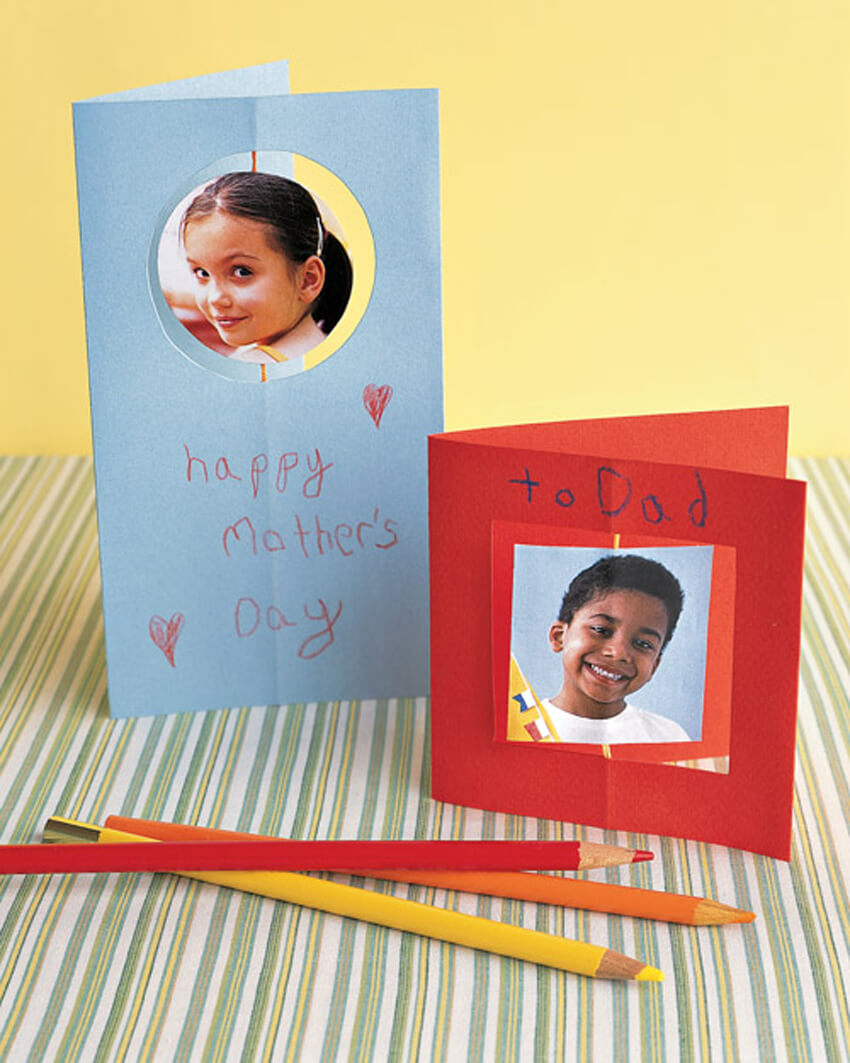 You can also try out this spinning greeting card for Mother's Day. If you are looking for a simple gift, this is the simplest you will ever find. All you need is a basic spinning greeting card with your pictures glued to it. If you can get photos when you were young, it would be even better. Try to include your siblings too if possible. Add a small handwritten message to each photo, and that's it!
DIY String Art Flower Card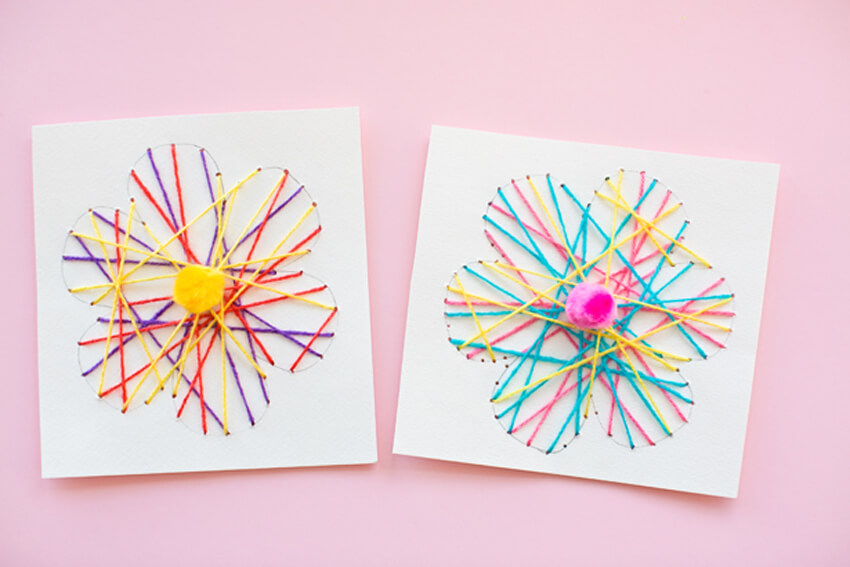 If you have some time, you should create this magical string art flower card for your mom. You will need strings in different colors. Make small artistic flowers with the strings and glue them to a small card. The pattern for the string flowers doesn't need to be complicated. Even a small hint that the strings are arranged to create a flower would be enough to elicit the pleasant emotions in your mom on Mother's Day. As a rule of thumb, always pick brightly colored strings for the art.
Mother's Day is supposed to be a very special day. It's that time of the year when you appreciate the love and the sacrifice that your mother has always done for you. A DIY gift will surely not repay all those years but it will go a long way in putting a smile on your mom's face.
What are you giving your mom on Mother's Day? Let us know in the comments below!
Keep Reading: