Let's face it! No one can replace your mom. As soon as Mother's Day comes around, some of us don't know what to get our moms for this special day. Don't fret because we are here to help you make your mother feel oh-so-loved! All you have to do is get crafty! Choose any of the ideas that we have listed for you below and your mother will thank you wholeheartedly!
DIY Shelving
If you have time to spare, build your mom DIY wooden shelves made from knotty cedar or pine. Your mom can use the shelves to decorate one of the rooms of her house. You'll also be able to give your mom extra space for her keepsakes, travel souvenirs, and small plants! She will surely remember all the effort and work that you have put in making her gift.
"No man is poor who has a Godly mother." - Abraham Lincoln
A Canvas Photo
Give your mom an unforgettable gift this Mother's Day. A breathtaking canvas print will be treasured by the most special person in your life for the years to come. Use family vacation photos or portrait sessions to design the canvas. Make sure the photos you will use feature the essence and beauty of your entire family.
Colorful Keychains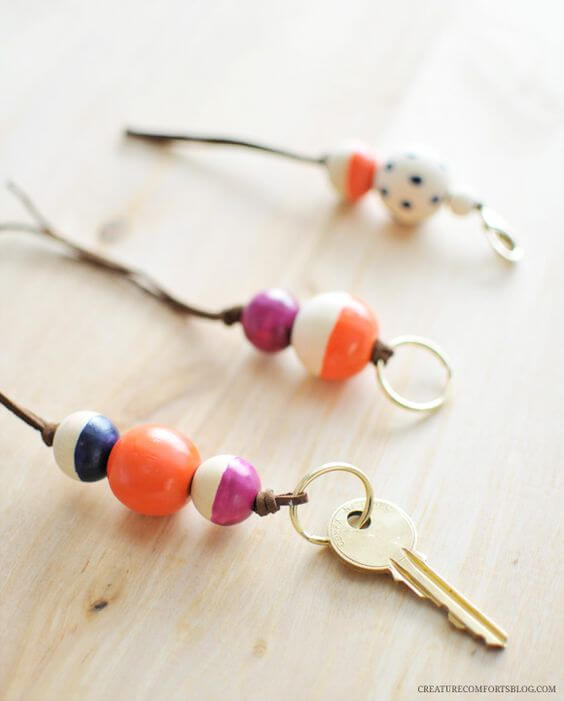 Why don't you give your mom a fabric keychain? Personalize the item with your mother's favorite patterns and colors. Every single time she grabs her keys, she will be reminded of you and your thoughtfulness. A colorful keychain is sure to brighten up the days of your mother. What's more, it will prevent her from misplacing or losing her keys! Feel free to include:
Ribbon
Leather
Tassels
Plastic animals
Braided string
Gems
Beads
Stitched patterns
Feathers
Wine corks
Fabrics
Simple Canvas Pouch
This simple yet perfect canvas pouch can be used by your mom to store craft supplies, jewelry, and makeup. This personalized pouch will give your mom something she can use to store her favorite items. Assess what your mom's style is and match it to her preference. Chances are that she will use this gift often.
Cozy Mug Sleeve
Every morning, your mom sips on her first cup of tea or coffee of the day. When she does, she will think of you if you give her a cozy mug sleeve. Sew her one and use colorful fabric. It won't just keep your mom's drink hot, but it will also protect her hands from getting burnt.
Custom Bangle
Are you looking for a gift that is sure to be a hit? Give your mom jewelry! Make a bangle bracelet and incorporate multiple charms that will match the style of your mom. With the gift, you can also add photos of your family so your mother can be reminded of the beautiful family she has. She will surely love the extra jewels, as well as the thoughtfulness behind the personalized gift.
Photo Table Runner
Design a photo table runner with the photos from your family trips, special celebrations, and outdoor adventures. If you want to make a couple, you can do so every single time you have a family gathering. Keep the gift simple yet stylish with a beautiful pattern. She will put your gift out as special decor during holidays, family dinners, and parties.
Infinity Scarf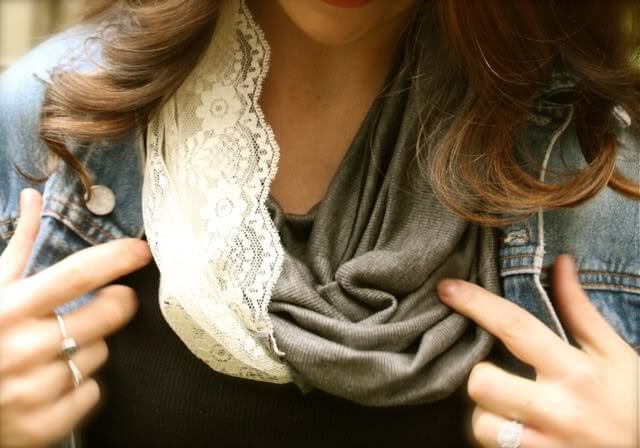 Who doesn't get excited when receiving a nice scarf? Find out what your mother's favorite color is. With that in mind, create a beautiful infinity scarf that is entirely for her. She will stay stylish and cozy with this gift.
Patio Pillows
It is now time for you to lend your mom a bit of R&R with this cozy patio pillow. Choose a photo that's from one of your family gatherings. Mom will surely love these outdoor pillows that she can use during summer, fall, and spring patio days.
DIY Wooden Bracelet
With the traditional jewelry string and a couple of wooden beads, you will be able to create a statement necklace for your mom. She can use it for any occasion, casual or special. She will also appreciate the new addition to her priced jewelry collection.