The 4th of July is almost here. We're sure you are rushing to get ready for whatever you have planned but don't forget the decorations. The theme of this special day is supposed to be patriotism and nationhood. If you don't have decorations that represent America in your party or any other 4th of July event, you will really be missing the point. But don't worry, there are a number of great 4th of July décor ideas that you can use to add color to your event.
4th of July Treat Box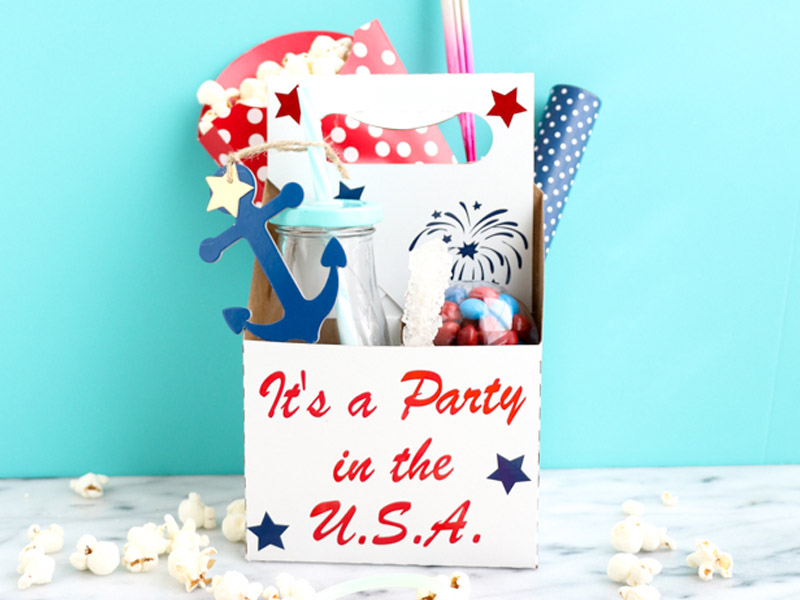 This 4th of July treat box will be perfect for the kids. Make some favorite treats for the kids and pack them in these simple DIY decorative boxes. Set the boxes somewhere accessible in the house and let the kids have some fun. The red and blue boxes will illuminate the room and remind everyone what this day is all about.
Patriotic Party Poppers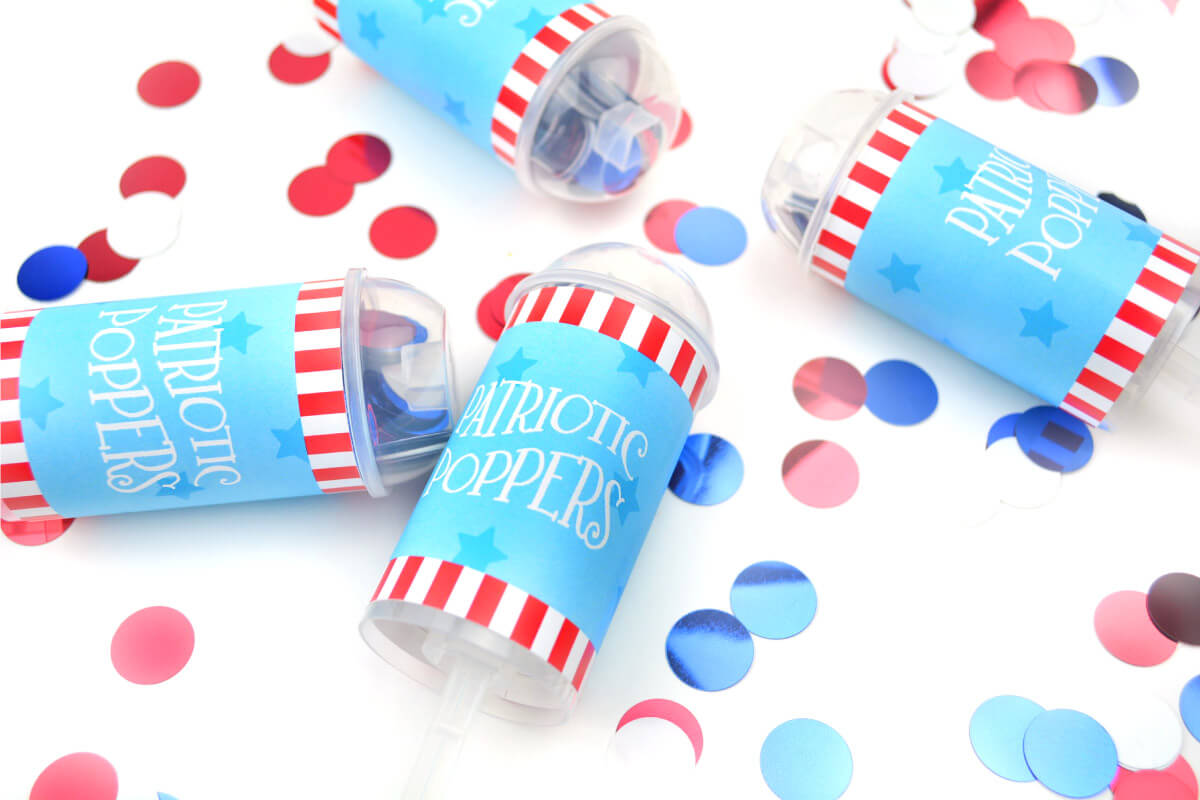 These patriotic party poppers will definitely take time to make but they will really transform your party for the better. The red and blue finishes will be the perfect welcome call for anyone coming to your 4th of July celebration.
American Flag Printouts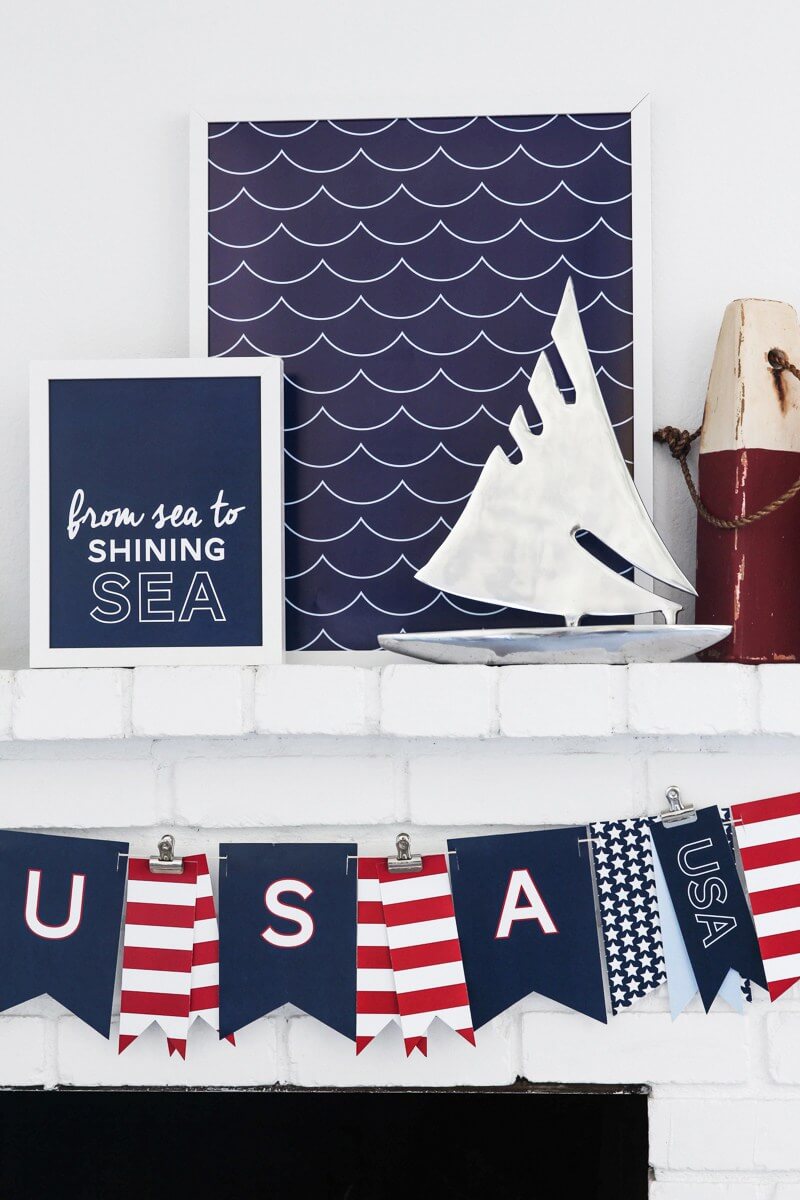 Although it's not uncommon to have homes flying the American flag all year round, you can add more emphasis this 4th of July with flag décor in your home. You don't even need the real flags. Simple flag printouts that can be stuck somewhere on the fridge or the front door should work. Nothing shows patriotism more than waving the US flag with pride and the blue and red will be a great addition to your décor.
DIY American Vase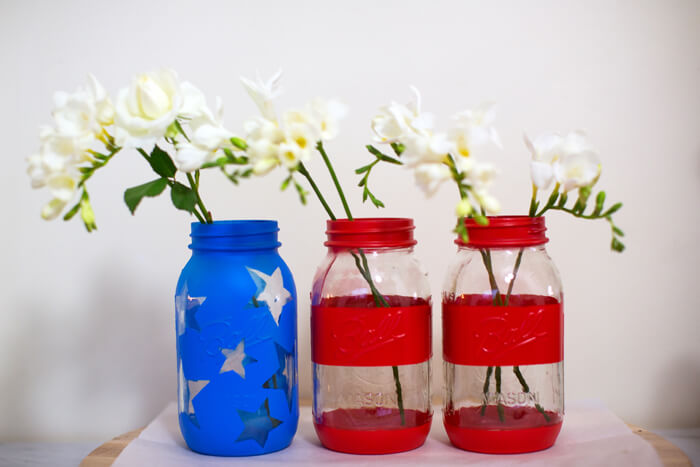 Flowers are a mainstay in décor for any event and the 4th of July is not any different. You can deliver outstanding magic to your all-white flowers with a themed American vase. Get a few Mason jars or any other big containers and paint them with the colors of the American flag. Once this is done, put in an all-white flower bouquet to complete the design. Set the flowers on the table and let everyone marvel at their beauty.
Patriotic Plant Pots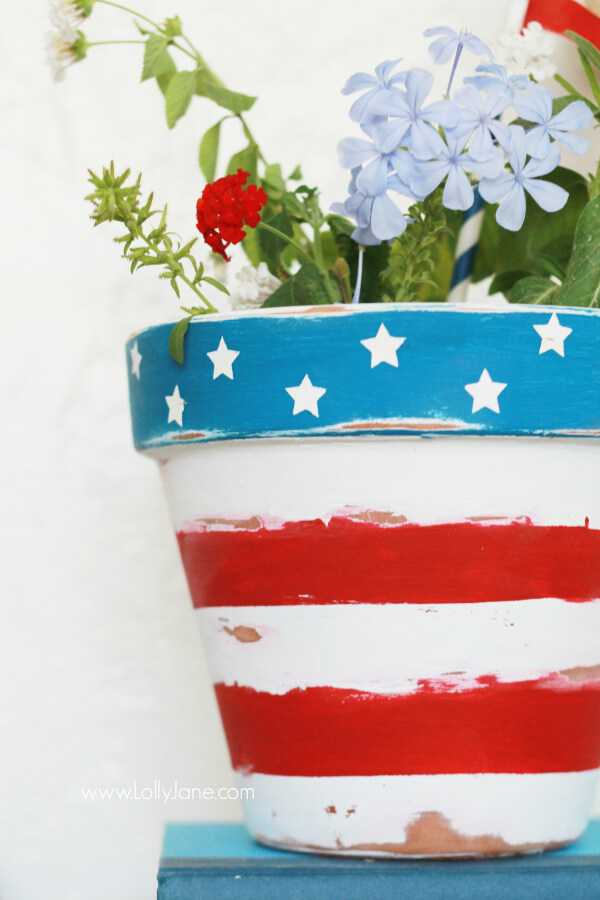 Transform your potted plants into a strong statement of patriotism by painting them in red, white, and blue. You can choose any design you want as long as the colors reflect the American flag. As a rule of thumb, make sure you also add the stars for maximum effect. Although you can paint as many pots as you want, even two will be enough for this event.
Patriotic Utensils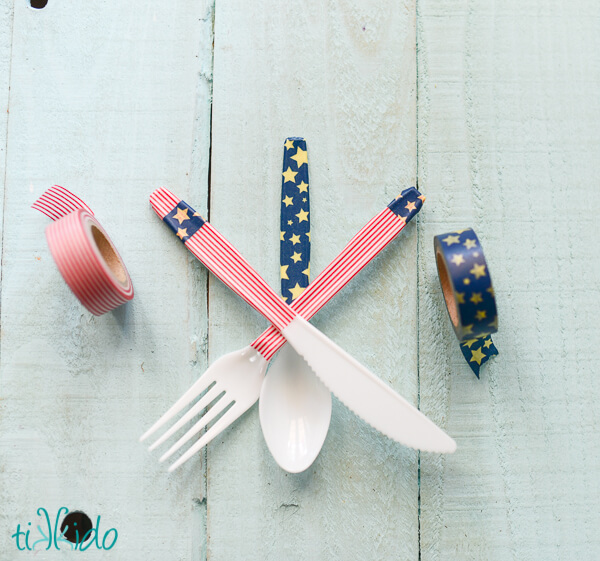 Serve your guests with patriotic utensils to theme up the entire event. You can use the magic of red, white, and blue washi tape to get this done. Simply wrap up the plastic folks and the spoons with the colors of the flag and serve.
American Flag Wooden Pallet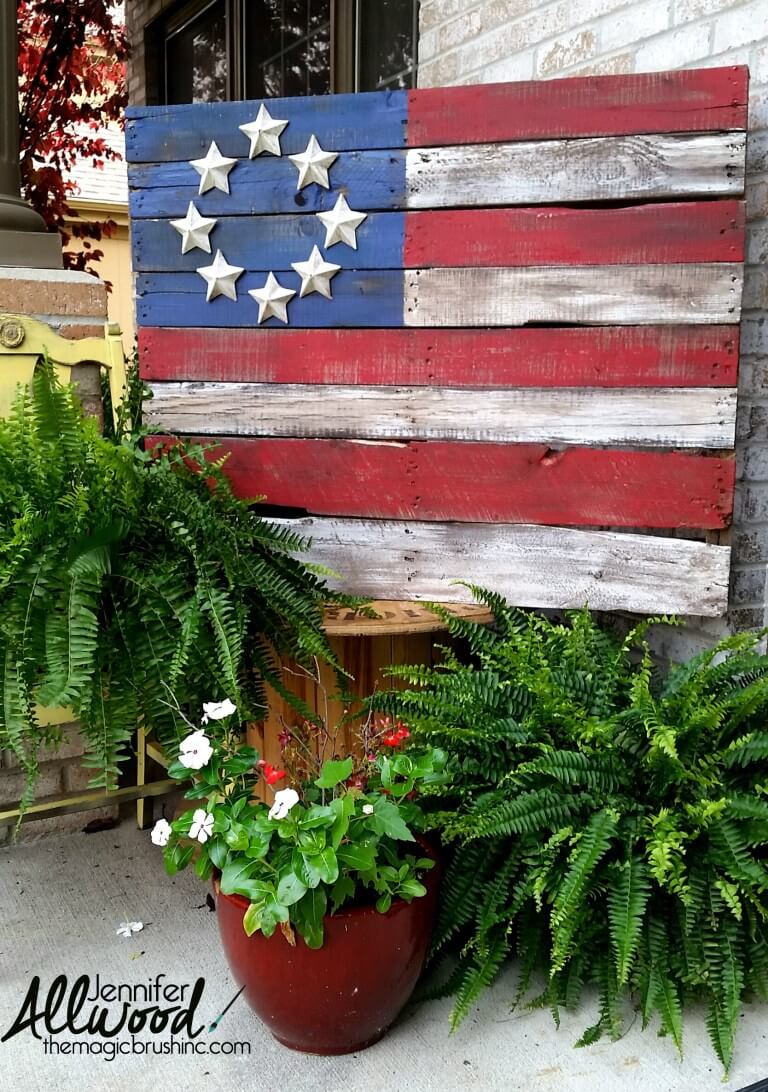 Wooden pallets can be turned into beautiful and attractive rustic patriotic decorations in no time. All you need is some paint and some stars to get this done. Once the pallets are painted with the flag colors you can use them for several functions at home. However, they will definitely make the right statement.
Delivering the perfect 4th of July celebration doesn't need a lot of work. If you can start with simple decorations and a small party at home, you will be good to go. The simple décor ideas above will help set the stage for the whole event.
Which of these DIY patriotic decorations are you making this year for the 4th of July? Let us know in the comments below! And don't forget to get your yard ready for your patriotic BBQ by getting some professional landscaping done!
Keep Reading: