The 4th of July is right around the corner, so it is likely that you are now looking for fun and creative ways to deck your home in the patriotic colors of red, white, and blue decor. Our collection of unique DIY craft ideas is sure to inspire you to start decorating your home for the holiday. Check what we have in store for you and let the kids join in with the creation of these DIY projects!
Table runners
DIY (safe) fireworks
Garlands
Wreaths
Washi tape projects
Painted mason jars
Photo-op props
Silverware dispensers
Clothespin Wreath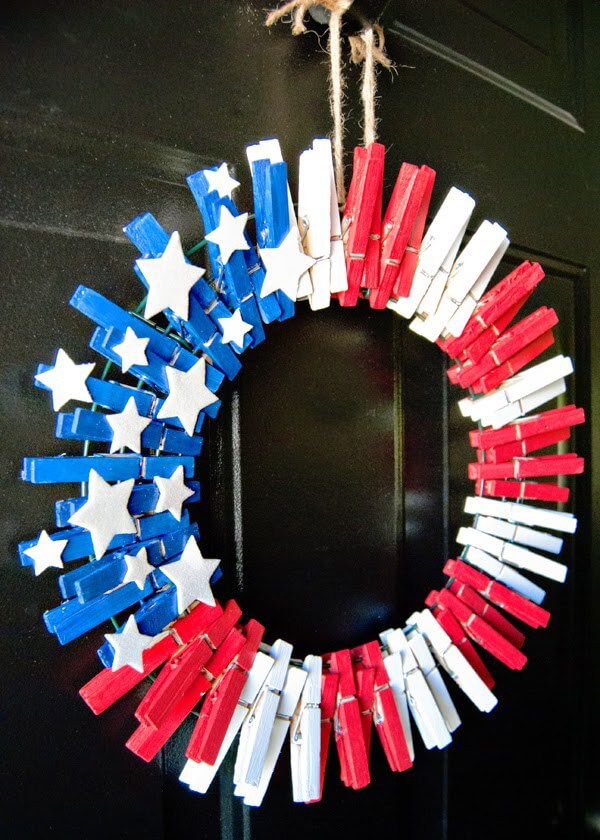 Greet your guests with this patriotic decor wreath. At your nearest department store, buy at least 70 wooden clothespins. Then, spray-paint all of them in blue, white, and red. If you want to make the decoration even more appealing than it already is, glue stars that you have punched from a card stock on each piece that you've painted blue. Get a 12-inch wire wreath and arrange your clothespins. There you have it! Now, hang your homemade project. Once the holiday is over, store it so you can re-use it for next year's 4th of July crafts.
"Our flag honors those who have fought to protect it, and is a reminder of the sacrifice of our nation's founders and heroes. As the ultimate icon of America's storied history, the Stars and Stripes represents the very best of this nation." - Joe Barton
Patriotic Fireworks Garland
Create this easy-to-make paper garland so you have a decorative piece to hang on your outdoor table, wall, front porch railing, or mantel. Just use cardstock and scrapbook paper. Make sure they are red, white, and blue decor to match the overall theme. To start, fold the colorful pieces of paper accordion-style. Fan them out. You can either create a fan by attaching a stick to it or use a string to form a garland.
Mason Jars American Flag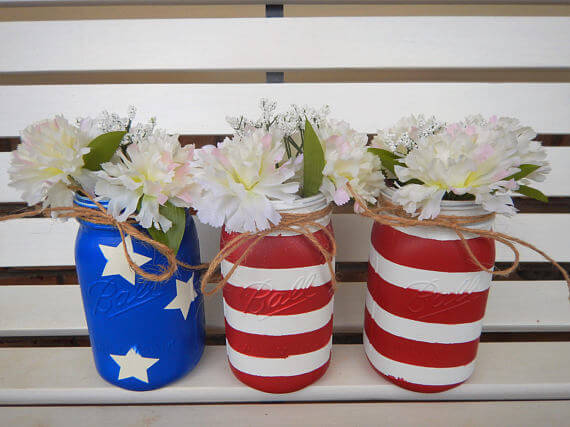 If you are like us who are in love with the versatility of mason jars, then you'll definitely get excited about this project! Create a stunning centerpiece by lining up three mason jars that are painted with the American flag pattern. Make them even more special by placing them on a rectangular plate or tray. Fill each jar with pretty flowers as well. Choose white ones as they will best complement the design of the flag. Patriotic home decor has never been so easy.
Silverware Holder
To complete your holiday party's place setting, make this holiday-inspired silverware holder. If you plan to have a buffet table at the party, place it at the right or left side of the table. This way, guests can grab utensils before they sit at their respective tables. For this, you will need swatches of white, blue, and red fabric, a thick white fabric, and basic sewing skills. You can't go wrong with these 4th of July party ideas.
Photo Booth Prop
Nowadays, you can see a photo booth at every 4th of July party you attend. Make these "fireworks," so your guests have décor to post with. What you will need are toilet paper rolls, wooden dowels, rope, and scrapbook paper. This firework rocket prop can also be used as table décor.
Washi Tape Cutlery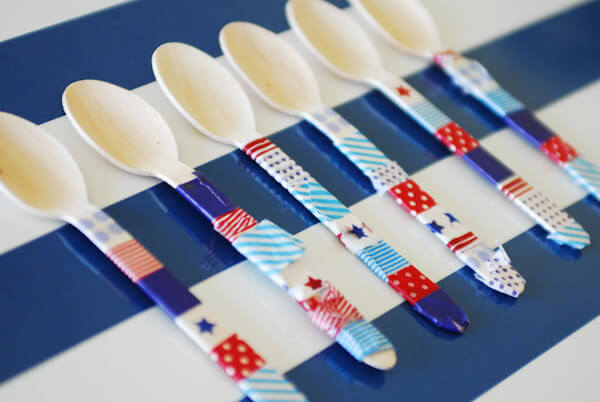 Do you need a decorating idea at the last minute? Just add a patriotic theme to your plastic cutlery by adding washi tape to them. Mix and match different colors and patterns, and get creative with your selection. It is a small addition to your party's layout but it's a festive detail that would surely be hard to miss. They will even surprise your guests!
Confetti-Filled Fireworks
This is the ultimate solution if you have kids that are not yet ready for fireworks or if you are not allowed to light them in your neighborhood. Take jumbo straws and seal each end with glue. Fill each straw with confetti. Then, top it off using a piece of cover stock that you rolled up. Attach confetti strips to make them prettier.
Burlap Table Runner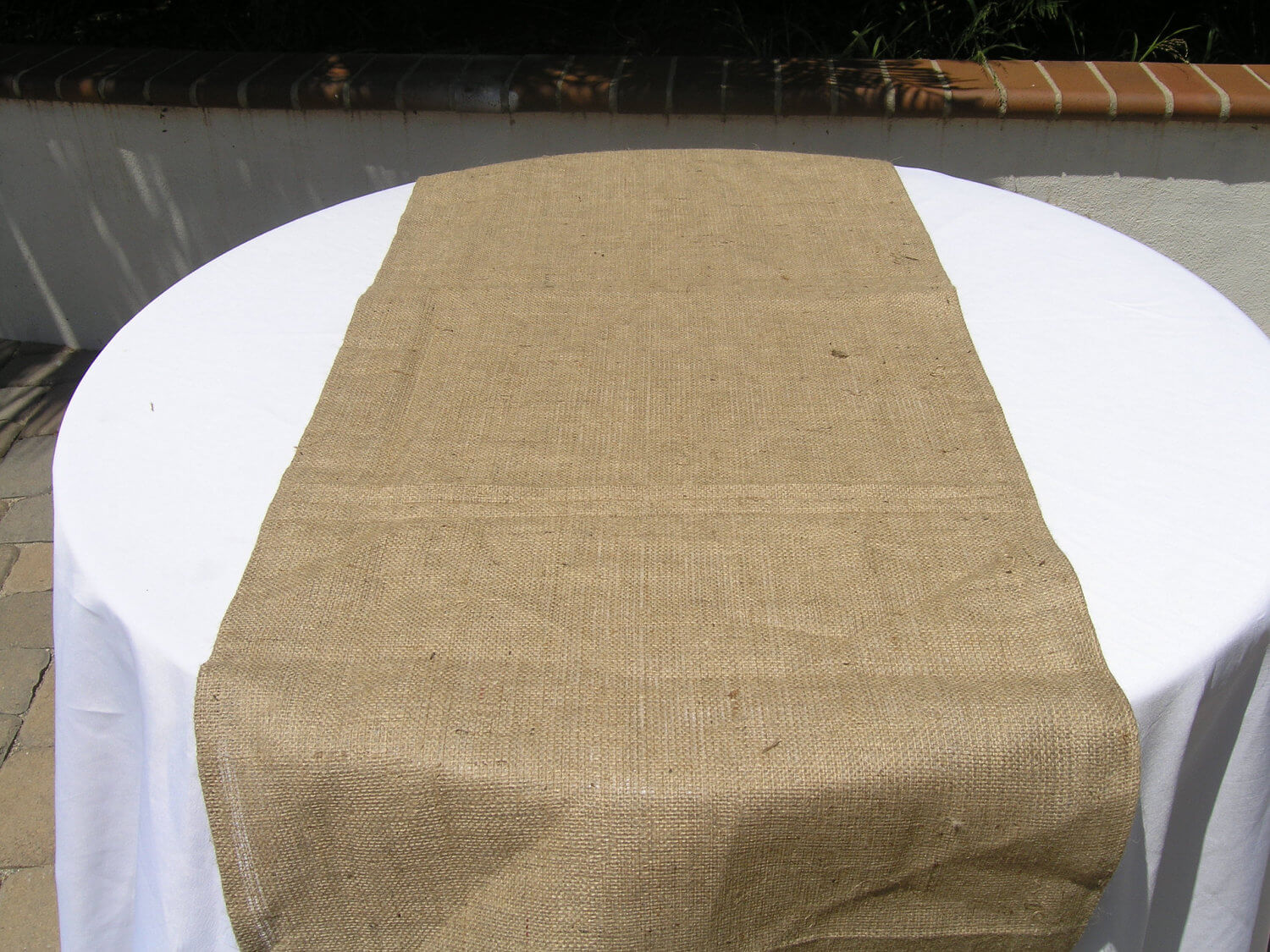 Dress up your party tables with these no-sew table runners! They are super easy to make. All you have to do is to cut slits in a burlap and weave blue, white, and red ribbons. These vintage and American-inspired crafts will earn you compliments for being festive. They are perfect for the 4th of July food. But that's not all: they are not flashy, making them perfect for other celebrations as well!