The holidays are almost upon us. In just a few weeks, it will be Christmas again and even though 2020 hasn't been the best of years, we still have a lot to celebrate.
The holiday cheer always has a way of lifting the mood and one thing you cannot afford to ignore is the decor, including the centerpieces.
There are a lot of ideas to consider and in this post, we will be looking at some of the most popular ones!
Rustic Delight
Give your guests a rustic welcome into your Christmas dinner with this incredible idea. This tablescape is anchored on the combination of ivory table runners placed across the table with wooden placemats. A series of cozy wool Christmas trees are then arranged to add height and texture.
The arrangement is topped with some cypress stems and a decorative reindeer to bring that full holiday bliss. It's one of the best Christmas centerpiece ideas you can find and shouldn't take long to set up.
Color for Energy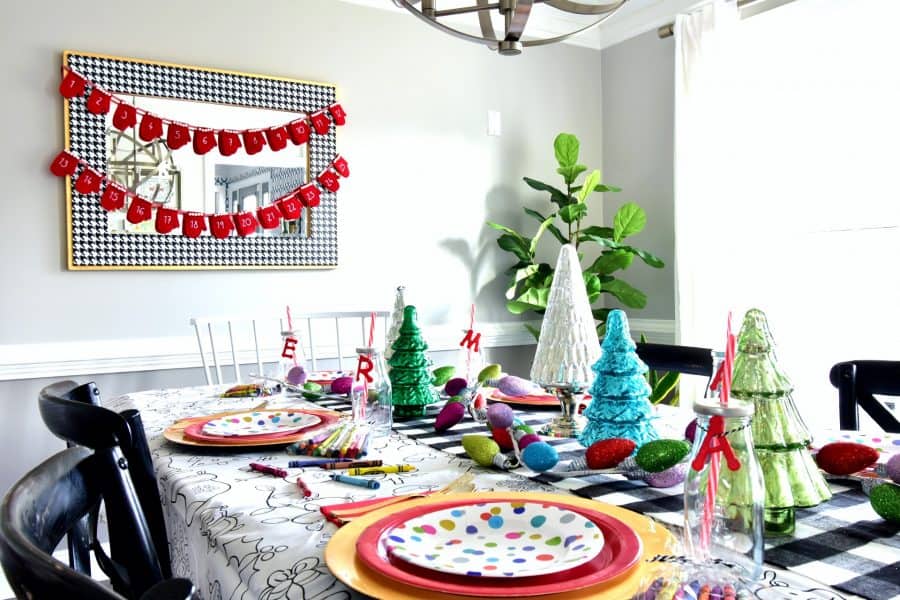 In case you'd like to liven things up this Christmas, you can use some bold colored decorations, and you don't even need to complicate things here. Instead of your usual decorations, consider adding more bright hues in everyday items. For instance, you can get several vibrant bottle brush trees and line them down across the table.
Think of them as more accessories than the main decor. But even though they are easy Christmas centerpieces for tables, they will surely pop.
Foraging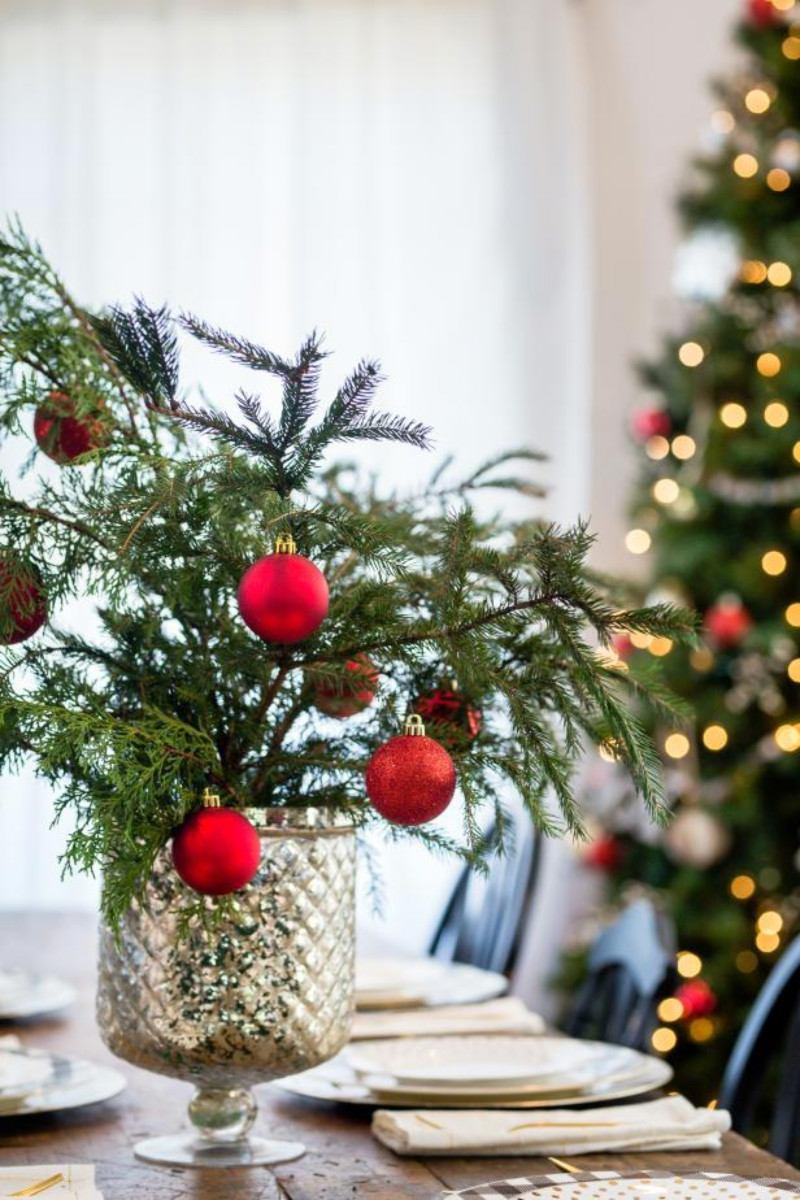 Sometimes all it takes to decorate your dinner table for Christmas is a bit of lush greenery and a few bold touches of vibrant colors.
Start by arranging fragrant evergreen snipping in a vase until they overflow effortlessly. on the branches, place some brightly colored bubbles and then set the entire arrangement on the table. If you just want simple Christmas table settings that work, then this should be your first choice.
Classic Christmas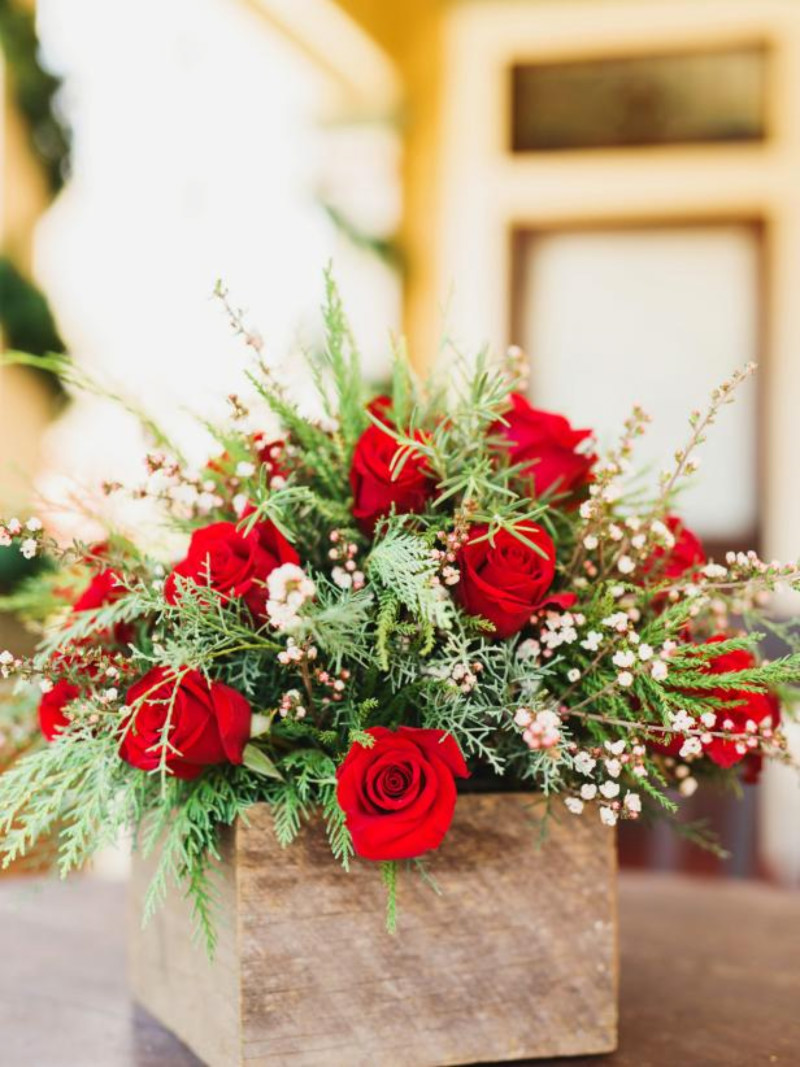 There's just something about classic red roses that brings out the best emotions in us. You can make them part of your Christmas decor by having a vase placed on the table.
Red roses often pair very well with evergreen cuttings and they create the perfect balance of hues for all to see. Besides, you can buy this bouquet from any flower shop all year round.
Rich and Warm
It's also possible to bring superb warmth to the room with a series of long pillar candles. To make this idea even more special, try to bring in candles of different heights.
Place them along the table or in a long wooden crate for that farmhouse-inspired experience.
The cozy light produced by the candles will bring out the Christmas cheer like never before.
Gingerbread House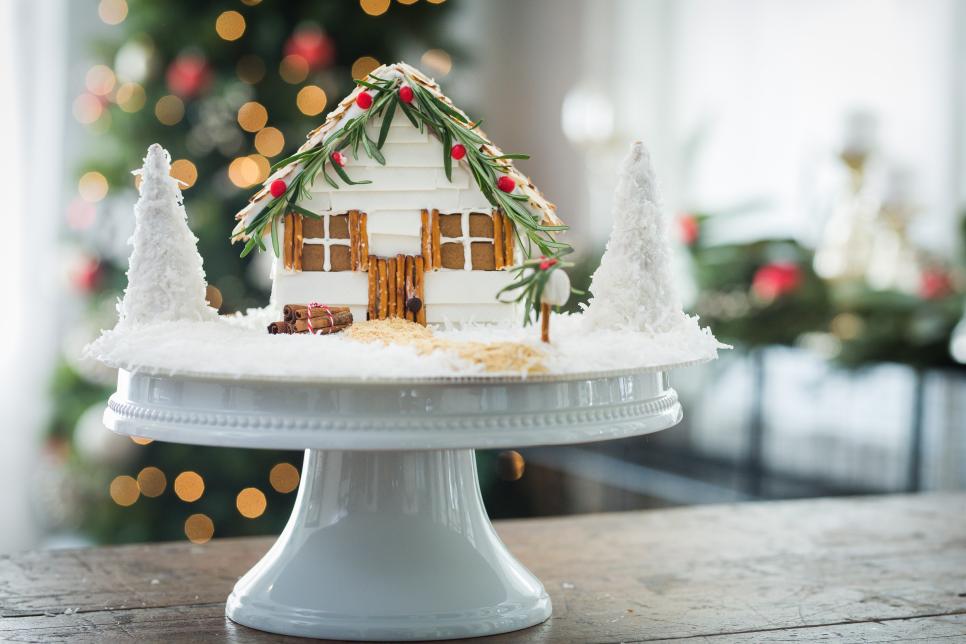 Making gingerbread is one of the most popular Christmas traditions in the US and you can make it part and parcel of your Christmas decor by making it this year's centerpiece.
This classic boxed house is finished with white and decorated with elements of red and green.. It's then set on a platter and placed at the center of the table.
And just to give it a farmhouse-inspired makeover, consider adding some almond slices, pretzels, rosemary, and gum sticks as part of the decorations.
Use Upcycled Containers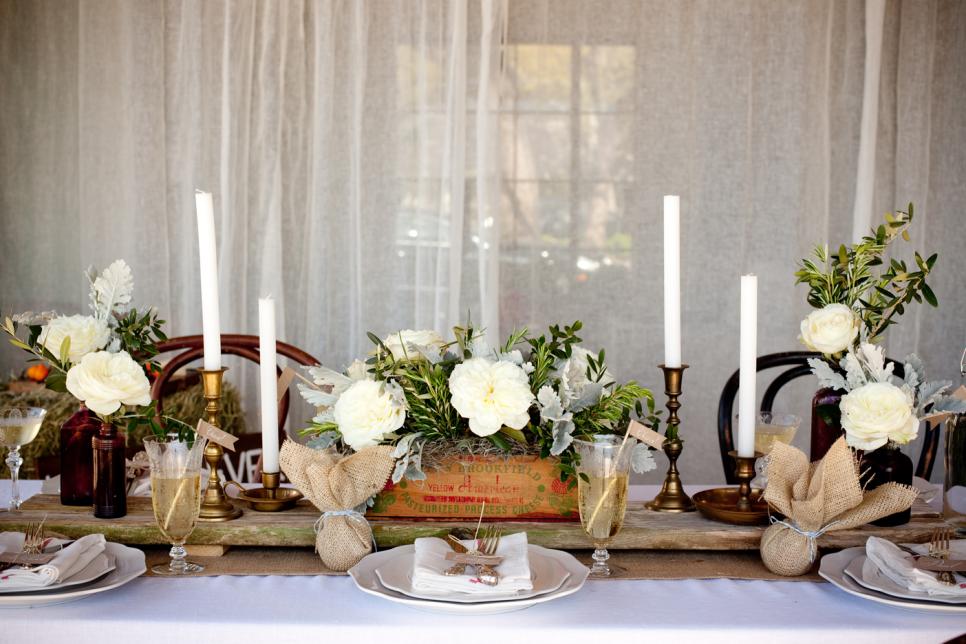 You can also consider this DIY Christmas centerpiece that's made from upcycled containers. You will start with an old cheese box, filled with some floral foam. After that, go ahead and fill it up with white cabbage roses and additionally small, brown bottles for contrast. It will have just the right amount of visual impact.
Getting the ideal Christmas table centerpieces is so easy and you just need to be creative. The ideas above should easily help you get started.
---
Are you sure your heating system is working optimally? Contact a local heating company to make an inspection and avoid any headaches during winter!