The holidays in 2020 won't be like what we are used to because of the global COVID-19 pandemic. But we still owe it to ourselves to do whatever we can to enjoy this moment.
There are of course a lot of ways to make it more memorable, but getting the decor right has to be top of the list. Take the centerpiece, for example. It's a simple dining table decor idea but it does go a long way in bringing that beautiful holiday mood.
Whether you're looking for something modern, traditional, or a bit bold, we have some incredible holiday centerpieces ideas that you can try out below:
Red Cranberry Vase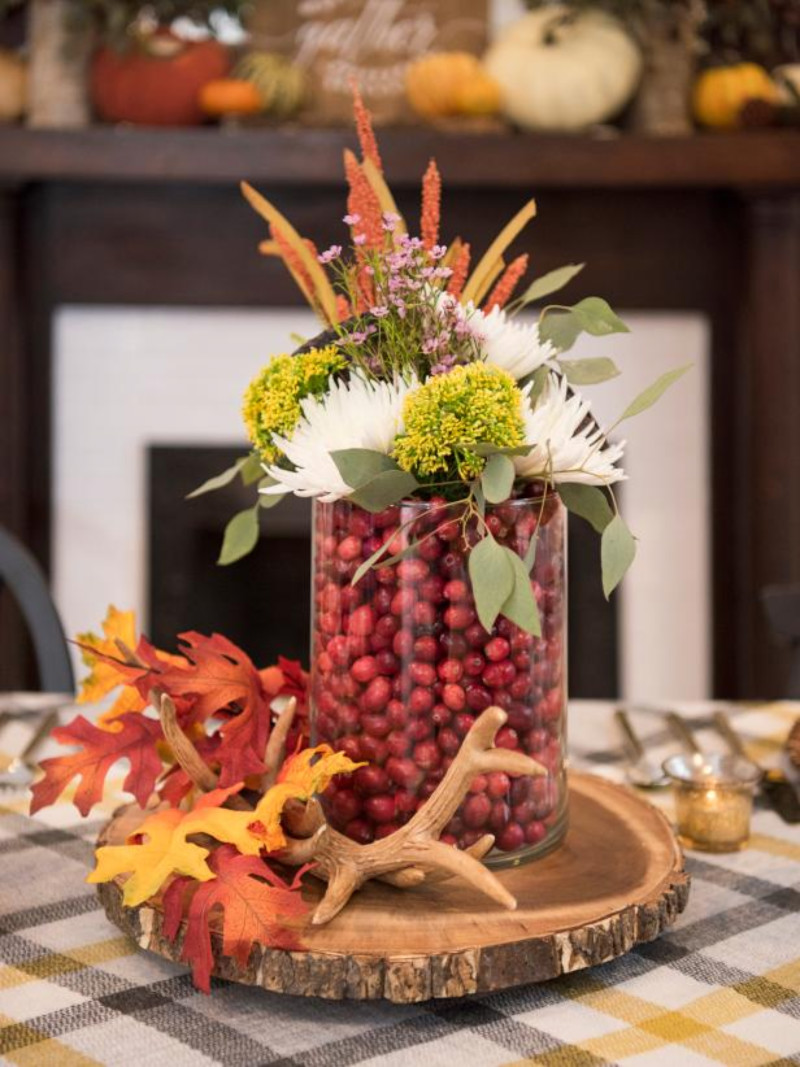 If you want a minimalist and affordable centerpiece, then this is it. It's a perfectly themed holiday centerpiece that features a large transparent jar filled with red cranberries. The arrangement is then topped with cheap grocery store blooms, some faux dill booms, and dry millet for a lively and unique look.
This entire arrangement won't cost more than $20 so it's a great option for the budget-conscious out there.
Decorate with Dessert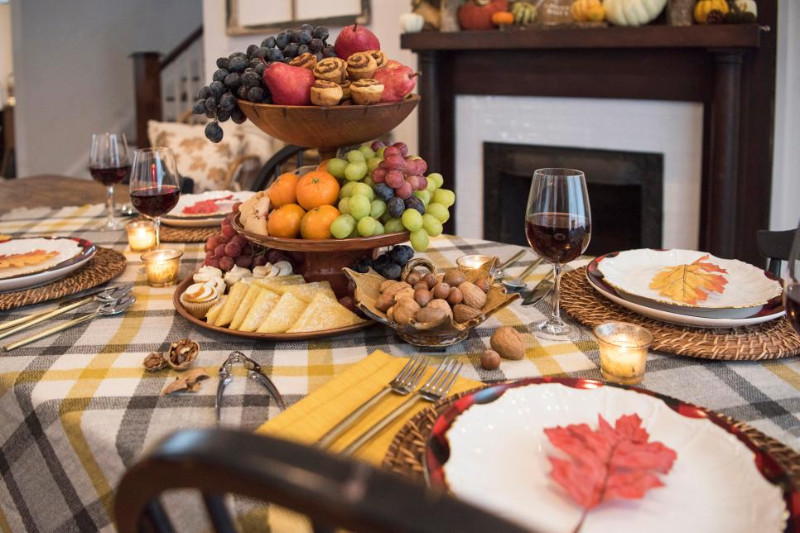 In case you want a cheap and functional centerpiece for your dining table this holiday season, you won't find a better option than this one. It's simply a collection of decorative desserts for the entire family.
All you need is a series of stacked servers filled with bite-sized treats. Make the treats as colorful as you can too to have that aura of vibrancy that will lighten up the entire room.
Pop Out with Produce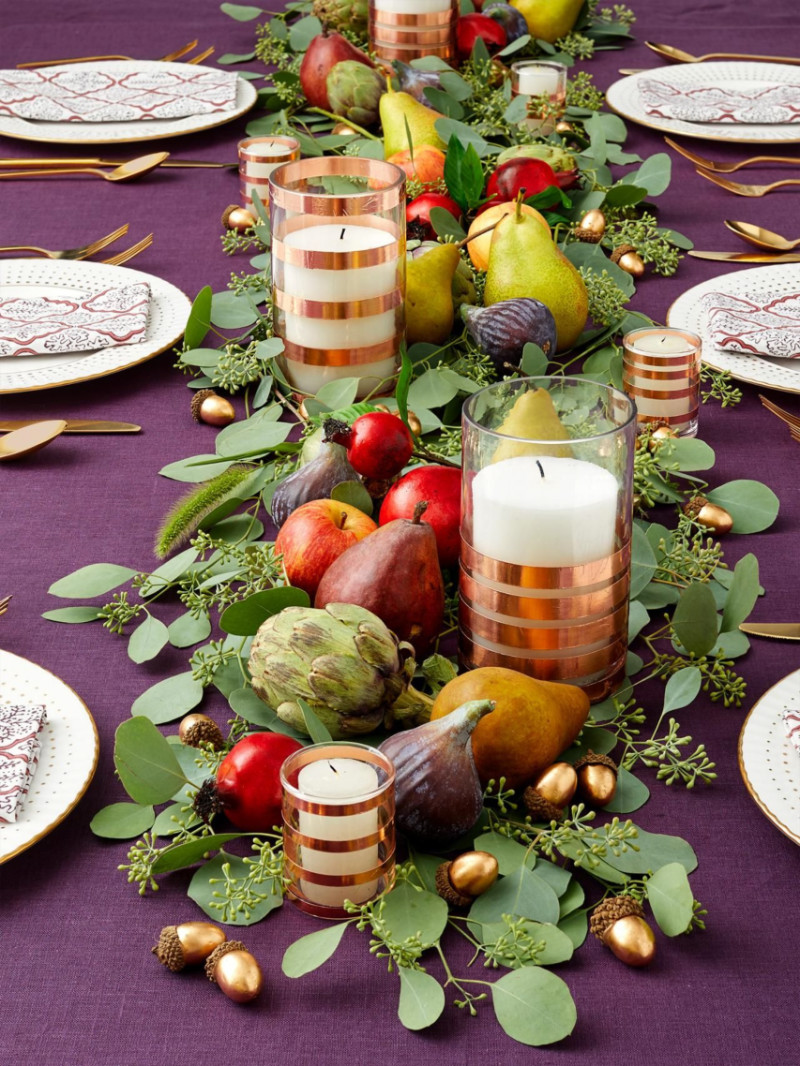 There's nothing that beats lush greenery when it comes to creating the ultimate visual appeal. This is one of those holiday decoration ideas that simply take your breath away.
It involves a series of candles surrounded by lush green seeded eucalyptus leaves and topped by gilded acorns for a superb look. You can also add an assortment of fruits and veggies around this arrangement to fully personalize it to your own liking.
Stacked Baskets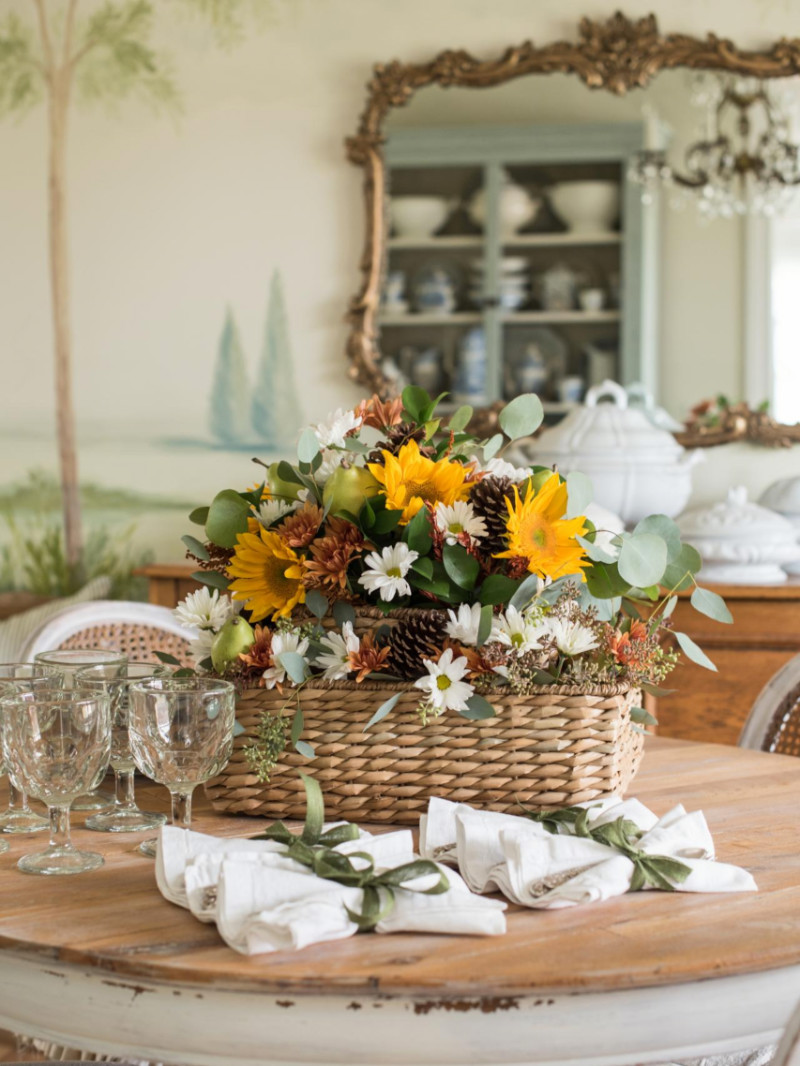 Wicker baskets always have a farmhouse-inspired feel to them and you can use to great effect in decorating your holiday table. However, instead of just using a plain basket, consider filling them up with an assortment of floral and lush green arrangements.
You can even use floral foam, topped by a few blooms from your local market for a superb experience. Simple holiday decor ideas don't need to be complicated and this one shows you exactly why.
Consider Symmetry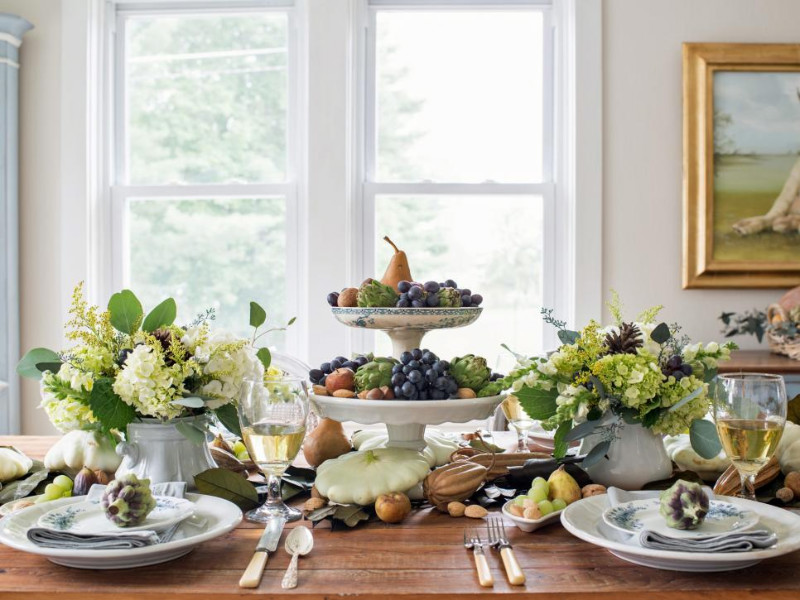 There's nothing wrong with adding more than one arrangement into your centerpiece, creating a more balanced and symmetric look.
First, start off with two stacked cake plates. Flank each of these plates with a smaller floral arrangement and colorful stoneware. Add colorful fruits and veggies to the cake plates to finish it up.
In the end, you'll have a beautiful and edible centerpiece that will keep everyone on the table excited.
Make It Edible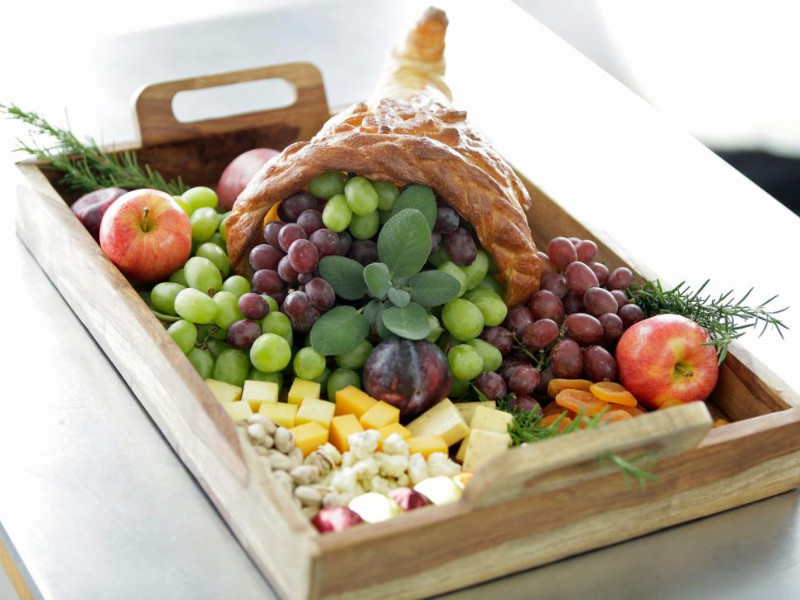 Speaking of edible centerpieces, we have another idea that you can consider. This one is a bit simple and shouldn't take too much time to prepare. So, all you need here is a mid-sized wooden tray with a natural wood grain finish for a rustic look.
Fill it up with delightful treats and set it on the center of the table. Keep in mind that you can fill it with any treats you want, including baked products, fruits, or some appetizers.
More is Always Great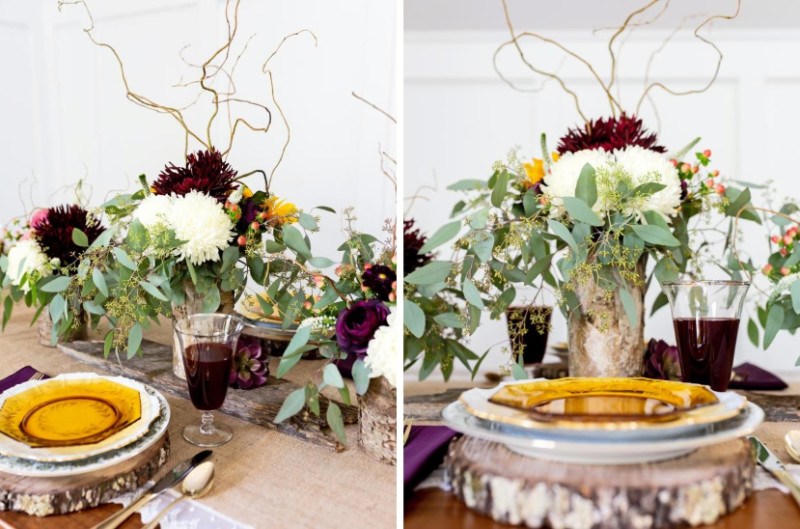 If you want, you can always go for a bigger centerpiece. For example, instead of using one single vase to showcase your floral arrangement, consider using two or three vases, and spread them out on the table to create a visually imposing piece.
Of course, this depends on the size of your dining table. But a large centerpiece always grabs the attention of everybody.
Using flowers and vases is also a holiday table decor idea that requires very little time and money to make.
---
Don't have much time to clean your home during holidays? Contact a local cleaning company and you won't have to worry about it!