There's a lot to Christmas decoration, easily the most celebrated and decorated holiday of the entire year, so it's easy to get lost in the sea of ideas and options that comes with the season. With this helpful guide, you can quickly check-list your favorite ideas and start from here if you haven't already!
Christmas Tree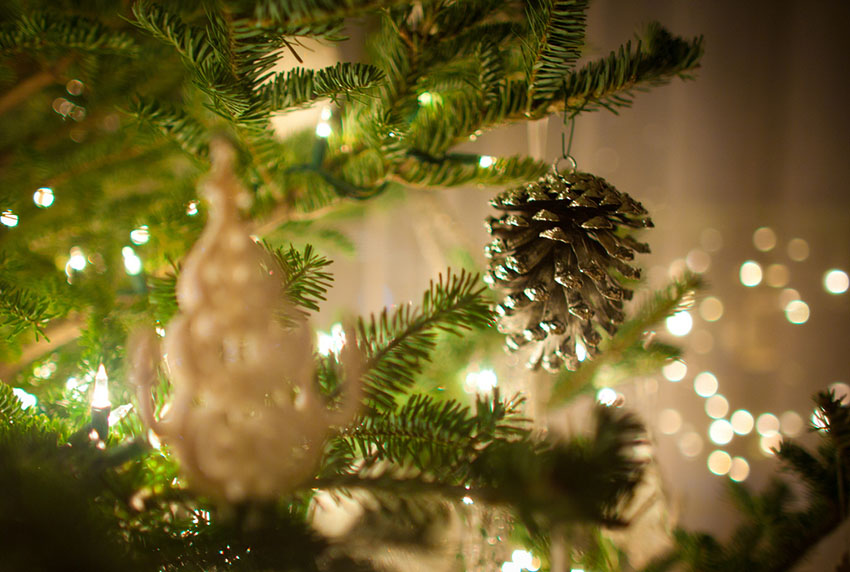 There is a lot to know when picking the perfect Christmas tree, so here are some basic tips you'll need to remember.
Measure: take the right measures of your home and bring that to the tree farm - it's the best way to be sure your favorite tree will fit.
Tree types: learn about tree types before you go looking and you'll know which is your favorite!
Decoration: if possible, think about what kind of decoration you're using beforehand. This will help with choosing the perfect tree for what you're planning.
Take a day off: visiting a tree farm is no walk in the park. Be prepared to stay there a while.
Check for freshness: look for the best ways to tell if a tree is fresh.
Take care of it: after taking the tree home, inform yourself on how to take care of it. That way, it will last through Christmas month with no problems!
Want to know more? Check out 6 Tips To Pick The Perfect Christmas Tree!
Ornaments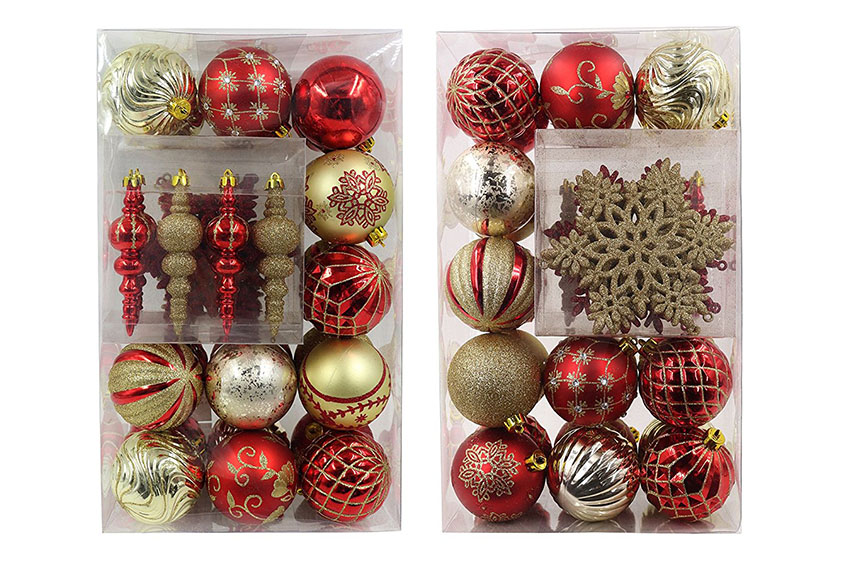 You can find most Christmas ornaments in these beautiful affordable sets. In most cases, ordering more than one pack will give you a discount, so stay sharp! The red and gold set above is here!
How about this all golden alternative for a special touch? Get it here!
Or if you have a thing for DIY...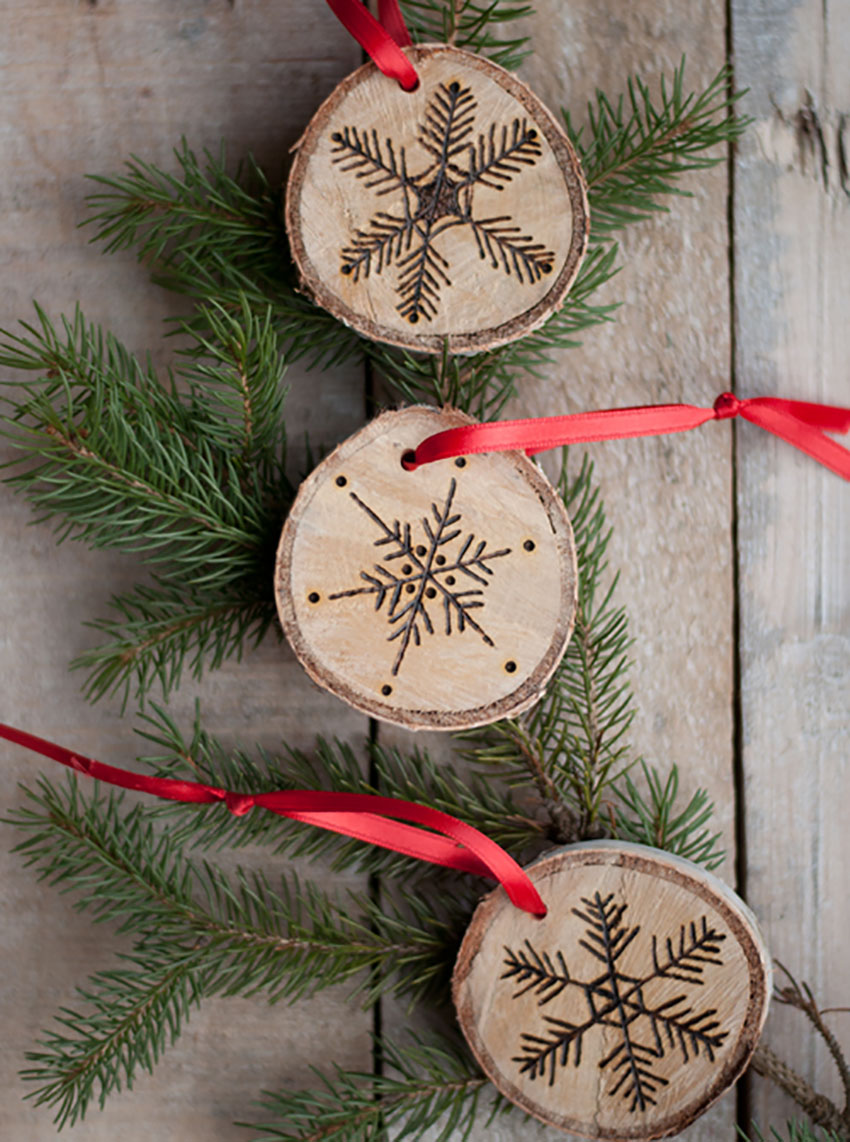 These beautiful wood ornaments are surprisingly easy to make. Learn all about them here!
If you have some corks laying around, this is the time to convert them into Christmas ornaments! Check it out!
Tinsel
Tinsel is always present in Christmas decoration, used mostly in trees to mimic the effect of ice, but it also comes in colors such as red, blue, golden and silver.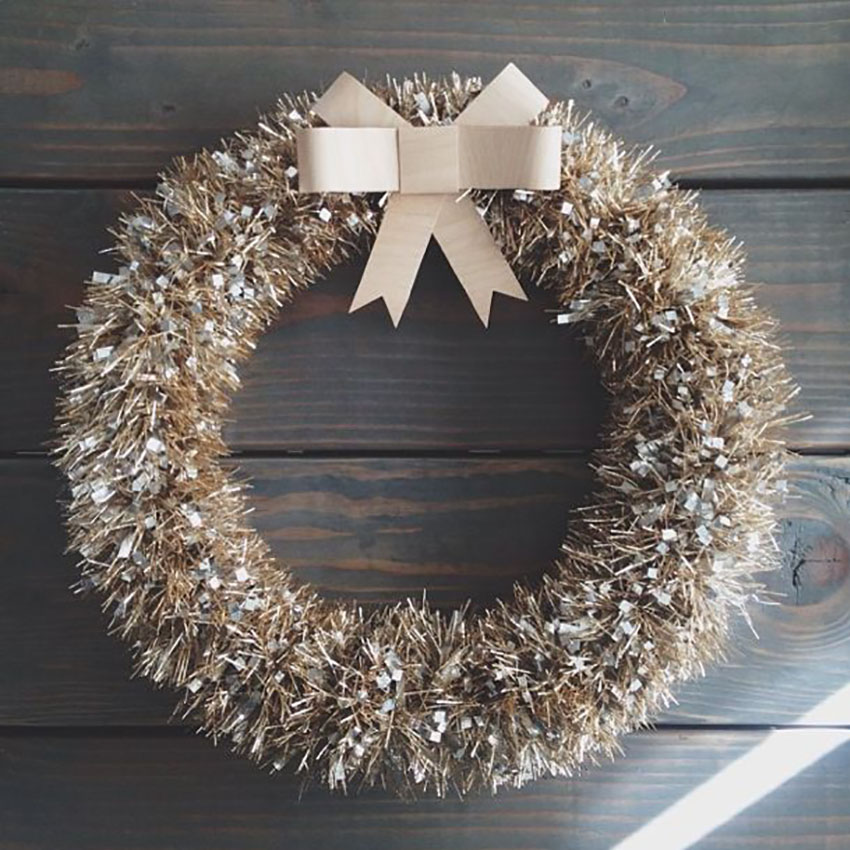 Another cool way of using tinsel is to create this beautiful DIY wreath for your front door!
Tree Skirt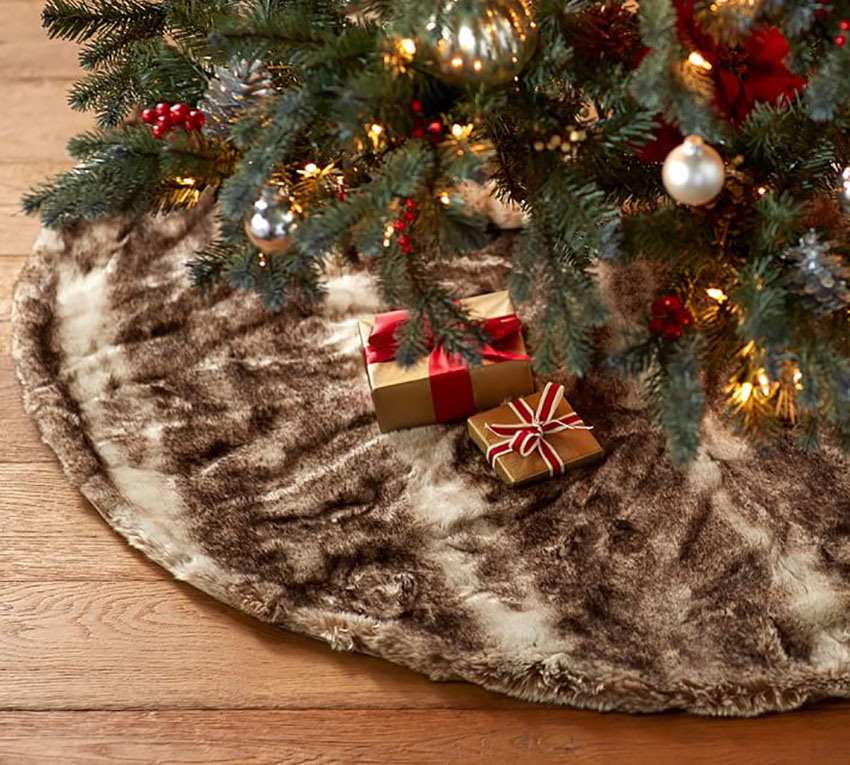 The tree skirt is always a special place, being usually where all the gifts will wait until Christmas night. If you like the furry one up there, you can get it here!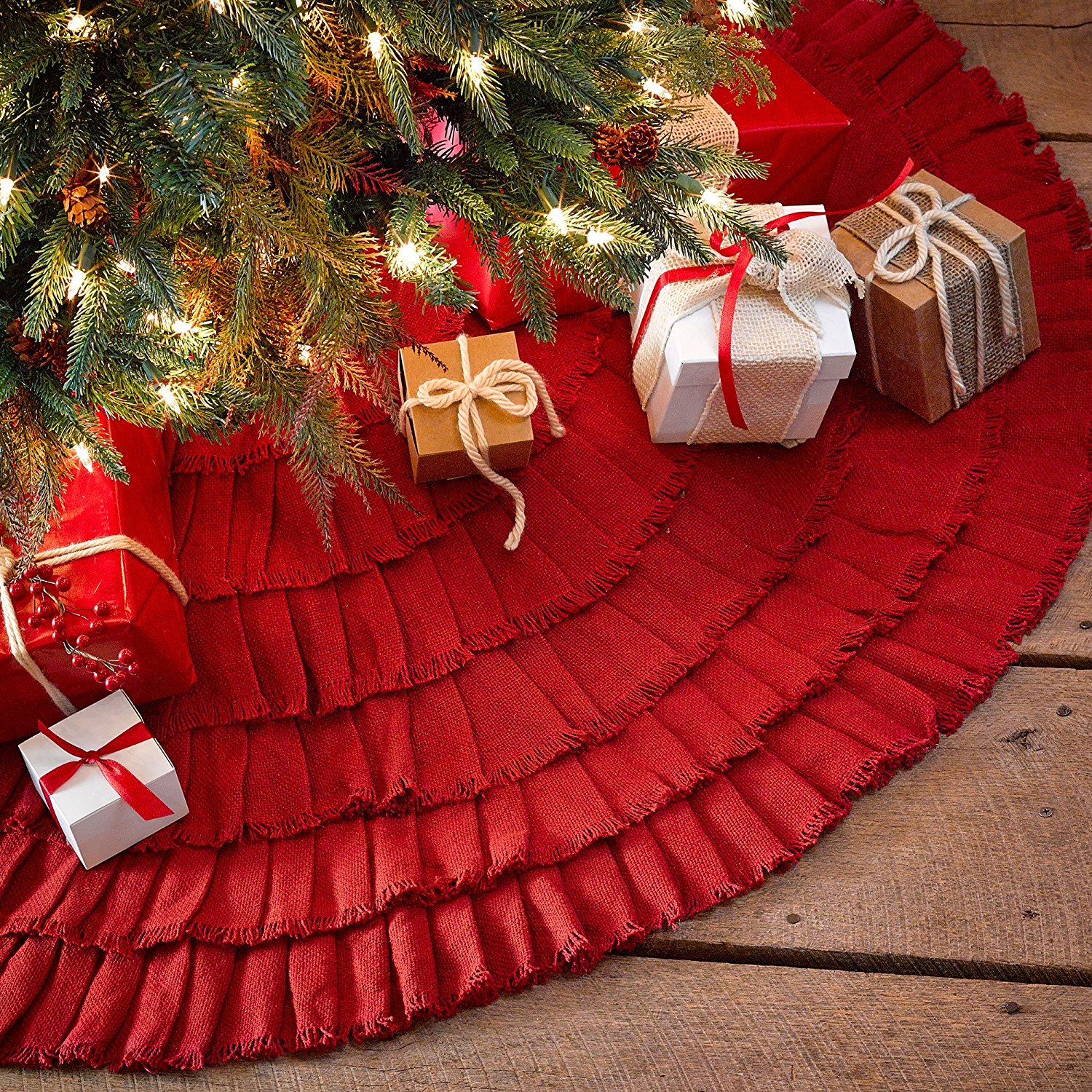 This simpler red version makes a perfect match with your red and gold decorated tree. And with presents on top, it just gets better.
Tree Stand
A nice reliable tree stand is one of the first things you'll need to get. The one you see up there is from Amazon.
Be sure to pick a tree stand that fits your tree and supports its weight.
Light Strings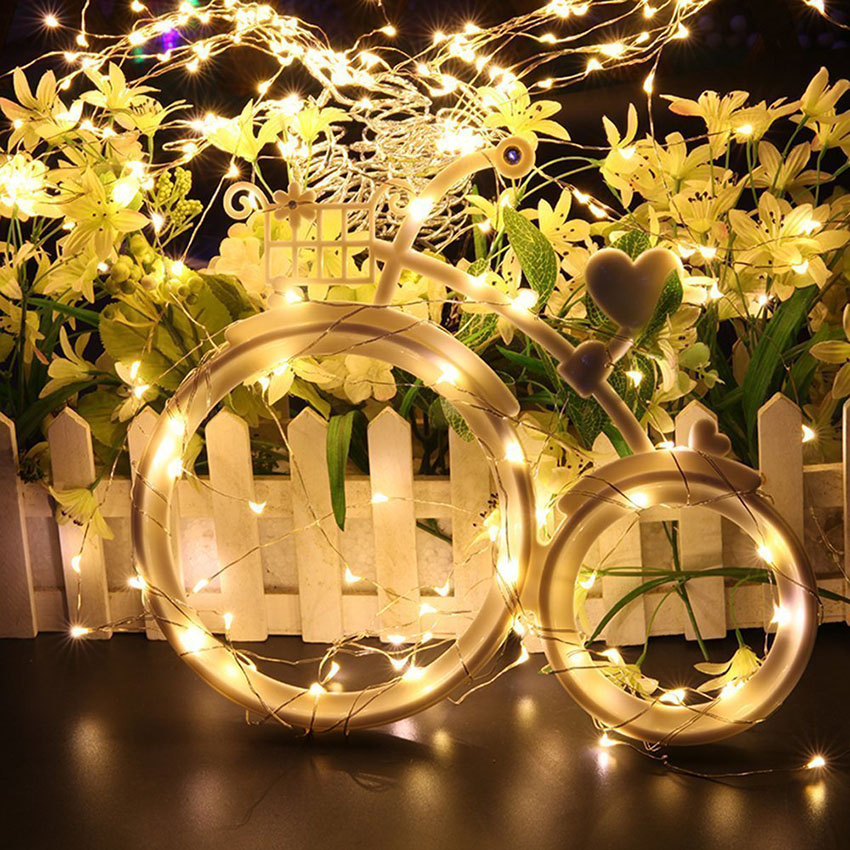 What would a Christmas tree be without light strings? In fact, you can use light strings to decorate the entire house, including outdoors! If you like the set up there, get it here!
When looking for light strings to decorate outdoors, be sure they are waterproof! You wouldn't want a rainy day to ruin Christmas decorating!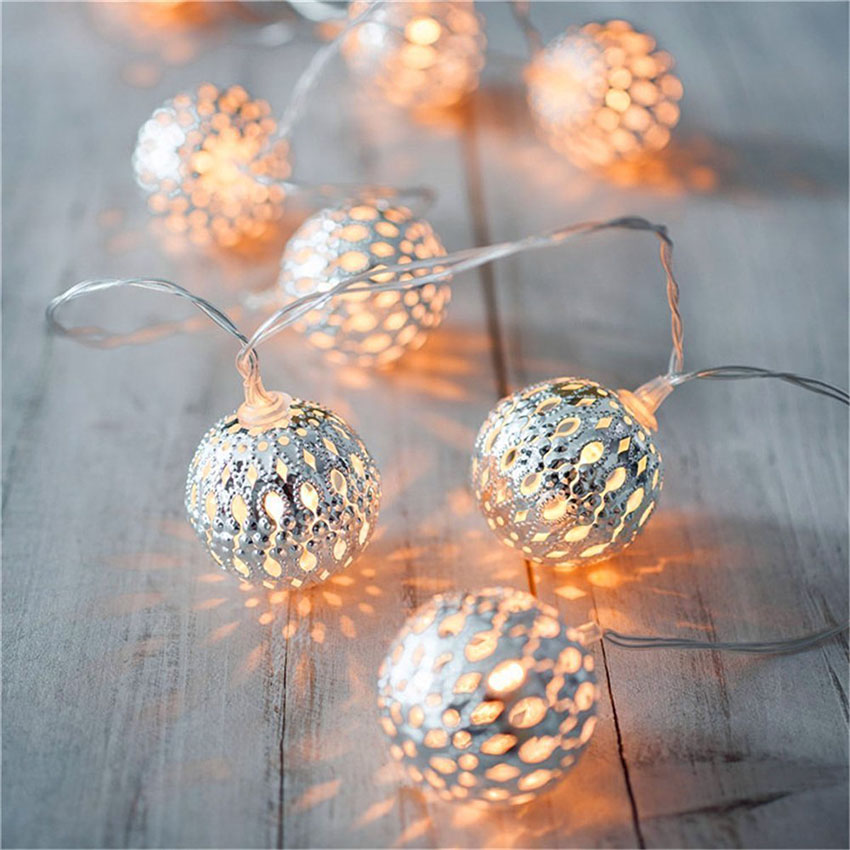 If you're looking for something a little different, these light strings need no introduction! You can put them on your Christmas tree or use it for indoor or outdoor decoration. Check them out!
Stocking Holders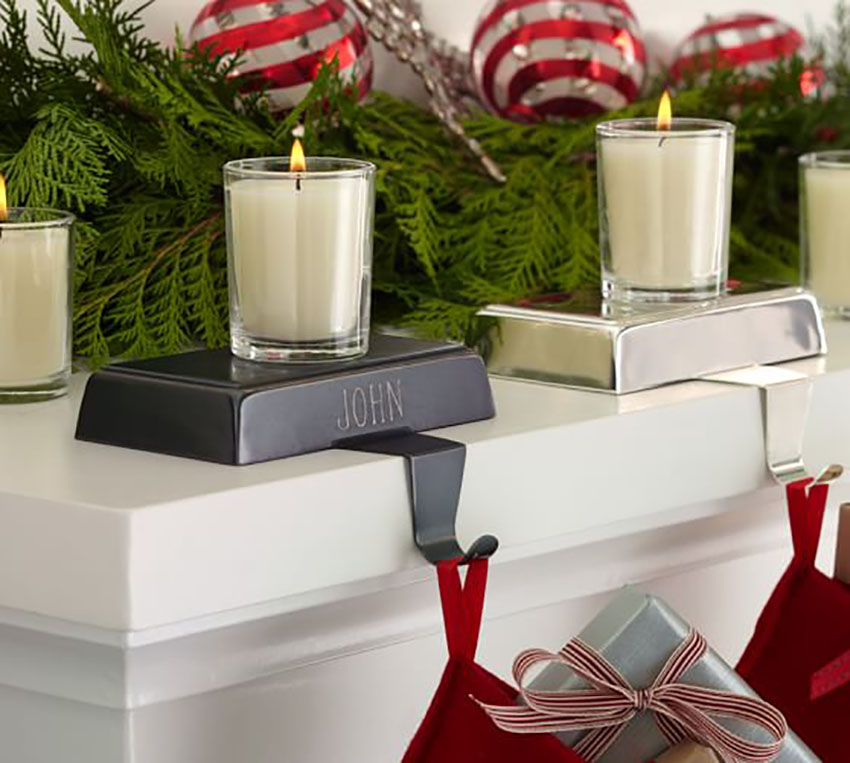 Christmas stocking are a great way to make Christmas day even more special. If you want to participate, it's important to have the perfect stocking holders and stockings. Those classy ones you see up there you'll find here.
There are barely any written records of how Christmas stockings came to be, but regardless, it remains a tradition 'till this day.
Poinsettias
Poinsettias are the face of Christmas - with their bright red and green leaves, there's no flower that will remind you more of Christmas time. Because of that, you can use it to make beautiful wreaths, for center table decoration, tree decoration, and much more!
Did you know Poinsettias are December's Birth Flower? Learn more about birth flowers here!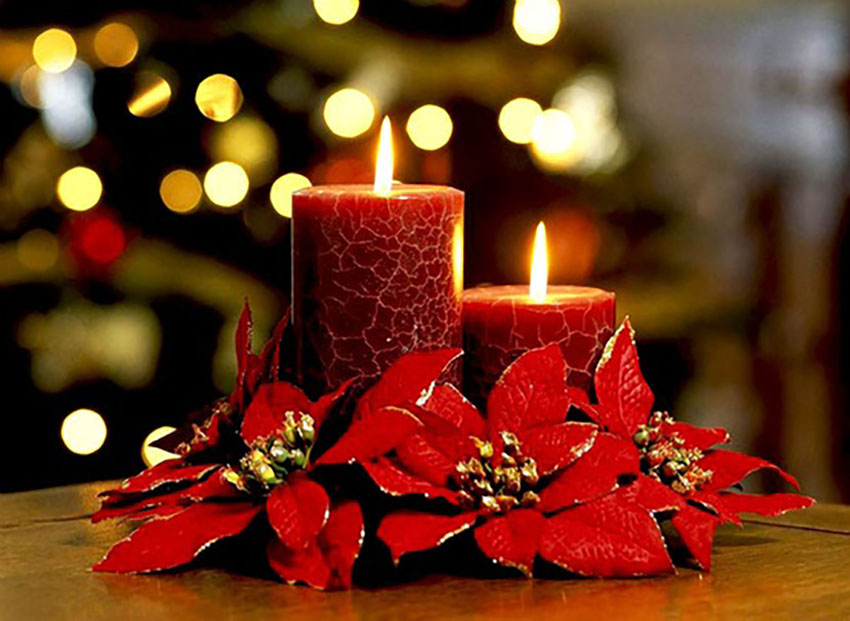 How about this for a fantastic center table decoration? A couple of candles and some Poinsettias (preferably fake ones in this case, to prevent any fire hazards), and voilá!
When decorating with candles, always make sure you leave it away from other easily flammable decoration, like tinsel, flowers, cloth or even the Christmas tree!
Wreath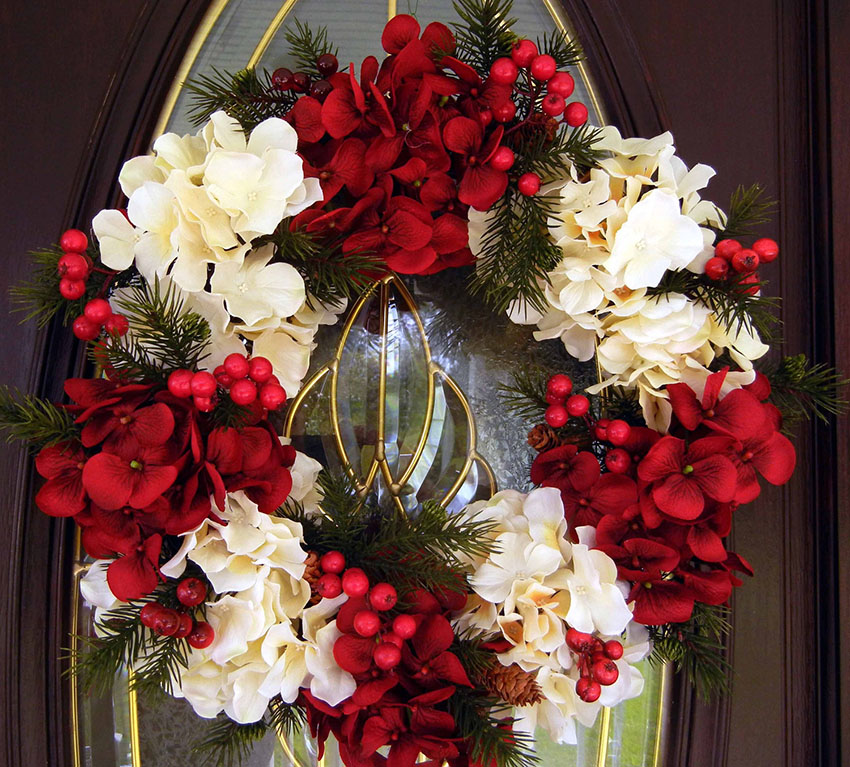 Wreaths are beautiful pieces of decoration to show off on your front door. It's usually the first sign your guests will have that you got Christmas spirit right, so make a good impression!
This wreath comes packed with lights and requires no cords! Check it out here!
---
How is your Christmas decorations going? Do you have any cool ideas you'd like to share? Let us know in the comments and follow us on Facebook for more Christmas articles!