For a baker, fall is a very exciting time. After suffering for months working in an extremely hot kitchen, we are pretty sure you will appreciate fall season's cooler temperatures, especially by October and November.
The stunning colors of nature and traditional fall flavors provide us with the perfect platform to start decorating and bringing out our creativity. Whether it's apple, pecan, cinnamon, maple, or pumpkin that you adore, this round-up of cupcakes inspired by the season is sure to please your palate. Whip up a couple of batches the next time you're craving for delicious treats!
Related: 8 Best Cocktails to Start the Fall Season
Pumpkin Cupcakes
You can never go wrong with pumpkin cupcakes from Gimme Some Oven. They're super popular during fall (and they're super delicious!).. These cupcakes are full of fall's flavors including nutmeg, ginger, and cinnamon. Top your cupcakes with a frosting of cinnamon cream cheese, and you're good to go!
Spiced Apple Cider and Cranberry Cupcakes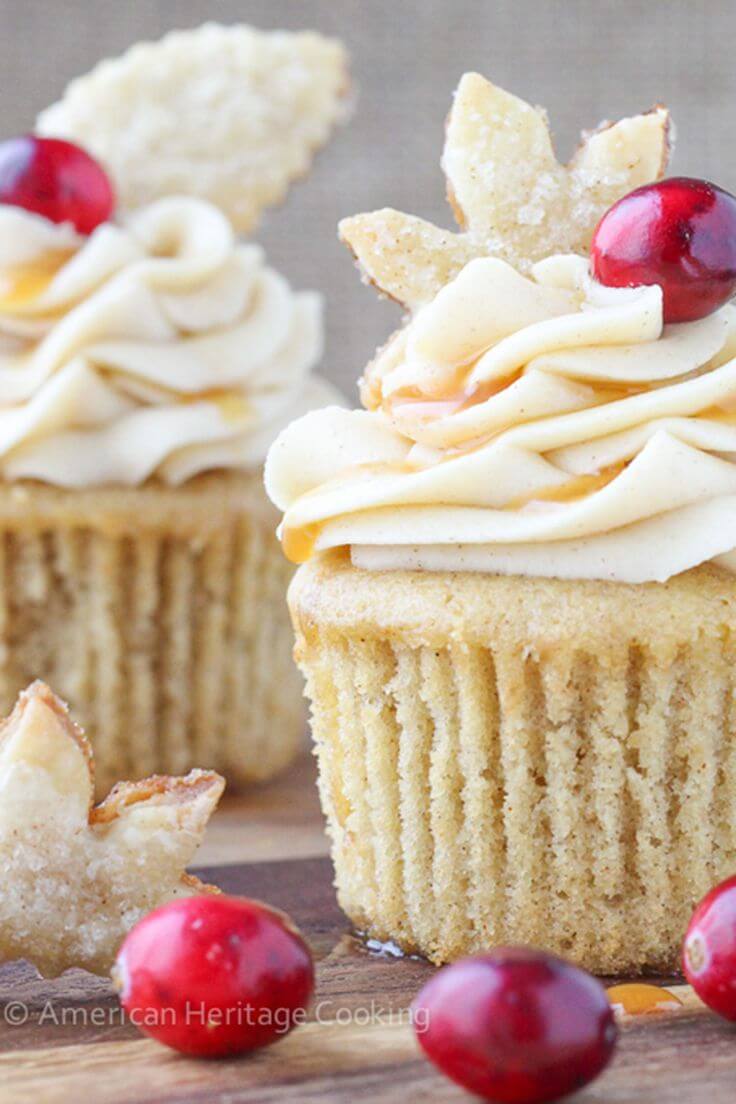 This cupcake is made with a cinnamon apple cider cake that's filled with a cranberry apple cider sauce. On top, it has a swirl of cinnamon cream cheese frosting. Do you know what will make it even better? Adorning it with apple cider syrup and cinnamon pie crust leaves! Get the full recipe at American Heritage Cooking.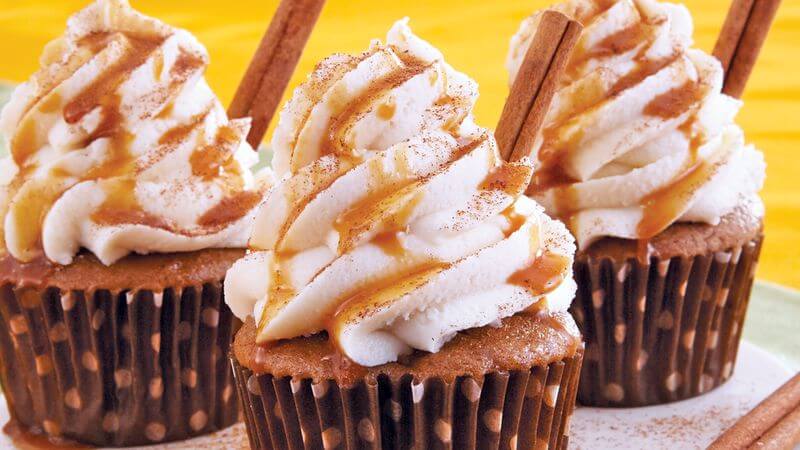 For this, you'll need spiced cupcakes that are filled with freshly picked apples. For the frosting, a thick swirl of caramel icing and a dash of caramel sauce will have smiling with every bite – yes, they're that delicious! You can get the full recipe at Betty Crocker and start making these fantastic cupcakes!
Related: 5 Autumn Apple Recipes You'll Fall in Love With
Pecan Pie Chocolate Bourbon Cupcakes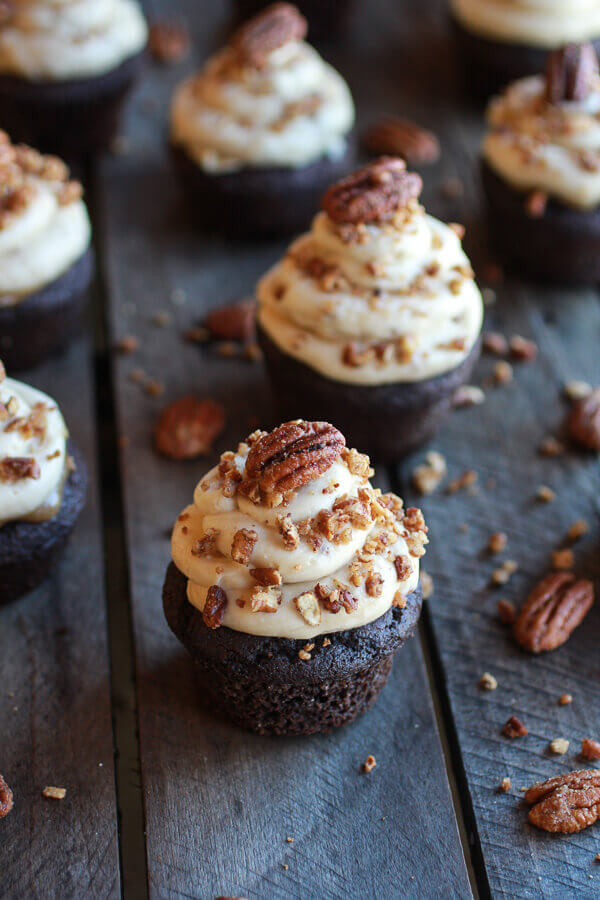 Are you having a get-together at your place and you want to impress your guests? We have the perfect dessert that's sure to hit the spot with every one of your friends and family: a chocolate bourbon cupcake stuffed with a pecan pie filling. Top it with butter pecan frosting as well as bourbon-glazed pecans. Everyone will be asking for seconds! And possibly thirds and fourths.
Everything Fall Cupcakes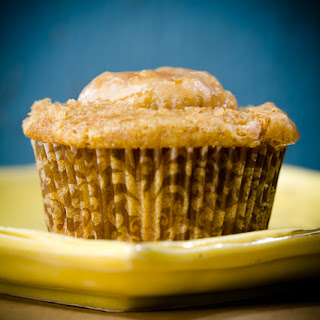 You simply can't pack more fall flavors in a single cupcake than this one! Everything Fall Cupcakes have all the flavors of fall:
Cranberry
Maple
Pumpkin
Cinnamon
And apples!
If you are craving for the flavors of the season, then we suggest you start gathering the ingredients and make these super delicious cupcakes!
Related: 5 of the Best Autumnal Equinox Seasonal Recipes
Cranberry Chai Cupcakes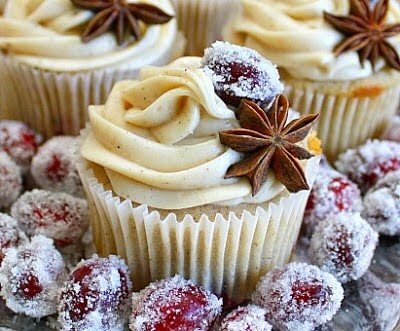 You may think that cranberry chai cupcakes make use of a pretty unusual combo of fall flavors. However, these cupcakes are perfect if you are looking for the treats that will spice up your dessert table or a bake sale. While this recipe may take a little more work than some of the others, it's totally worth it! Especially when you get to make your own delicious cupcakes totally from scratch! You'll end up learning how to make:
Homemade chai spice seasoning
Fantastic cupcakes
Chai cream cheese frosting
And even how to garnish each cupcake to look like a work of art!
Get the full recipe and directions at Apple a Day.
Pumpkin Spice Latte Cupcake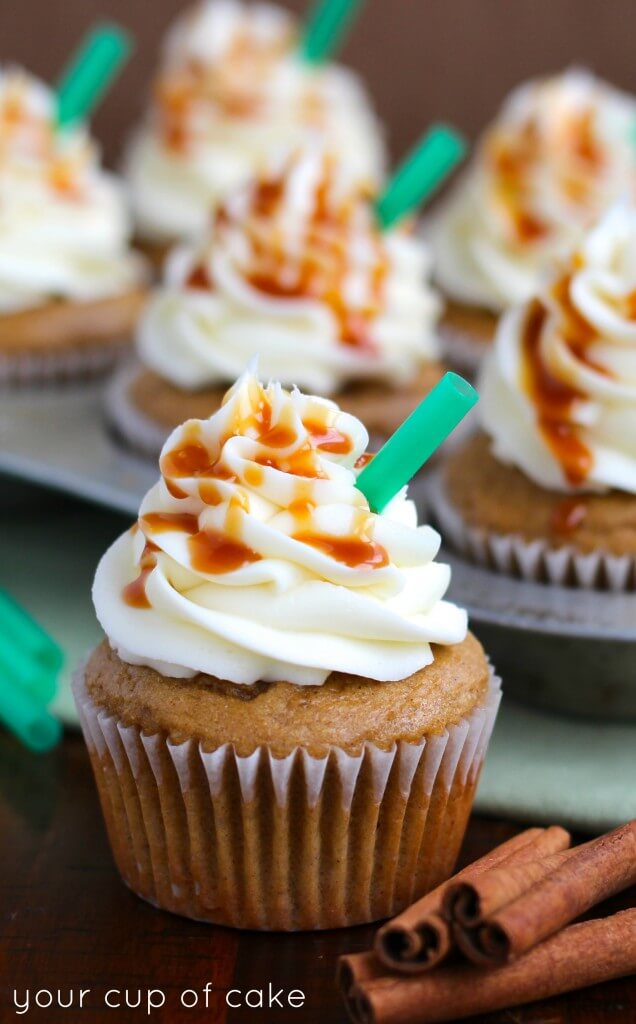 It's 2017. There's nothing in this country that is more 'fall' than a pumpkin spice latte! Convert your favorite drink of the season into an awesome cupcake that you can share with all your friends. Let them buy the latte for you and impress them with your baking skills. For the frosting, use cream cheese and have straws and caramel drizzles for decoration. Want to make this trendy cupcake? Get the recipe and directions at Your Cup of Cake.
Throw on your favorite sweater, put on your favorite wool socks, and then warm up your oven to start making the most delicious cupcakes! As the leaves start falling to the ground and the air gets cooler by the hour, we can finally get cozy inside our homes and do the things that we love the most: baking and making our tummies happy!
Related: Fast and Simple No-Bake Desserts
Is your mouth watering yet? Which of these cupcakes are you going to make? Let us know in the comments below!