You might not want to do any apple-picking or leaf-peeping, but there's something all of us can get excited about as soon as the weather begins to cool off: the best cocktails for autumn! The fall season is big on seasonal fruits like pumpkins and pears, warming baking spices such as nutmeg and cinnamon, and brown spirits.
To embrace the fall season, try and prepare the incredible fall cocktails that we have compiled for you below.
Vieux Carre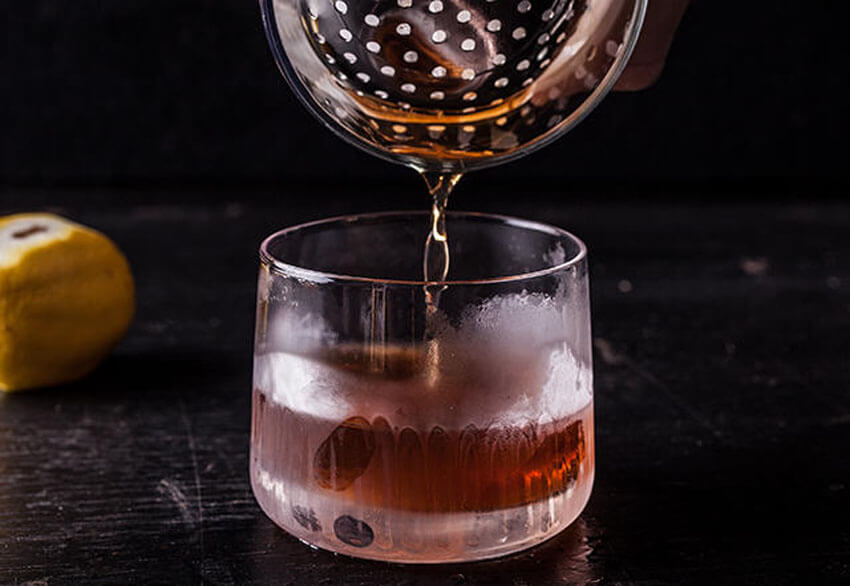 Everybody loves a Vieux Carre all year round. However, this spirit-forward cocktail is better during the fall season because in this season we are craving for something darker than a good ol' Sazerac. With a mix of sweet vermouth, rye, bitters, and Benedictine, you'll find Vieux Carre both comforting and crisp.
The Essentials:
Sweet Vermouth
Cognac
Rye
Apple Martini
This is not your mom's apple martini. Our very own version of this fruity cocktail requires the highest quality apple liqueur as well as the freshest apple juice. Do you want to take it to another level? You can do so by picking apples at an orchard. Then, make your own seasonal fruit juice at home.
The Essentials:
Apple Juice
Apple Liqueur
Vodka
Related: 5 Autumn Apple Recipes You'll Fall In Love With
Hot Toddy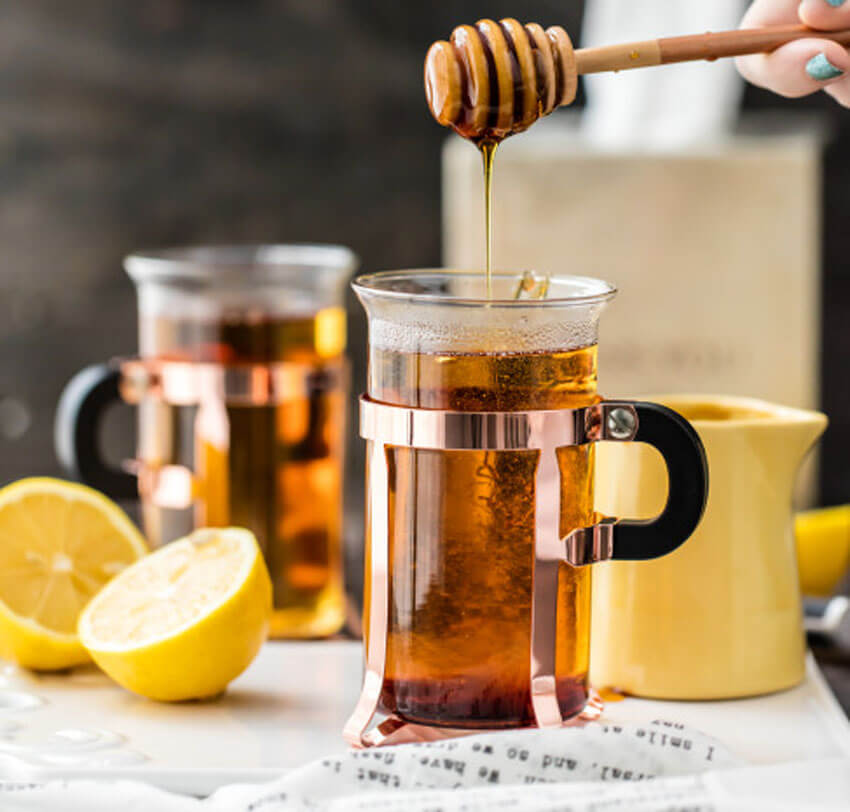 Some people swear that the cure for the flu season is nothing but a Hot Toddy, which is an elixir of cinnamon, honey, hot water, lemon, and whiskey. You can switch up whiskey with brandy, applejack, or rum. If you are not sniffling or sneezing, the soothing tipple that is the Hot Toddy will make an excellent nightcap to end the extra-chilly day you had.
The Essentials:
Rusty Nail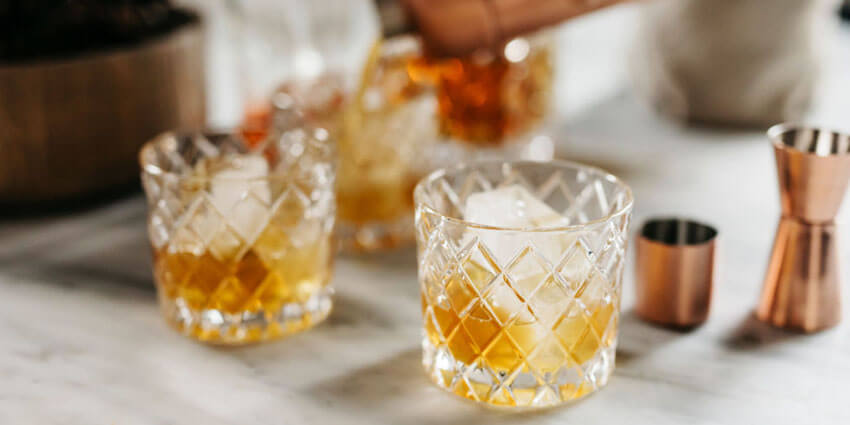 Fall is the perfect time for warming up with high-ABV and bold cocktails. Rusty Nail, a two-ingredient, cozy cocktail, is made simply by mixing honeyed Drambuie liqueur and smoky blended scotch. It's the cocktail that's equivalent to sitting right in front of a fireplace roaring with fire.
The Essentials:
Lemon Twist
Drambuie
Blended Scotch
Poison Dart
This cocktail is among the few tiki classics that don't use rum as the base. For the Poison Dart, mixing bittersweet Cynar and bourbon with tiki standbys such as allspice dram and orgeat is done instead. After a fun, tiki-tastic summer filled with Pina Coladas, Fog Cutters, and Zombies, you will need this drink that's spiced with cinnamon to help you transition from the exciting beach days to the lazy evenings where you'll cuddle under a blanket.
The Essentials:
Rum Flip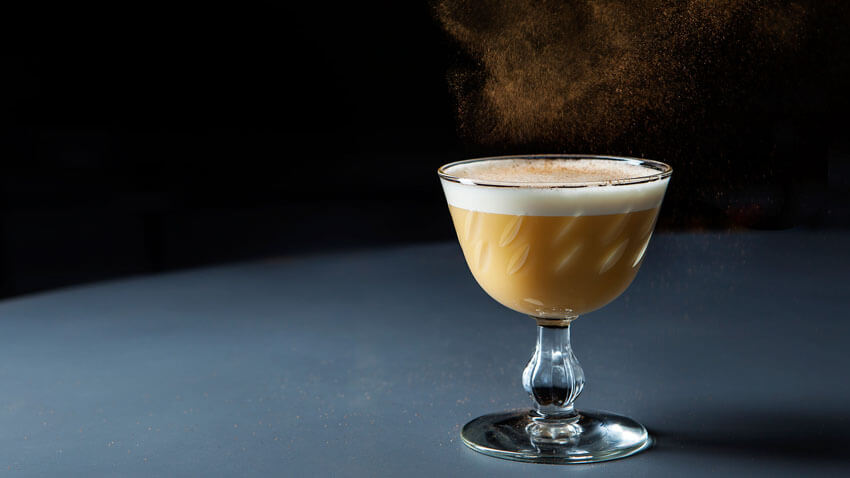 This creamy drink, Rum Flip, is an excellent warm up for the famous holiday Eggnog. It also makes an excellent drink to come with Thanksgiving pies. This Revolutionary-era favorite combines dark rum with one whole egg, freshly grated nutmeg, and demerara syrup. This cocktail is usually served cold but you can easily make yours warm.
The Essentials:
Demerara Syrup
Whole Egg
Dark Rum
Your Favorite Pumpkin Spice Latte...Spiked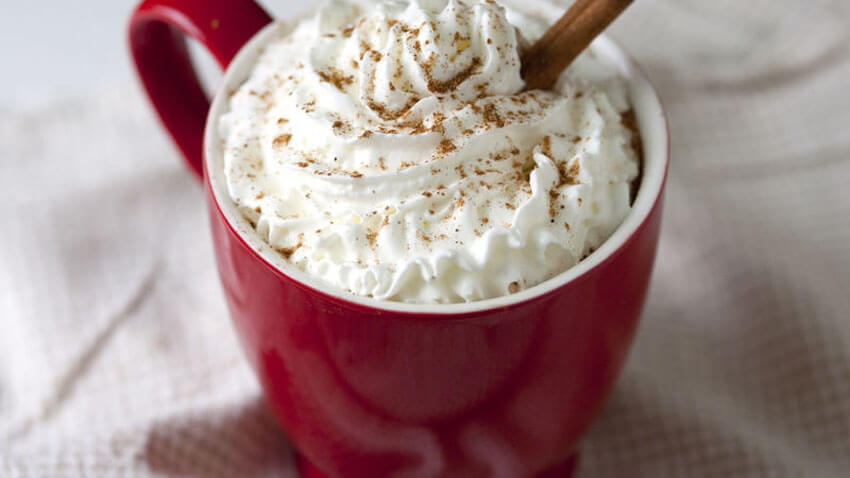 The pumpkin spice latte has been hailed as autumn's queen as it's a definitive fall beverage. Make the drink even better by spiking it. As for our signature spiked latte, we combined Baileys, fresh coffee, bourbon, and homemade simple syrup with pumpkin spice. The simple syrup that we used includes real pumpkin.
The Essentials:
Pumpkin Spice Syrup
Espresso (or coffee)
Bourbon
The Pork Chop Cocktail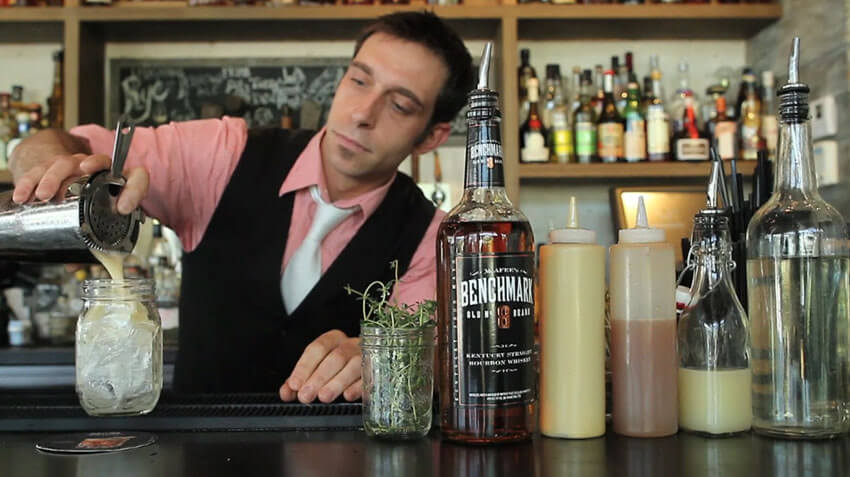 A thick, big, juicy pork chop is amazing on its own. As a matter of fact, we consider it as our favorite work of art. However, you pair it with an excellent cocktail and it becomes one heck of a masterpiece. For this, we've used ingredients that are used to flavor meat such as thyme, Dijon mustard, and apple cider. This bourbon-based drink is perfect to wash down a hunk of meat. Even so, the Pork Chop Cocktail is good all by itself.
The Essentials:
Dijon Mustard
Apple Cider
Bourbon
Related: 9 Incredible Bar Additions You Need in Your Basement