"An apple tree is just like a person. In order to thrive, it needs companionship that's similar to it in some ways, but quite different than others" -Jeffrey Stepakoff, The Orchard
There is perhaps no crop that displays autumn's arrival like the apple. As the days grow shorter and the nights grow colder, apple trees begin to bend under the weight of their delicious fruit. Some of us may pick our own, some of us may pick up a bag of apples still warm from the sun at our local roadside farm stand. Most of us probably get our apples from the supermarket, but that's immaterial. Wherever you get your autumn apples, the fact remains that they're the most delicious and versatile fruit of the season. We've assembled this list of the top ways to use apples in gourmet, unexpected, and classic recipes that you and your family are sure to love.
Gruyere And Apple Tarts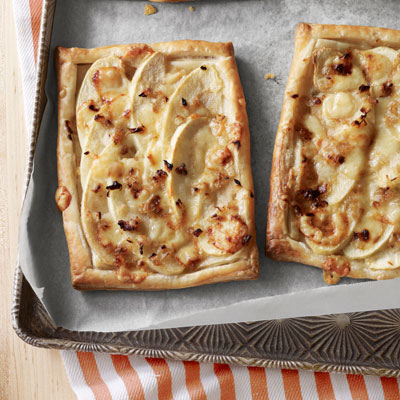 This first recipe has an understated elegance that is equally at home as an elegant dinner party appetizer or as part of the spread for a football gathering. Making great use of Gruyere cheese, this tart pairs the saltiness of the cheese with the brilliant crispy sweetness of the apple and presents it all on a vehicle of savory crust. No matter where you serve it, this gruyere apple tart is simply out of this world.
Apple Cheddar Waffle Panini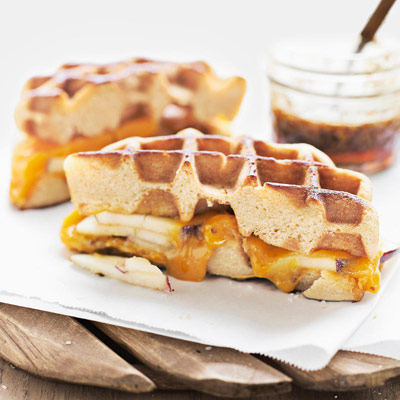 If ambrosia truly is the food of the gods, this must be the recipe for it. Apple and cheddar are a classic combination, and are actually a brilliant appetizer on their own. Adding a waffle to the mix and turning it into a panini makes this dish outrageously delectable, as well as delightfully whimsical and unexpected. This would be a great dish to serve for breakfast or brunch on a brisk fall morning.
Dixie Cinnamon Apples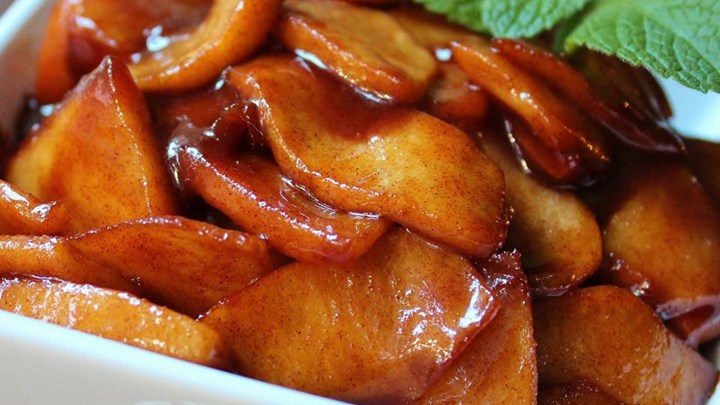 This is a classic Southern take on the humble apple, and it's anything but humble. These caramelized apples are an amazing accompaniment to roast pork or chicken, or as a side for a breakfast of pancakes and bacon. These caramelized bites of fall are also great when made in advance and stirred into plain yogurt for a light and fast breakfast.
Maple-Apple Upside Down Cake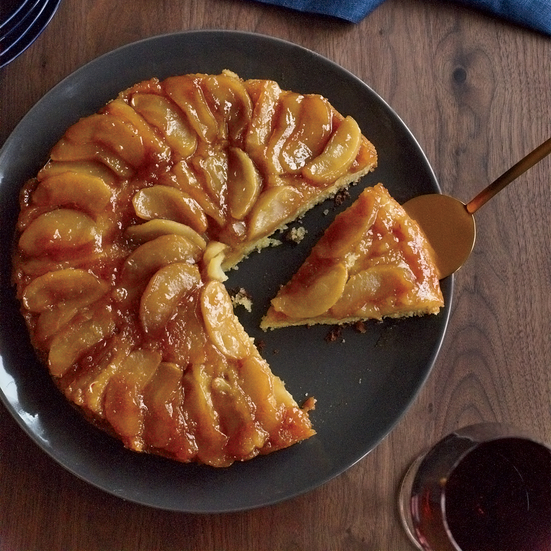 Upside down cake is a classic American dessert, and even in it's basic form it's awesome. When you add fresh, seasonal apples an authentic New England maple syrup, you elevate it from awesome to divine. This cake is without doubt one of our favorites, and it makes a great breakfast when accompanied by a cup of good hot coffee. Pro tip: Maple syrup is also amazing in coffee.
Iron Skillet Apple Pie
Apple pie is the classic American apple dish, and rightly so. It's been made since the Colonial days, and nearly every immigrant culture has put their spin on it to make a uniquely American dessert. Because of the rustic feel provided by the cast iron skillet, I'm calling this the most authentically American apple pie of them all.