Are you trying to figure out what to put in your basement? Have a basement bar installed. Having a bar in your basement provides a safe, quiet, and personalized way to spend time with your friends and family and a place to relax after a hard day of work. Get inspired with these nine incredible basement bars.
Traditional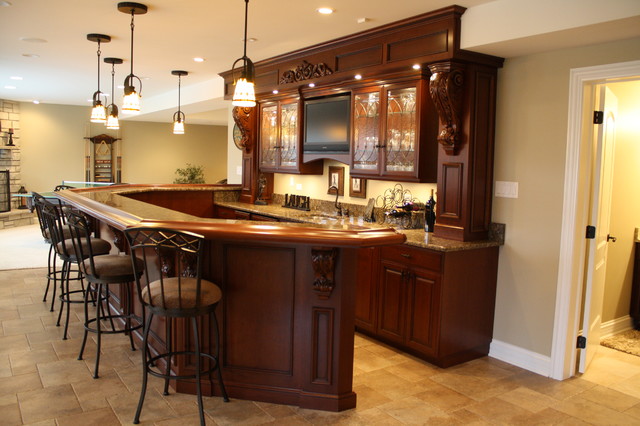 This traditional basement bar is built with cherry wood, topped with granite countertops at the back of the bar, and elegant corbels. The perfect bar if you're going for the traditional pub-like bar in your basement.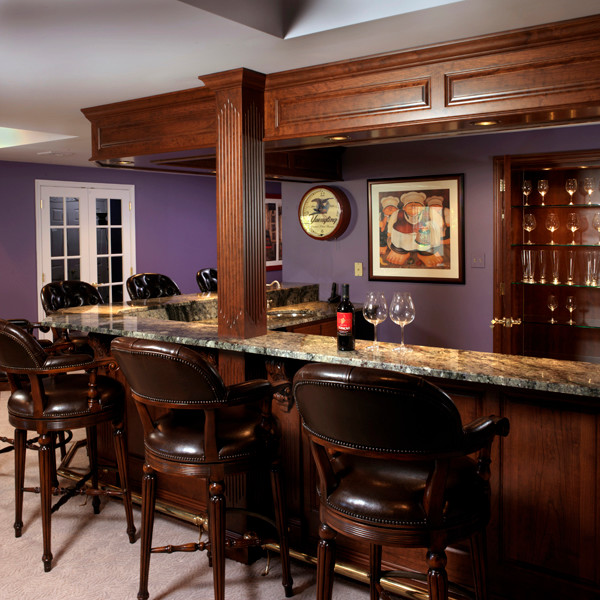 Complete with a footrest, this elegant and simple bar uses a stunning dark wood with a traditional granite countertop to bring an air of traditional elegance to your finished basement.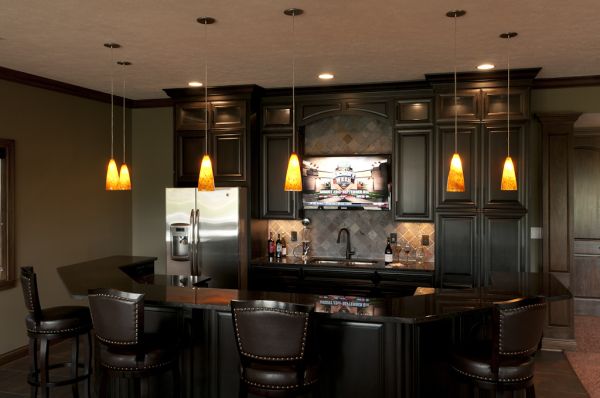 If you want a dark bar, this is the perfect bar for you. With its black wood and dim lighting, this basement bar will make you relax instantly. It even has a fridge where you can keep some water or snacks so you can stay in your basement until you're completely relaxed.
Modern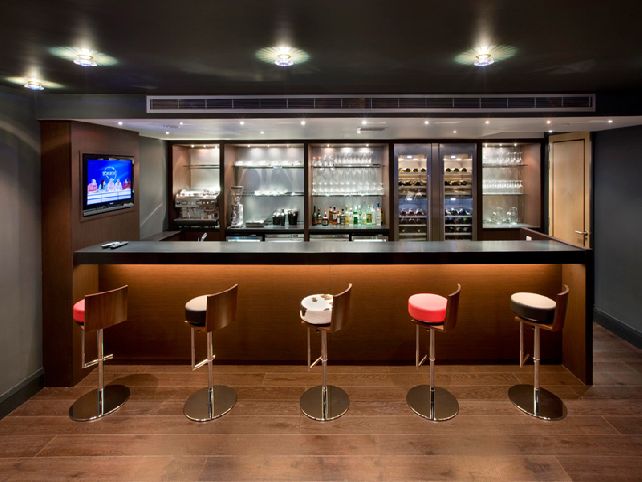 For a simple, streamlined modern bar, this is a great source of inspiration. With clean lines, open shelving, and lightly frosted glass, this bar is a great addition to any modern basement.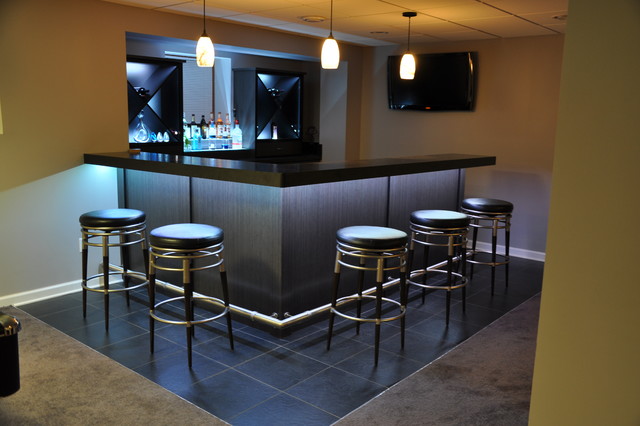 This modern bar boasts under-the-counter lighting along with lighting under the bottles and a flat-screen TV. With its foot rest and sleek, modern design, you'll love relaxing in your basement at this bar.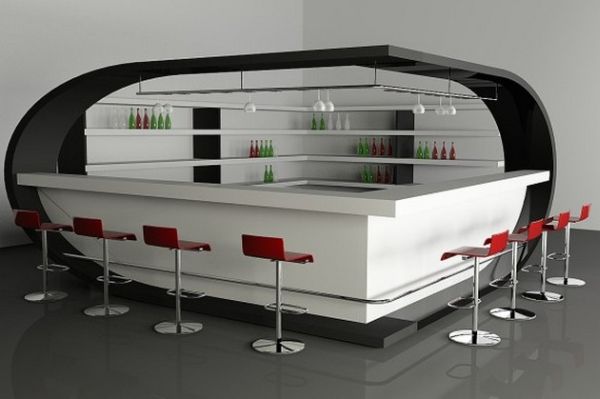 For a truly unique and modern basement bar, take your inspiration from this one. Its futuristic design will make you feel like you're kicking back and enjoying a cold one in a spaceship.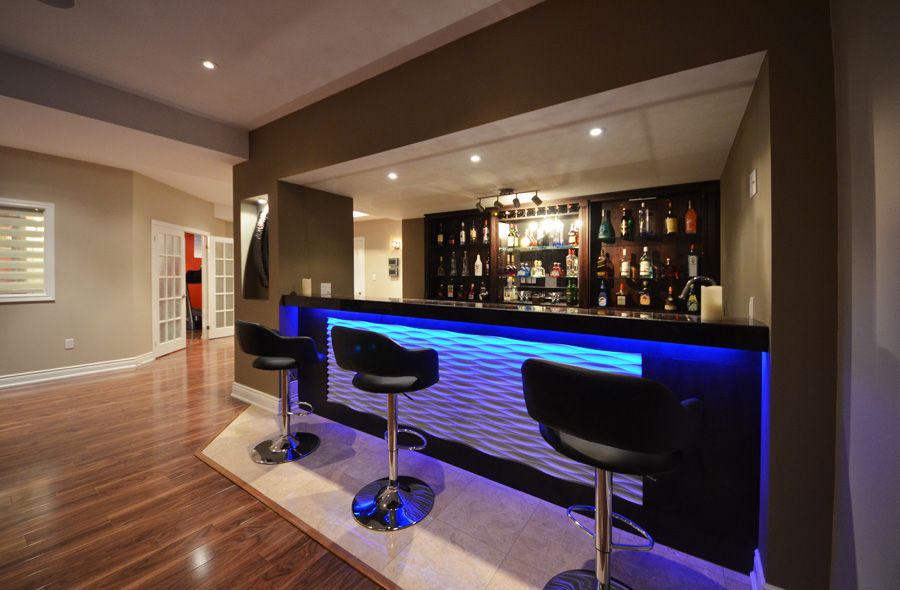 This modern basement bar is a work of art by itself. Use LED lighting on the front of the bar to create a futuristic atmosphere and recessed lighting in the ceiling to add some mood lighting. The black, sleek bar stools bring another level of modern design to this basement bar.
Sports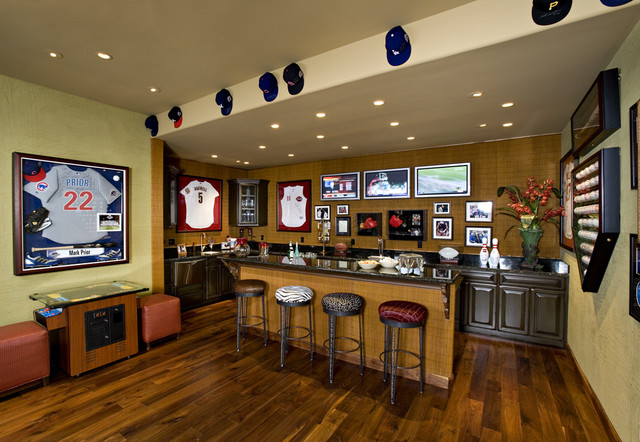 Show off your favorite sports memorabilia by displaying it proudly in your basement sports bar. Hang up hats from your favorite teams along the ceiling or an exposed rafter and your signed jerseys on the walls. Make sure you install a big-screen TV (or a few of them) to watch the games.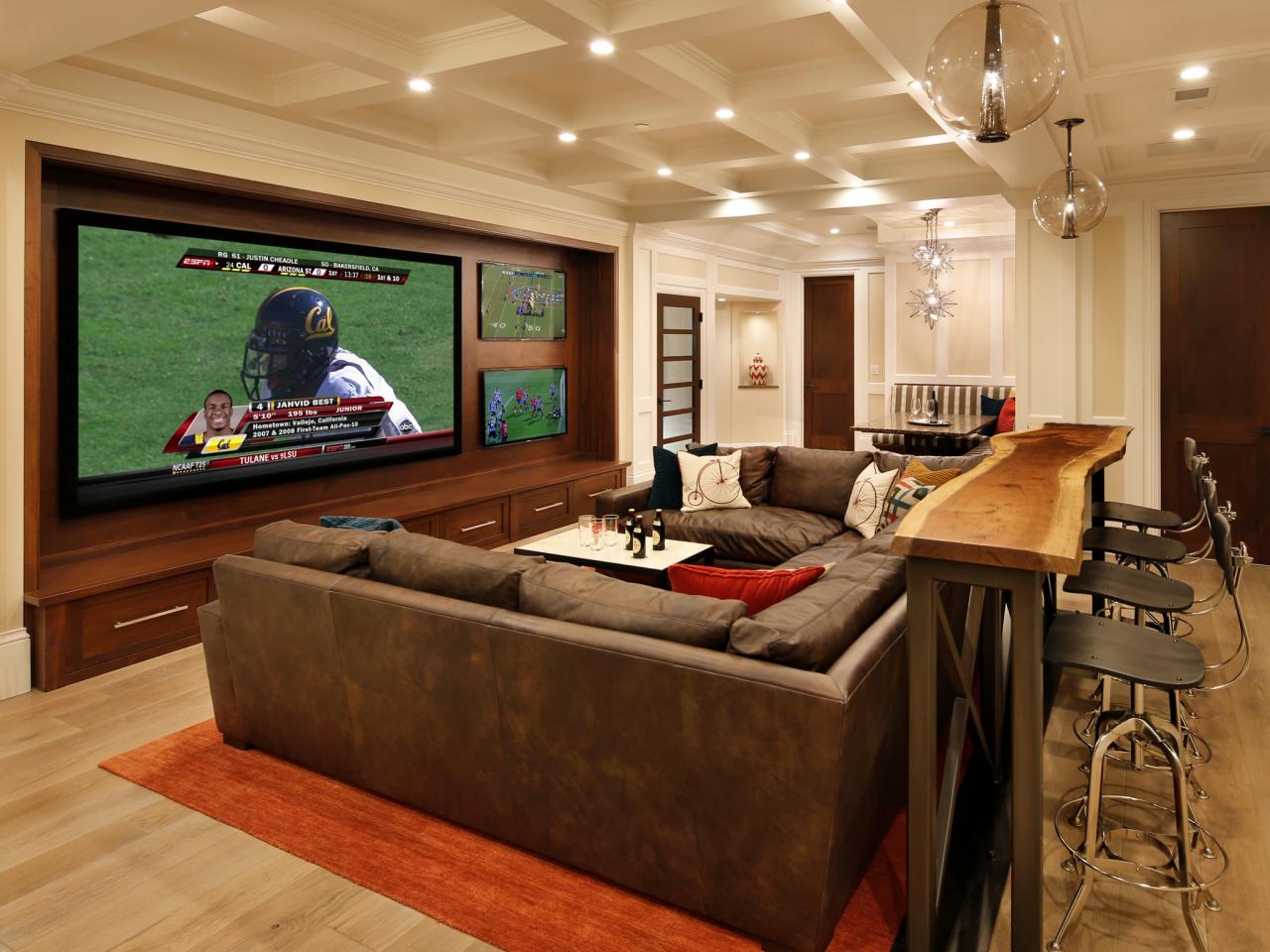 Who says bar stools have to face the bottles? Make a separate bar area in your basement behind your sofa so you and your friends can still feel like you're watching the game at a bar by sitting on bar stools and setting your drinks down on a recycled wood countertop.