Valentine's Day is that time of the year where we get the chance to appreciate the people we love. The kind of romance that engulfs the air during this special day is hard to explain.
But it's always a good feeling and as such, you may want to go out of your way to make this experience as memorable as possible for your partner. Well, one easy way to do that would be to get him or her the perfect gift.
While it's easy to go into a store and buy the most expensive gift available, sometimes all it takes to melt the heart of a loved one is a simple home crafted gift.
Here are some Valentine's Day gift ideas that you can consider for this holiday or any day of the year!
Necklace Made from Candy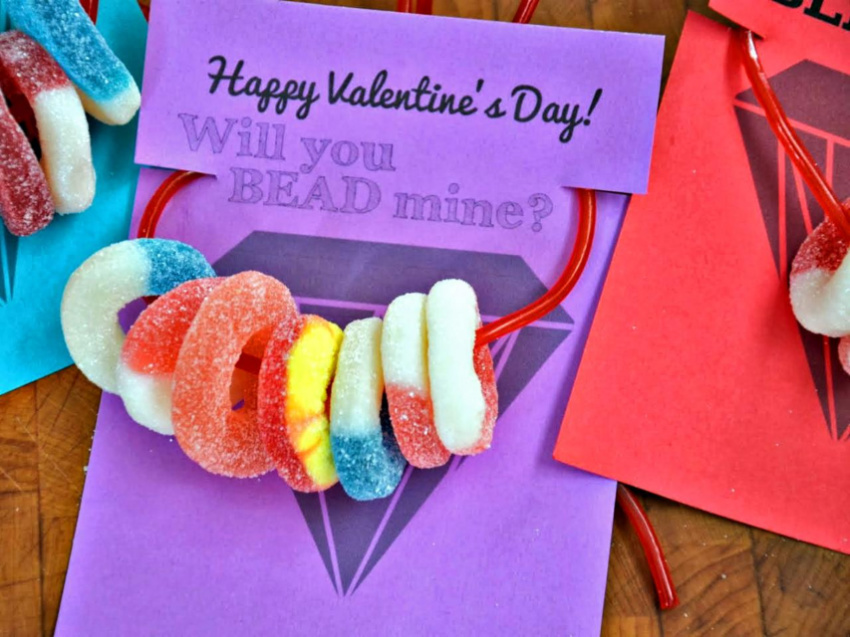 This simple and edible necklace idea would be the perfect project to undertake with the kids. All you need is some strawberry licorice laces and some sweet gummy ring candies.
Just place the candies along the laces and give the arrangement to your loved one. It's something that will make anyone smile but even if they don't, the sweet candy will surely do.
Heart-Shaped Pillow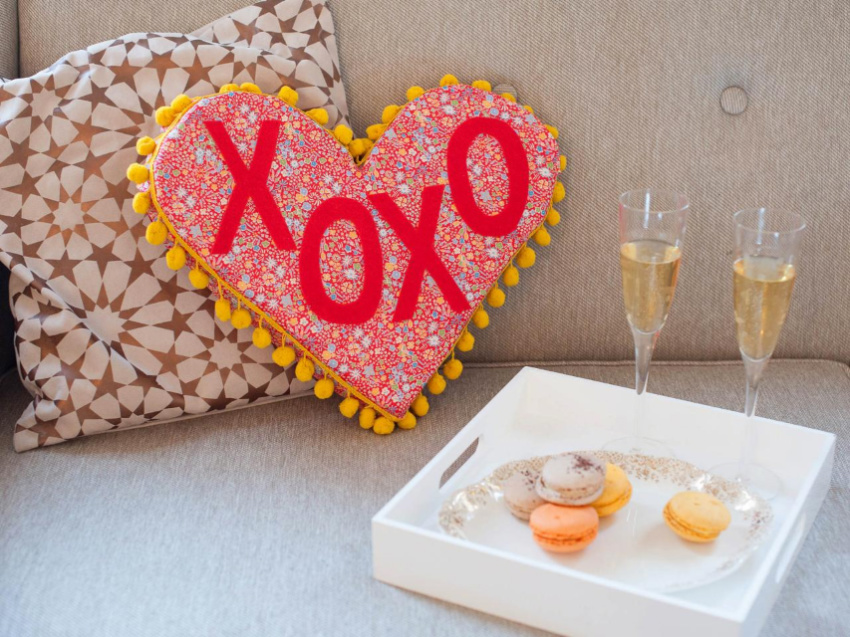 The heart is, of course, the symbol of love and you can surprise your loved one this Valentine's Day with a hand-crafted love pillow in the morning.
Make sure it has some red finishing to symbolize love. You can also write a simple message on the pillow just to make the gift more meaningful!
Sequin Covered Cupid's Arrow Wreath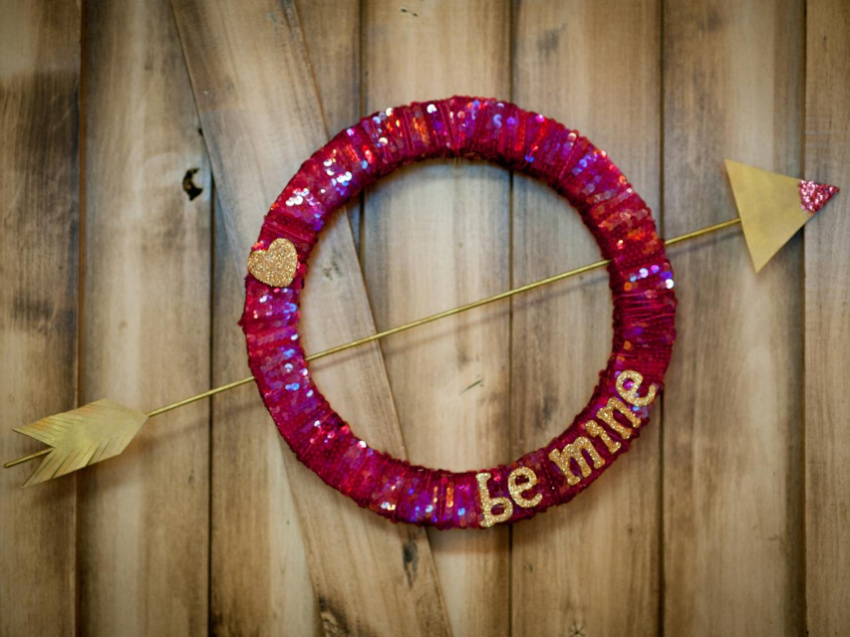 This sequin-covered wreath is the perfect way to say I love you. To make this gift, you will need a few materials, such as:
a Styrofoam wreath

sequin trim

inch wooden dowel

cardstock
Make some holes on the wreath where the arrow will be placed. Cover it with sequin and place the arrow through. The gift is perfect for both men and women and it will melt your partner's heart!
Heart-Shaped Wreath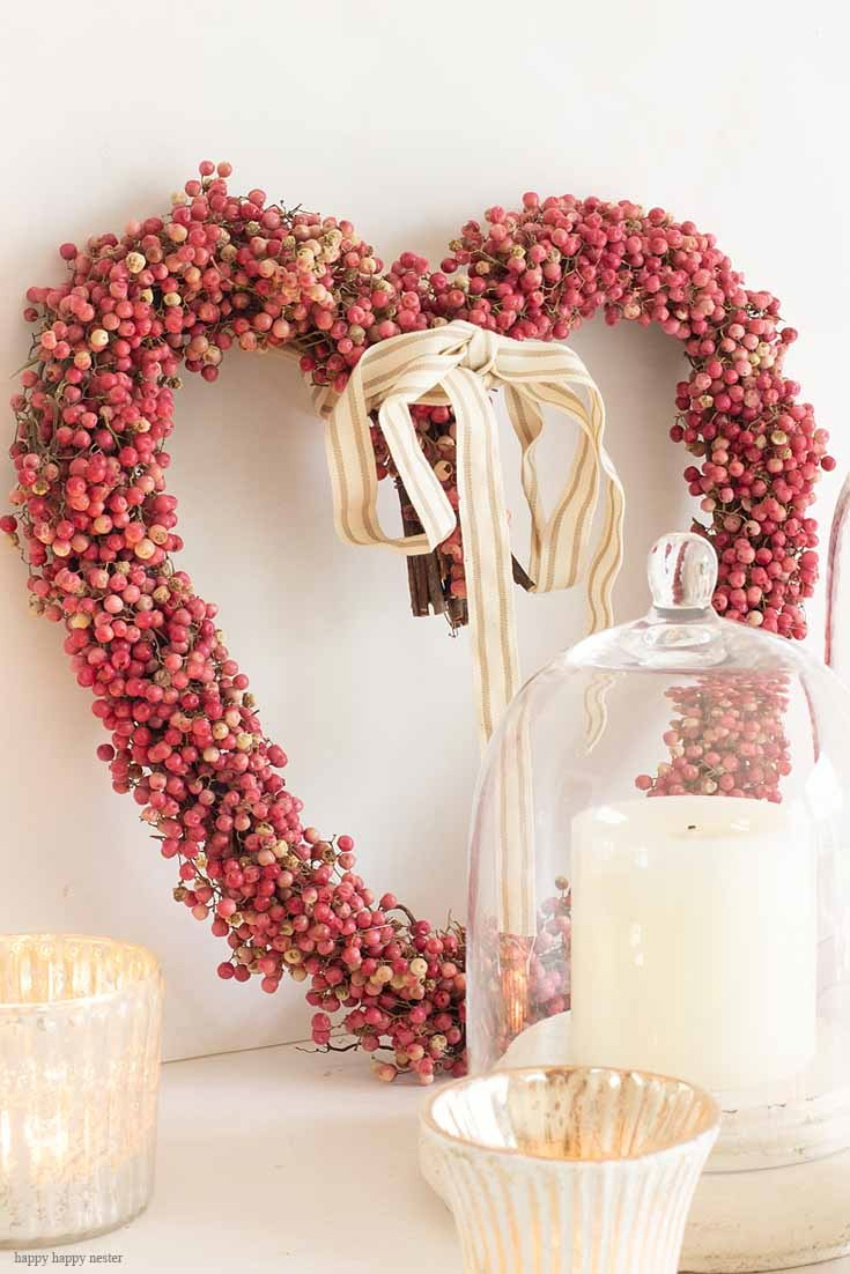 Wreaths aren't usually used for Valentine's Day but if you can customize them, they can go a long way in touching the hearts of your loved ones.
This simple heart-shaped wreath, in particular, should work. The wreath is covered with pink peppercorn berries all over and a ribbon is placed right in the middle to finish the design. It's perfect for a heartwarming Valentine.
Pretty Paper Flowers
If you don't have money to buy a bouquet of fresh roses, no need to stress about it. You can still bring joy and happiness in the face of your loved ones with simple paper flowers.
They are easy to make and you can use normal household items like paper, glue, and scissors to get the job done. You may also want to pick out a combination of different colors to make the gift stand out.
Simple Throw Pillows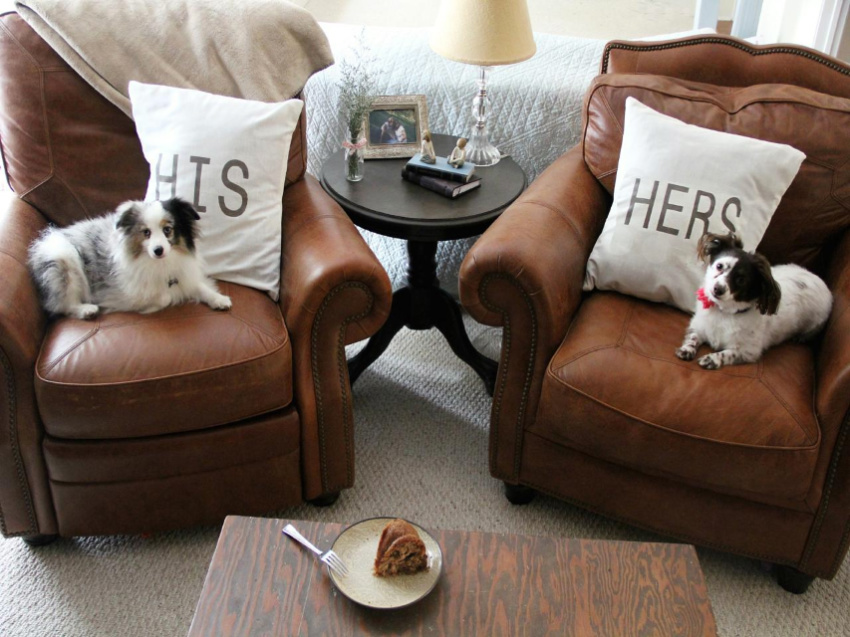 You can also charm your Valentine this year with simple throw pillows, each with special messages for her or for him. It doesn't even have to be something complicated.
A heart sign or the word "XoXo" should do the trick. Simple gifts always have a way of warming the hearts of people and they don't get simpler than this.
Personalized Cupcake Toppers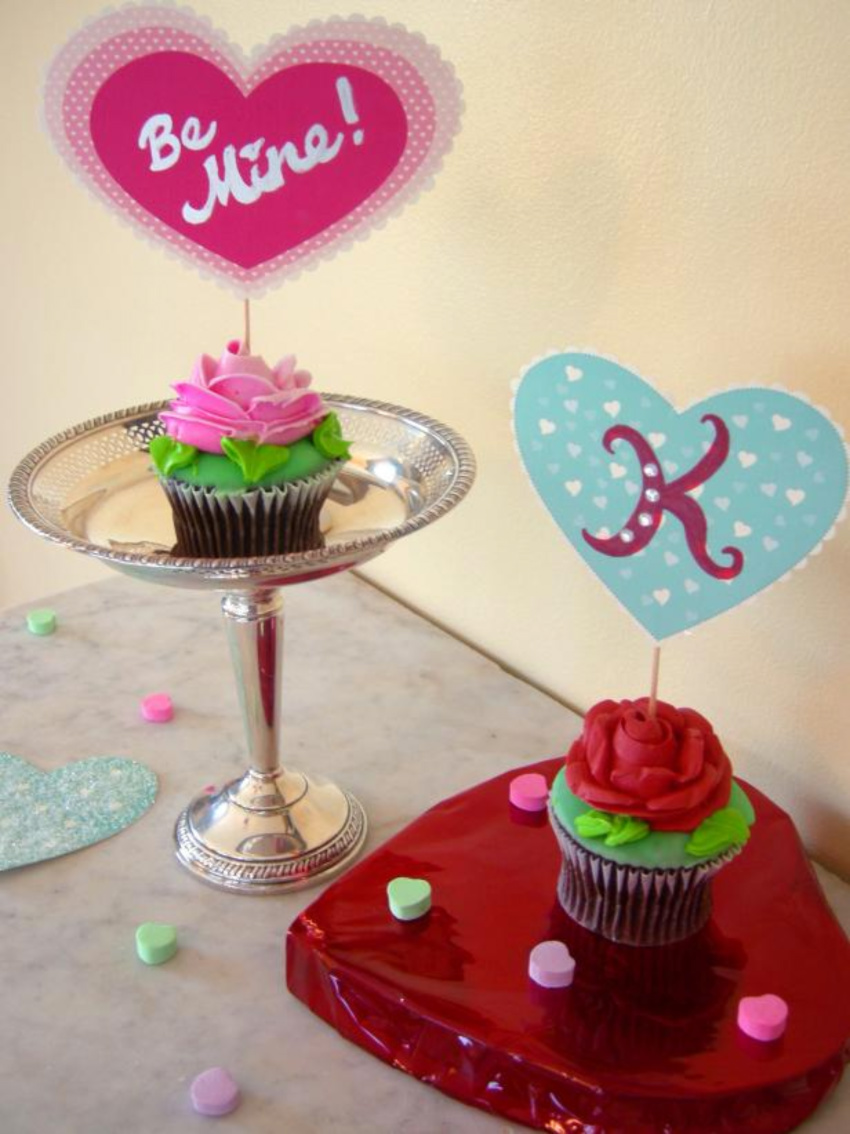 We all love the sweetness of cupcakes but you can make that experience even more magical by adding simple personalized cupcake toppers to the entire arrangement.
The toppers can be customized with a wide variety of messages too. Make sure you are using different colors as well just to give these gifts that unique and appealing touch!
Valentine's Day is considered the day of love. There are many things you can do to make this day worthwhile for your loved ones, and it all starts with a simple gift.
Want to make the romantic dinner even cozier? Open up the fireplace and make it even more special!