Can there be a Valentine's Day without gifts? Well, your answer is the same as ours: no. There is a lot we look forward to during Valentine's Day. Most people though just want to be appreciated. They want to be reminded just how special they are and there is nothing that does that better than a simple Valentine's gift. Well, it's the season of love and instead of buying the most expensive gift you can get, how about you make a few simple and delightful gifts using ordinary items? Many people will appreciate more something that comes from your hands instead of something that comes right from the shelves. But don't worry, we've got your back.
Here are a few DIY Valentine's gifts that will definitely keep the emblem of love alive for you.
"All you need is love. But a little chocolate now and then doesn't hurt." – Charles M. Schulz
Chalkboard Heart Frames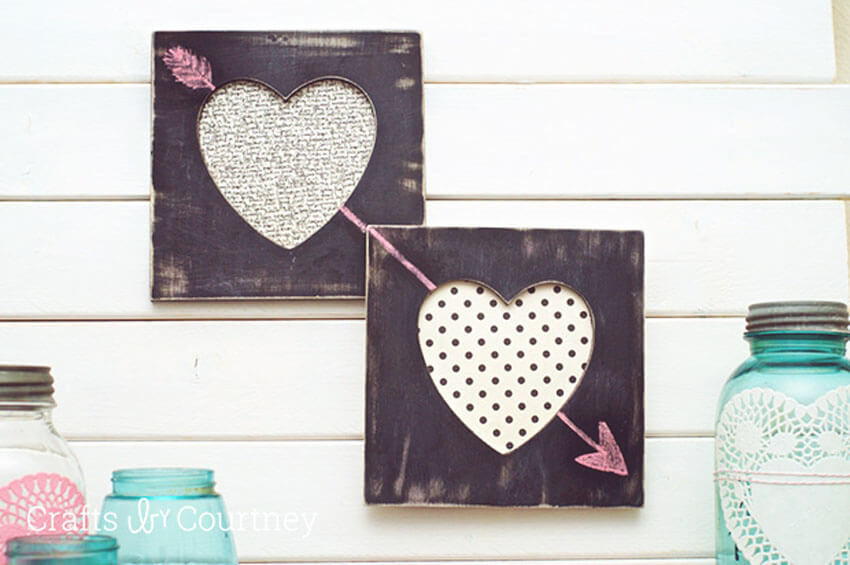 Making simple chalkboard heart frames and handing them over to your love this Valentine's Day will be perhaps the most romantic thing that you can do. These frames are one of those simple gift ideas that really have a way with the heart and anyone who gets them will really appreciate the gesture. It's a simple gift that is very easy to make and it's so romantic. Get the full tutorial at Crafts by Courtney.
Related Article: Healthy and Crafty Valentine's Day Treats That Say "I Love You"
Love Rocks
If it's simplicity you are looking for, you can't go wrong with this idea. It's literally a gift made out of rocks. All you need is to collect a few rocks and paint them red. If you want, you can write a small message on each rock and let your better half see it. Collect rocks of different shapes and different sizes too. This is a gift that will cost you nothing yet the value it will have, especially in this important romantic day, will be huge. Want some inspiration and helpful tips? See how Grow Creative did it!
Sweetheart Vase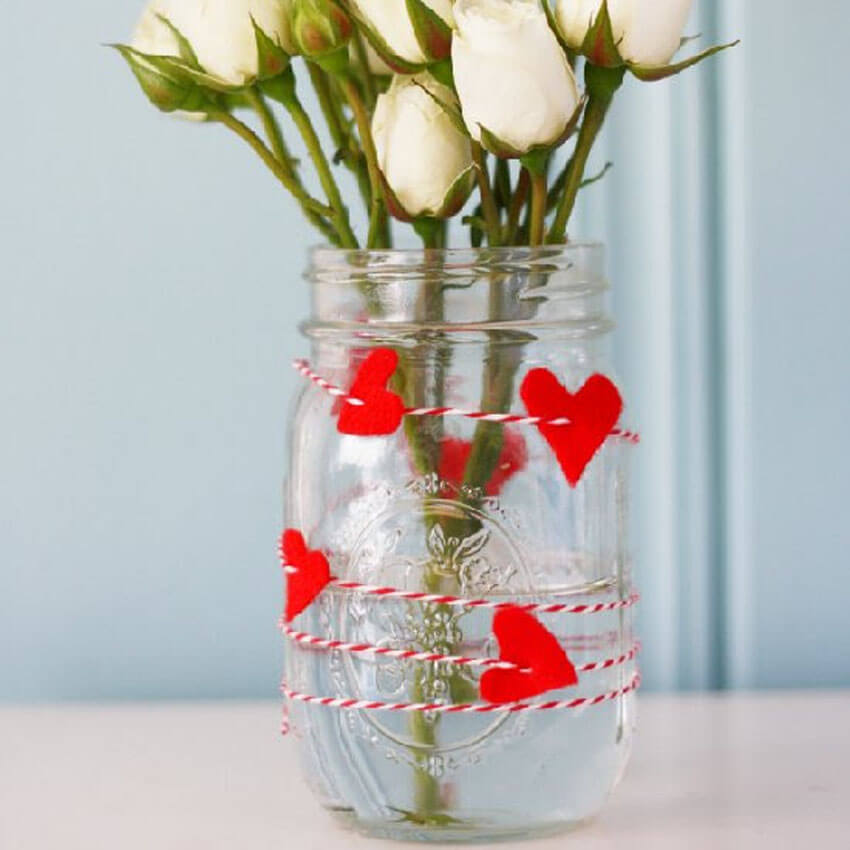 Giving flowers is such a common thing on Valentine's Day and 9 out of 10 women will wait for red roses during this romantic day. There is nothing wrong with flowers. If anything, they are going to really get everything going. But instead of sending the bouquet like everyone else, consider this sweetheart DIY jar as a vase. It's a Mason jar decorated with bakers twine and some beautiful red hearts around it. The vase is topped with red or white roses and it's absolutely amazing.
Wooden Coasters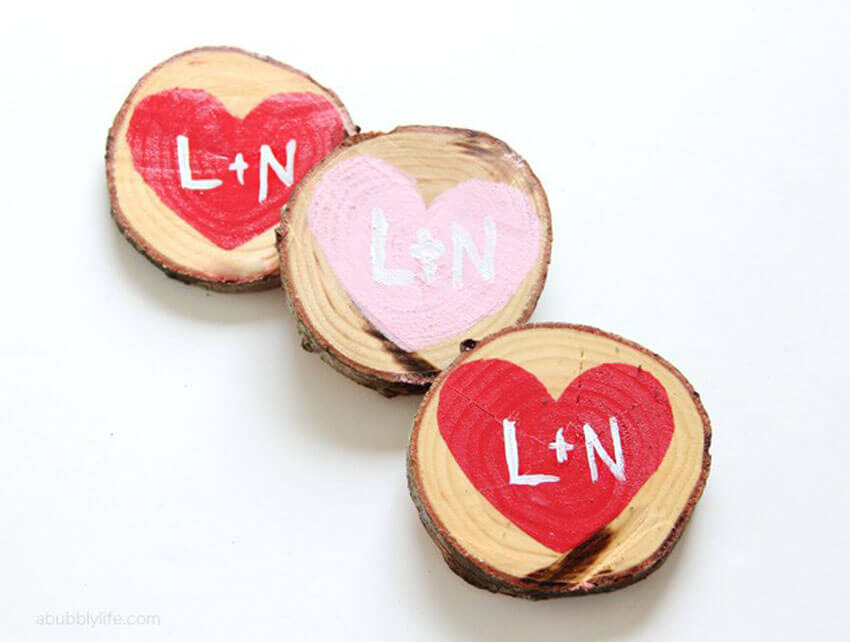 You can also make simple wooden coasters with a special love message or the initials of your loved one painted on one side. There is nothing easier in this list than this. You can get the full tutorial at A Bubbly Life, but here's what you'll need:
A wood log (or pre-cut wood slices)
A miter saw (if you're cutting your own log)
Sandpaper
Polyurethane clear gloss
A heart stencil (or you can freehand your heart shape
Paint (in two colors - one for the initials and one for the heart)
A paintbrush
You can use any shape for the coasters, but round would be ideal for Valentine's Day. A special heart at the center of it in red with white initials of your partner's name or some special message this Valentine's Day will do.
Related Article: 6 Adorable Things Every Panda Lover Needs in Their Home
Romantic Libations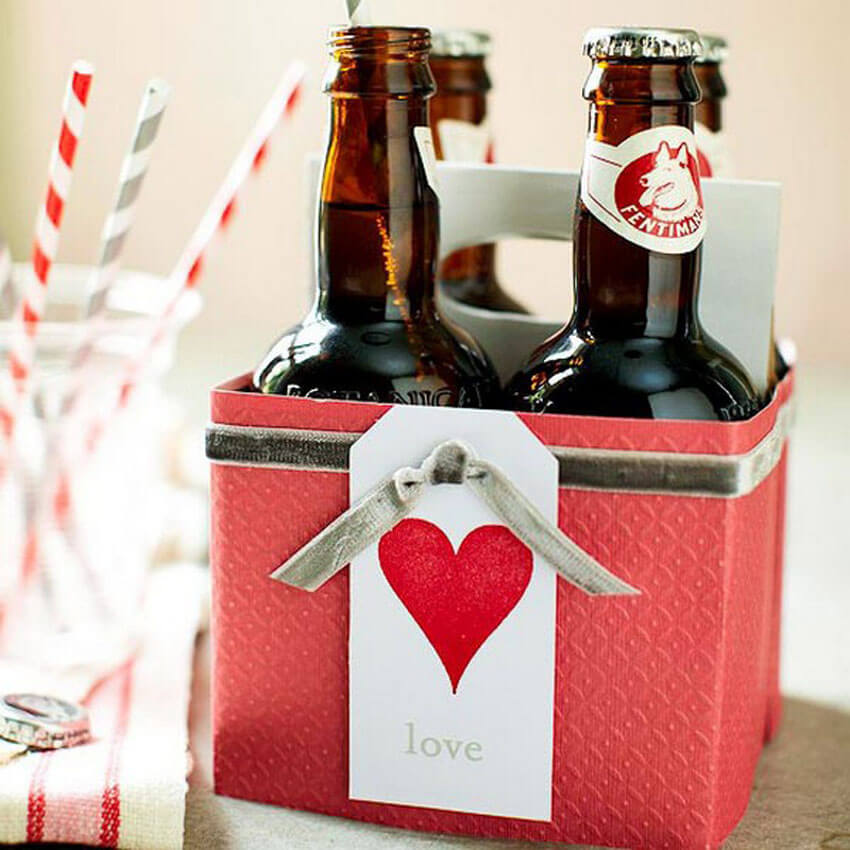 Romantic libations are everyday simple goods that are repackaged to add some romantic touch. It could be anything really. Maybe it's his favorite beer or her favorite wine. Just wrap it together in a simple and romantic package, write a small special message on top, and have it delivered to your better half. You can add a few roses too if you want. Don't forget that it's Valentine's Day though and red is the theme of the day. Any packaging you decide to go for must be red just to add to the charm and romance.
Love Cactus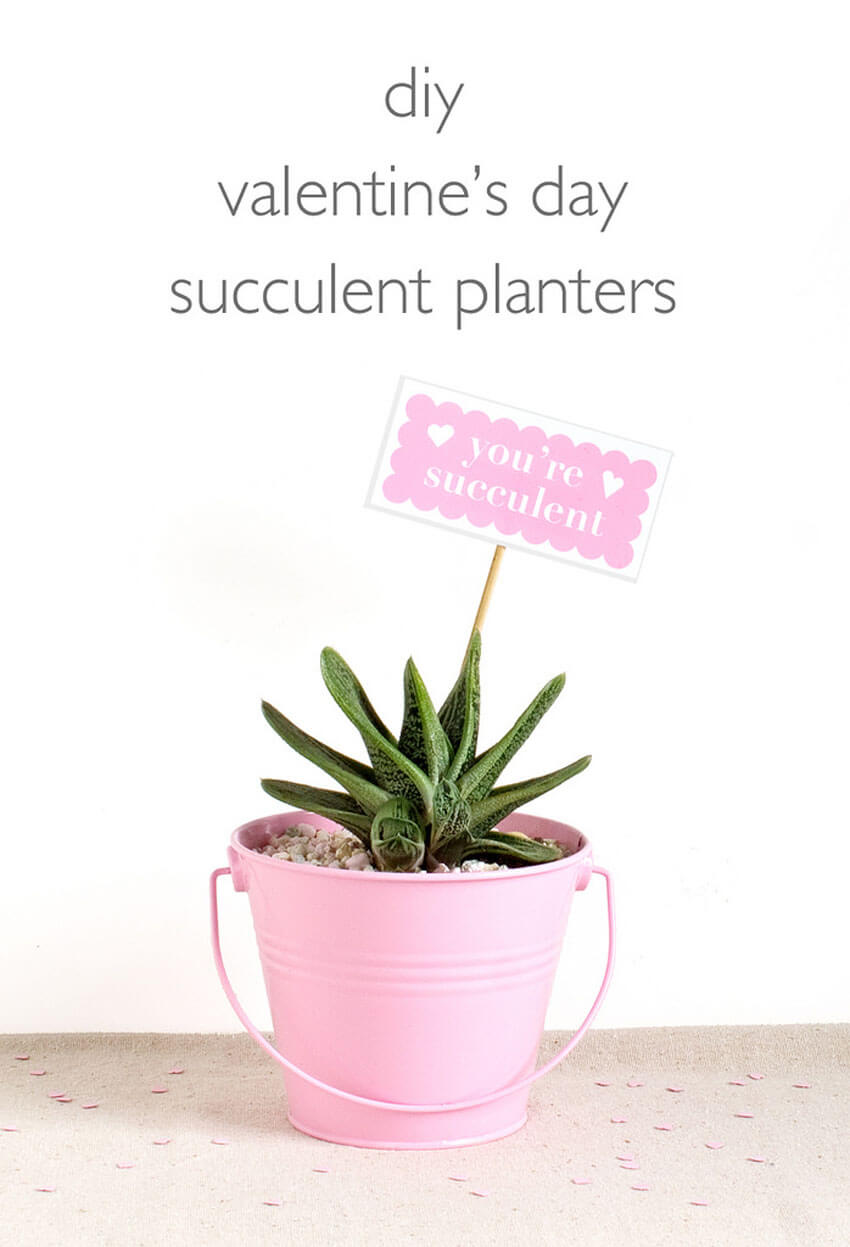 If your significant other loves plants and flowers, why not give him or her a love cactus instead of a bouquet? Succulents will last much longer than cut flowers and painting the planter pink or red (and maybe some hearts) will make it the perfect DIY gift for the day. Top it off with a cute sign (like these from Vitamini Handmade) and you're good to go!
Valentine's Day gifts are easy to make as long as you know what you are doing. DIY gifts tend to have more impact than normal off the shelf gifts. Feel free to make this Valentine's Day special with the simple DIY gift ideas above.
Related Article: How to Display Candles to Spark Romance
---
What are your plans for Valentine's Day? Are you making any DIY gifts? Let us know in the comments below!