Tiling is definitely one of the most important finishing touches in any room. Over the years, a wide variety of tiling options have emerged. While some, like the classic black or white subway tile, will probably never go out of style, many designs in the market keep changing all the time.
In addition to this,
A lot of homeowners are starting to explore bolder tiling ideas and there's so much to learn from this. Well, in case you are planning a remodeling, or perhaps you are in the process of finishing up your home, we have some exciting tile trends for you!
Mirror Tile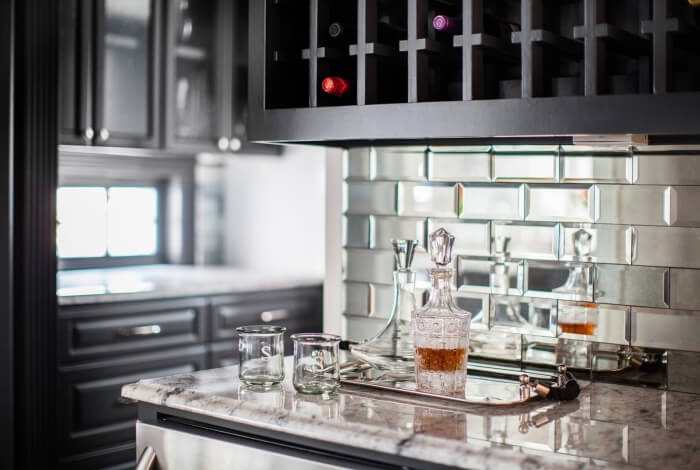 Mirror tiles are perfect for small spaces. This trend has been growing fast in recent months and it's not hard to see why. First, it helps amplifying the lighting getting in the room which makes it seem bigger. It's also an elegant choice that can easily be cleaned and maintained.
Although it's ideal for the bathroom, you may also use it for your kitchen backsplash. You can also play around with the mirror design but rounded mirrors tend to have the best effect.
Bold Colors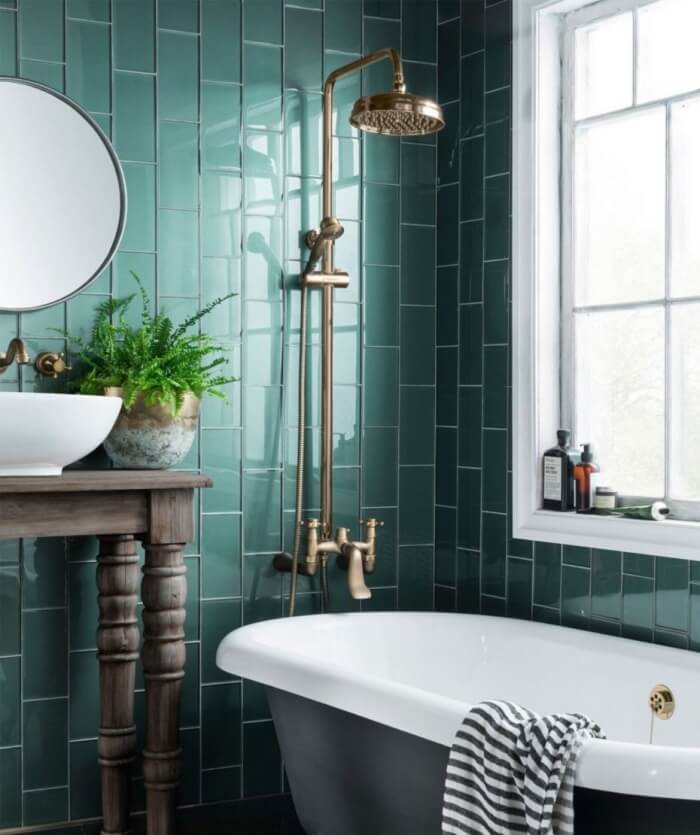 We are not used to bold colors when it comes to tiling. Darker shades and the traditional black and white dominate many spaces. But 2019 could be the year we see a departure from this. Traditional colors are going away as homeowners start to experiment with bolder ones. Bright blue tiles, in particular, are becoming very popular.
However, in case you are not ready to go for these bright bold colors yet, you can still combine neutral shades with brighter ones. Bolder shades will also go well with gold or bronze accents.
In addition to this, try to accentuate white, gray, or black backgrounds with bold colors. You don't need to go fully bold if you're not ready for it! These variations allow you to take advantage of this trend without getting rid of neutral and traditional tiling.
Large Designs
Tiles are usually not that big but with new design innovations, we are starting to see bigger tiling options. At the moment, you can actually get tiles measuring 60 inches by 120 inches. This is huge and it will feel intimidating at first. But large tiles have a unique sense of style.
Gauged porcelain tiles, for example, are becoming popular with homeowners and not just for their sheer size. They are also stylish, practical, and highly durable. However, it can be hard to experiment with bigger tiling. As a rule of thumb, try them out in one room, see how they look, and decide whether you want to proceed for the entire house.
Fun Patterns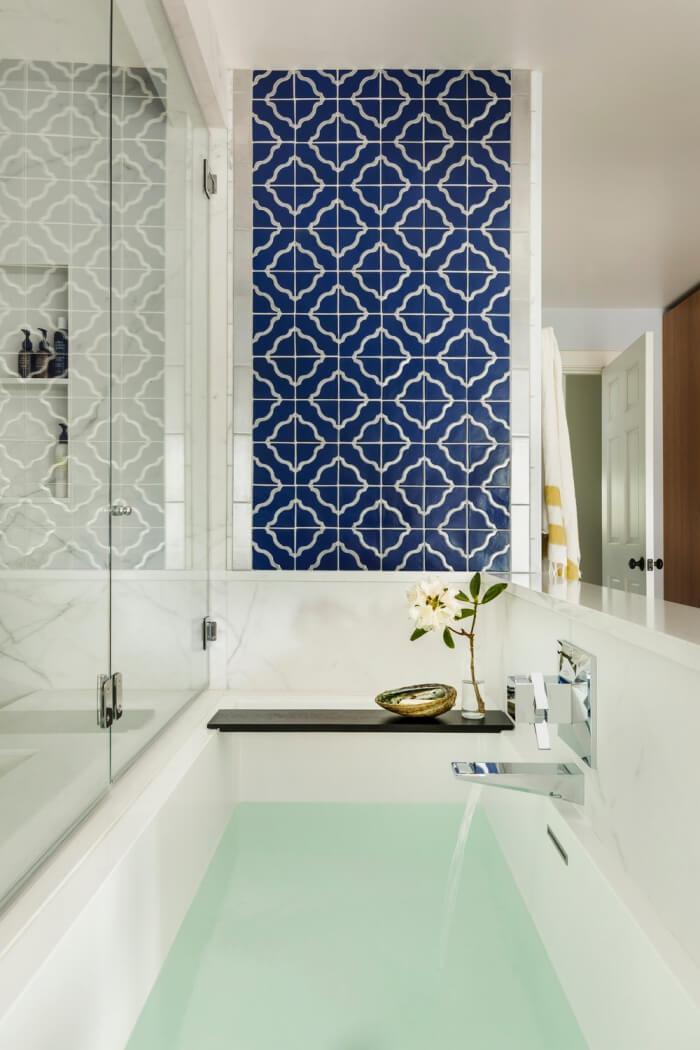 Decorative tiles with fun and unique patterns will also be a big hit in 2019. Although traditional white and cream designs still offer amazing aesthetic value, they are becoming far too common.
Floral and leaf print tile designs could, however, give your space the new look that you are looking for. They bring in a warm and nature-inspired ambiance into any room. Floral patterns can also be quite romantic and sometimes even overwhelming. In that case, you may want to use them for accent walls or flooring in smaller rooms.
Additionally,
Floral and leafy tiles are perfect alternatives to wallpaper. If you are looking to add color and vibrancy to your home, this is probably the best option to go for.
Experiment
Tiles can completely change how your home looks. Whether you are using them for floors or walls, they will always offer a completely new and different look in your home.
However, with so many tiling options to choose from, it can be hard to decide which ones will work best for you. Well, if you don't mind going with the trends, the simple options above will definitely work. They are bold, creative, and perfectly designed to deliver the ultimate décor value for any homeowner.
Ready to try renovate your walls with tiling? Find out how much it costs in your area today!
Keep Reading:

7 Modern Lighting Fixtures Ideas For Your Home
Why Open Shelves Will Revolutionize Your Kitchen
Don't Make These Mistakes When Painting Your Kitchen Cabinets