Lighting is one of the most important elements of interior décor. Ambient light brings out the beauty of various décor items and as such, you should be very careful when choosing and designing interior lighting.
Well-placed hanging lamps or elegant lighting pendants can give any room a new look. There are many options out there -- whether it's the artful chandelier on the living room or those antique lamps in the study, you can always find something that works for you.
Here are a few ideas that will help you out.
Medusea Collection of Hanging Lights by Roxy Russell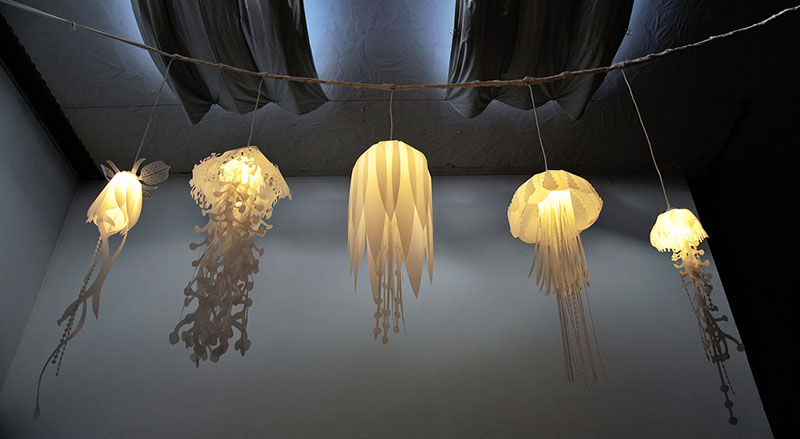 The Medusae Collection of hanging lights by Roxy Russell is a selection of creatively designed artful hanging lights. The fixtures are designed to resemble a jellyfish. They are elegant and perfect for the dining area.
A combination of three or more lights can be used as an alternative to chandeliers to create the perfect centerpiece. These designs are ideal for a modern home. They are designed for the bold homeowner who's always ready to try out new décor ideas that stretch the margins of creativity.
Forms in Nature Hanging Lights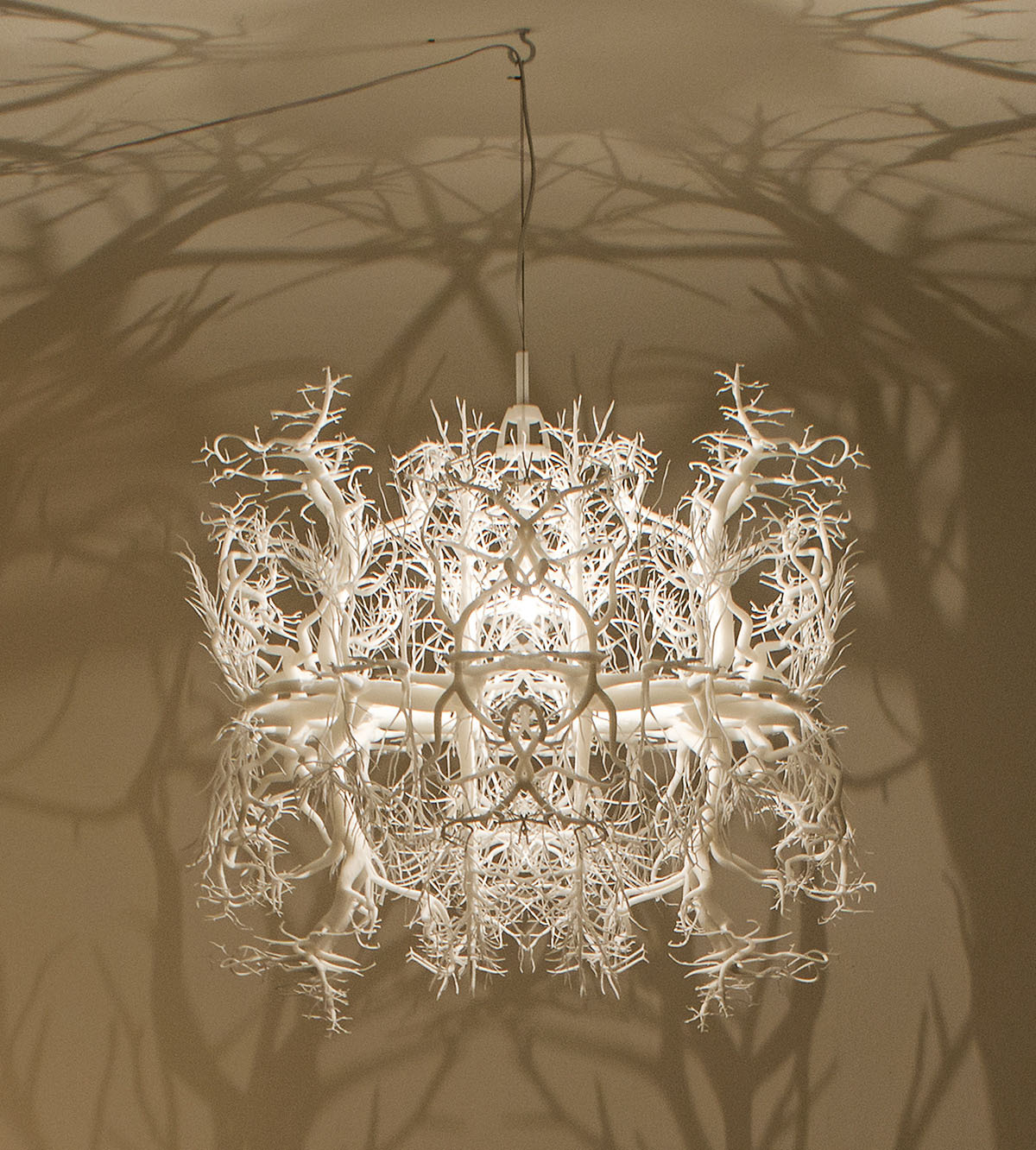 These hanging lights are designed to create a forest of shadows on every wall. Talk about transforming the entire ambiance of any room and these hanging lights will deliver. They are exciting, intriguing, and artfully crafted.
The lights are also quite versatile. They have dimmer and brighter settings to give you great options. The forest shadows on the wall change intensity based on the brightness of the light. If you want to transform your living room walls into virtual nature art pieces, these hanging lights will be perfect for you.
Central Park Lamps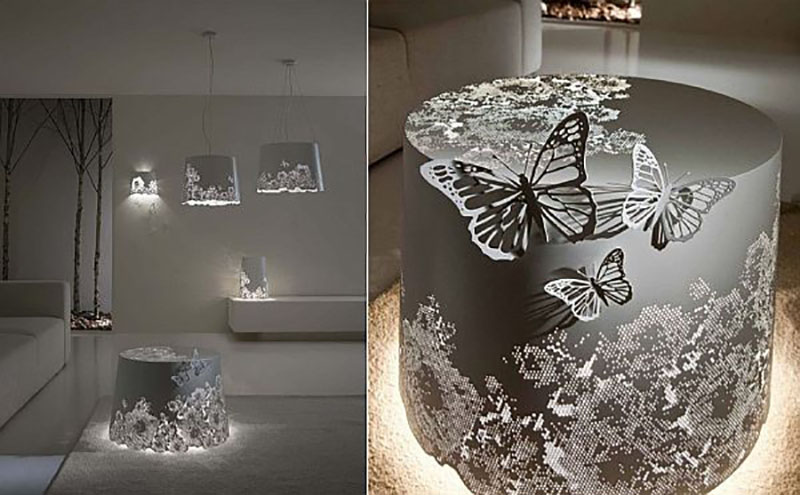 These designs are delicate. They come with a bright sparkle of beautiful flowers and butterflies. This is another nature-inspired lighting design. It's perfect for setting ambiance and delivering an additional décor value based on how they look.
The butterflies are magnetically stuck along the upper part of the lamp and they are also removable in case you don't feel them.
Scrivimi Hanging Lights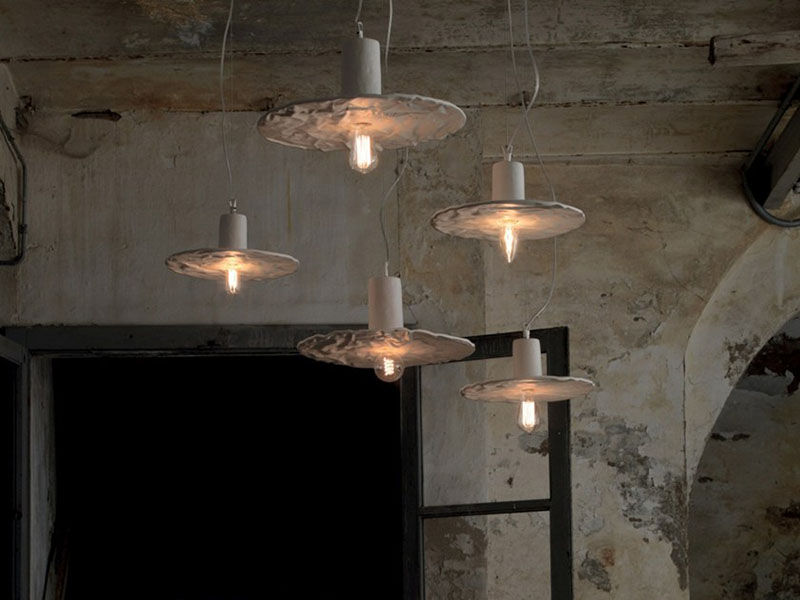 The Scrivimi hanging lights are designed by the Italian company Karman. This is a romantic lighting solution that's perfect for the bedroom. The lights illuminate romantic words of seduction.
The words can change over and over again for the best effect. The overall build is also quite innovative.
Wersailles Ethereal Chandelier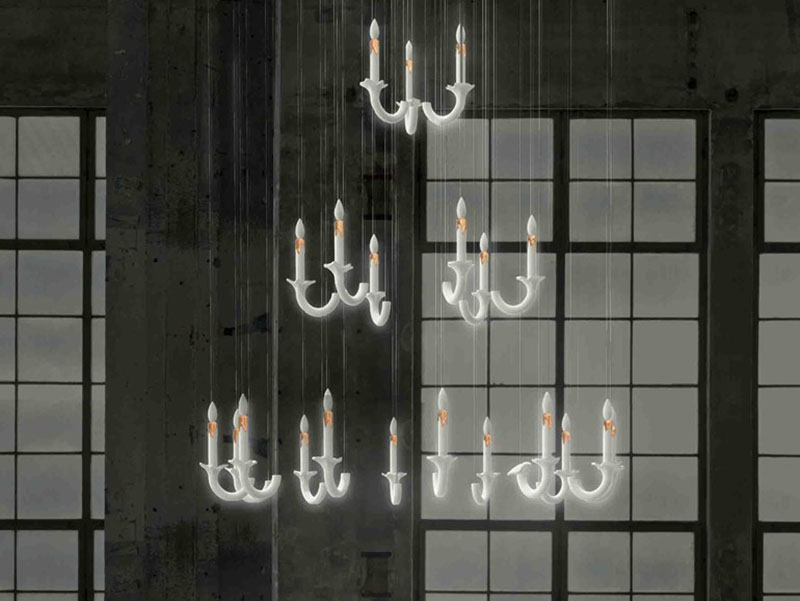 If you love the magic of chandeliers and the effect they have on any room, this Wersailles ethereal chandelier will be great for you. The design is quite traditional, more reminiscent of French castles. The chandeliers offer diffused, elegant, and poetically soft lighting to set a romantic mood in every room.
The suspension system used to hold the chandeliers in place is also vintage in style. The lights can be used in any room but would be perfect for the bedroom, living room, and even a rustic décor kitchen.
Brokis Memory Ceiling Light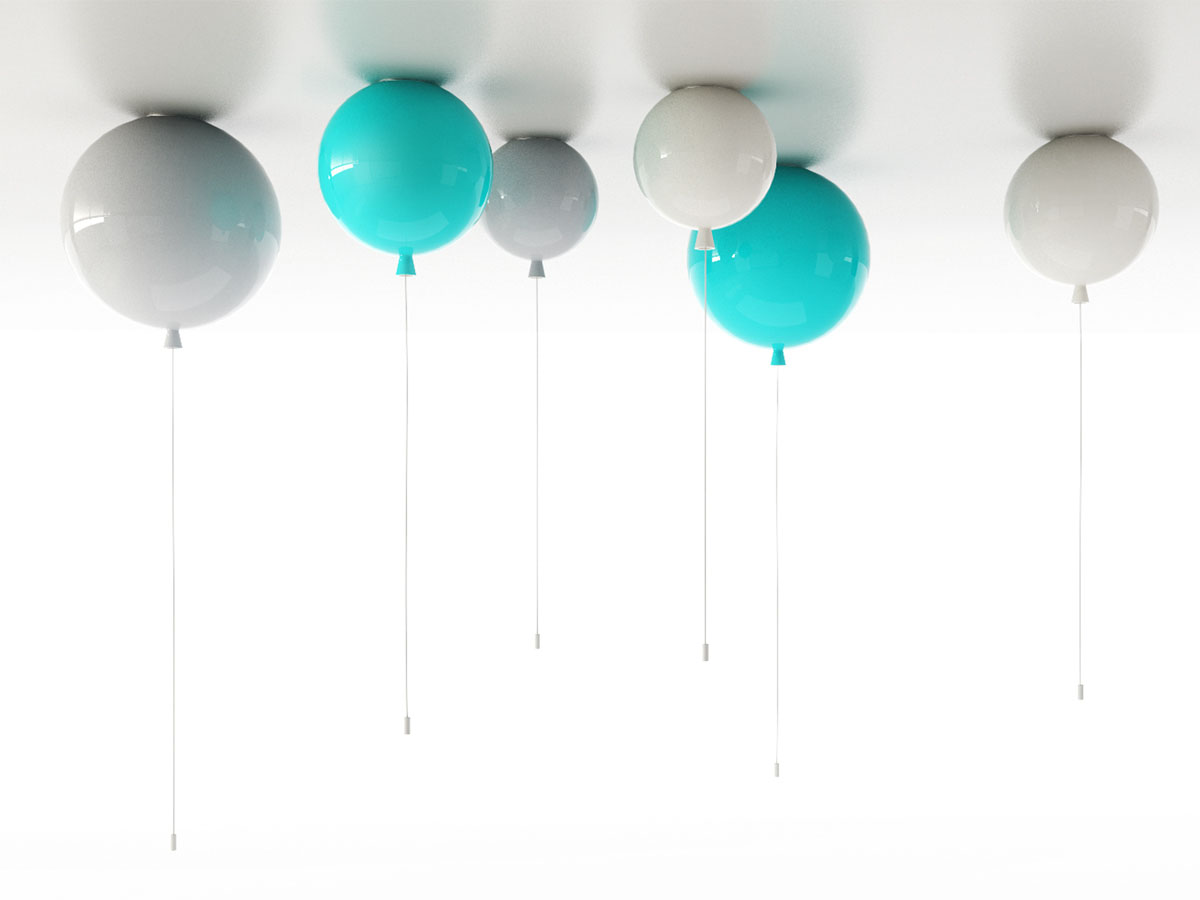 These Brokis ceiling lights are designed to resemble a helium balloon. However, they are smaller and more elegant. The balloon line hangs elegantly from the top and it doubles up as a switch too. The great thing about these ceiling lights is that they can be customized with different color hues to add to the magic.
Although you are free to use as many hues as you can, monochromatic colors can offer an ideal option.
Bocci 28 Series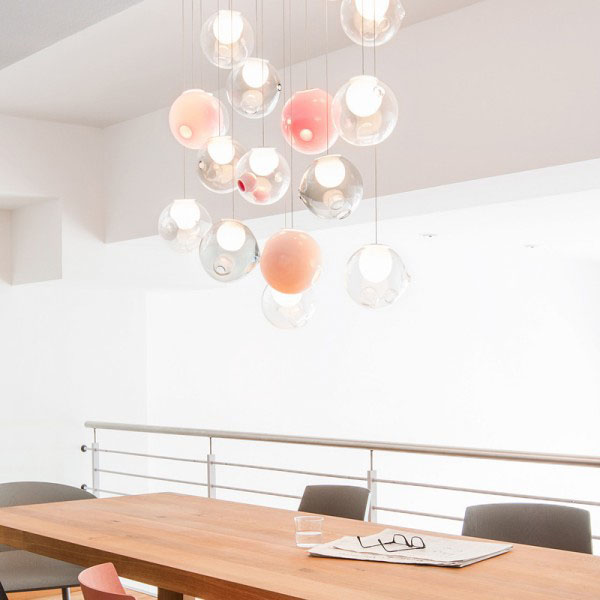 The Bocci 28 Series is a work of art. The light comes with a number of hanging spheres that create a smooth pattern of light that gently revamps any room. Some spheres are also distorted to make the pattern more rugged. The pendants are fully made out of glass and they are modern enough for a modern home.
Getting the right lighting is very important in making your interior design work. The lighting solutions above are elegant and classy so we think you should give them a try.
---
Ready to try a new light fixture? Find out how much it costs in your area today!