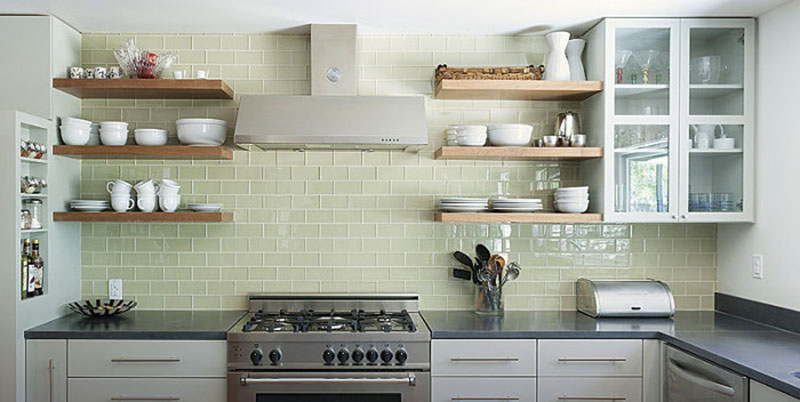 Open shelving in modern kitchens is a new trend that has been catching on over the last few years. Homeowners who are doing kitchen remodeling have many options when it comes to shelving but it seems there's a growing interest towards open shelving. It's not for lack of reason though. Even if this is an emerging trend in interior décor, there are still other great benefits that come with open shelves.
Here are some of the reasons why open shelving can be a big plus for your kitchen:
1. They Are More Flexible When It Comes to Design
In case you're not sure whether open shelving will work for your kitchen, it's possible to try out without any problems.
Think of it this way:
Open shelves can easily be converted into closed shelf cabinets with the addition of cabinet doors. In that case, start by installing the open shelves and see how they work. If the design is not suitable for your decor, you can add the doors to complete it.
This flexibility ensures that you don't have to go through an additional hectic process in case you decide to convert open shelves into closed ones.
2. Increase Storage Options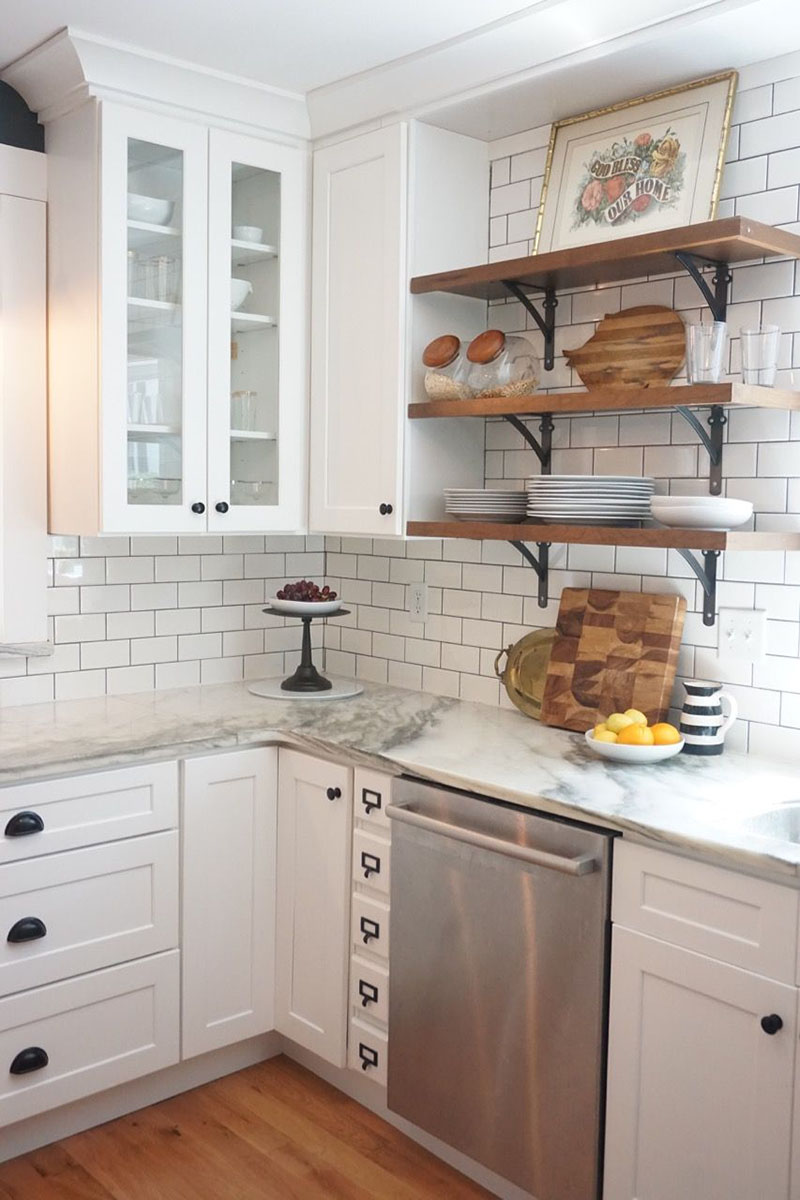 Installing shelving on the kitchen walls is designed to play two important roles:
First, it's supposed to provide space for storage and secondly, the shelves can be used to decorate the room.
In case storage is an important priority for you, open shelving can be a great idea. Open shelves can hold more items compared to closed ones. And that's not all. You can display colorful pots and other decorations on the open shelves to give your kitchen the perfect look.
3. Can Be Warm and Welcoming
You want your kitchen to have that warm and welcoming feeling, right? Open shelving can help you with this. An open shelf creates an aura of openness. It essentially tells visitors they are welcomed, they can come in, and help themselves to a glass of juice if they want. No one has to ask where things are, they are all clearly displayed with open shelves. In addition to this, the open nature of shelves makes it more casual. It's even possible to hang out in the kitchen and crank up a good conversation with your guests.
4. Take Advantage of Odd Spaces
In case there are a few odd spaces to fill in your kitchen then you can take advantage of open shelves. We're talking about small, unusable spaces where a traditionally closed cabinet would not work.
For example, the space around the door frame can be used to increase storage in the kitchen with open shelves. The shelves can be used for decorative pots or glass bowls too in case you want to add an additional touch of elegance to your kitchen. But the most important thing is that this space is not wasted.
5. Keep Things Neat and Organized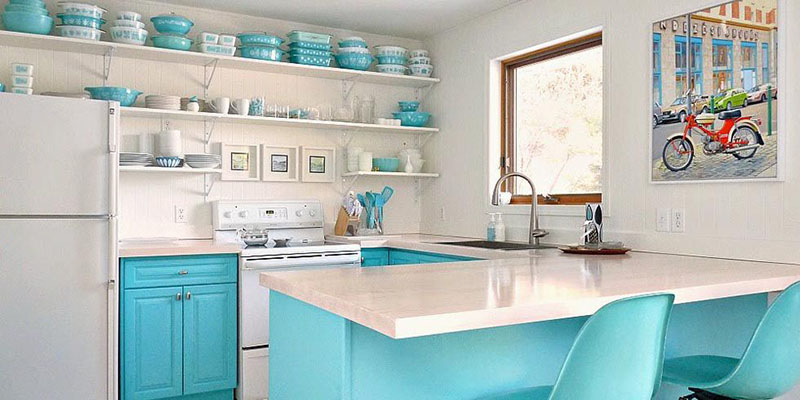 Unless you're strict when it comes to organization, it's very easy to take everything and throw it into one closed cabinet. Closed cabinets give you more leeway to stuff them with clutter since no one will actually see anything.
But open shelving is the complete opposite of that. The bigger spaces will ensure that all your important items are neatly organized or displayed for everybody to see.
6. Perfect for Collectables
In case you're a collector of art, vintage pots, or any other thing, open shelving in the kitchen can give you the best possible display. This extra space can hold a lot of stuff. The great thing is that the art on display will be such a huge addition to your kitchen.
Shelves play an important role in enhancing the usability and beauty of any kitchen. Although closed shelves have their own benefits, it's advisable to also give open shelves a try and see how they blend in with your existing interior décor.