Summer is here and the glowing sun comes with its own delight. However, nothing really signals the return of summer more than a nice day in the swimming pool with the family. It's one of the things everyone looks forward to as they persevere through the winter. Making pool time even more enjoyable for the kids is possible and it all comes down to swimming pool toys. There are quite a number of them available today and we will try to give you a list to choose from. The most important thing to remember is that toys need to be kid friendly so even as you work hard to provide a great experience for your children in the pool, you can ensure a safe environment in the process.
The following are some of the best swimming pool toys you can buy for your kids:
Any Toy Shaped Like A Marine Animal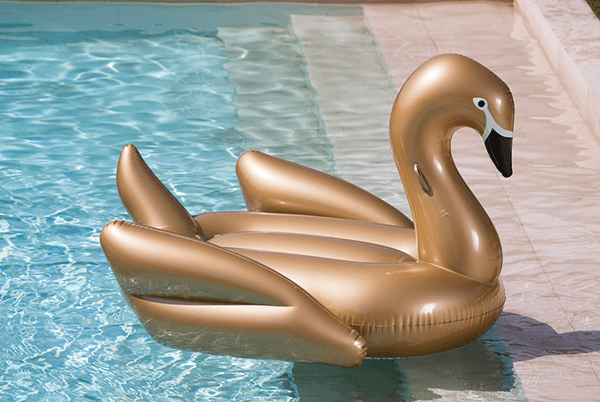 There are many marine animal shaped toys that are just perfect for a great day in the pool. It could be a dolphin, a shark, or even a penguin. Let your kids choose their favorite marine animals and watch them have a blast! These are the kind of toys that would normally keep kids busy so if you have always had trouble getting your kids to enjoy the water, maybe marine animal shaped toys are what they've been missing. Some animals include:
Swan
Frog
Dolphin
Fish
Seahorse
Shark
Great White
Killer Whale
Goose
Ducky
Inflatable Football Goal or Volleyball Net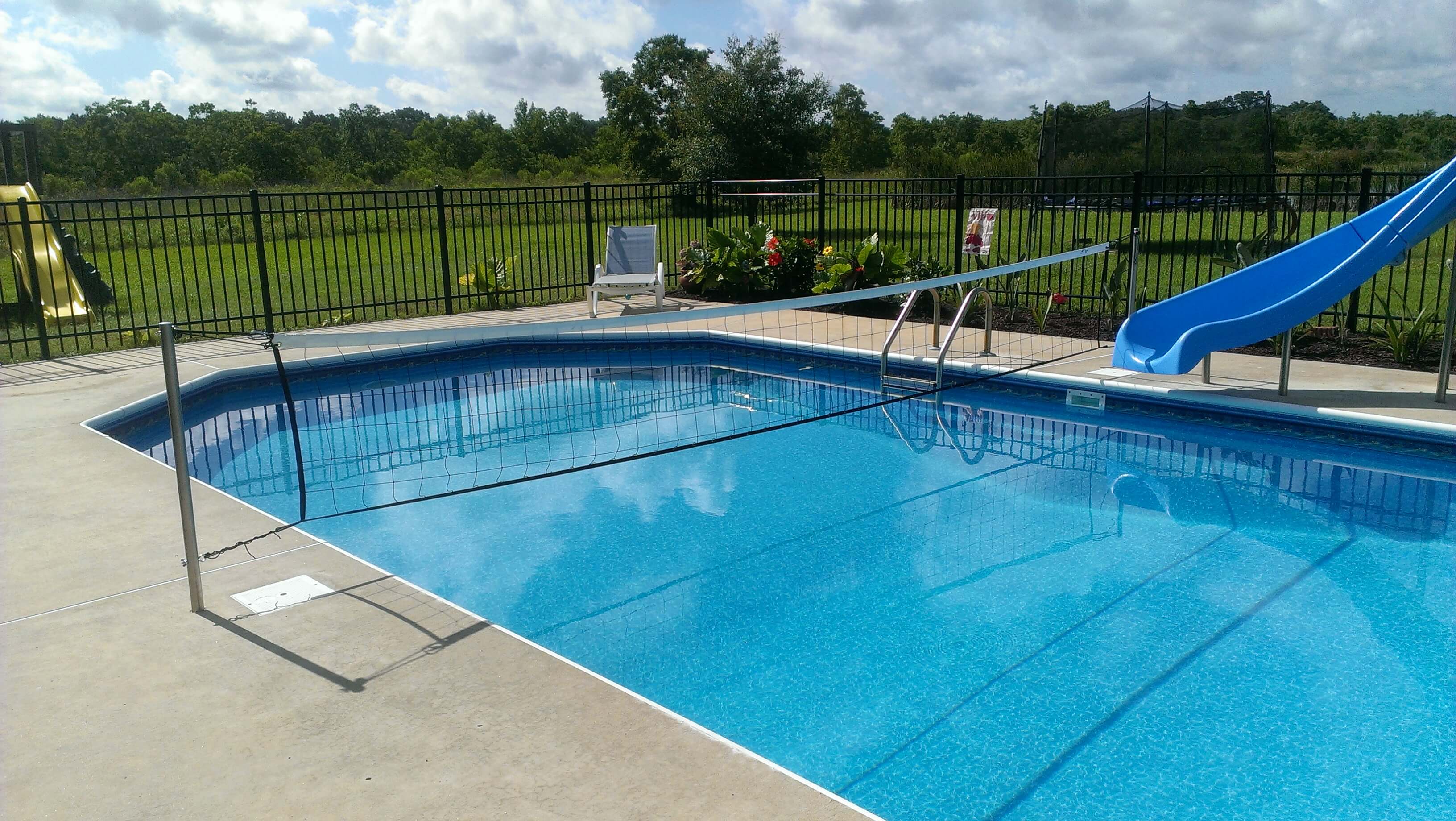 There is no doubt that swimming is exhausting but let's face it, for the kids, the pool is not really about swimming. It's about having a new experience and there is no better way to make it exceptional than adding a few sports. You can start with football or volleyball. Yes, football in the pool can be a great activity and the only thing you need is an inflatable goal. But, if football isn't really your thing, how about an inflatable volleyball net? Regardless of the option you decide to go for, it will add some exceptional thrill to your afternoon pool time with the kids.
"Believe in yourself, not only in swimming, but in life itself. You always have to have fun. You have to have an open mind. If you're not enjoying it, don't do it. Life's too short." - Debbie Meyer
Inflatable Backyard Water Slide
A backyard water slide is almost a necessity if you are going to make pool time with kids worthwhile. I mean, even growing up as kids there was nothing we fantasized about more than sliding our way in bliss towards the water in an amazing water slide. Your children will thank you for it. Get them a small or even a giant backyard water slide if you can.
The Water Wheel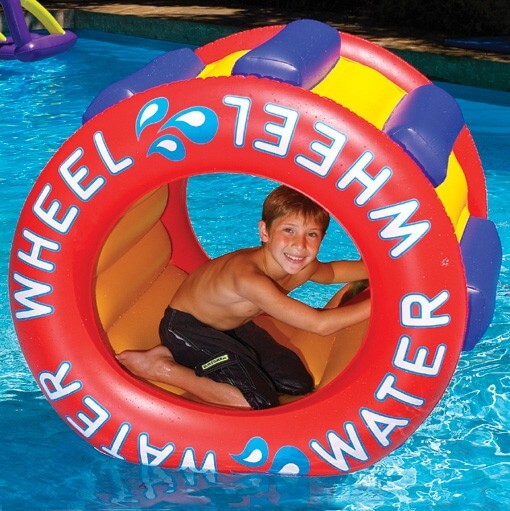 The water wheel is basically a simple inflatable wheel where kids can have fun rolling it around inside the hollow space in between. Think of it as a giant inflatable doughnut floating on water, only that this time round it's made of plastic, not dough. The kids will get to roll in it as they enjoy each moment. This is always a favorite for many kids and if you don't have it yet, you are missing out.
Swimming during hot summer days is not enough for the children to have a blast. Parents need to add more to the thrill by incorporating simple toys. While there are many swimming pool toys, the ones above are definitely good options.