Spring is here and a lot of us are looking forward to two things – a change of the weather and a change of scenery. The scenery, in particular, can make your spring much more memorable and it all starts with simple decorations. Besides, everybody loves a new look, right?!
In case you are not sure how to go about this, here are some of the best decor ideas that will transform your farmhouse-style home into a real castle!
Spring is nature's way of saying, 'Let's party!' Robin Williams
Stock Up On Mirrors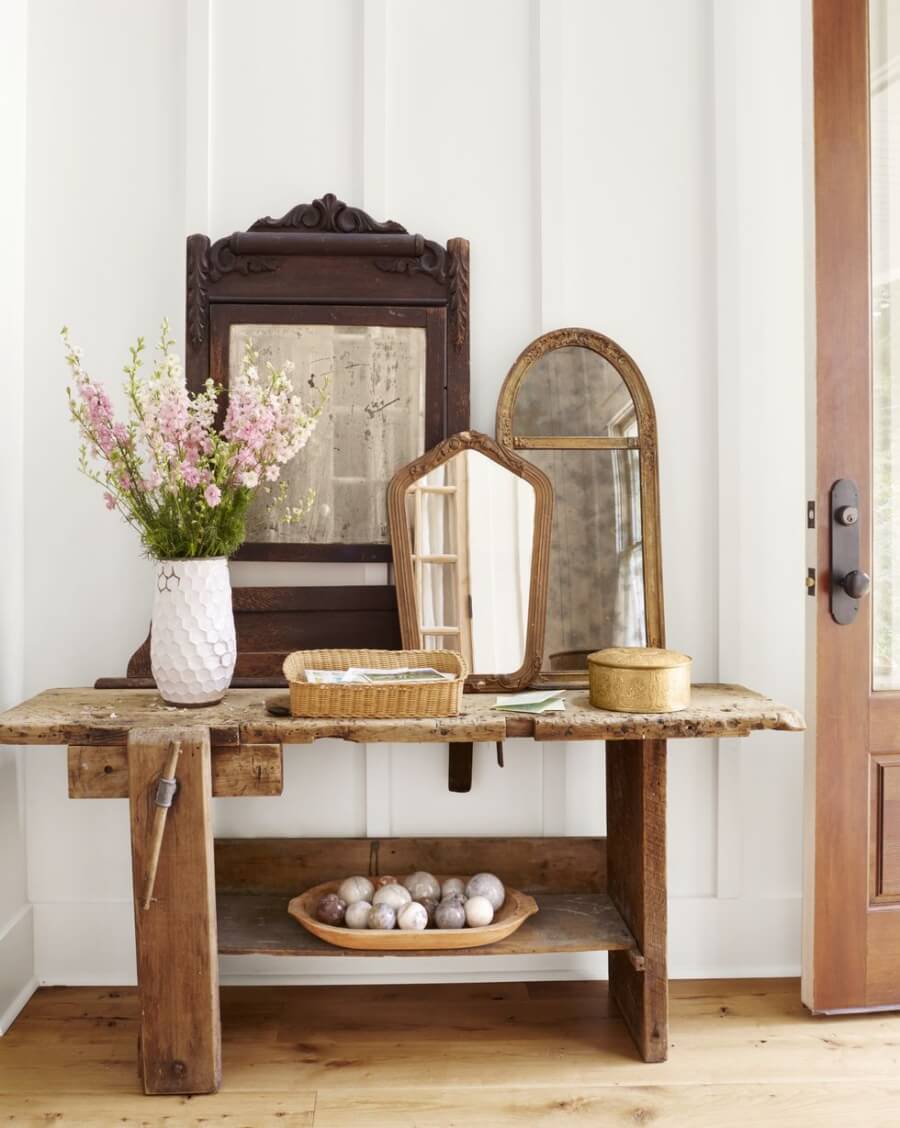 Antique mirrors are very common in farmhouses, so if you don't have some, consider looking for designs with unique frames. They can be perfect accents on any wall! To achieve the best results, try out three different mirror designs for every room. You will definitely love the outcome.
Tip: Mirrors can also be used to create the illusion of bigger spaces, so it's perfect for small rooms!
Expose Decorative Serveware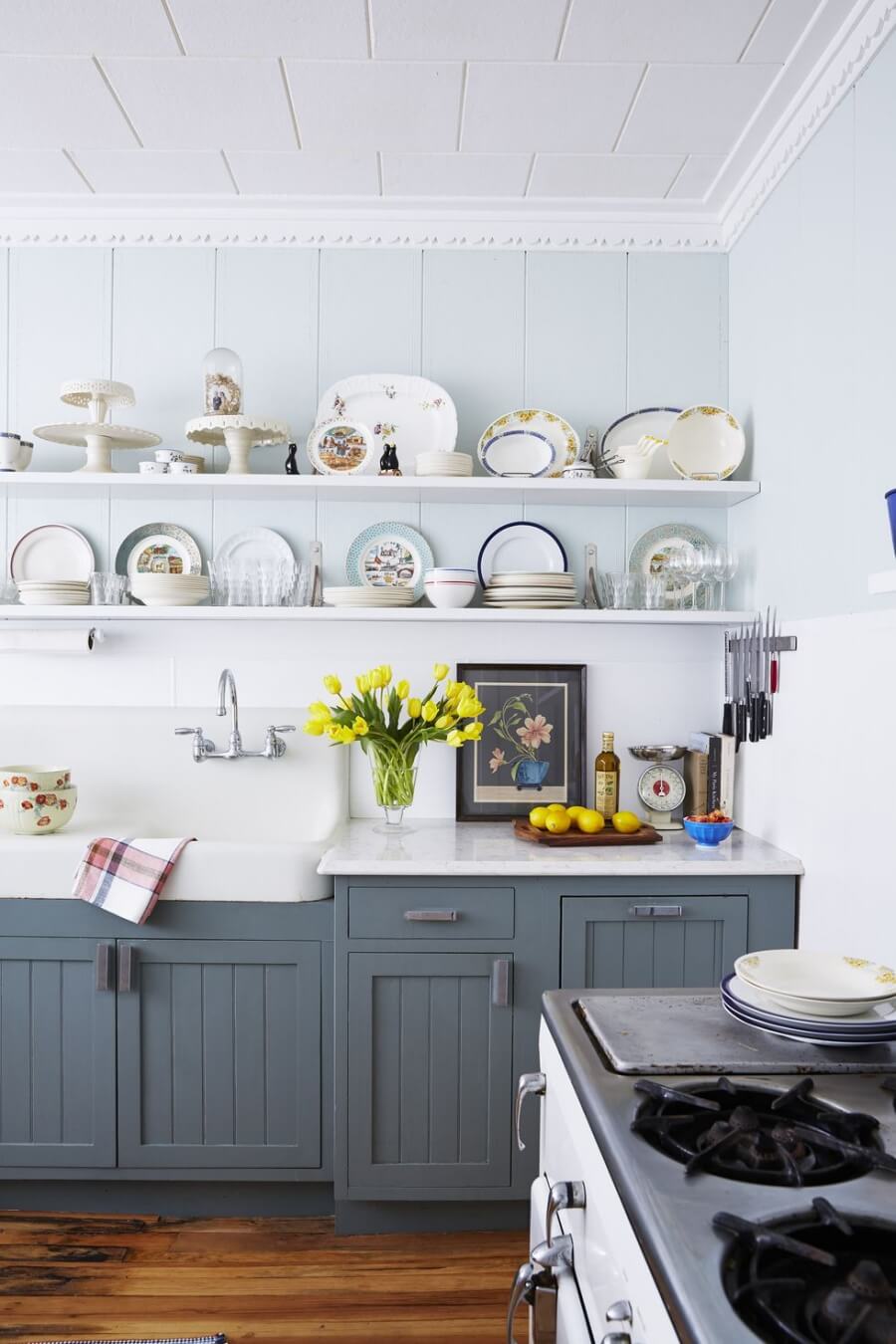 Decorative serveware can also double up as ideal accents on your kitchen walls. Just don't keep them hidden away! Take advantage of open kitchen cabinetry. Cherry plates and platters are beautiful and it's time to display them for everyone to see.
Accessorize the Hallway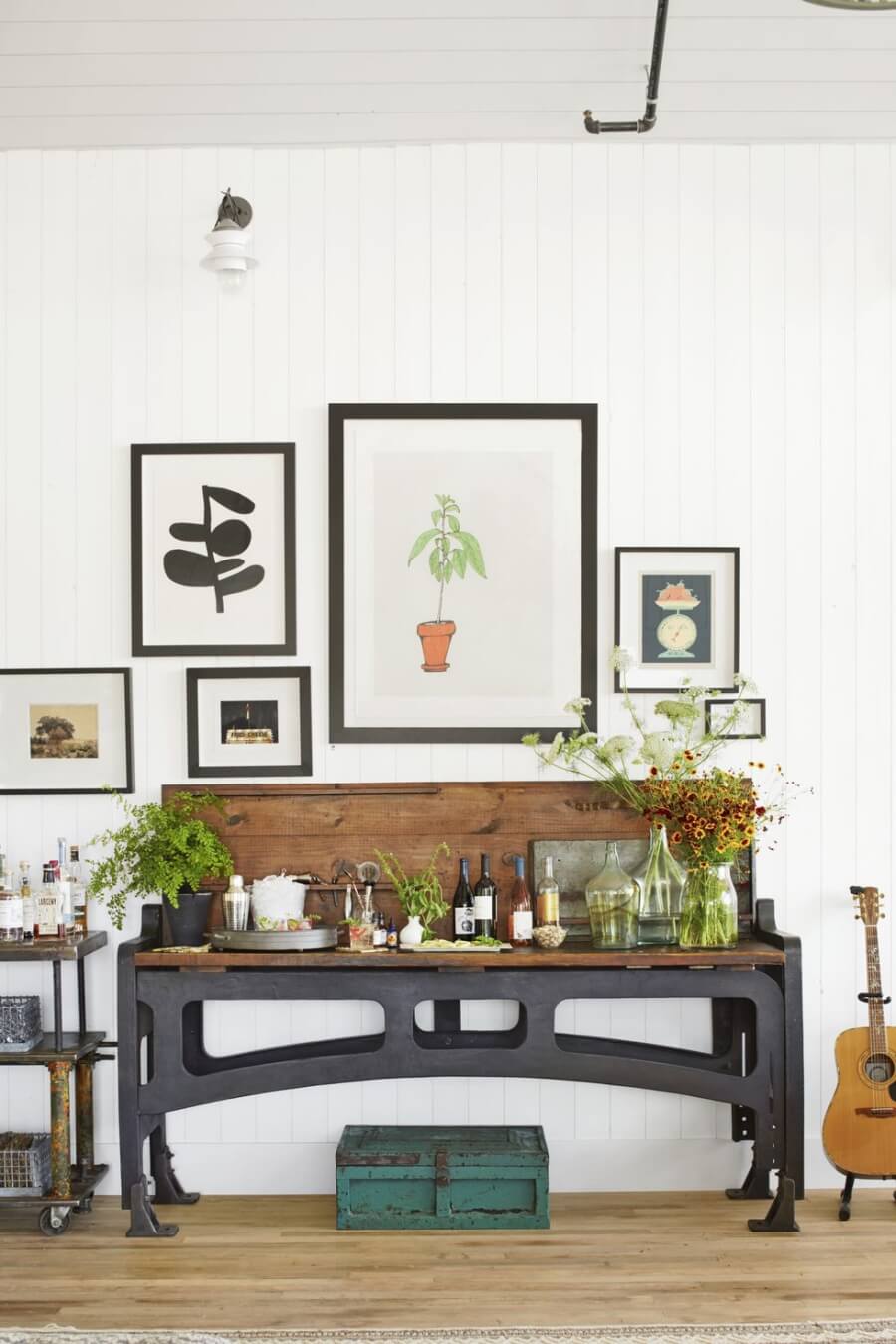 You can also accessorize your hallway using very simple things. Here are a few ideas:
A coat rack, for example, should be an ideal addition.
If you have a few stylish sun hats in the closet, bring them out and hang all of them along the hallway walls.
Gardening bags too can deliver great style.
Plants, lots of them.
Just combine all these things and you're done! This gives you easy access to your clothing while giving your hallway a touch of character.
Add a Festive Artwork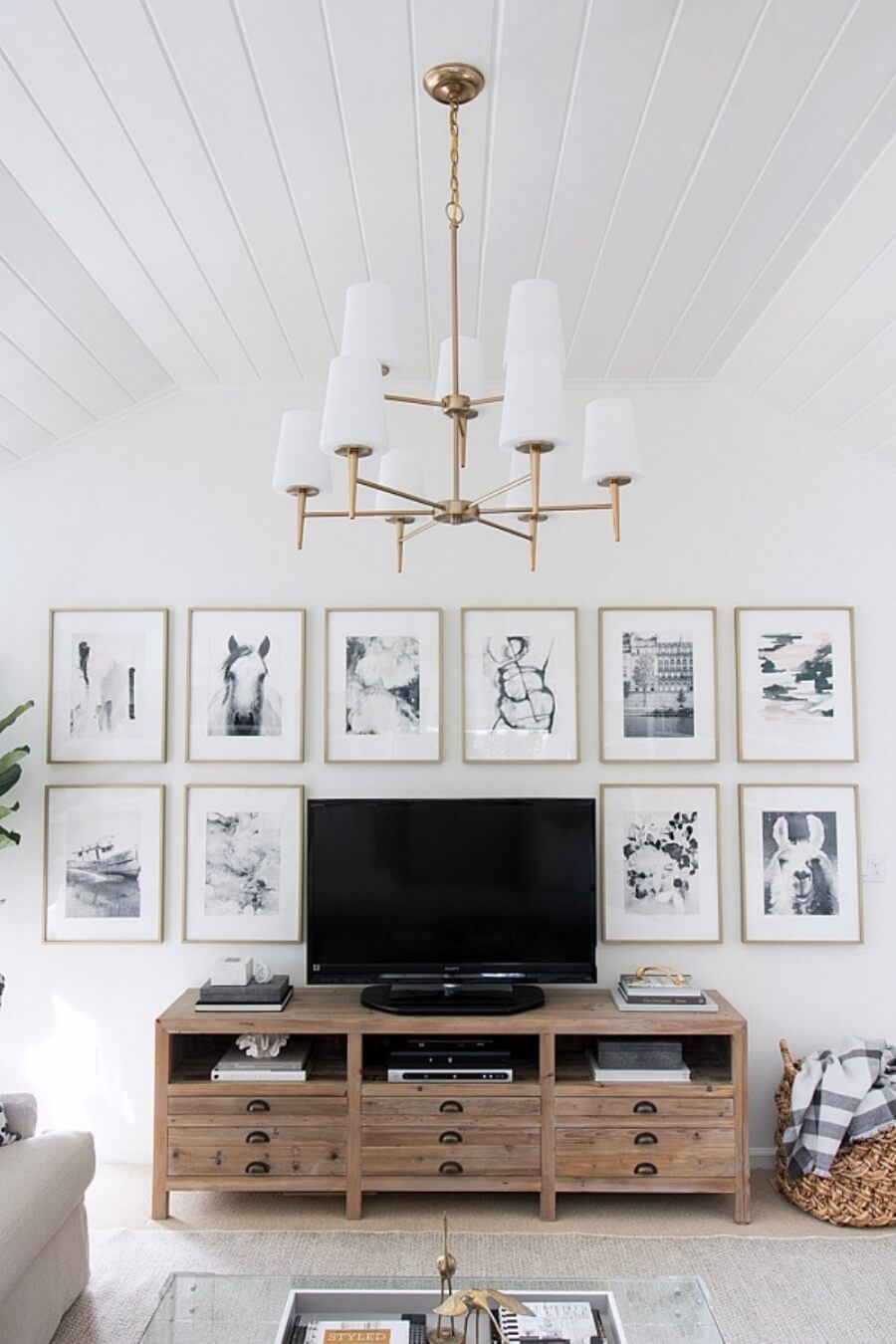 Artwork is always a good addition for decor. However, since we are decorating for spring, perhaps you can try themed art pieces. Botanical prints, animal paintings, anything you prefer. Vintage artwork should also offer a great option!
Update Bookshelves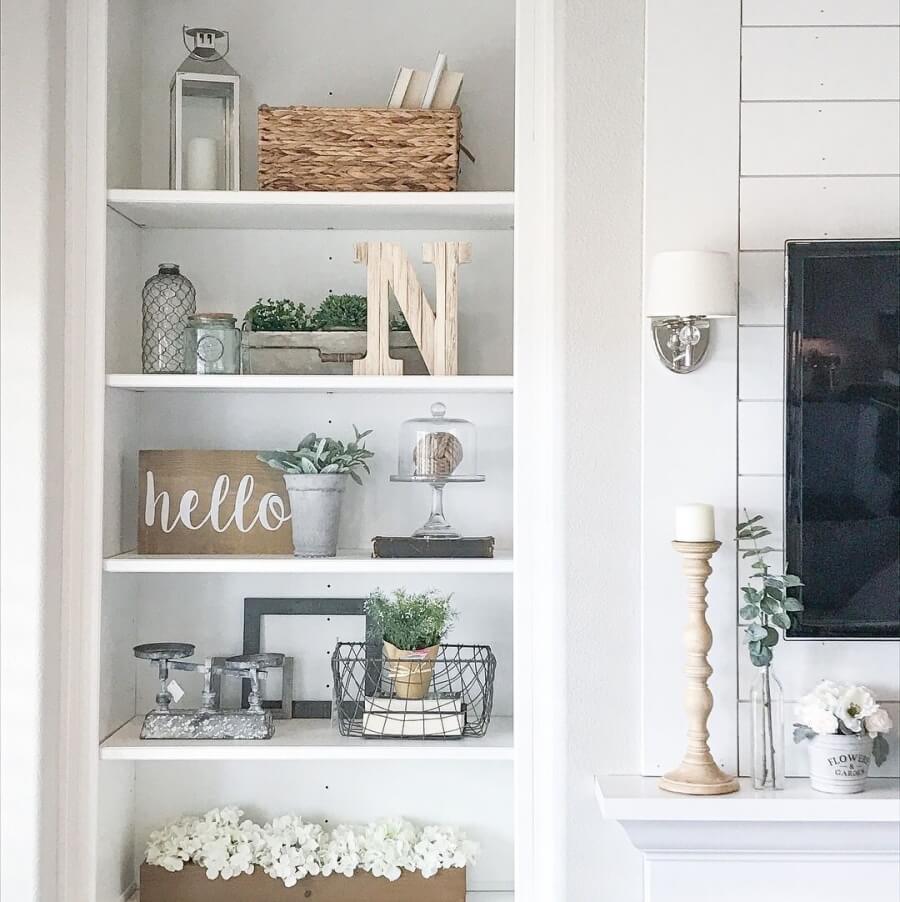 Bookshelves are not just for books. If you have been tucked inside all winter catching up on some of your favorite books, it's very likely that there's a huge stack on your shelves. Springtime calls for something different.
Start by decluttering the shelves and getting rid of excess books.
Add neatly spaced plant pots and decorative bowls for the best spring-themed decorations.
Also, don't forget to combine these decorations with a simple springtime color palette.
Put Seasonal Touches to the Entryway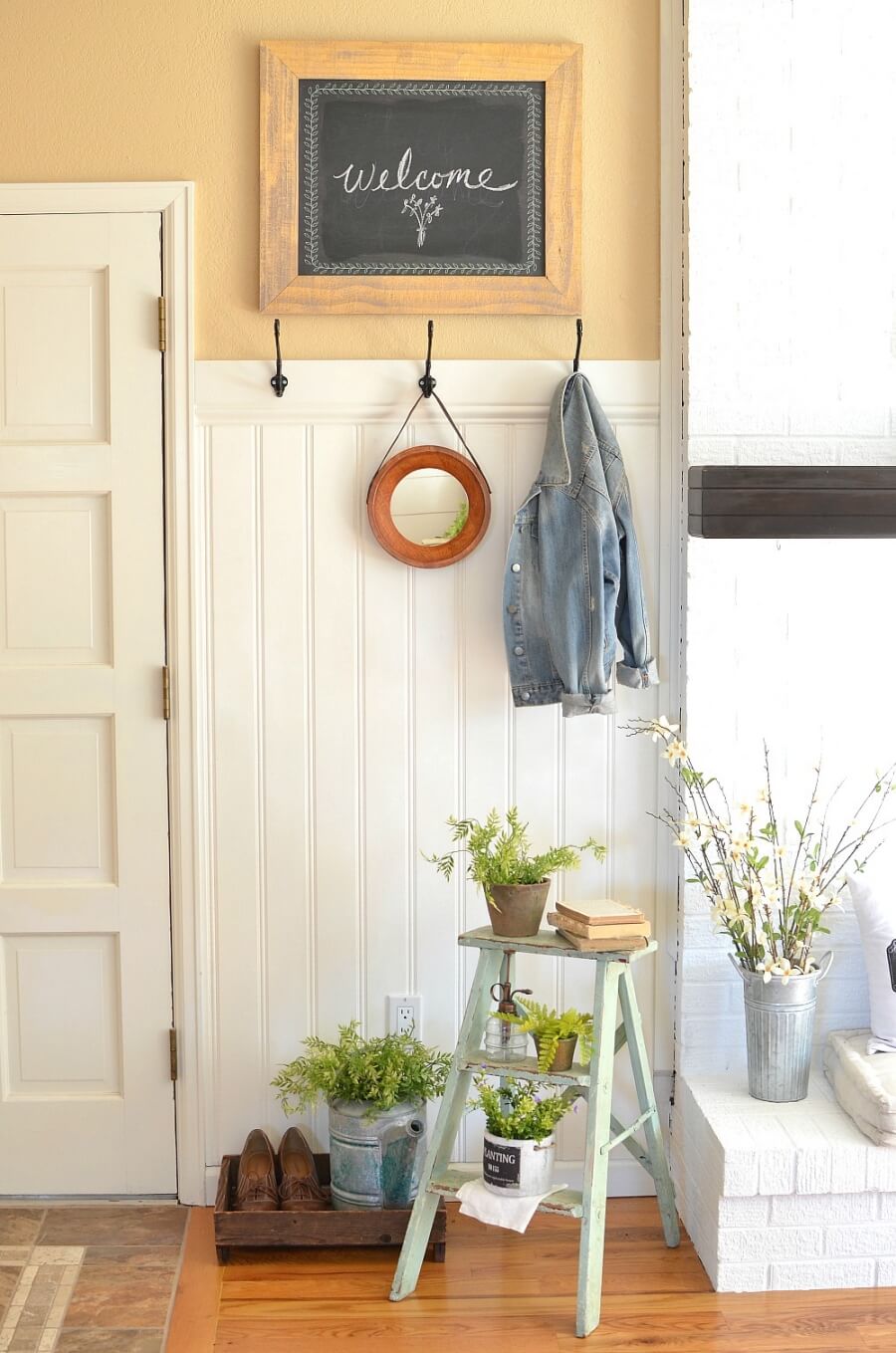 You can also use a springtime theme to give your entryway a stylish boost. Just add a few accessories and see how the arrangement comes along. We recommend a coat rack for starters. A bench or a shelving unit should also achieve the same effect. Finish the arrangement with a hanging tote full of flowers and other green plants!
Add Wicker Accents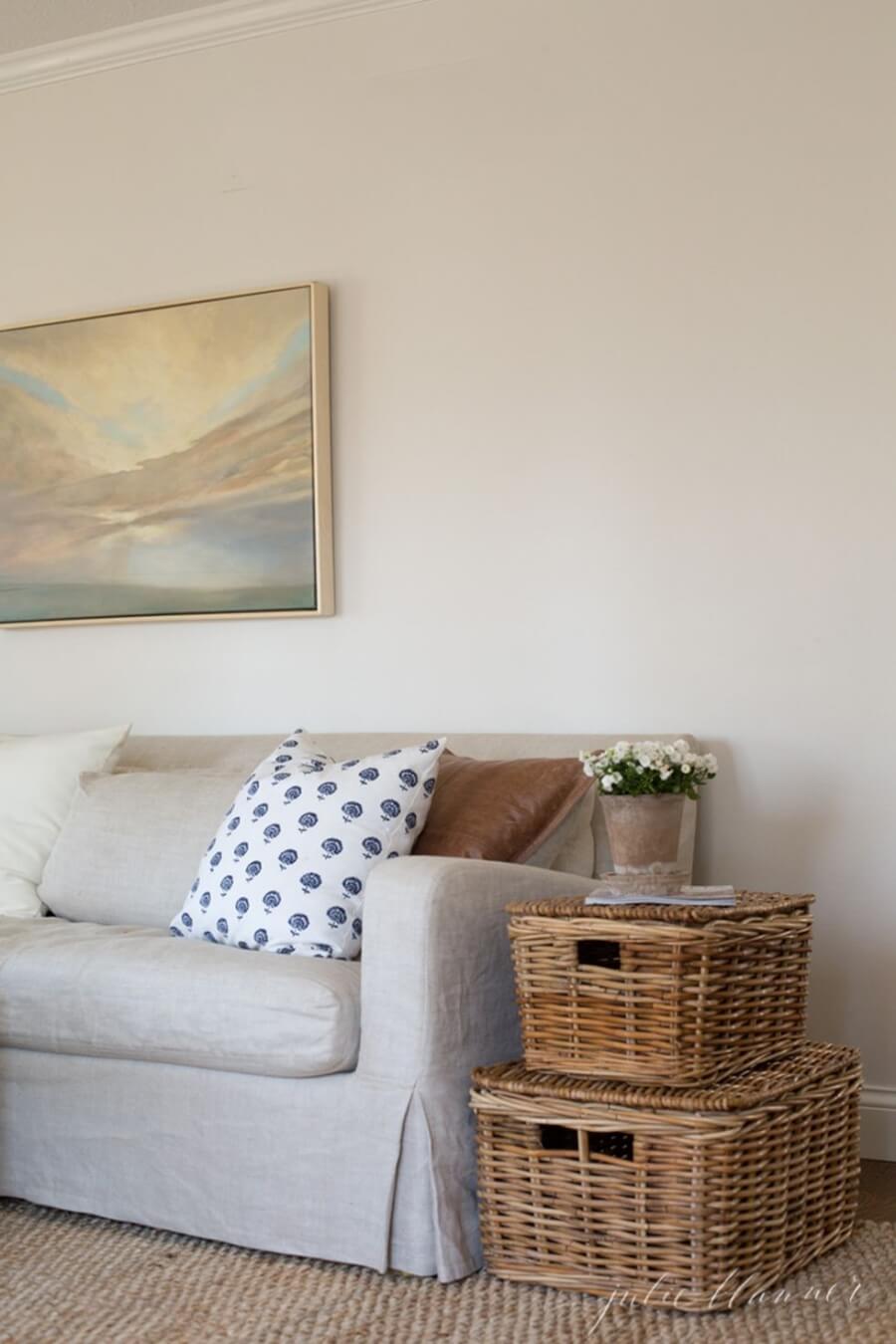 You can also replace the old fashioned and common side tables with wicker touches in your living room. Stacked wicker bins with a plant pot at the top should actually work. And it doesn't have to be the living room only. Wicker baskets and storage units can also add class to your closet. They are functional because they deliver extra space too.
Display Colorful Glassware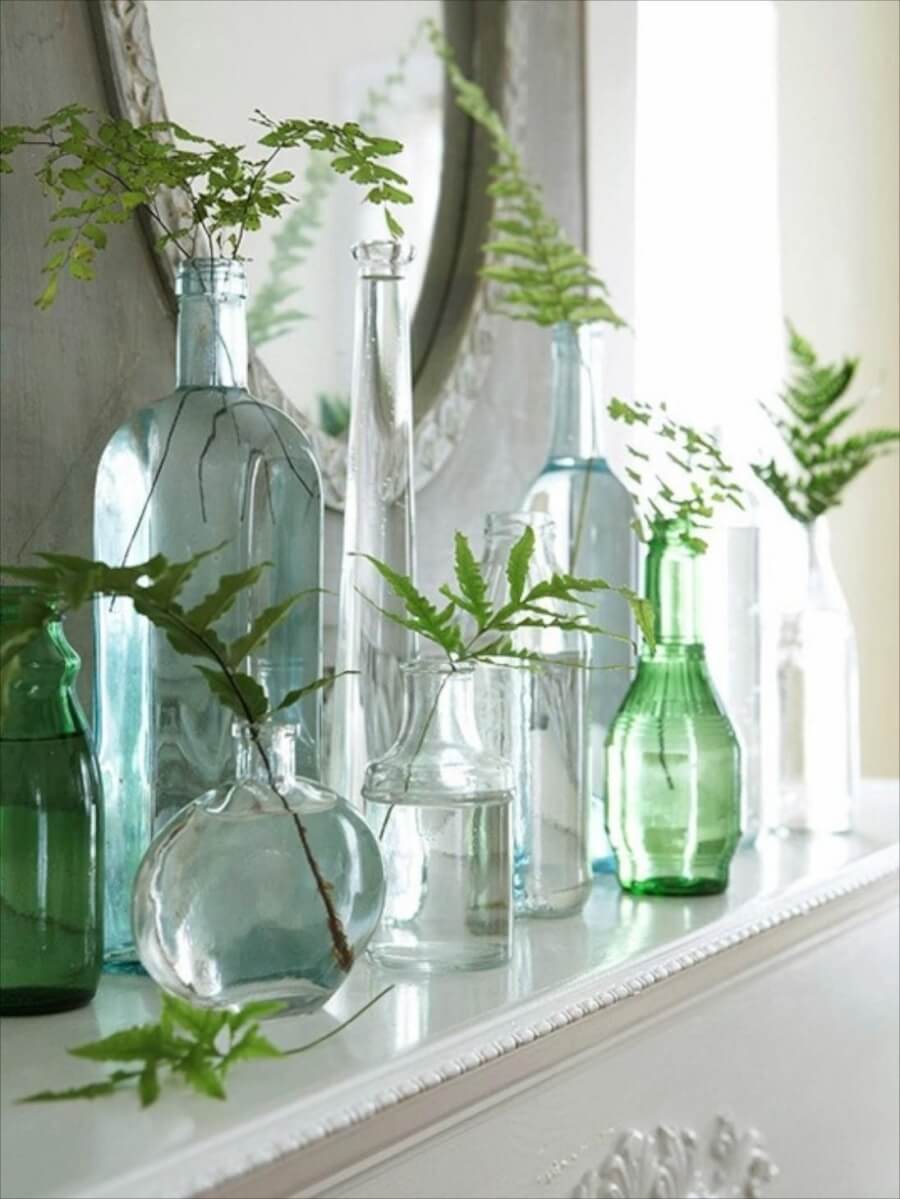 Colorful glassware will deliver a touch of style for people with simple tastes. The glass can be displayed on bookshelves, kitchen cabinetry, or specially designed racks. Try to use a wide range of colors. The glass also works well in brightly lit rooms.
Tip: Try to complement the design with flowers and plants to make it even more interesting!
Springtime decor can completely transform your home. You don't even need to do much. These simple ideas above will deliver class and style anytime. You may also mix things up a bit. It's all about getting creative in the best way possible!
A fresh coat of paint is also a great way to renovate your house for Spring. Find out how much it costs in your area today!
Keep Reading:
7 Modern Lighting Fixtures Ideas For Your Home
Why Open Shelves Will Revolutionize Your Kitchen
Don't Make These Mistakes When Painting Your Kitchen Cabinets