Just after the fall season, winter comes setting in. Winters can be hazardous, and it's best that you prepare your home. Below are going to list a few tips on how you can protect your property and lower your utility bills.
"I wonder if the snow loves the trees and fields, that it kisses them so gently? And then it covers them up snug, you know, with a white quilt; and perhaps it says, 'Go to sleep, darlings, till the summer comes again." - Lewis Carroll
Tune Up Your Heating System
For the cost of around $80 -$100, you can hire a professional technician to inspect your heat pump or furnace. A technician can make sure that the heating system is clean and in good condition. This will give you the assurance that your heating system is running at maximum efficiency, and will help in lowering your bills. Also, a technician can help in checking carbon monoxide-related issues to ensure the safety of your family, such as:
Improper chimney use
Out of date heating units
Poorly ventilated rooms
Inefficient devices
Damaged or blocked vents
If you feel like your heating system is due for an inspection, then you better act during the fall season. Otherwise, you'd be the 100th person in the queue if you contact the professionals who are always swamped with work during winter.
Turn On Your Ceiling Fan
According to Energy Star, turning on the ceiling fan can help you save money on utility bills. Warm air tends to rise to the ceiling. Turning on a ceiling fan will push warm air to the floor level. You can then turn down the thermostat by a few degrees, and that means savings on your monthly utility bills. Yes, a ceiling fan costs less in terms of energy consumption compared to a heating system.
Prevent Ice Dams
If your house tends to form ice dams, then you may have a scenario that can potentially lead to the destruction of your property. Ice dams cause melted water to back up and penetrate the inner parts of your home. The water might damage your electronics and may even cause structural weakening or damages.
Your best solution would be to contact a weatherization contractor or home energy auditor to help identify possible leaks and situations that might lead to the formation of ice dams. The great thing about this advice is that you can claim your federal energy-efficiency tax credit. You can get up to $500 worth of reimbursement.
Check the Roof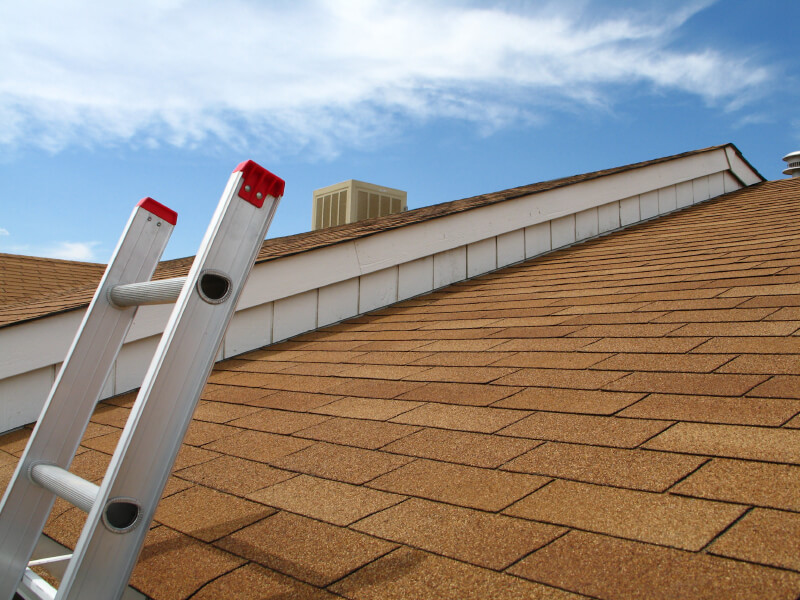 Before winter comes, you'd also want to check your roof. Keep an eye on damaged, missing or loose shingles as they may allow snow or rain to penetrate the inner parts of your home.
If you find a faulty or missing shingle, then you must repair it before winter comes. You can hire a handyman if you need help with this task.
If you happen to have a flat roof, then it's important that you clear leaves, debris or pine needles from the roof because they can hold a lot of moisture.
Time to Go Caulking
Cracks and gaps between windows, siding or door frames may allow water and moisture to penetrate. According to experts, if the gap is more than the width of a single nickel coin, then you need to apply exterior caulk. The best caulk to use is silicon as it won't shrink and it's resistant to the elements.
Gutter Cleaning
If your home's gutter is full of debris, then water can backup which leads to damage to your roofing, wood trims, and sidings. Furthermore, this scenario can also lead to ice dams. While cleaning the gutter, check for damages too and have the entire system repaired.
If you don't have the necessary tools or time to clean the gutter, then you can hire a professional gutter-cleaning service provider.
Winter can be both wonderful and dreadful. Winter is fun because of the many exciting activities you can only do when there is snow. On the downside, snow, ice, and rain can cause property damages if you are not prepared. It's best that you do the necessary preventative measures we mentioned so your winter will only be filled with fun and excitement and no property damage worries.
Related: Surefire Energy (and Money) Saving Tips for Winter
Like these ideas? Which ones are you going to take to heart? Let us know in the comments below!