Yes, there is a national day to celebrate the majesty that is the peanut butter and jelly sandwich. And no, that is not an April Fool's joke. Not only is this delicious treat served in 89% of American households, but reports indicate that the average American child will eat an upwards of 1,500 peanut butter and jelly sandwiches before graduating high school. So it is quite the popular dish in American homes and usually on standby for a lunch in schools. Here are some ideas on how to celebrate the tasty snack throughout the week.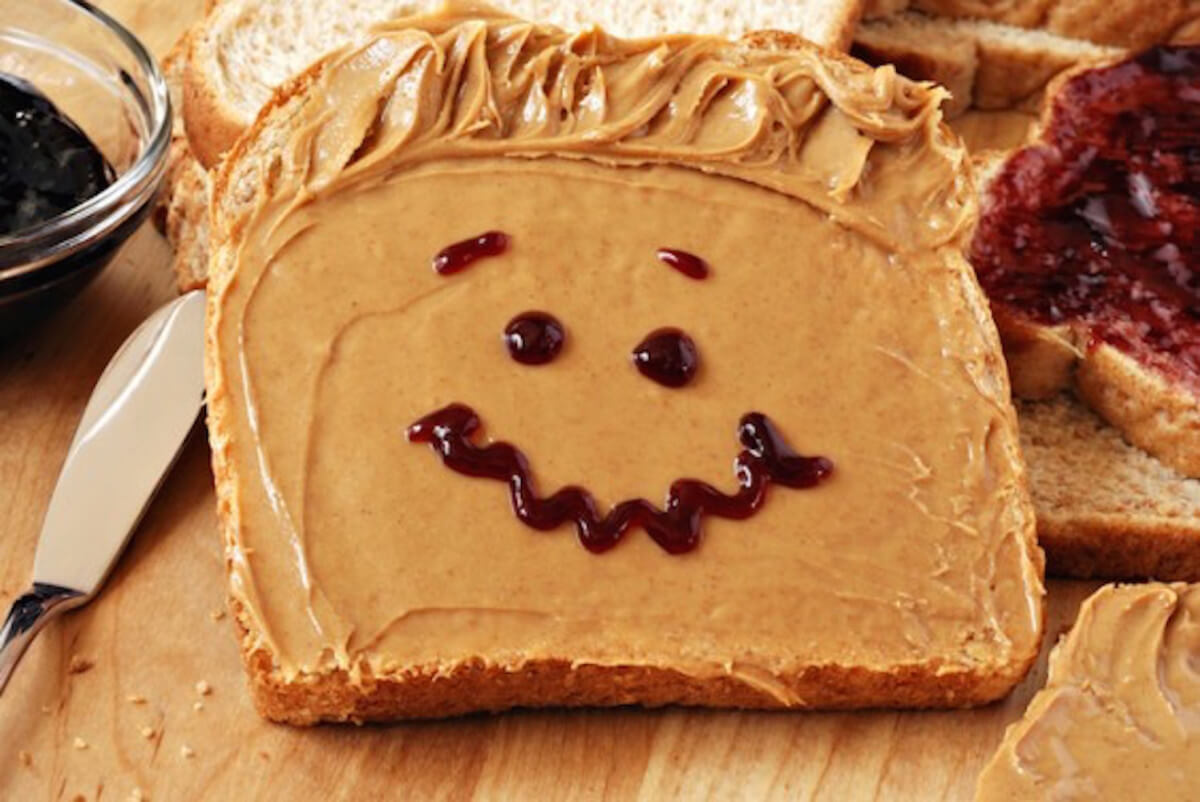 Cut Them Into Shapes
What's more fun than eating a peanut butter and jelly sandwich? Cutting them into a heart shape first! Try lots of new and exciting shapes that will provide entertainment for your kids as well as a nutritious snack. You can try out a multitude of different shapes, including:
Hearts
Cubes
Stars
Triangles
Cookie cutter designs
Square (crustless)
Anything you want!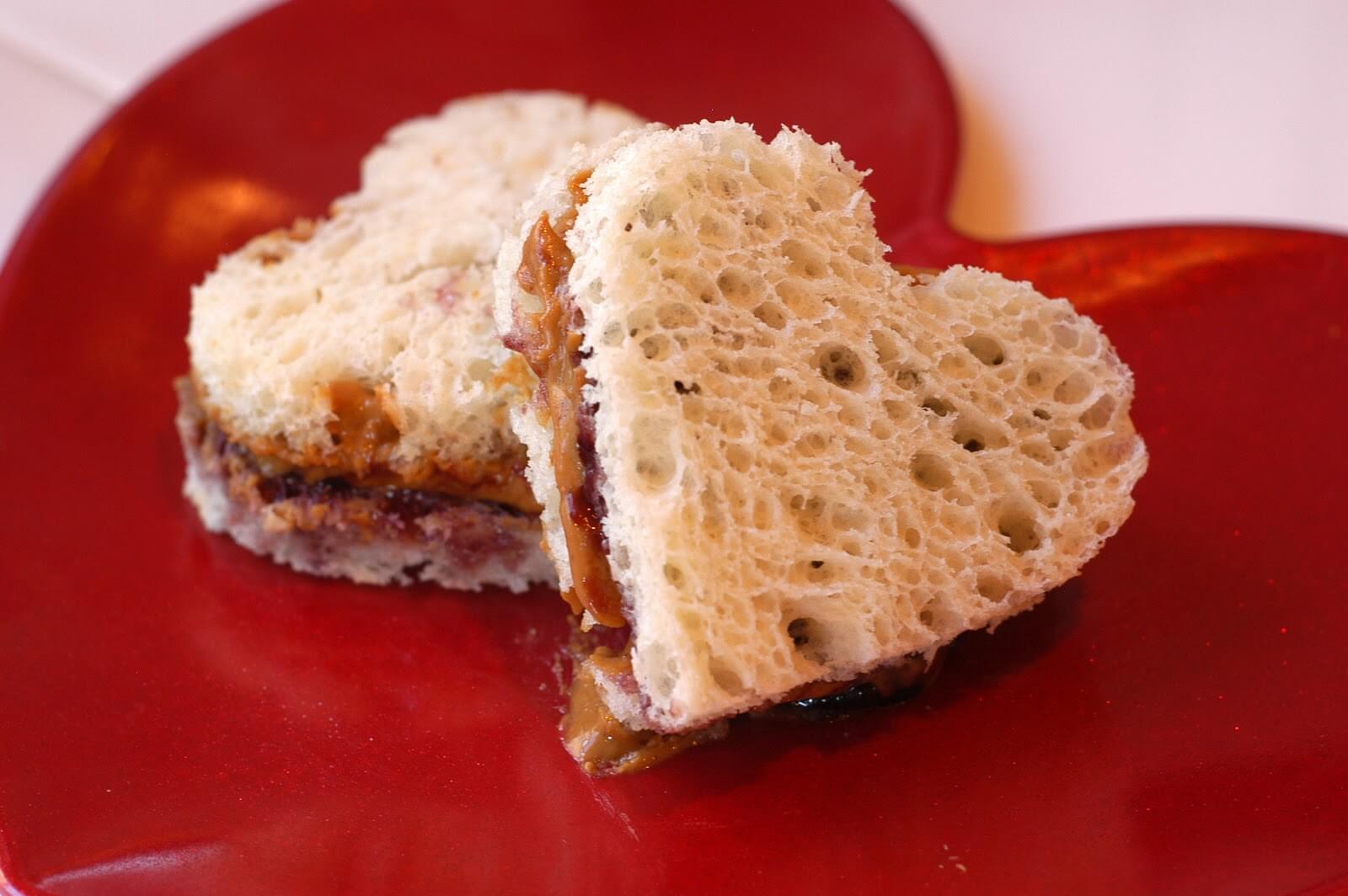 Mix and Match Flavors
"Man cannot live by bread alone; he must have peanut butter." - James A. Garfield
Have you thought of switching it up a bit? Try spreading different flavors of peanut butter and jelly across thirds of your sandwich for a glorious nine point difference in flavor zones. This next level concept just changed the game. The picture below has a mix of strawberry preserves, honey, marshmallow fluff, crunchy peanut butter, Nutella, and creamy peanut butter. This flavor grid is off the charts in terms of deliciousness.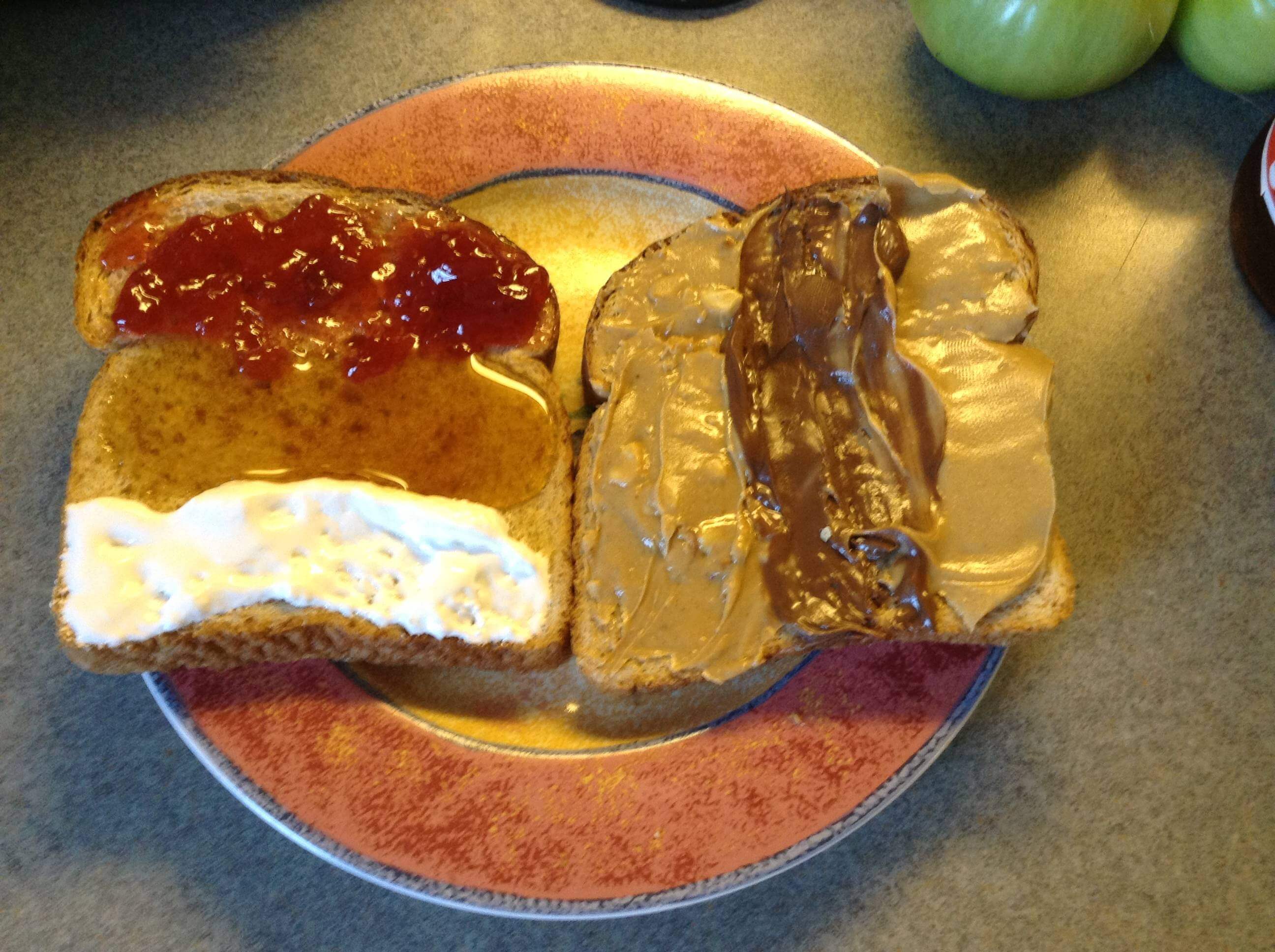 Use French Toast as the Bread
For an especially yummy kitchen trick, try using french toast as the bread portion of your sandwich. It turns a light snack into a full on meal. Wash it down with a frosty glass of milk. This concept also works well with banana bread, or you can go all out and use cake.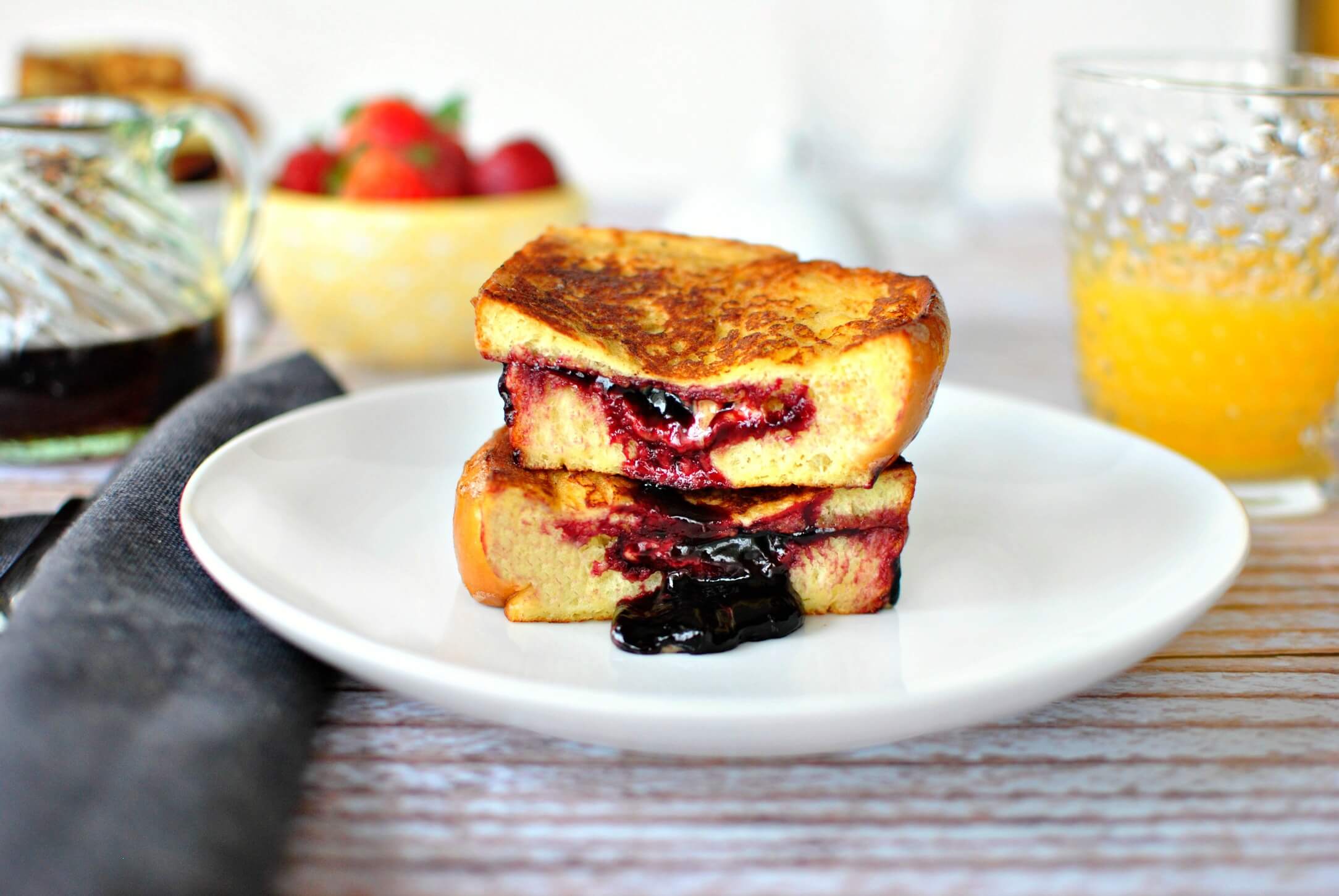 Make It Any Way You Want!
There are so many different ways to prepare peanut butter and jelly and no wrong way to do it. There are certainly more traditional options, but experimentation is key. Try baking a peanut butter and jelly pie, cake, cookies, or brownies. Or go a little nuts and try peanut butter and jelly doughnuts, sushi, or even a pickle sandwich thrown into the mix. Some of the best recipes require no baking and minimal time in the kitchen.