Making cookies during the festive season is simply a must. Treating your family to tasty and healthy cookies can lighten up the mood and warm everyone's heart during the cold Christmas days. There are so many great recipes that you can use to prepare the perfect cookies. The most important thing is to prepare something tasty and healthy that will be enjoyed by everyone in the family.
"Christmas for me is all about spending time with my family. I cherish any chance we have to spend all day together making gingerbread houses, baking cookies, or sitting around and watching movies. Blake Lively
In addition to this, you don't want to spend a lot of time in the kitchen preparing cookies. Christmas can be a very busy period and the last thing you need is to spend most of your time baking. Well, you don't have to. We have created a list of simple cookie recipes for you this Christmas.
Peppermint Pattie Cookies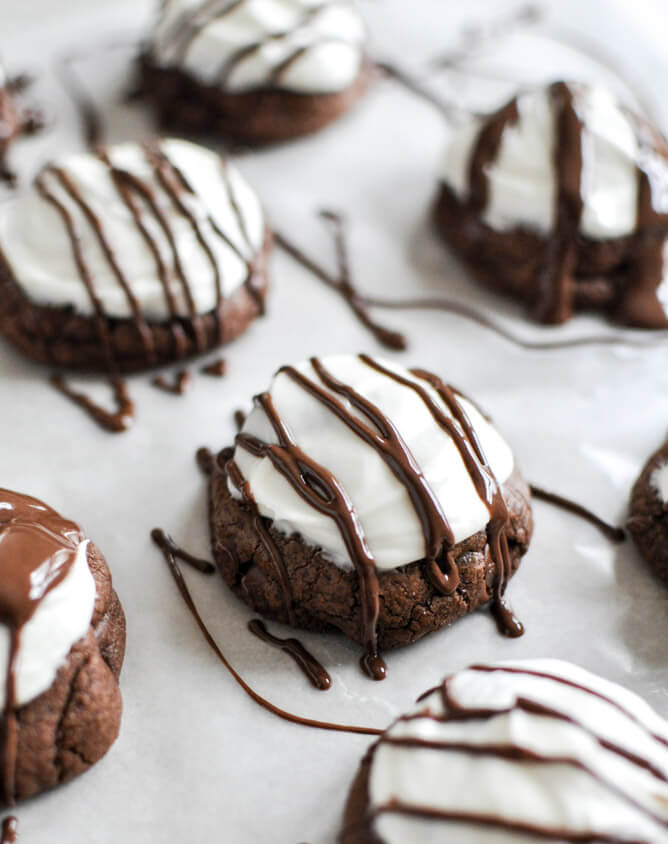 Peppermint Pattie Cookies are simply amazing. It's one of those recipes that when you try for the first time, you will want to do it over and over again. It's a simple cookie recipe too. To prepare Peppermint Pattie Cookies you will need some unsweetened cocoa, brown and granular sugar, vanilla extract and dark chocolate chips. Don't forget some flour, baking soda and salt. Add evaporated milk and unsalted butter to soften them and you are good to go.
Besides Peppermint Cookies You Can Have:
Peanut butter
Chocolate chip
Oatmeal
Raisin
Butter
Biscotti
Almond
Brown Butter Shortbread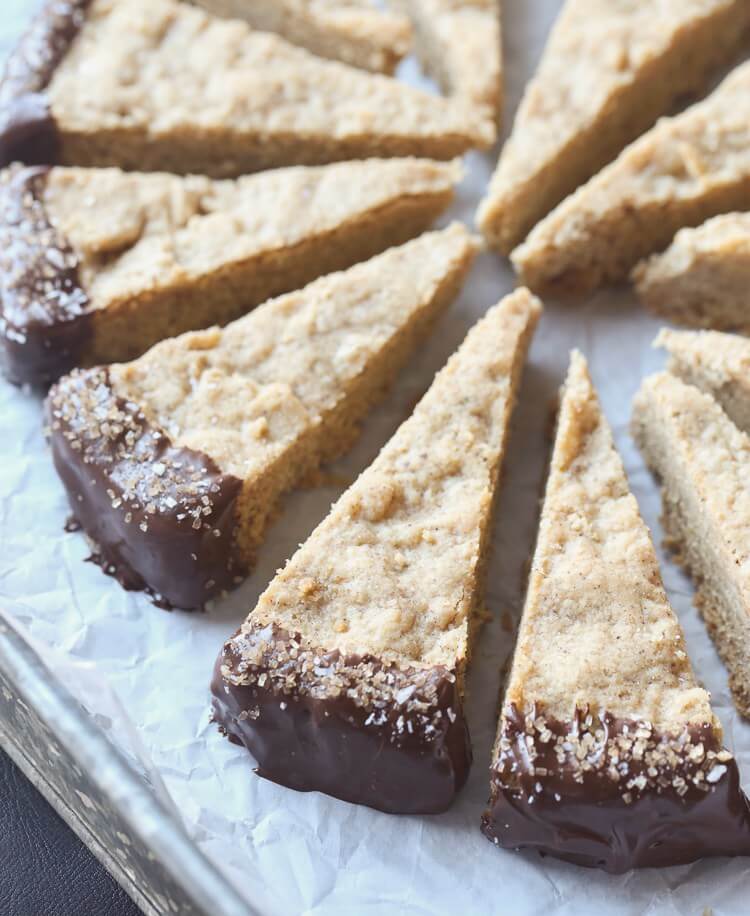 Brown Butter Shortbread is a classic that never seems to get old. It's been here for a while but its refreshing taste will keep everyone happy this festive season. You will need a few ingredients to get these cookies ready. First of all, get some salted butter cut into cubes. Softened sugar, all-purpose flour, sanding sugar and dusting, and some vanilla extract are the other ingredients. This is one of the easiest cookie recipes on this list so if you don't have all day to bake, you should give it a try.
Chewy Triple Ginger Cookies
Chewy Triple Ginger Cookies are perhaps the best ginger cookies you will ever taste. What we love the most about them is that the ginger comes in three different forms. You will get freshly grated ginger, candied ginger, and ground ginger spice. All these three forms play a unique role. For example, the candied ginger gives the cookies that amazing chewy punch. The other two are also important in adding to the overall flavor. Give them a try and you will love it!
Christmas Tree Cookies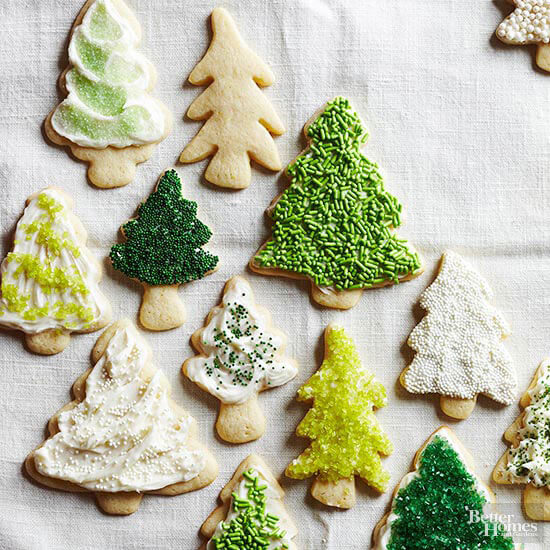 In case you are looking for something perfectly themed for the Christmas holiday then you will not go wrong with the Christmas Tree Cookies. There is no big difference between these cookies and your everyday cookies. The one thing that makes the Christmas Tree Cookies special is the simple fact that they are shaped like a Christmas tree. You can gather the family together for everyone to decorate each cookie with toppings the way they want. It will be a real bonding experience.
Mocha Coconut Crinkle Cookies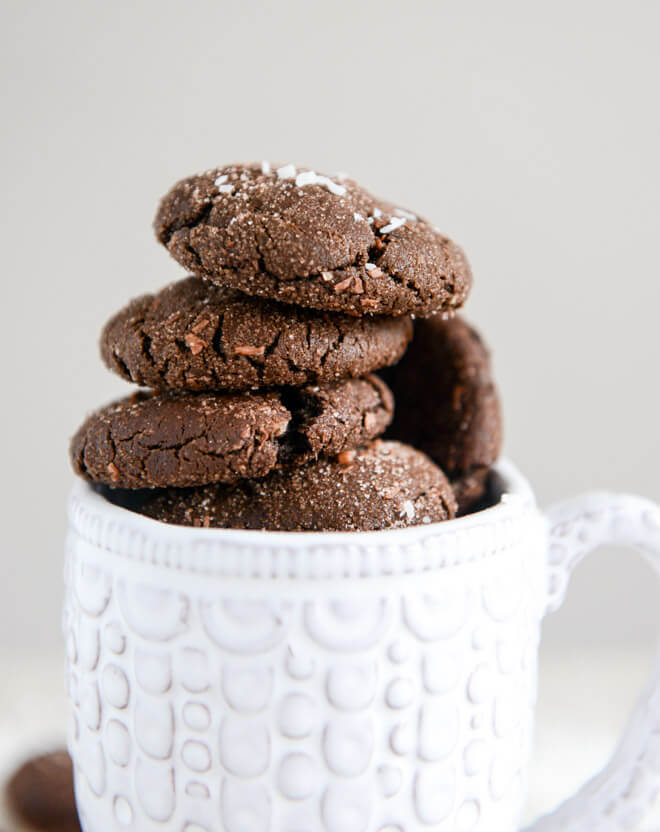 This is a simple chewy cookie recipe that can be prepared in a few minutes. Once the cookies are ready, drizzle some coconut butter on the top. This will improve the overall taste. Normal household ingredients will suffice for this recipe too. Although it's basic, it's one of the best special treats you can give to your family.
Salted Peanut Butter Shortbread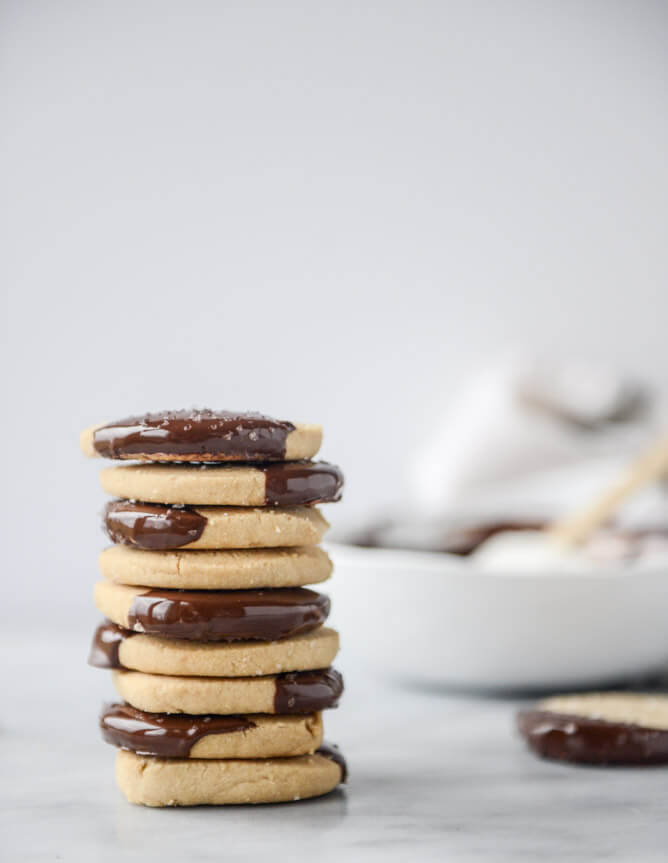 If you are one of those people who has never liked shortbread even once in their life, this Salted Peanut Butter Shortbread recipe will completely change your mind. The most important ingredients here are the peanut butter and chocolate. You will need the usual ingredients such as flour, some oil, salt and baking soda too.
Getting your family together this Christmas without cookies doesn't make sense. The great thing is that you don't need to worry. The simple recipes above will save the day. But there are still many others out there so don't be afraid to look for more cookie recipes.
Related: 7 Front Porch Decorating Ideas To Welcome The Holiday Season
Like these ideas? Which ones are you going to take to heart? Let us know in the comments below!