It's October again and you know what that means - it's Halloween. As you get ready to enjoy this night, don't forget the decorations. Halloween décor can include many things but the goal is often very simple – make it as scary (or funny) and as creative as you can. The best place to start with your Halloween décor is, of course, the front door. After all, you want your guests to get the theme of your party as they step into your home.
To help you out, we have prepared a few front door Halloween décor ideas.
Colony of Bats Door
There's nothing scarier during a Halloween night than the thought of blood-sucking vampire bats. There's just a creep factor about them that can scare anyone. You can add this bat decoration to your front door using paper bats. The paper bats are available in many sizes and can be easily bought online or you can cut them out yourself with a template. Stick them up carefully on the front door and that's it.
Monster Mouth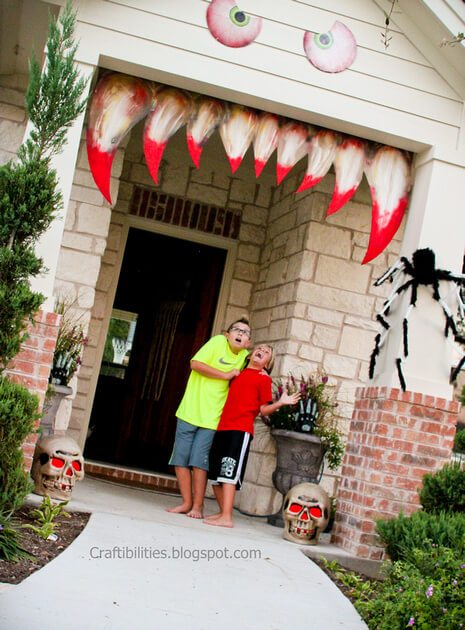 If you want to spook trick-or-treaters this year, make your house come alive with this creepy monster mouth for your front walkway! It certainly sets a tone for a scary Halloween night! Here's what you'll need:
A 4'x8' sheet of wood
A saw
A Sharpie marker
Acrylic paint
Spray paint
Find out how to make it here.
Skull Door Hanger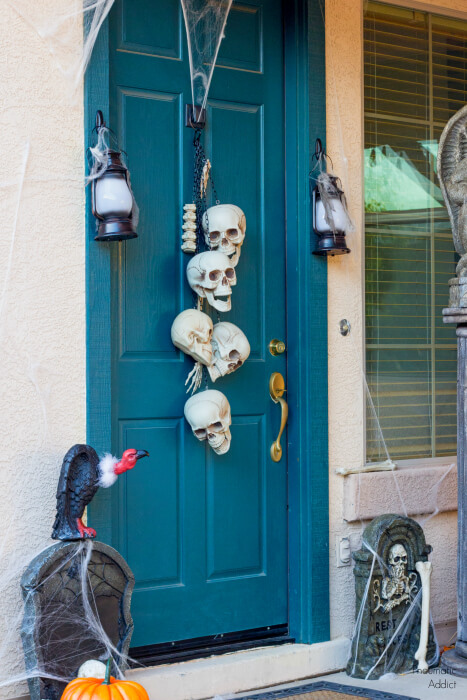 If you're looking for something a little more subtle than the monster mouth but not less scary, this one is the best choice for you. It's also a simple decoration to make. All you need is a collection of scary skulls and some rope to hang them on the door. Some people may also combine the skulls with artificial spider webs to make the arrangement even scarier. The skulls can easily be purchased online too.
Oogie Boogie Door Decal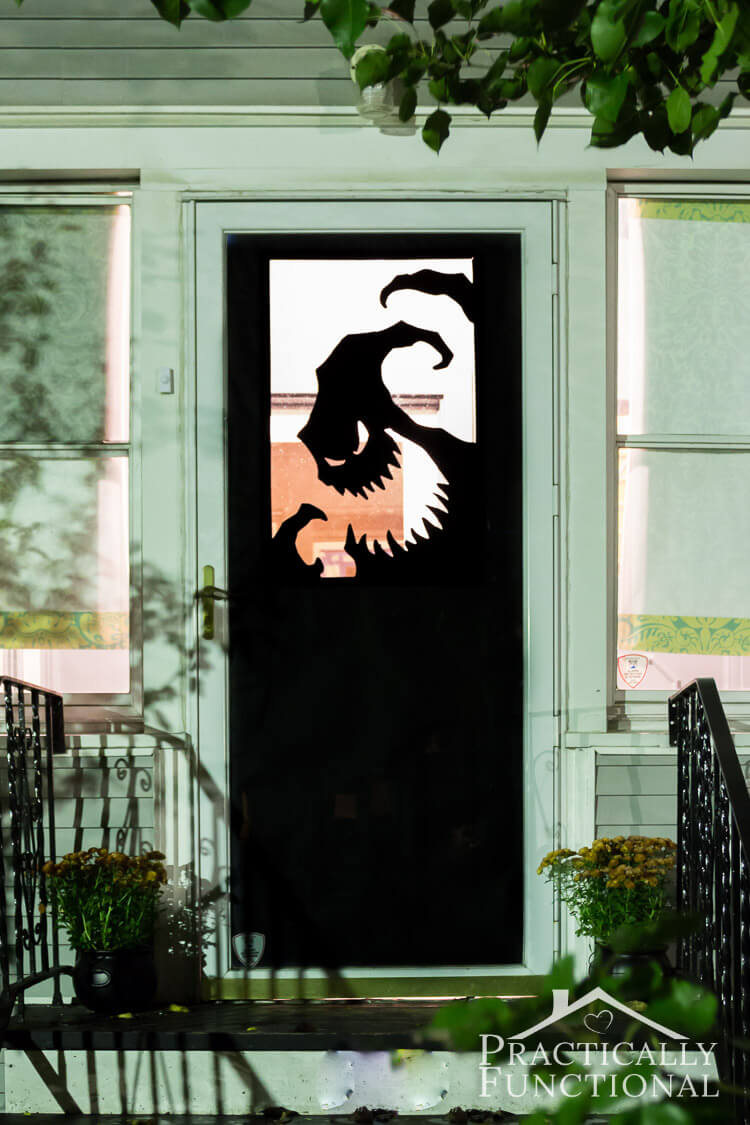 This front door decoration will be perfect for both kids and adults who love The Nightmare Before Christmas. It's a door decal that delivers a new level of creepy that goes hand in hand with the Halloween theme. Find out how to make it here.
Home Haunted Home Banner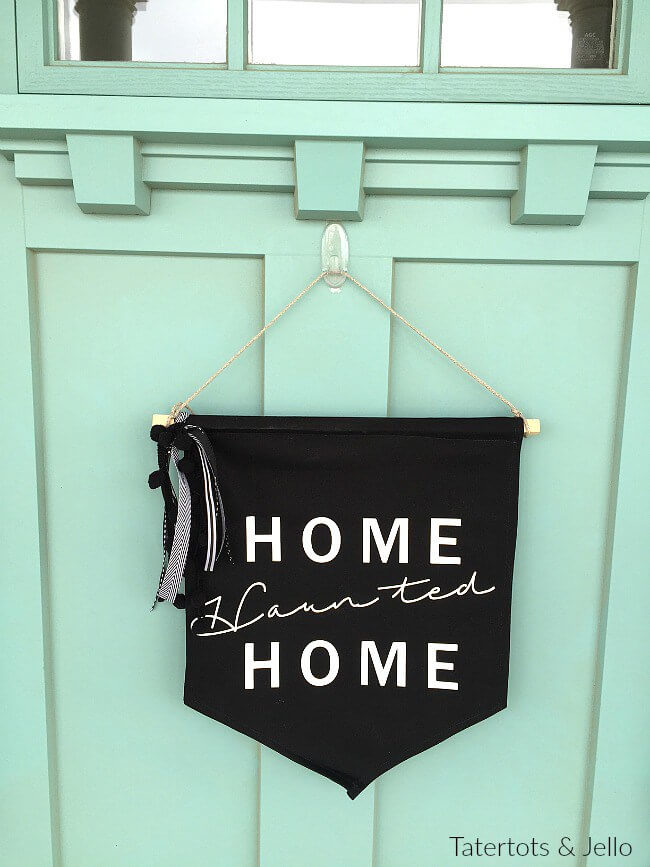 This simple "Home Haunted Home" banner is a quick and easy front door decoration that you can use if you're not looking for anything over the top. It's a great way to welcome guests to your home if you're planning on throwing a Halloween party. Find out how to make it here.
Candy Welcome Sign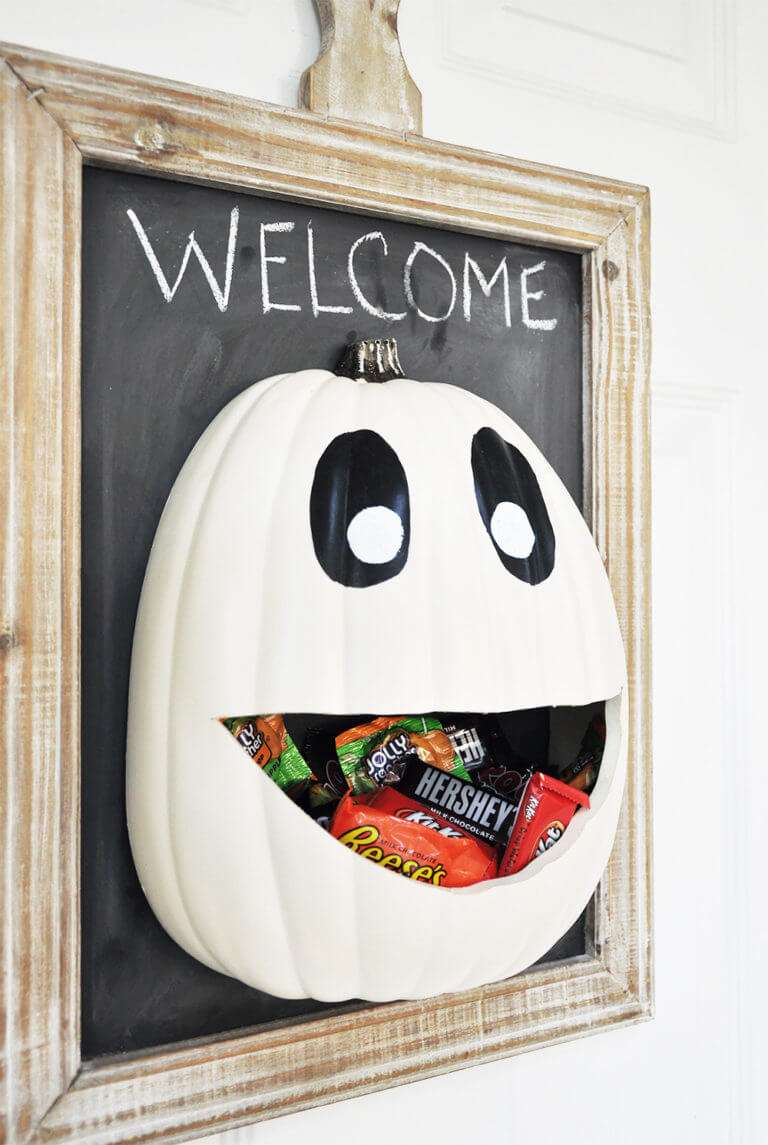 This is a super cute and practical idea for any home that gets trick-or-treaters. If you're not going to be home Halloween night or if you have dogs who get upset by the doorbell ringing, hang this candy welcome sign on your door and let the trick-or-treaters help themselves. You can also put up a small sign that says "Please only take one" and/or "Please do not ring the doorbell." To find out how to make it, click here.
Frankenstein Front Door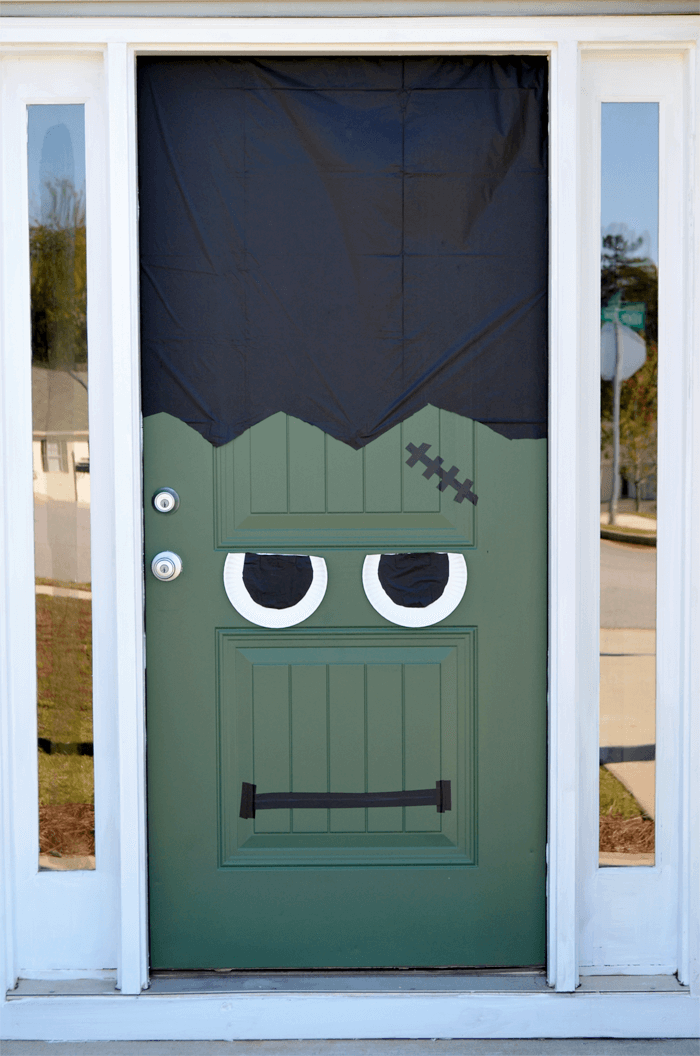 Frankenstein and Halloween go together so perfectly and this DIY project could be ideal for you. You only need very few supplies most of which include trash bags and some paper plates. These are all things you can get at home. All you need is to stick them carefully on the door to bring out a spooky Frankenstein image to the fold.
Pumpkin Archway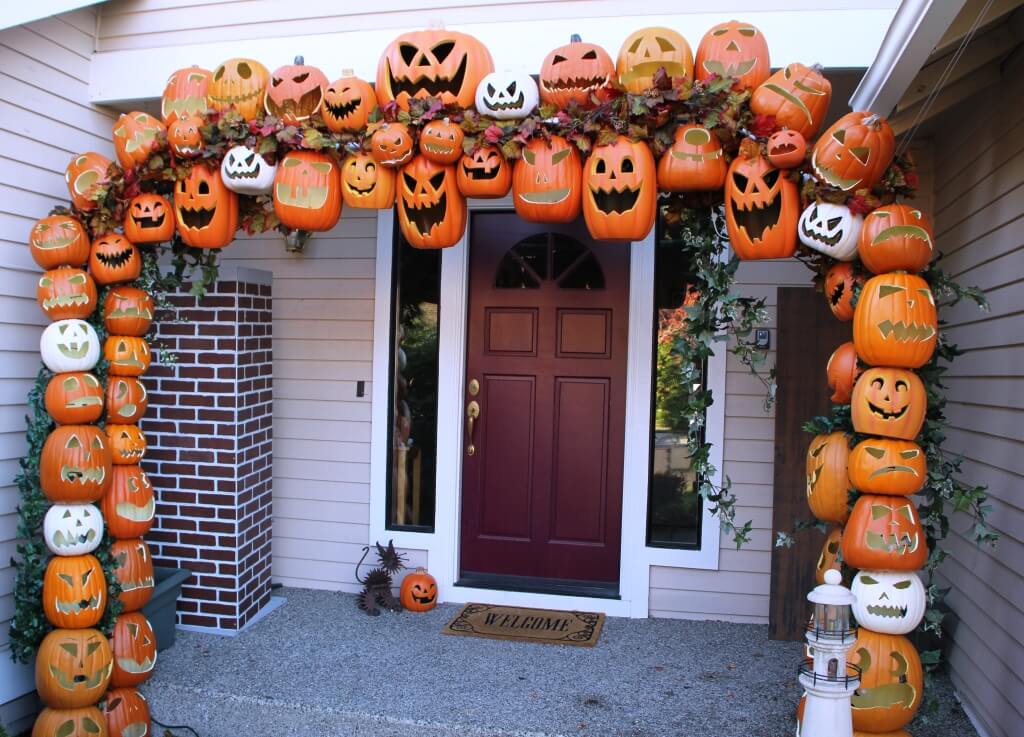 If you're looking for something with some creativity and design value then this is the option to go for. You will need a number of cut-out pumpkins. Make sure they come in different sizes too. Use a plant-based archway around the door. Once the archway is in place, start sticking in the pumpkins one by one. Ensure the bigger ones are at the bottom and the smaller ones at the top. See how it was made here.
Your front door sets the mood for Halloween night, so plan accordingly!
Does your front door need repairing or does it need to be replaced? Get a free quote today!
Keep Reading: