We all love pumpkin carvings, don't we? We have tried many designs, created so many beautiful cuts, and we still continue to stretch our imagination. But this year you can do something different. The most important thing in pumpkin carvings is beauty and artistry. As you begin to think about various designs you can explore, remember that the goal is to create something simple and beautiful. In case you are wondering how exactly you can do this, we have created a list of simple pumpkin carving ideas for you below:
"Make pumpkin bread as the default gift for everyone. It is cheap, it is beloved, it is carbs." - Karen Bender
Pumpkin Pots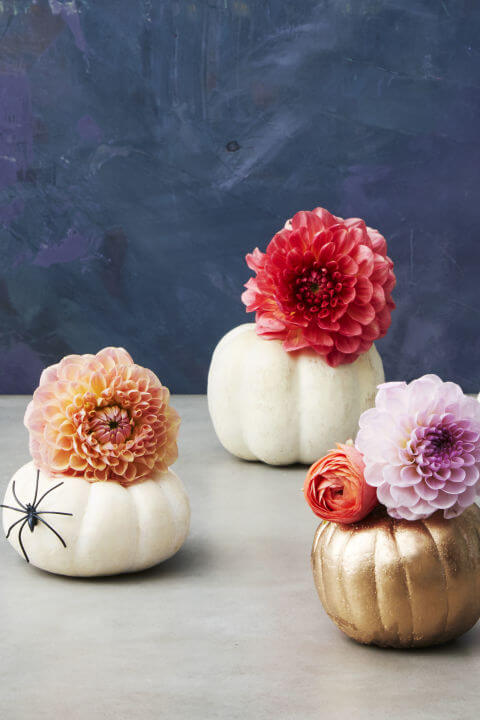 You can easily make beautiful pumpkin pots at home that will dazzle everyone. All you need is a mini pumpkin, a water bottle, and some flowers. Start by carving the top of the mini pumpkin using a knife. Go ahead and cut off the bottom to create room for the water bottle. Get the water bottle and drop it into the hollow part. The bottle will be like a vase where you can put in some flowers. If you want, you can paint the pumpkins with the colors you want.
Spots and Dots
A normal pumpkin doesn't look very beautiful. But you can still add some touch of color and pattern on it to make a little bit more appealing. This spot and dots design, in particular, caught our attention. The first step is to sketch out the polka dot pattern using a marker, and make sure that there's enough space left between the dots. It may be easier to show you than tell you what we are talking about here. Try adding the following:
Stars
Skulls
Design patterns
Wi-Fi signal
American Flag
Snowflakes
Eyes
Stripes
Zombie Skeleton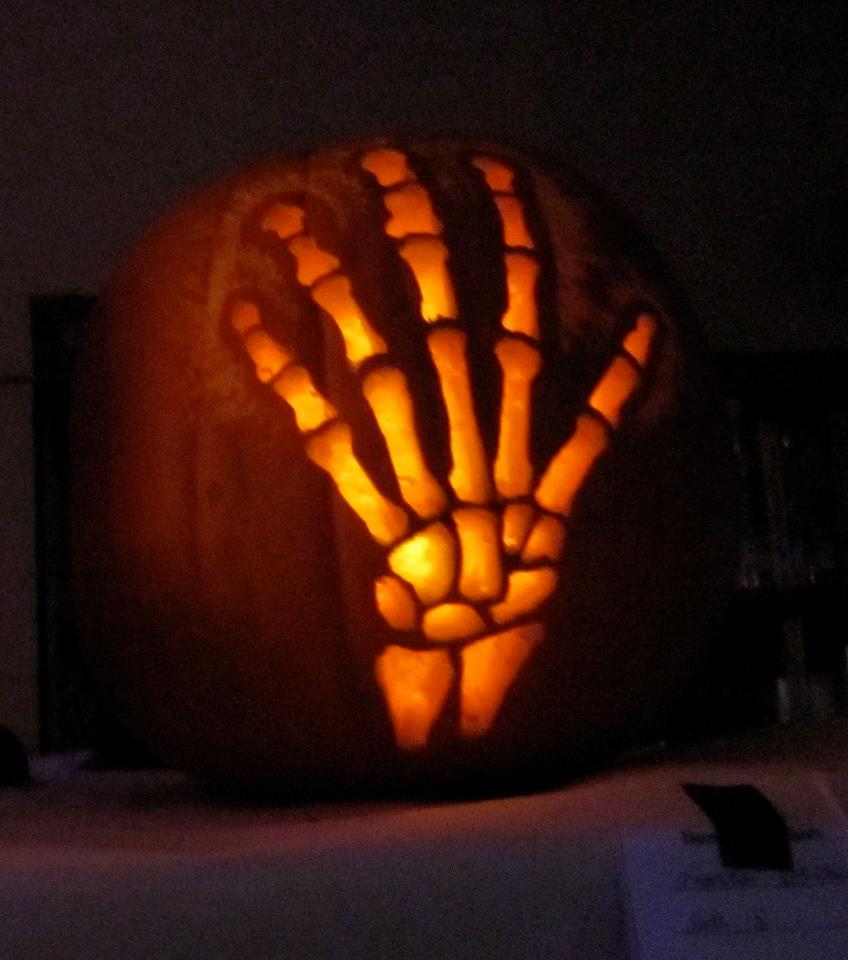 If you are looking for something more aligned to the Halloween theme, this zombie skeleton design will actually do. The goal is to carve out life-sized bony limbs on one or two double decker pumpkins. The lower one can be larger than the upper one for the best look. You can put this pumpkin somewhere in your backyard.
Spooky Skeleton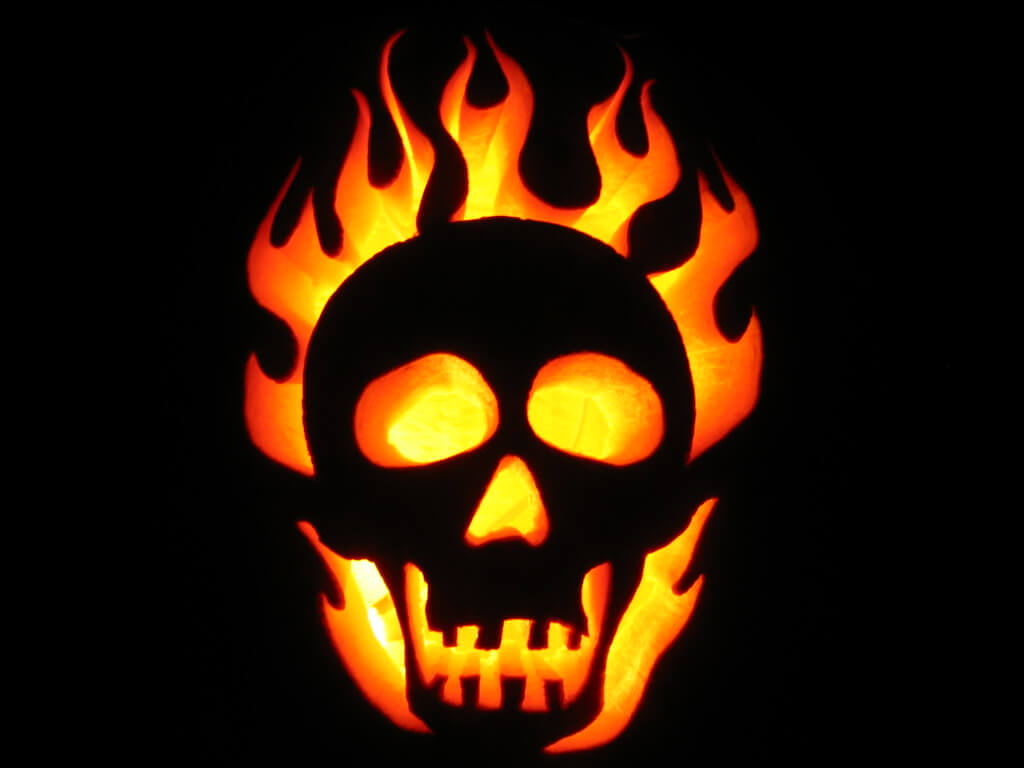 Still on the Halloween theme, this spooky skeleton design would be a perfect compliment for the zombie skeleton above. It's actually a very simple design. You will still need double-decker pumpkins. You should carve out a skeleton pumpkin head on the upper pumpkin and a skeleton torso on the lower, bigger pumpkin. If you want, you can add a white rabbit hat on the skeleton. The photo below captures this design very well.
Carved Cannibal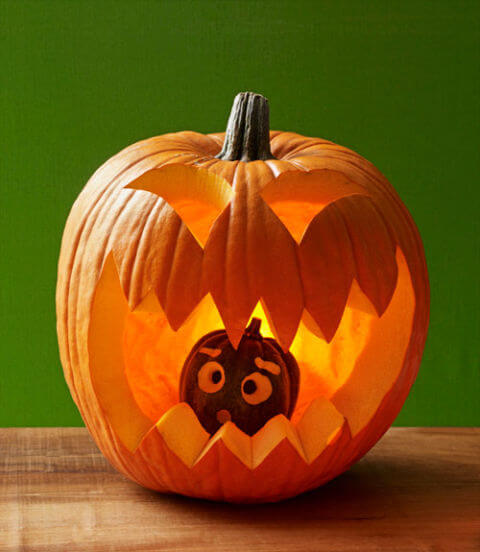 The idea with this carved cannibal design is to create an impression of one big pumpkin eating another smaller one. You will need to carve out the big pumpkin first. Don't bother with the entire head, a big giant mouth only will do. Place the smaller pumpkin inside the bigger one. Don't forget to carve out large sized teeth on the bigger pumpkin. Just to give you an idea of what this design is about, check out the photo below.
Scary Sights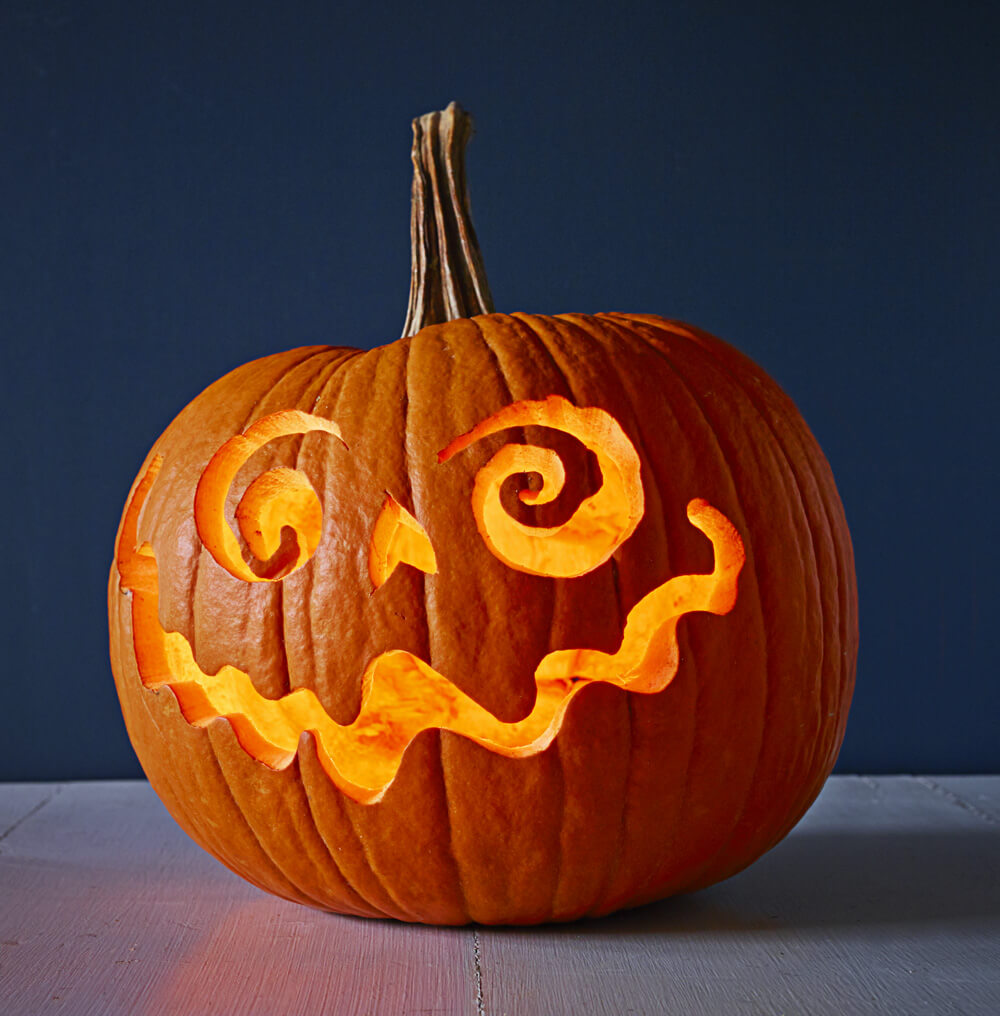 Because we love Halloween's spooky nature and how we can scare off everyone with our creepy costumes, we couldn't resist the urge to include a simple scared pumpkin carving. Yes, we are talking about a scared pumpkin. It's one of the funniest designs. All you need to do is carve a scared face on a large sized pumpkin and you are good to go.
Evil Eyes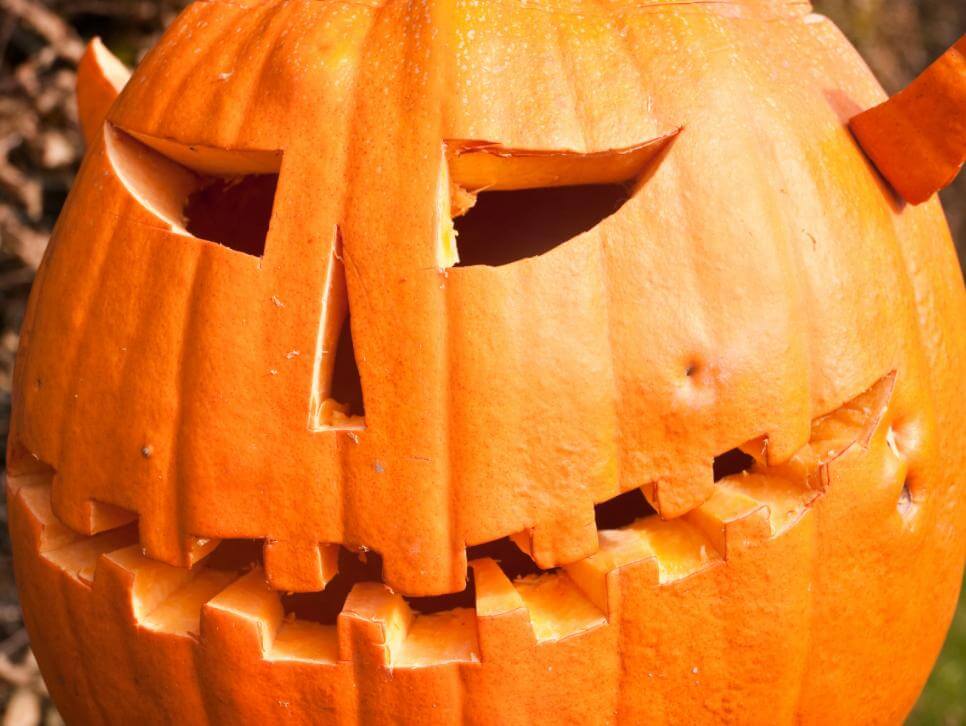 To wrap up our list of great pumpkin carving ideas, we have decided to give you a taste of this evil eyed monster. It's the perfect carving for Halloween. You will create a pumpkin head casting the face of a scary, evil monster.
Well, these are basically some of the best pumpkin carving ideas that you can explore this Halloween. They are all amazing, simple, and fun to make. Whether you are a stickler for creative artistry or just someone looking for a simple Halloween pumpkin decoration, the options above will definitely meet your needs. Creative pumpkin decorations won't take more than a few hours of your time.
Related: 8 Cute and Funny Halloween Recipes
Like these ideas? Which ones are you going to make? Let us know in the comments below!