If you've wandered around a Dollar Store, then you know there is a wide variety of stuff that the store offers to help you have a more organized home. Take a custom DIY approach to new features in your home that you can make yourself for a nominal fee. Keep on reading and discover the wonders that Dollar Store DIY decor can bring into your home! Things like:
Bedroom renovation
Organization ideas
Bathroom upgrades
Kitchen remodel design
Remodeling tips
Cheap bathroom shower renovation
House basement ideas
And Dollar Store remodel tips
Bathroom Towel Storage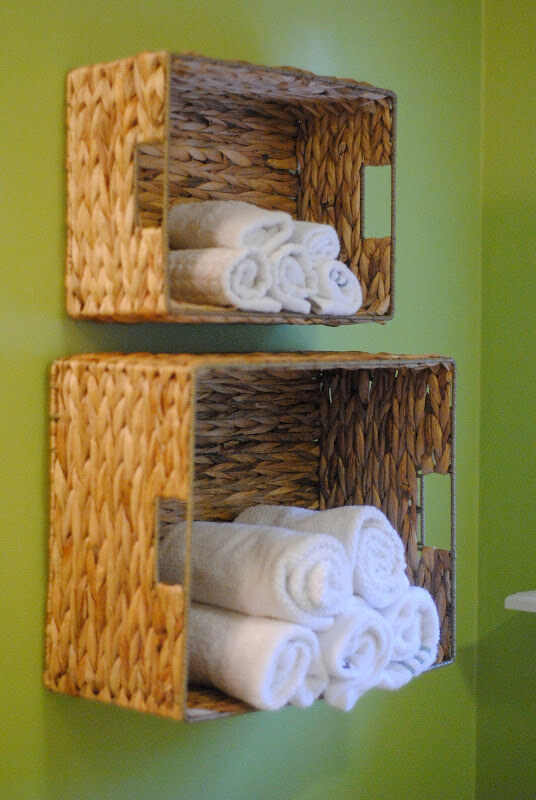 Are you troubled by the fact that you no longer have available space to keep hand towels in? Just spare five minutes of your time to screw in rectangular baskets to the wall. They will form a lightweight DIY open shelving without costing you more than a couple of bucks.
"It takes half your life before you discover life is a do-it-yourself project." - Napoleon Hill
Earring Organizer from an Ice Cube Tray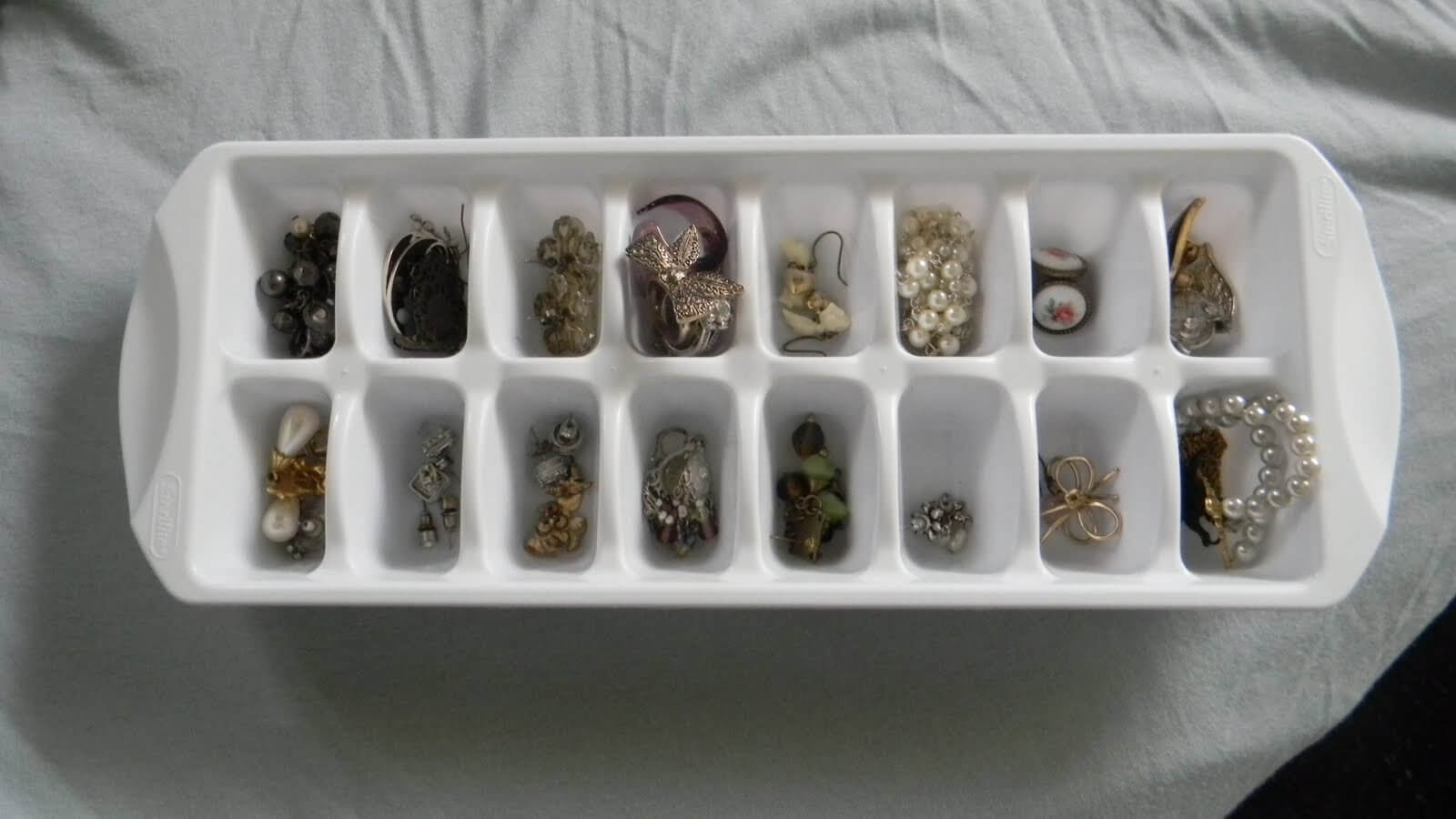 Keeping all your earrings distinguishable, easy to grab, and tangle-free is a job on its own. This simple interior renovation DIY won't require you to craft or construct a single thing, and you will instantly have an incredible earring organizer. The compartments of the ice cube tray can help you sort all your jewelry so you can easily find them!
Wire Rack Turned Jewelry Holder
Add a pretty DIY jewelry holder to your cabinet or storage space as it's likely to need one. Now, you have an ingenious way of showcasing your jewelry and accessories collection. When you take a trip to the store, grab some scrap wood, acrylic paint, letter stickers, and a wire rack to convert them into a stylish jewelry holder.
File Box Storage for Your Bathroom Supplies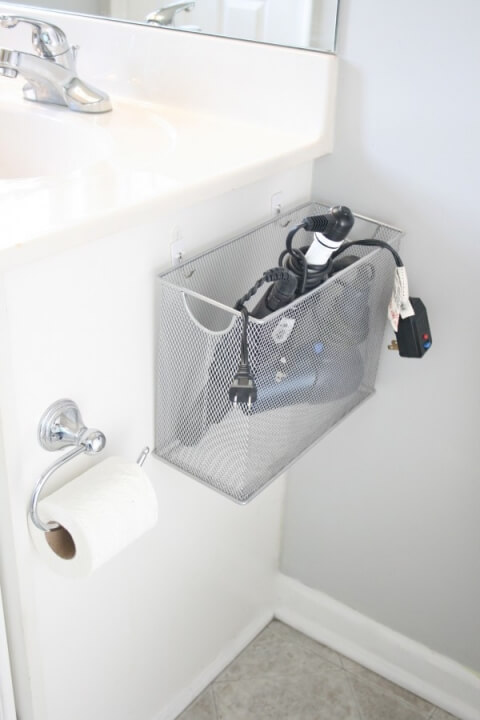 Almost all of us cramp all of our bathroom supplies on our bathroom countertops. Free up countertop space with this wonderful storage solution. All you will need is a mesh file box or any other slim desk side storage that your nearest Dollar Store has for sale. The side storage will let you get the easiest access to your straighteners, blow dryers, and curling irons. You won't need a remodeling construction company.
Gift Wrap Storage
Don't limit yourself by only using door shoe organizers for footwear as they are also great to turn into a gift wrap storage! With this easy and green remodeling tip you just have to hang the organizer in your office and transfer your spare wrapping paper inside it. Now, you won't have to worry when there's an event coming up soon because you know you have gift wrap at the ready!
Additional Storage Shelving Made of Plastic Crates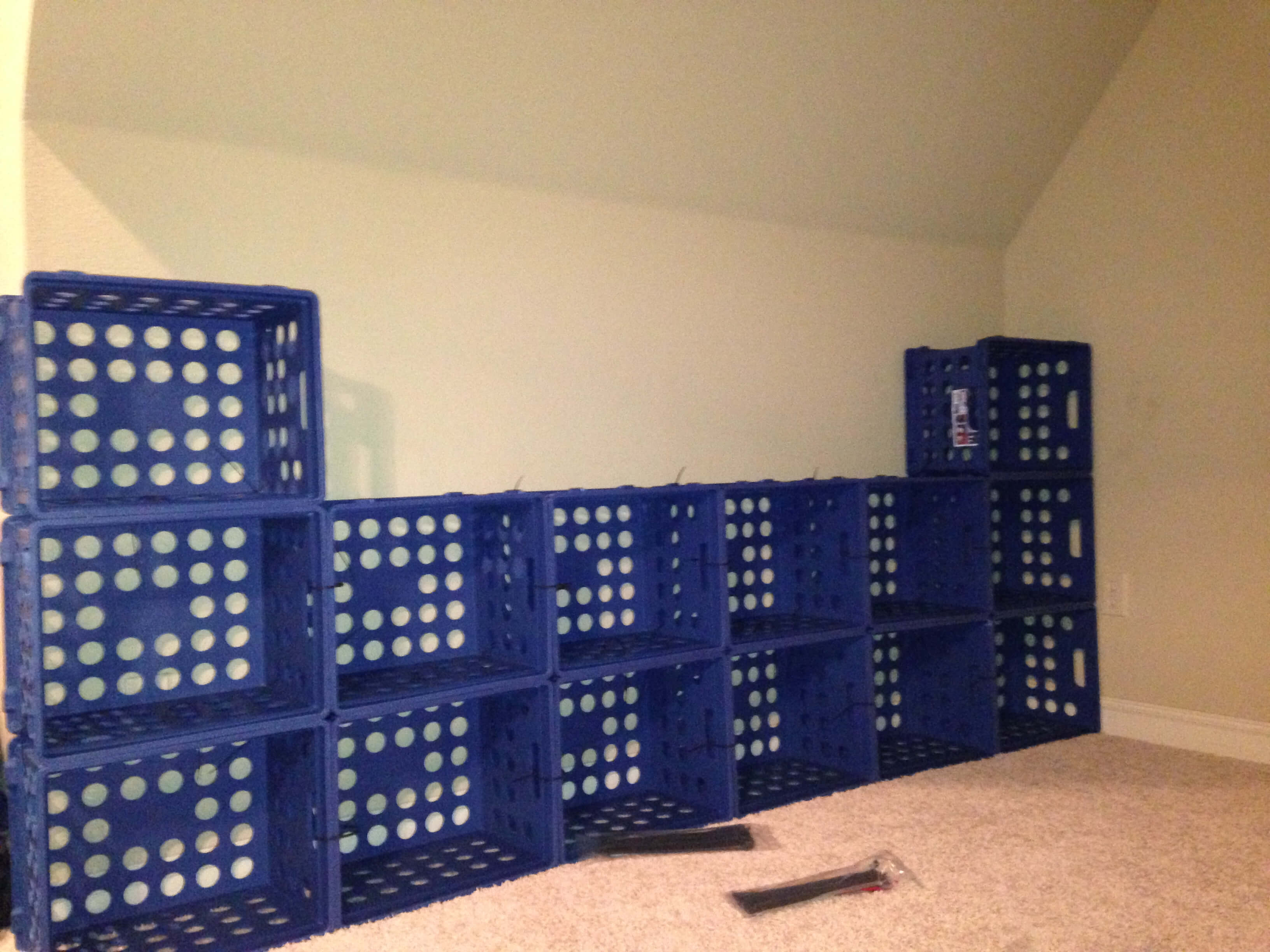 There is not enough room in your house to store all the things that need storage! So, why not let this DIY concept come to the rescue? Just connect a couple of plastic crates. Make sure that you've made a hole at each crate. Then, add metal washers to the baskets so you can make a huge storage shelving system that you can put up on any wall.
Ribbon Basket Storage
Here is a hack to organize craft ribbons! This is very useful as they are usually difficult to tackle and they easily get messy. For this DIY project, purchase a $1 plastic container with holes. Don't forget to grab pile wood rot and a saw as well. Insert the rod into both ends of the basket and ribbon spools will be in place for as long as you'd like!
DIY Rope Basket
Do you know what's better than great organization? When it's paired with beautiful aesthetics! The slightly gradient hues will surely be loved by anyone who lays eyes on this DIY rope basket. It is easy to make and charming to look at. Who knew a laundry bin can be turned into a purposeful yet attractive storage?
Suction Cup Bottle Holders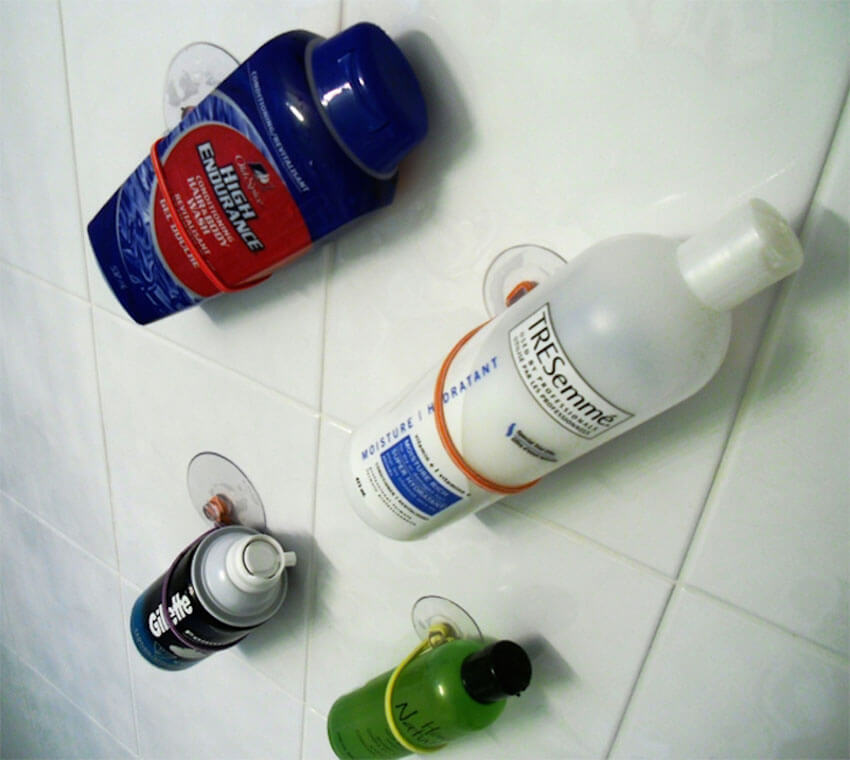 These elastic bottle holders that are so easy to make are great in making use of the bare walls in your bathroom area. Now, you have a place to keep conditioners, lotions, shampoos, and other bottled products separated and organized.