We all know how easily an innocent trip to Target can become a self indulgent shopping spree. These guys really do an amazing job in getting us to spend money on things that we don't really need.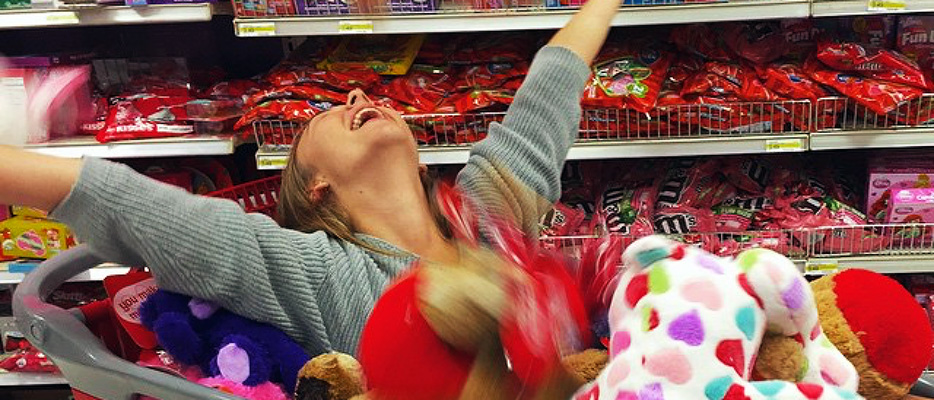 Despite recognizing their incredible marketing skills, we thought it would be nice if we could help you feel a little better when you home full with trays and pillows and lamps you don't really know where to put.
These genius hacks will upgrade the items you already bought or that you're about to (eventually) buy next time you walk past those doors. We're not saying Target is bad, but if you have a Target problem, well, you have a problem. So if it's hard for you to avoid Target, let's do some damage management.
1. Upgrade Their Boring Stools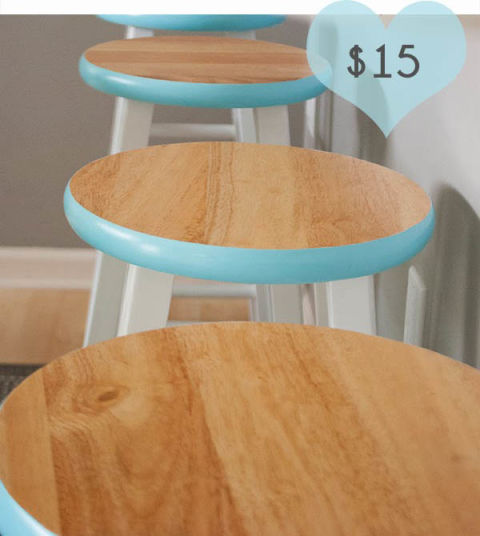 They looked plain and dull, but yet for some reason you thought they'd be useful somewhere, sometime soon. The good news is there's hope for them, and with a little makeover they will become really nice decor items. You can learn how to do this magic here. See the pictures and find out you can still feel good about them.
2. Ingenious Wire Table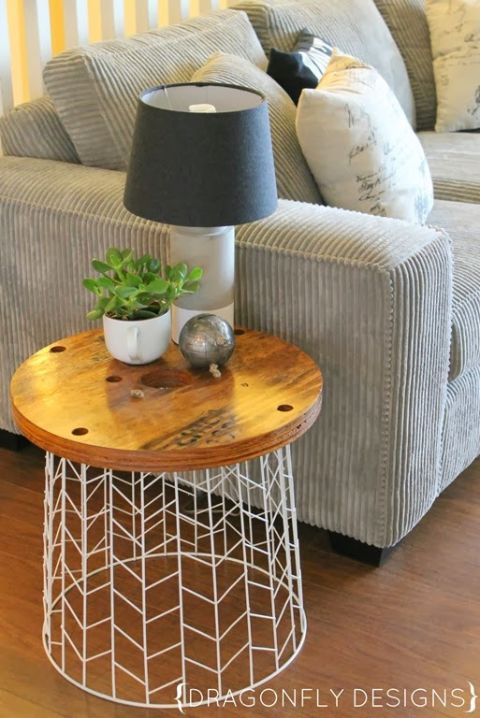 We're especially fond of this one since it demonstrates exactly what our point is with this post. How cool is that this is actually a laundry basket flipped over to become the base for a beautiful table for lamp and drinks! Learn this hack here. We just love it when ordinary becomes chic.
3. PVC Light Fixture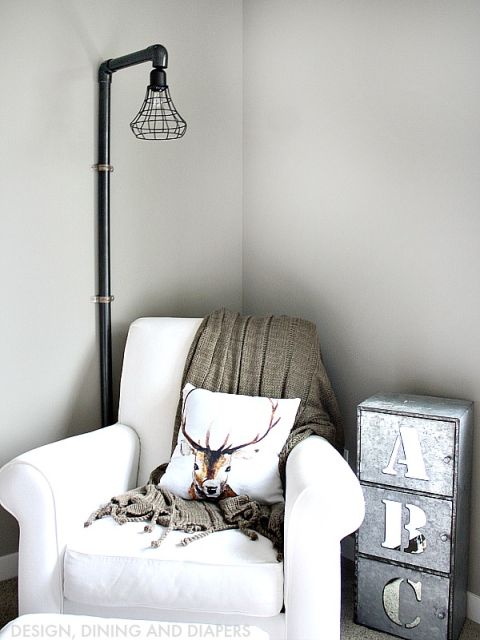 Now you'll just say: No way! We had the same reaction when we found out that this super cool industrial lamp is no more than a PVC pipe connected to a very inexpensive Target pendant light that cost a little over twenty bucks. It's super easy to make and the result is stunning!
4. The $20 Sophisticated Golden Sconce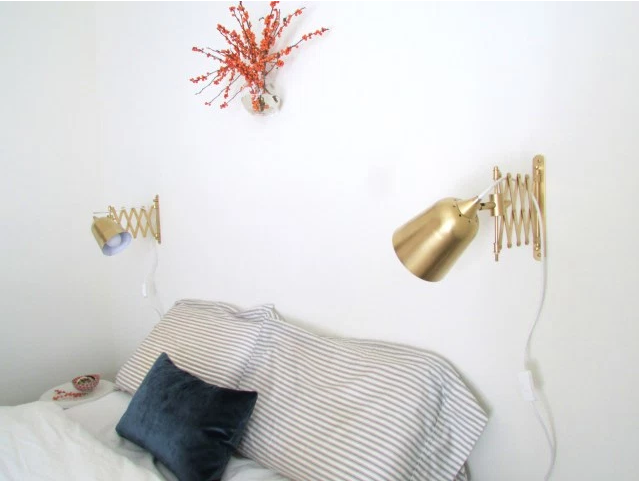 This one is also great! Grab an inexpensive accordion mirror, get rid of the mirror and use the accordion arm only. Then get a Target table lamp, unscrew and screw back accordingly, spray paint it gold and voilá! You got yourself a modern and elegant gilded sconce.
5. Gold Accented Trays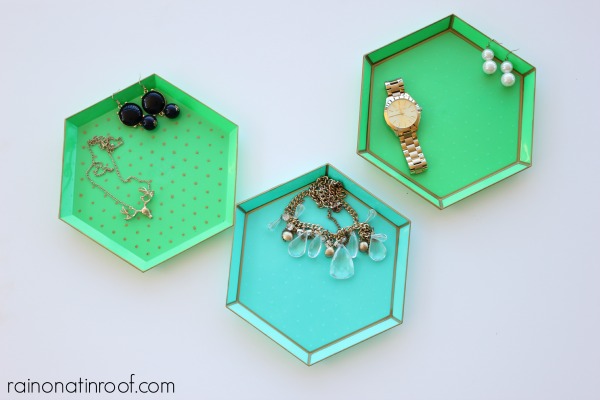 The wonders a sharpie and a dollar tray can do! That's right, the original trays cost a dollar at Target, and then all you have to do is get creative with a golden sharpie.
These trays come in different colors and you just need to run it along the lines, polka dot it or use your imagination to turn them into these beautiful jewelry dispensers. This is easy DIY.
So that's how you get over the guilt of unnecessary expenses. By getting creative and inspired on the internet. After all, " Creativity is a wild mind and a disciplined eye". - Dorothy Parker