We all know that summer is about the outdoors. It's about spending time with the family enjoying the warm weather after months of winter. Summer decorations may vary from one home to another but even then, there's something that seems to be the mainstay of any summer décor. Using wreaths to decorate front doors is now a big part of summer decoration and why not, there's nothing more inviting at the front door than a handcrafted wreath creatively designed to reflect the beauty of your home. But not just any wreath will do. There are a few design tips you may need to keep in mind.
Well, here are some of the best summer wreaths to consider:
Farmhouse Wagon Wheel Wreath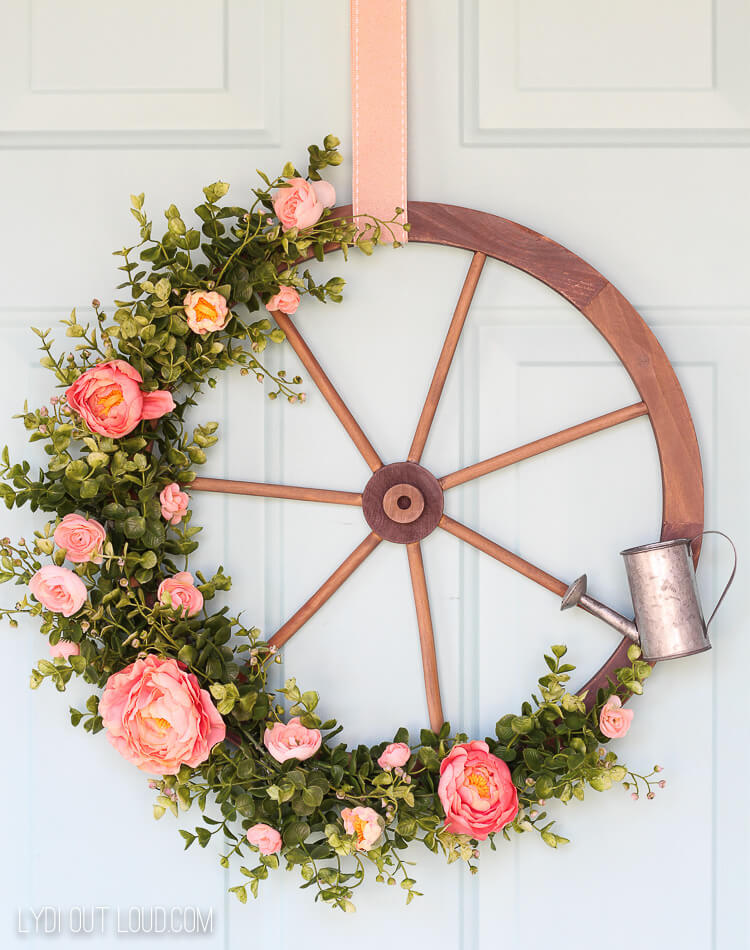 In case you have an old farmhouse wagon wheel that you no longer use, you can transom it into a creative and beautiful wreath for your door. The wagon wheel already offers the structure on which other décor ideas can be based on. Just hang it on the door and embellish it with green vines or plants and a few flowers. Don't add flowers all around the wheel. Halfway is fine. You will also need to expose the vintage nature of the wagon wheel to achieve maximum effect. It's a simple design that definitely works!
Little Vintage Nest
You may also use vines to create a bird nest design for your front door wreath. Try to make it big but proportional to your door size. The vines should be tied together to form a nest. The arrangement is then embellished with a few flowers which usually go at the center of the nest. This will offer the best possible welcoming look.
Garden Hose Spring Wreath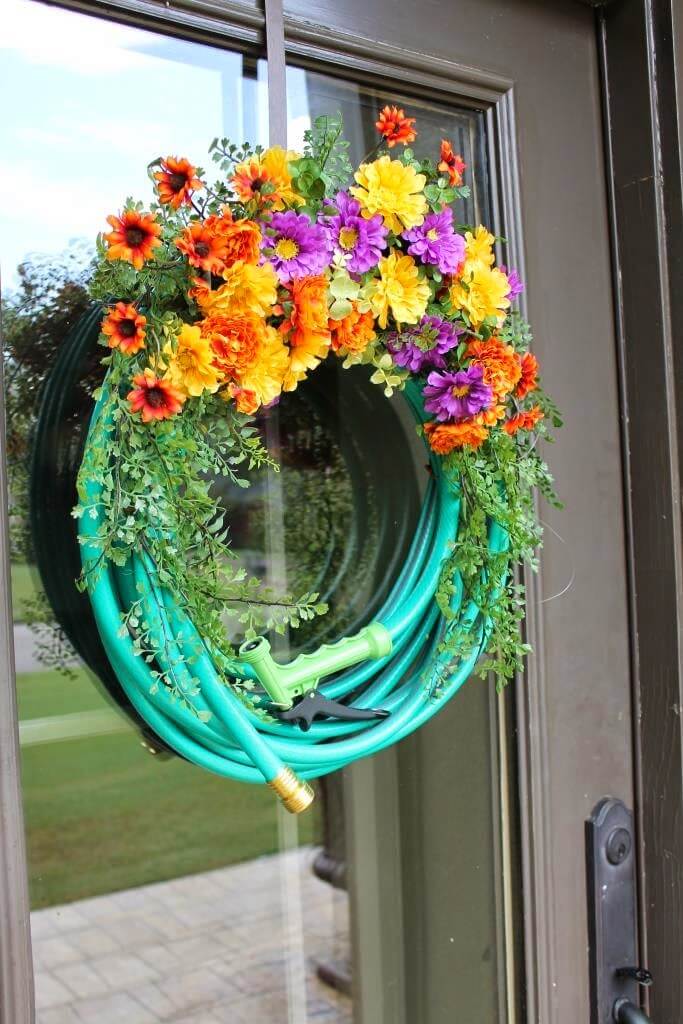 This is one of the most creative and simple wreath designs. So pick up that garden hose that you rarely use. Wrap it around to form a wreath. Make sure the hose is fastened enough to stay in place. The rubber used to make these hoses is very flexible. It's not always guaranteed that it will retain its shape if not fastened strong enough though. Once the hose is right on the door, it's time to embellish it with a few flowers. We often recommend bright colors. Green hoses tend to reflect well with bright flowers since they offer a lush green background.
Watering Can Door Wreath
Who says front door wreaths need to be round shaped. It can be something as simple as hanging up a watering can and a few bright flowers. It doesn't matter whether the can is old or not. The most important thing about this décor design is its simplicity and creativity. Although you can use any kind of flowers you want, large bright flowers will deliver the best results for your front door.
Summer Lemon Wreath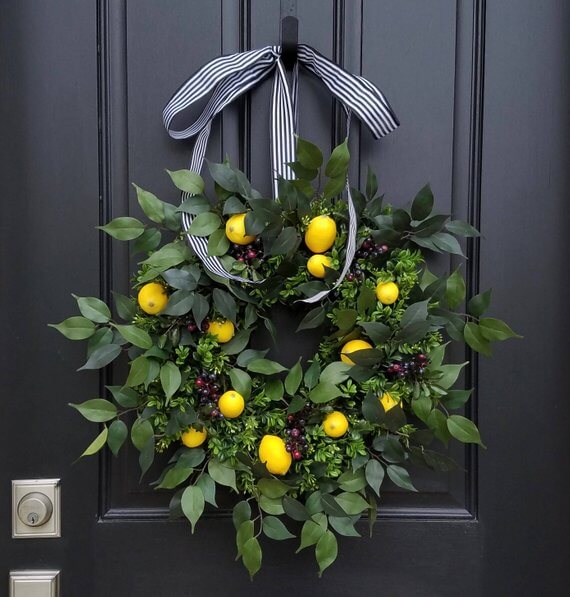 In line with the overall theme of summer, this lemon design will be perfect. After all, who doesn't love a cold glass of lemonade during summer? All you need to do is to put together an arrangement of green leaves together on a rounded vine. Once this is done, you will need to splash the arrangement with a few lemons. Large yellow lemons are ideal for this. The lemons need to be spaced in order to offer the accent effect on the green background. Some people may also add a yellow ribbon on either side of the wreath for the perfect look. Either way, this is one summer décor that will mean something to everyone who sees it.
Wreaths are designed to offer welcoming warmth to people who walk through your front door. Although summer wreath designs come in many shapes and forms, many homeowners prefer simple DIY solutions. Well, the options above should work in this regard. They are all creative and simple enough for you to work on at home without any special tools or supplies.
Keep Reading: