St. Patrick's Day is a cultural and religious event that is held each year on March 17th. Although traditionally this event has always been associated with the Irish people, it has over the centuries evolved to become a global cultural holiday. You don't need to be Irish to celebrate St. Patrick's Day.
If you are getting ready for this year's holiday then you must have sorted the decorations out already. Green is the color of this holiday. So, no matter how you decorate, make sure there is a prevalence of green in whatever you decide to go for.
Here are a few decoration ideas that might interest you.
Lovely St. Patrick's Day Banner

If you don't have time to decorate the entire home with green St. Patrick's Day decorations, you can go for this simple banner. Any design here will work. Whether you want to use paper flowers or fabrics to make the banner, as long as it's green it will have the desired effect. Add a message to it too and see the charm grow on everyone who sees it.
Related: 4 Exciting DIY Spring Projects for Your Home's Exterior
St. Patrick's Day Lucky Pillow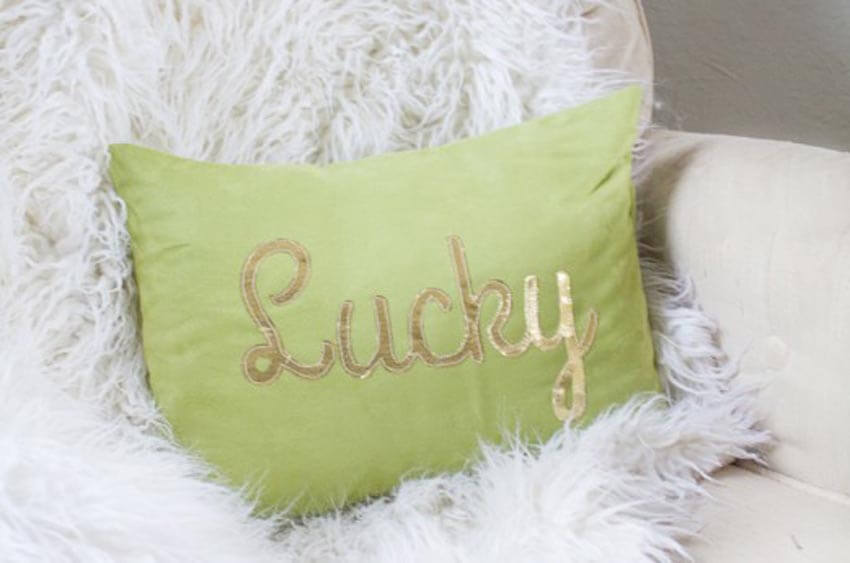 This St. Patrick's Day lucky pillow is also a simple easy-to-make decoration that couldn't be more aligned with the themes of this special day. You can make it more magical by blending dark and light shades of green. A touch of white may be a good choice too. Set the pillow on a dark background and you that's it. The green "lucky" phrase clearly written in the middle of the pillow will be something distinctive.
DIY Chenille Shamrocks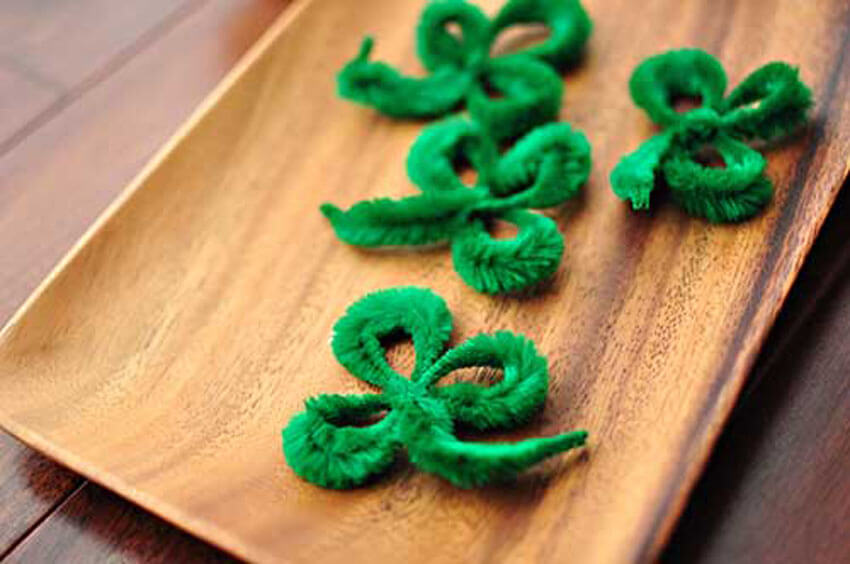 Shamrocks are very common in St. Patrick's Day decorations and you can rest assured they will never go wrong. The green decoration will gloss any St. Patrick's Day event or party. The shamrocks are also very easy to make and can be easily recycled for future celebrations of St. Patrick's Day or any other holiday that requires unique and simple decorations.
Lucky Photo Display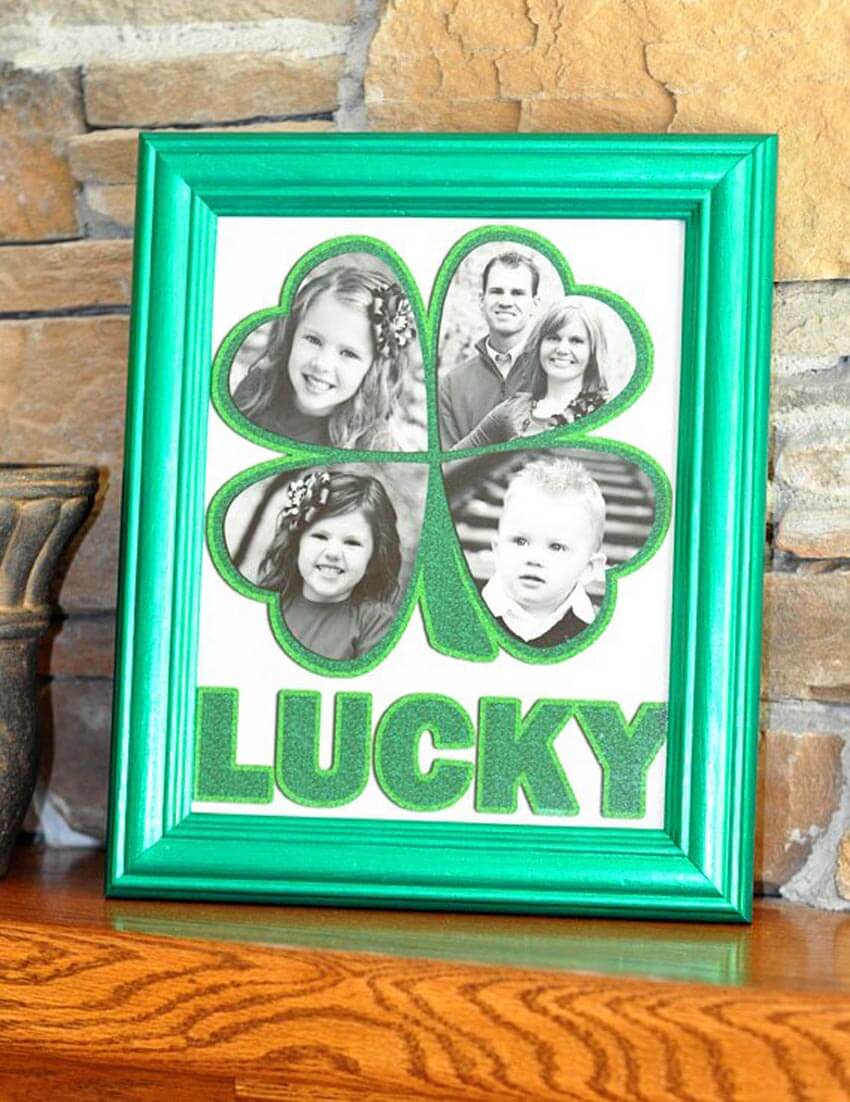 You can add some level of intimacy to your decorations by making a simple lucky photo display this St. Patrick's Day. All you need is a simple photo frame and three or four pictures of your loved ones. Mount the photos on the frame and separate each of them with a green border. Paint the frame green and scribble the word "lucky" at the bottom. Hang the portrait somewhere on the wall. This is a decorating idea that will not only perfectly fit the holiday but it will also add to the emotions of St. Patrick's Day.
Related: How to Bring Your Walls to Life with Wall Art
Lucky Me Board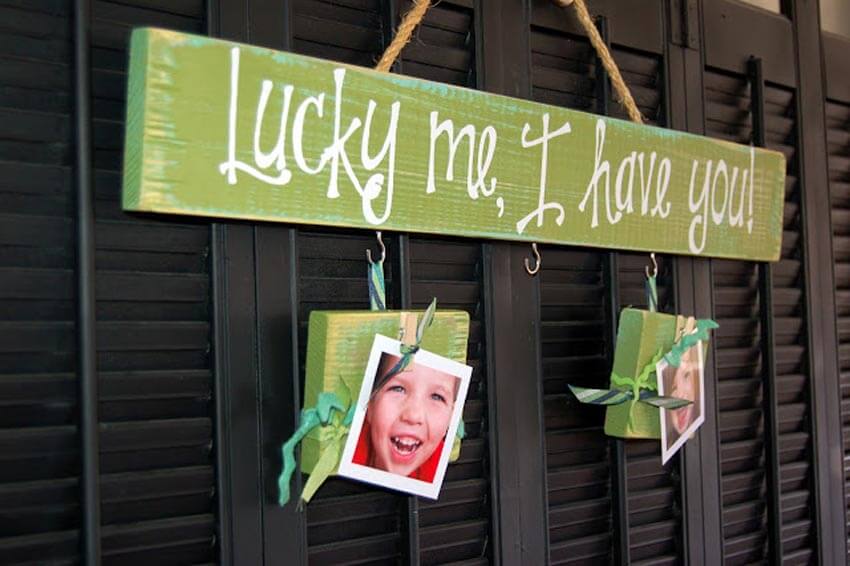 You can also create a basic "Lucky Me" board to decorate your front door this St. Patrick's Day. Find a simple board and paint it light green. Write phrase "Lucky Me" on the board with dark green paint. Once you are done with this, find special photos of your loved ones and use green threads to hang them on the board. Take the entire arrangement and place it somewhere on a wall or on the front door. The message on the board can be anything though. As long as it's a special message, you can go ahead and write it.
DIY Shamrock Wreath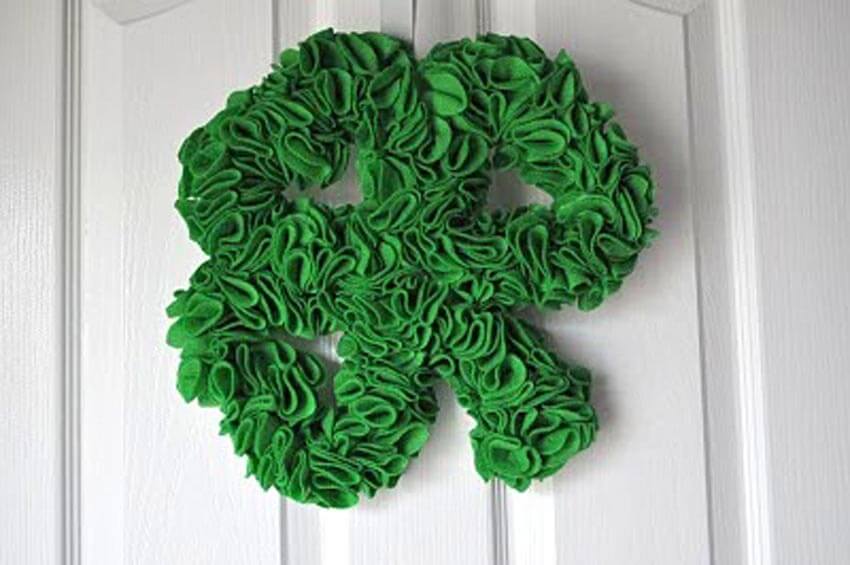 Complete all your St. Patrick's Day decorations with this simple DIY shamrock wreath. It doesn't get any simpler than this. All you need is a simple shamrock sprig tied carefully to form a wreath. There's no need to add anything else on it but if you are feeling creative, you can try a few things. The Shamrock wreath would be the perfect welcoming sign for this year's holiday.
St. Patrick's Day is one of the biggest cultural and religious events in the world. If you are thinking of celebrating this year's holiday with colorful decorations, then the simple DIY ideas above will really help you.
Related: 7 Fun and Easy DIY Outdoor Bar Ideas
Which of these DIY St. Patrick's Day projects are you going to make? Let us know in the comments below!