Mother's Day is almost here and it's a very special holiday. It's that one time of the year when you get to truly appreciate your mum and show her how much you care and appreciate all she has done for you. There are of course a lot of things you can do on Mother's Day but giving gifts is definitely one of the most important ones.
However, instead of going for expensive gifts, you can make your own! Handmade gifts tend to be very unique and are going to be highly appreciated compared to something you just picked off the shelves.
Here are a few DIY Mother's Day gift ideas that will make her smile:
1. Coconut Lime Sugar Scrub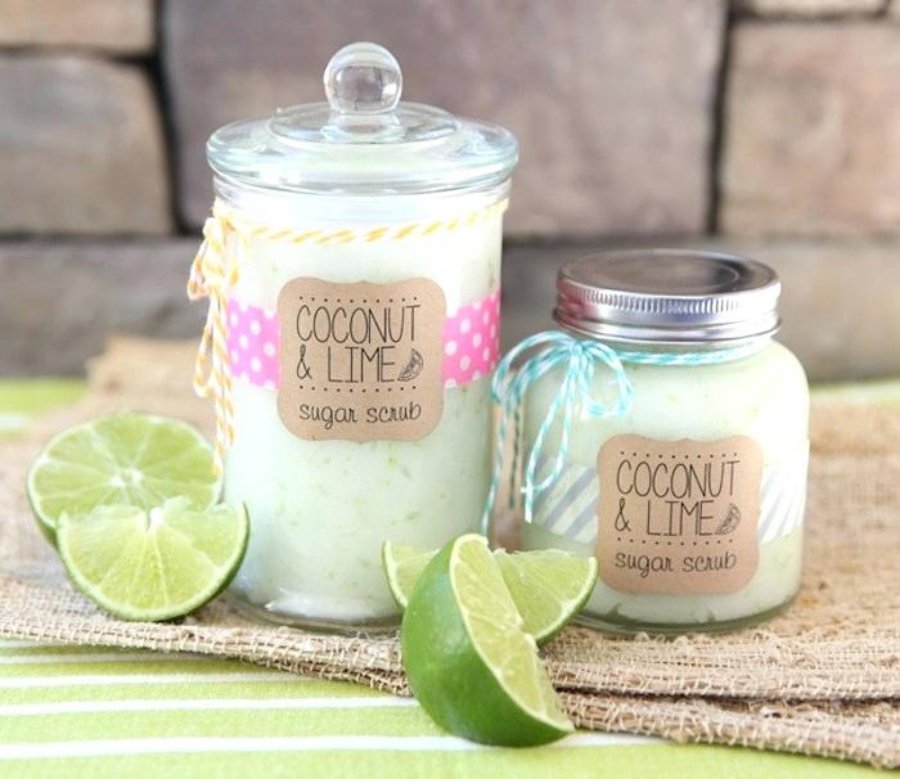 This gift is simply an all-natural scrub that will keep your mom's skin looking young and glowing.
It's super easy to make: all you need is to mix up the coconut oil with some sugar and add the lime. You can add a special Mother's Day message on the label to make it more unique. Put the mixture in a small mason jar and it's done!
2. Make Up Bag
Mother's Day can also be a day of beauty. Remind your mom how good it feels to shine with this simple makeup gift bag that has all the essentials. Also don't forget to sneak in a special card letting her know how much she means to you, especially on this special day.
3. Cupcake Bouquet
There's nothing more memorable growing up as a kid than mom's cupcakes. Well, you can bring back all these memories with this simple cupcake bouquet. Although you will need more time to make the gift, it will definitely be worth it. And just like the other gifts above, a special message to accompany it will be perfect.
4. Love You More Than Chocolate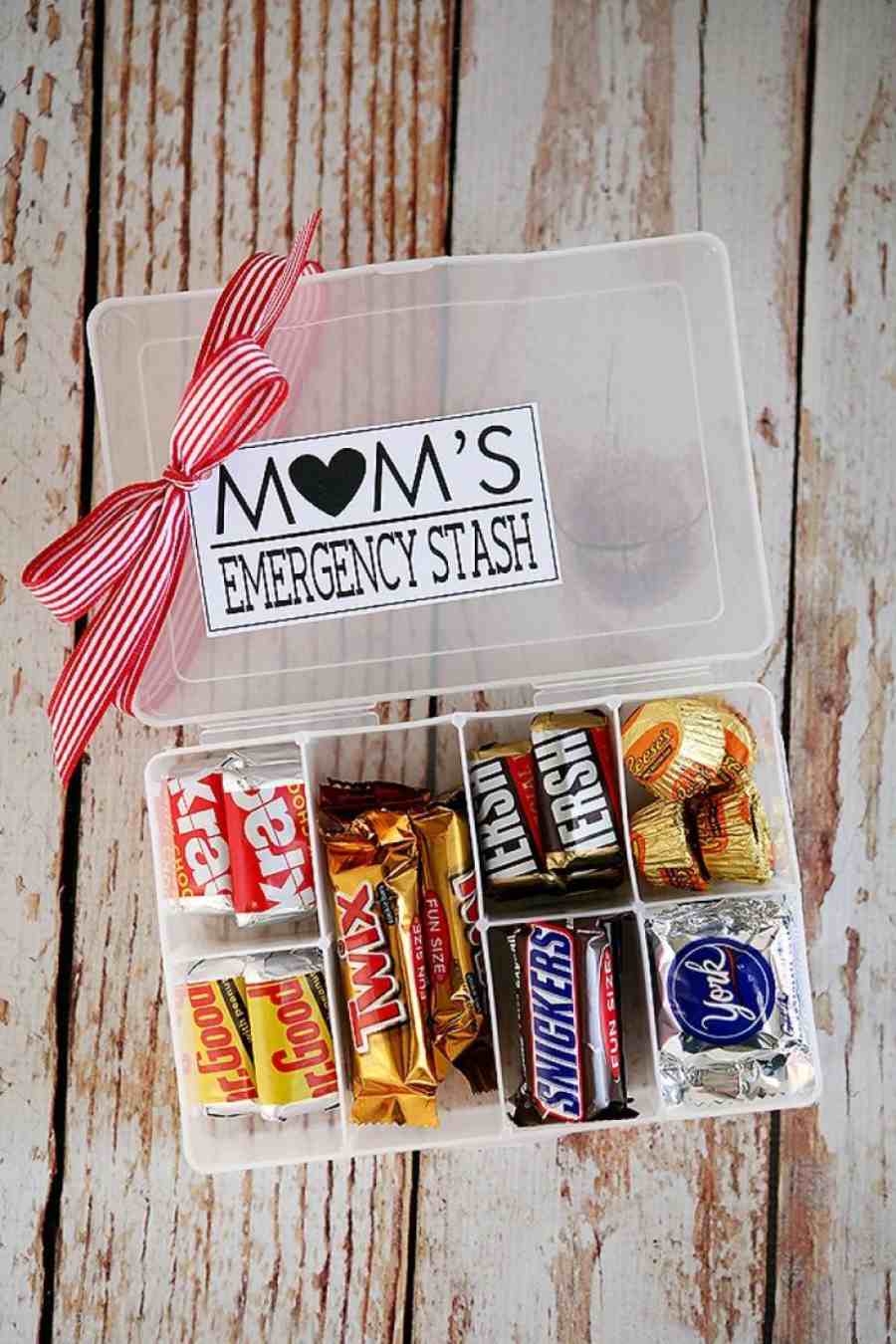 Is your mom a big chocolate fan? Well, who isn't anyway? Make her Mother's Day special with a collection of great chocolates packaged together in a small box and a ribbon around it. Complete the gift with a small "I Love You More Than Chocolate" message on the label. She will definitely love it!
5. Tote Bag for the Summer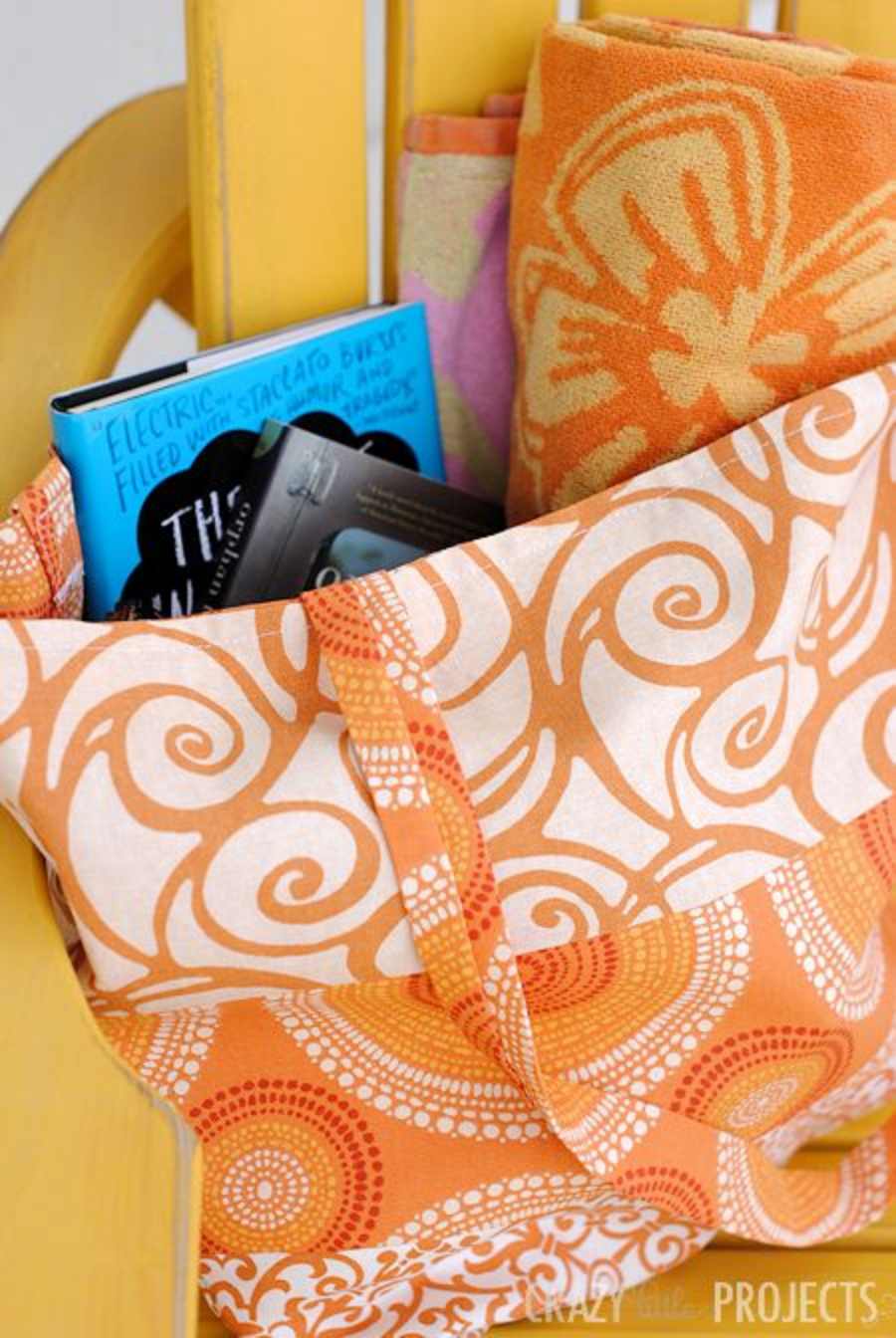 Sure, you can buy a tote bag in a shop somewhere but instead, you can try to make it yourself! Use whatever fabric you want and make your own design. It may not be a designer bag but your mom will really appreciate the effort that you've put towards making it.
6. Cute Apron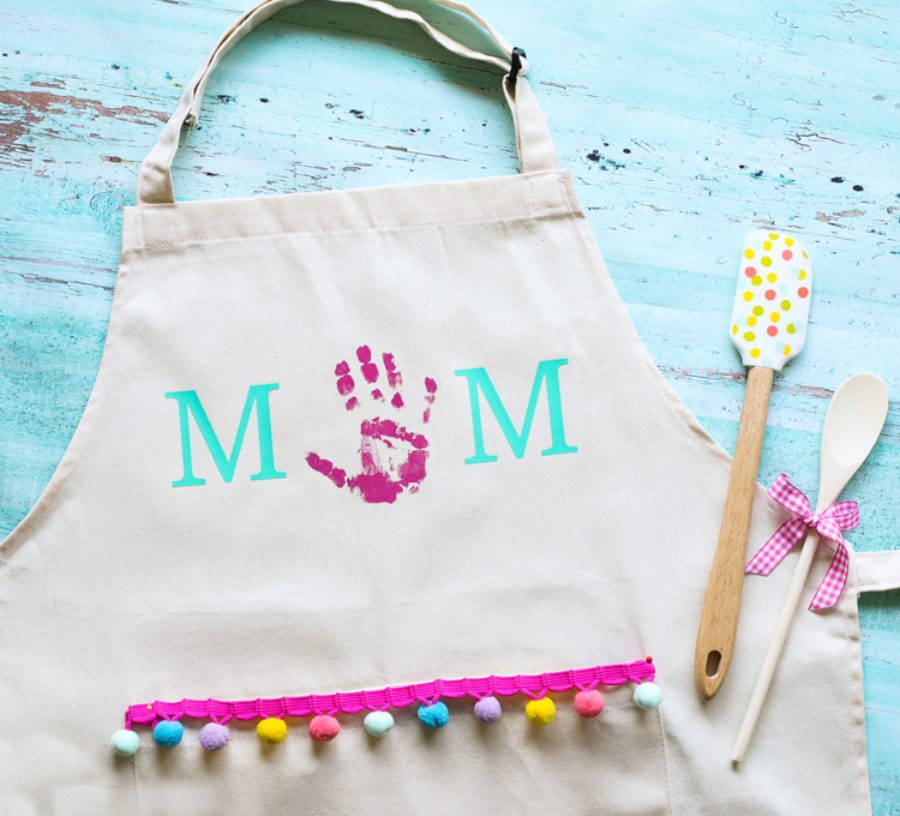 A cute apron simply brings back memories of those days your mum spent in the kitchen making you lovely and delicious meals. Make it unique though. Adding a few patterns and even a small message in front should deliver great results.
7. Mother's Day Candy Wrappers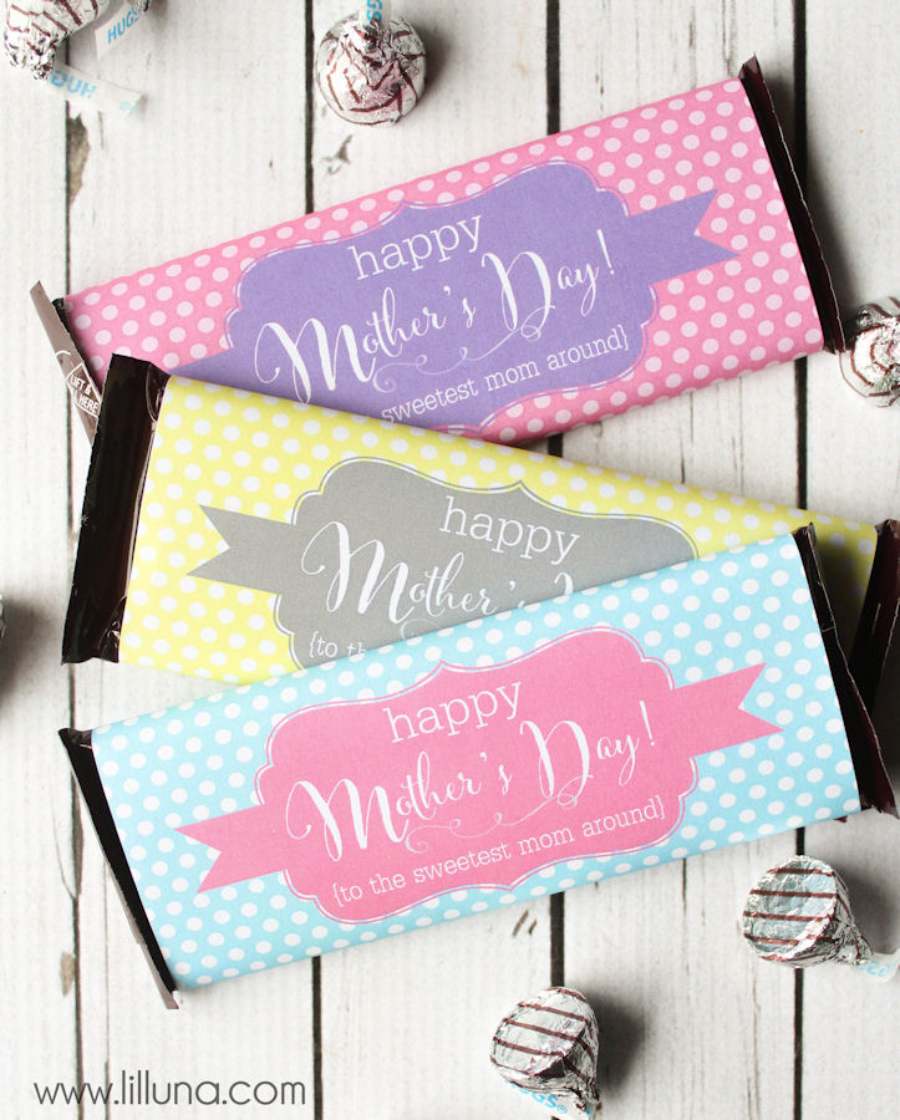 You can make Mother's Day sweeter and more sugary with some extra candy. However, special packaging will make them even more meaningful. Simple candy wrappers with special Mother's Day messages are highly recommended in this case.
8. Cozy Slippers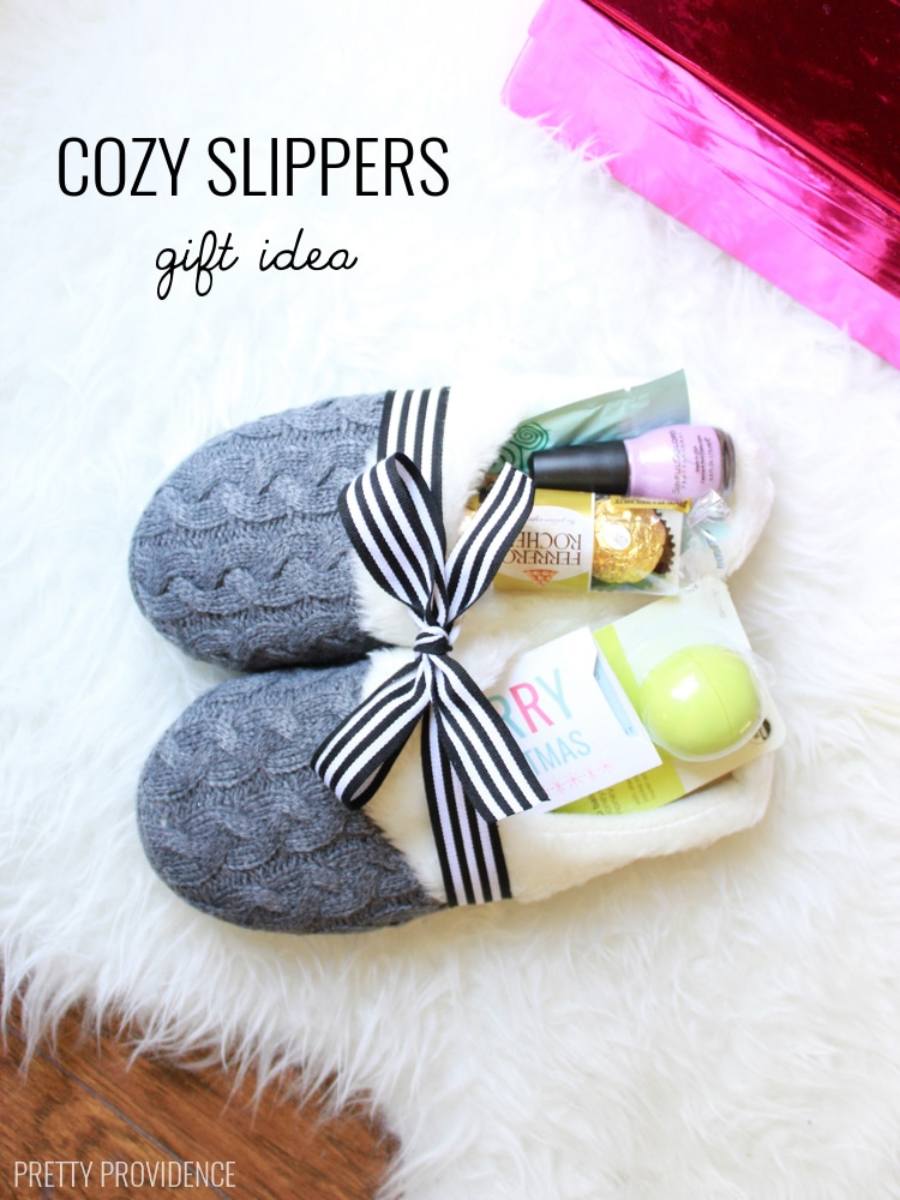 Fabric based slippers are some of the comfiest around, and a personalized one will definitely mean a lot to mom. To make the gift more appealing, add additional goodies like chocolate or makeup into the slippers before gifting them.
9. Spa Bucket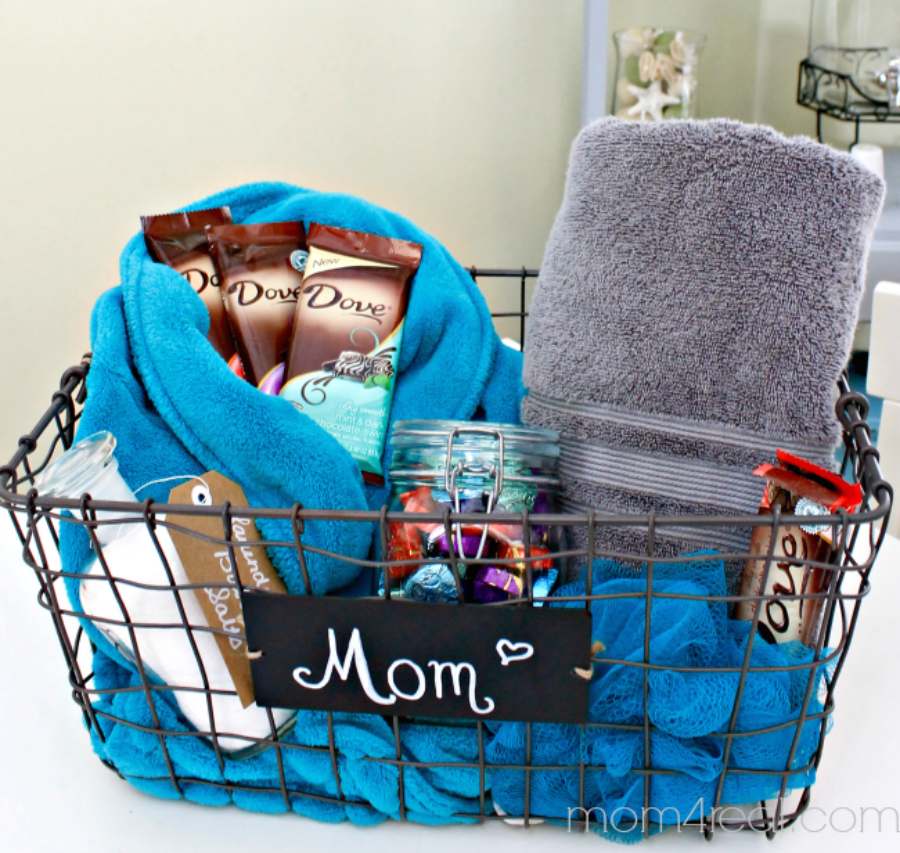 A spa bucket is also an out of the box gift. The only thing you need here is to make sure the basket has all the essential spa treatments. You don't have to fill it to the brim, just add some of the most basic gifts inside (and a few chocolates!) and it will do the trick.
10. Mother's Day Questionnaire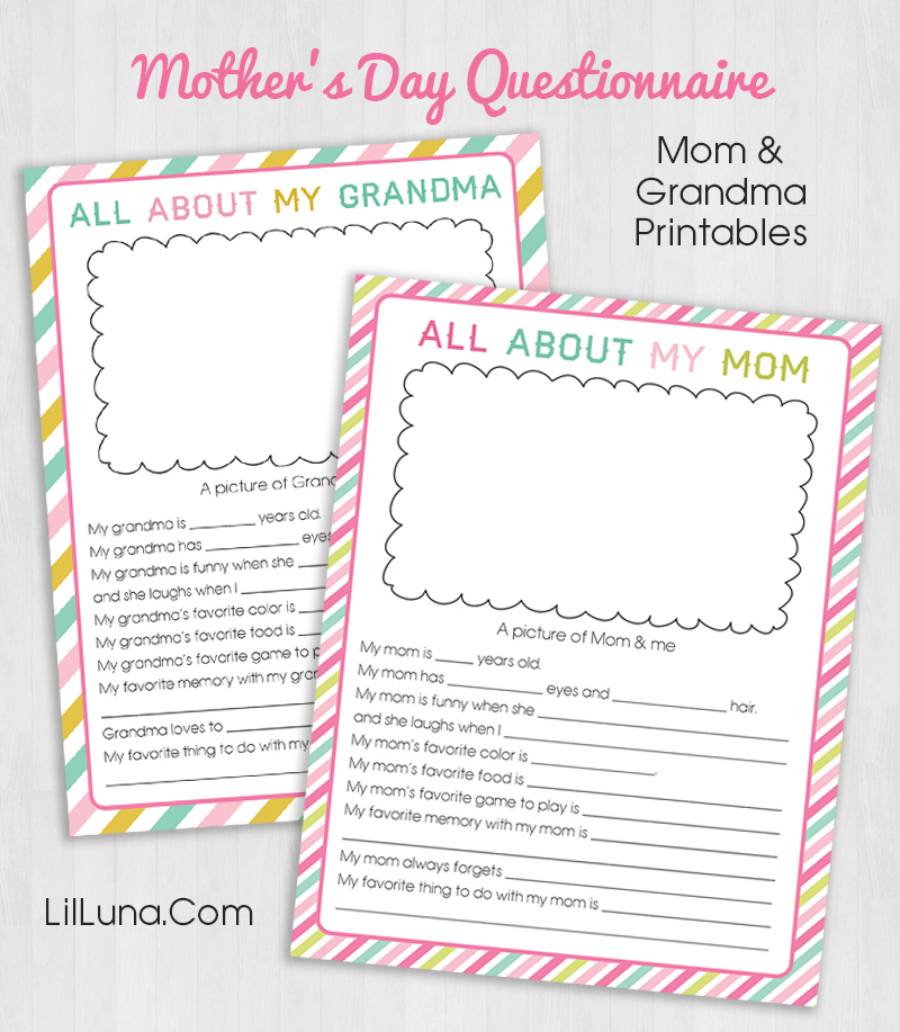 If you have little ones in your life, you can bring them into the fun of celebrating this special day too. Have your kids fill in a simple questionnaire about their grandmother and gift it to her. She will really appreciate it!
Mother's Day is meant to be a special day to celebrate special women who have meant so much in our lives. The gifts above will definitely help you show your appreciation.
Hiring a cleaning pro for a day is also a great idea to surprise your mom and allow her to rest! Get a free quote today!