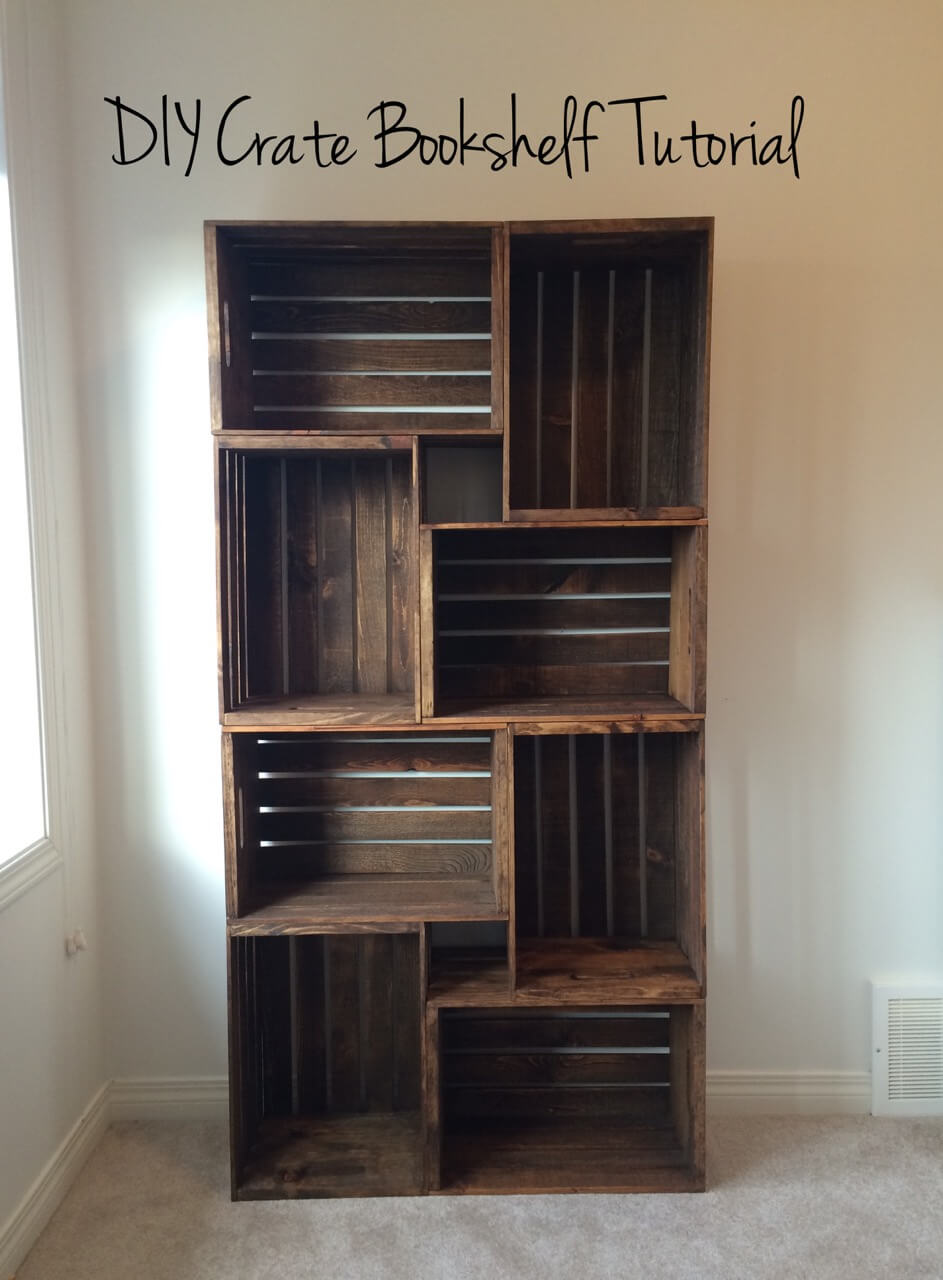 Having unique and beautiful bookcases goes beyond just having a place to keep your beloved books. It's about adding to the interior décor of your home and improving the look of your interior drastically. There are many bookcase designs out there which you can buy. However, if you are looking for something unique and customized enough to your taste, you may consider a simple DIY approach in creating the right bookcases. Designing quality bookcases is easy and as long as you understand how to go about this, then you won't have any issues.
"Ultimately, the number of books always exceeds the space they are granted." - Alberto Manguel
Steps to Building Quality Bookcases
Start by knowing the measurements you need. This will depend on the total number of books you have or want to have and of course the available space at home. You don't want to build a huge bookcase though. It should be reasonably sized so that it provides enough room for your books and won't appear oversized compared to the room. Something small and subtle would do. With the measurements now ready, cut the plywood and the frames. Also, go ahead and mark the sides for the shelves. The next step is to cut the rabbet joints. Once you have all these things done, proceed and assemble the entire unit. You can add any finishing you want including paint. These are all basic steps and you might need a bit of time to get the entire job done.
Simple Bookcase Designs You Can Build Now
In case you are cracking your head not knowing how to move forward with designing the bookcases, we have created a list for you. These are already simple designs and it should be easy to build them right away. It's up to you to pick your favorite style, material, and design, so we've laid them out for you.
Style

Industrial
Coastal
Rustic
Contemporary
Modern
Traditional

Material

Glass
Laminate
Metal
Wood

Design

Barrister
Corner
Leaning
Modular
Cube
Standard
Here are some of the best:
The Rustic Bookshelf from Ana White
If you are looking for a simple and unique design for your bookshelf, this would be the best option for you. The Rustic Bookshelf from Ana White is simple to assemble and in case you are stuck, you will get free DIY guides and steps on how to get the job done. The great thing is that a lot of people have already used these designs to build bookcases so it tells you that it's something you can do too.
The Walnut Bookcase designed by Rockler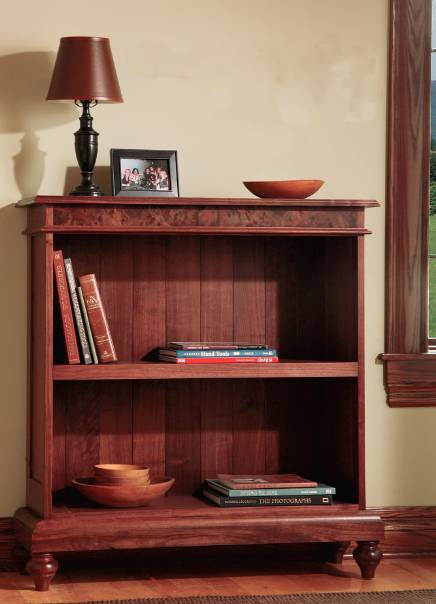 This is a classic design with a touch of elegance to it. It's also simple enough to build. However, one of the most important features about it is the subtle small look. If you don't have enough room, or perhaps you are just looking for a subtle and unique bookcase, the Walnut Bookcase designed by Rockler will be just perfect. The case features walnut wood and mahogany stain. There are three pages of instructions to help you set it up, and once you are done, you will be amazed by what you've built.
Contemporary Bookcase Design By American Woodworker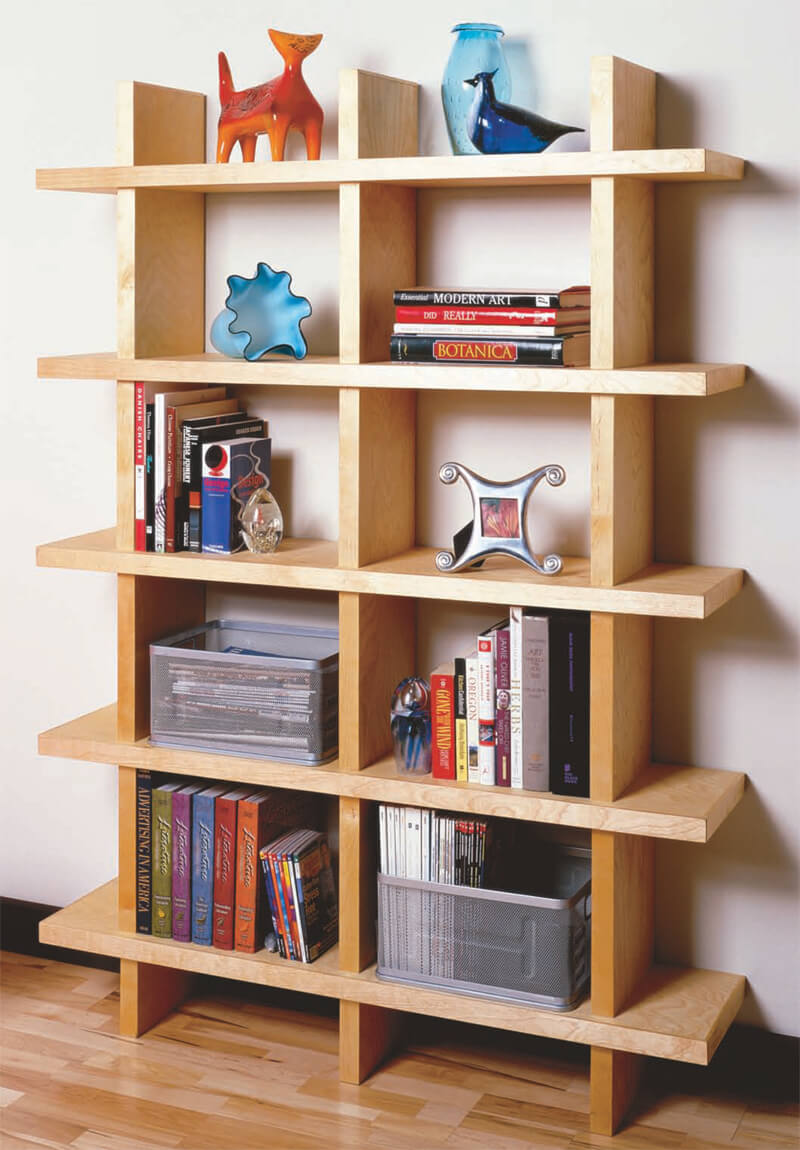 The Contemporary Bookcase design by American Woodworker just like its name suggests is a contemporary design that is ideal for people who are more interested in showcasing their collection. It features simple clean lines all through. If someone takes a look at it, they will be able to easily tell your best collection and titles. Even though some people might consider the design a little bit more out of the ordinary compared to other bookcase designs, this doesn't change the fact that it's absolutely unique. And don't worry, it's still very simple to build. You will get full instructions from the designer's website as well as additional video tutorials on how to get it up and running in no time.
Having a great bookcase is not as difficult as it seems. You can build the shelve you want in a small amount of time without any hassle. After all, the designs listed above are quite simple. They will also play a central role in accentuating your decor and will provide a perfect home for your books.