Wood is one of the most important construction materials in most parts of the world. For many years wood has been used to develop creative and high-quality structures. Whether it's the aura of a vintage farmhouse or the magic of a rural barn, any designer with a creative mind can churn out a simple wood structure that captures attention. Today, however, we'll be discussing the burned wood flooring trend.
What is Burned Wood?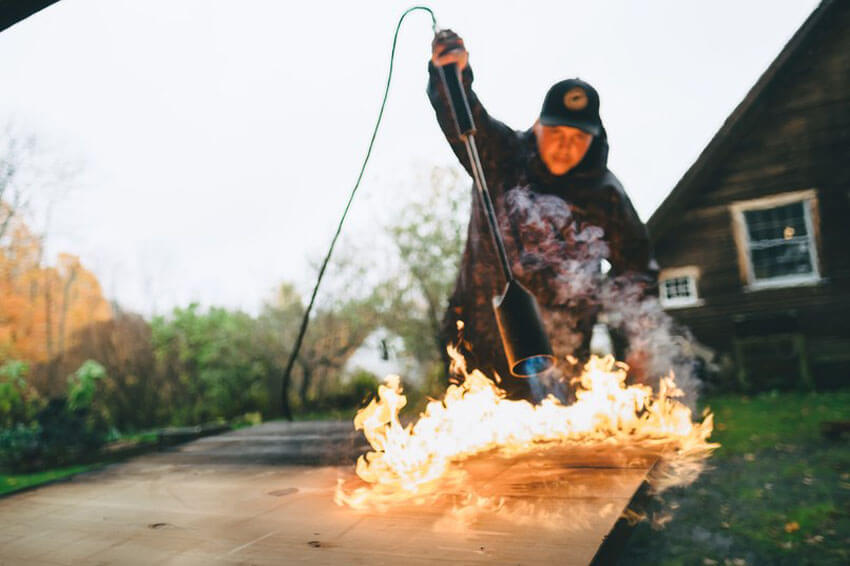 But working with wood in its raw form is no longer attractive. Designers are exploring new wood treatment and processing to try and add a touch of class and longevity to wooden structures. There is a new design trend that is slowly finding its way into the US market. In order to bring out the strength and beauty of cedar, designers are now charring the wood to create a hardened charcoal final product that is now starting to dominate barns and farmhouses across the US.
However, although for most American this might appear new, it's a technique that has been used in Japan for hundreds of years. In Japan, the technique is called shou sugi. Records show that it has been in existence since the 18th century. Shou sugi has been explored in Japan as a wood treatment mechanism with the purpose of finishing and preserving wood. The treatment leaves behind a dense carbonized layer of thick black charcoal. The carbonized layer is strong and durable and Japanese people use it for fences, rural homes, and in farms.
Related: 3 Popular Tile Styles Worth Checking Out
Why Is It Becoming Popular?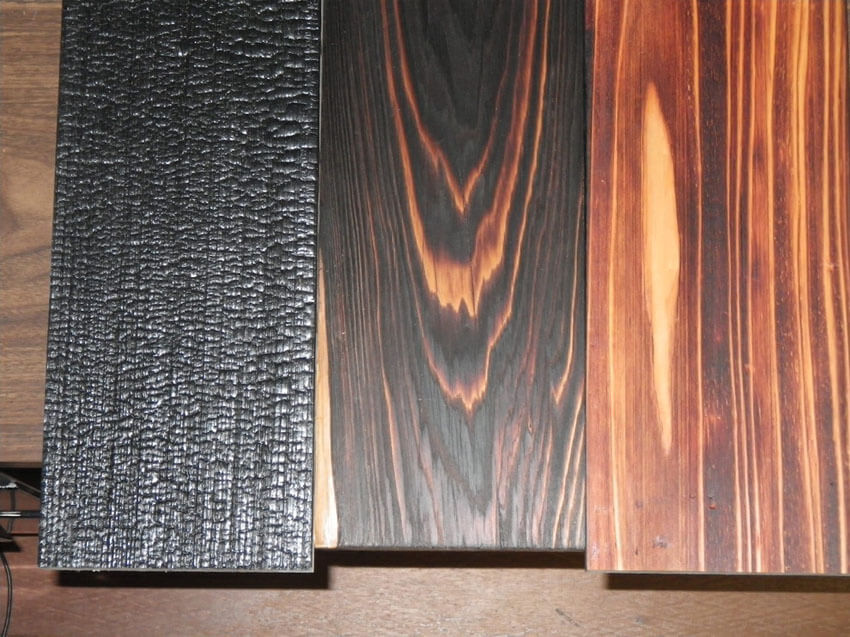 But its popularity has dropped significantly in Japan. However, it seems that US designers are picking it up but for different reasons. Designers see the dark charred layer on cedar as a classy and stylish addition to wooden structures. But it's not just about the wood. Designers in the US are also borrowing a lot from Japanese design ideas to create what they are calling shou sugi ban. The bans are created using burned cedar boards.
How Is It Made?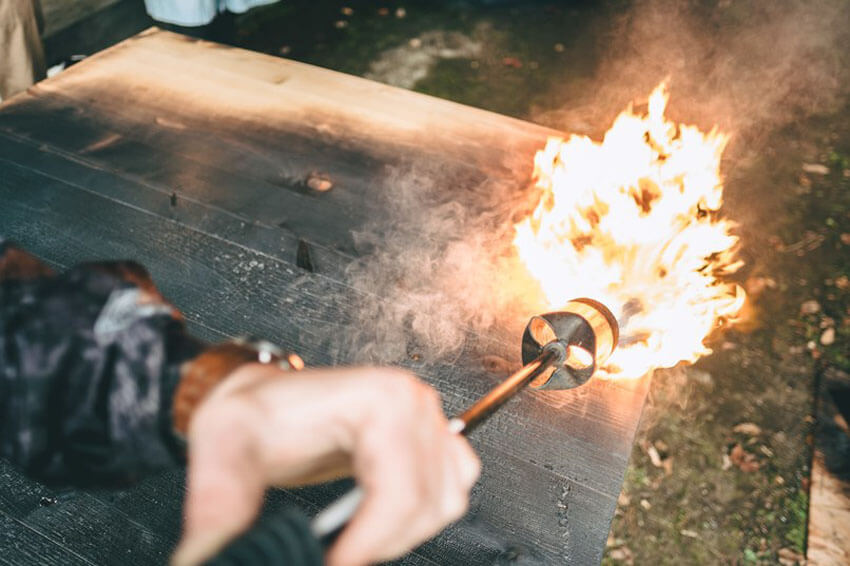 The first planks of wood are treated with heat on their outward faces only. The standard practice is to tie three planks together to form a triangular tunnel. The interior of this tunnel is then set on fire. The scorched surface is gently cooled using water until the black hard layer forms.
This combustion has a number of benefits:
It makes the wood incombustible
The fire will neutralize the cellulose found in wood
Wood without cellulose is not attractive to termites and pests
It's also resistant to rot
The hard charcoal surface is waterproof and because of its dark nature, it easily repels the sun
But it's the longevity of this wood that makes it an ideal option for designing structures. Designers who have worked with it say that rough estimates show that the wood could last over 80 years without even a single damage.
Handmade and Elegant
Despite what seems to be a clear practical advantage of using charred wood, for most Americans the motivation to adopt it as a building material is not related to these qualities. The hunger for artisanal things in the US is huge. Something that is handmade as opposed to a product that is mass produced using machines in an industrial complex is always appealing to most people. In addition to this, there is something elegant and classy about the dark charcoal.
Related: 10 Unique Reclaimed Wood Home Decor Under $50
Incorporating the Design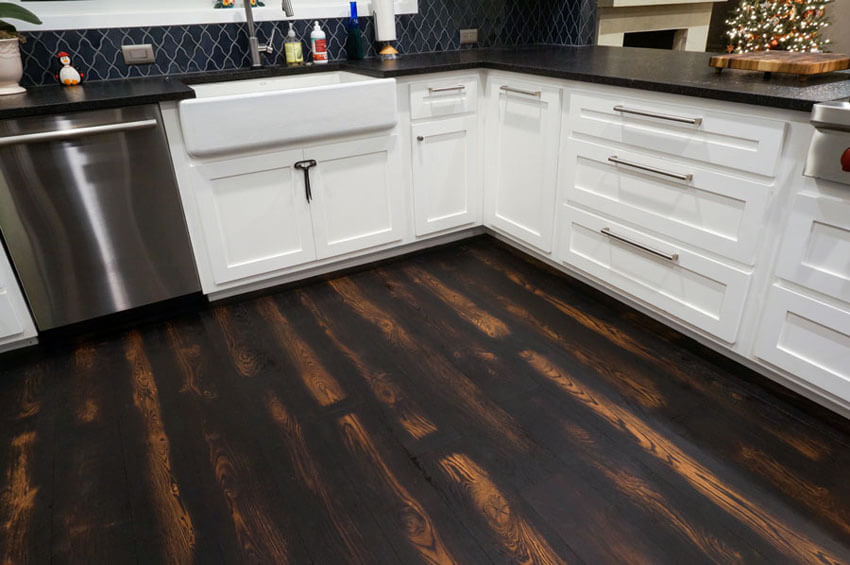 It's very hard to explain this fascination using words but if you stumble upon a few bans designed using charred cedar you will notice that they look a bit different and classier compared to average farmhouse bans. Designers are finding new ways to make the dark charcoal layer work for them. One of the ways is to incorporate other additional design features like leaving the unburned side of the boards exposed. It's definitely hard to imagine that a technique that's hundreds of years old is making an impact on how wooden bans are designed in the US but it's actually happening.
Related: Sleek Industrial Strength: Concrete in Interior Design