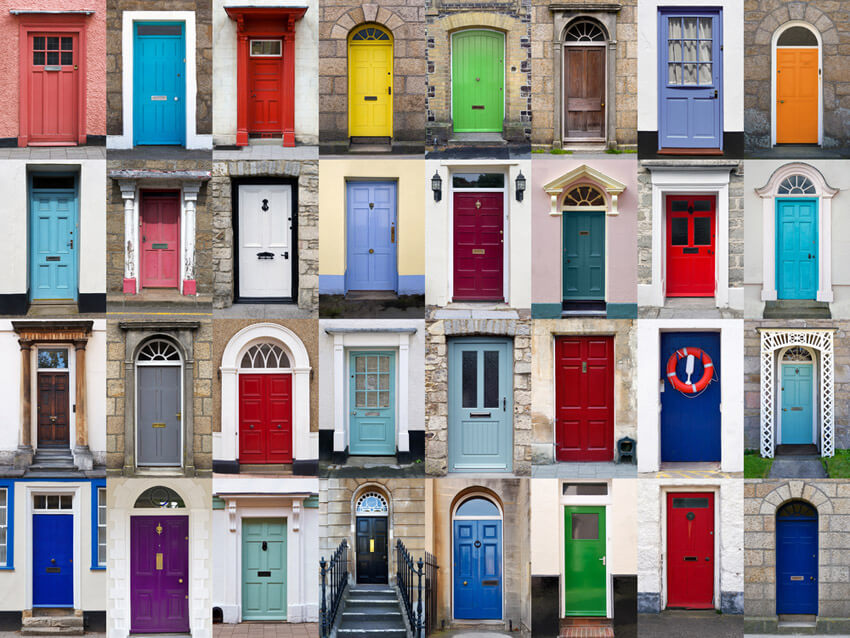 The front door is the main entrance to your home. It's also one of the most important decoration features for your outdoors. If you want to make sure your home looks good in the inside and on the outside, then you have to give the front door the time that it deserves. There are many décor ideas that you can go for but the most important thing is to start with the basics. Take paint, for example. The color on the door really matters. Think of it as the canvas on which other forms of décor will stand.
Here's a list of some of the best front door colors.
White
White is one of the most popular colors when it comes to front doors. Its bright and welcoming feel is ideal for any home. In addition to this, white can go well with additional decorations. You can add:
Potted plants on either side of the door
A colorful wreath
Holiday decorations
Unique exterior lighting fixtures
For doors that have some glass on them, try to add tint for maximum effect. Dark glass tint on the backdrop of a white colored door will be perfect. There are also many variations of white including cream. It doesn't matter which options you go for, as long as it's white, it should work.
Black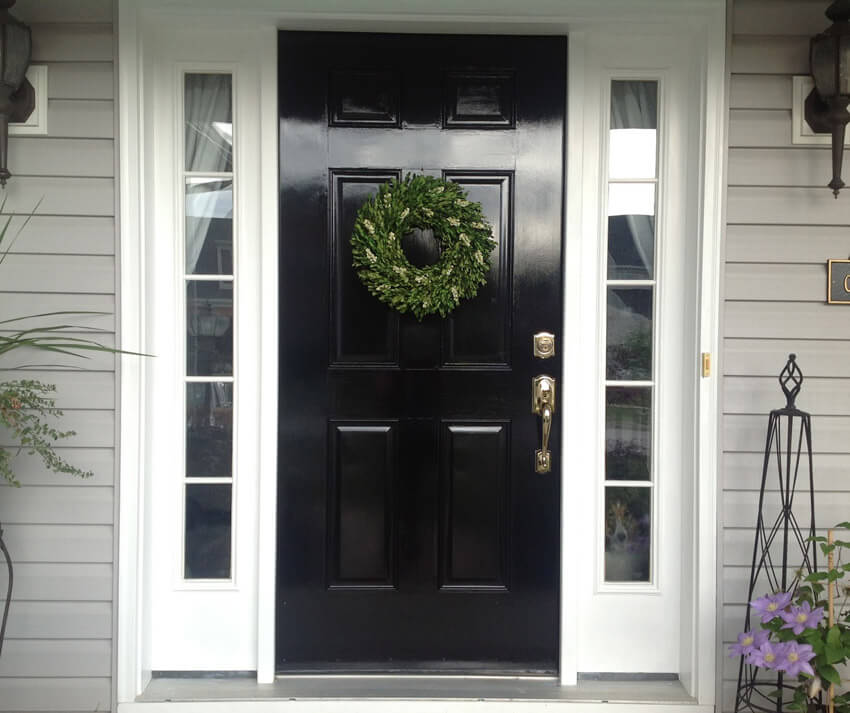 Black is classic and it's a color that can be used on vintage and contemporary homes. Black can be applied in many ways. First, you may decide to go for the gloss and shine finish that reflects light very well. This option is far classier and is often seen on many stylish, high-end homes. In addition to this, there's the dark and plain option. This is simply pure black shade. It's unique, simple, and a little more subtle. However, the two are going to add a lot of value to any door.
Red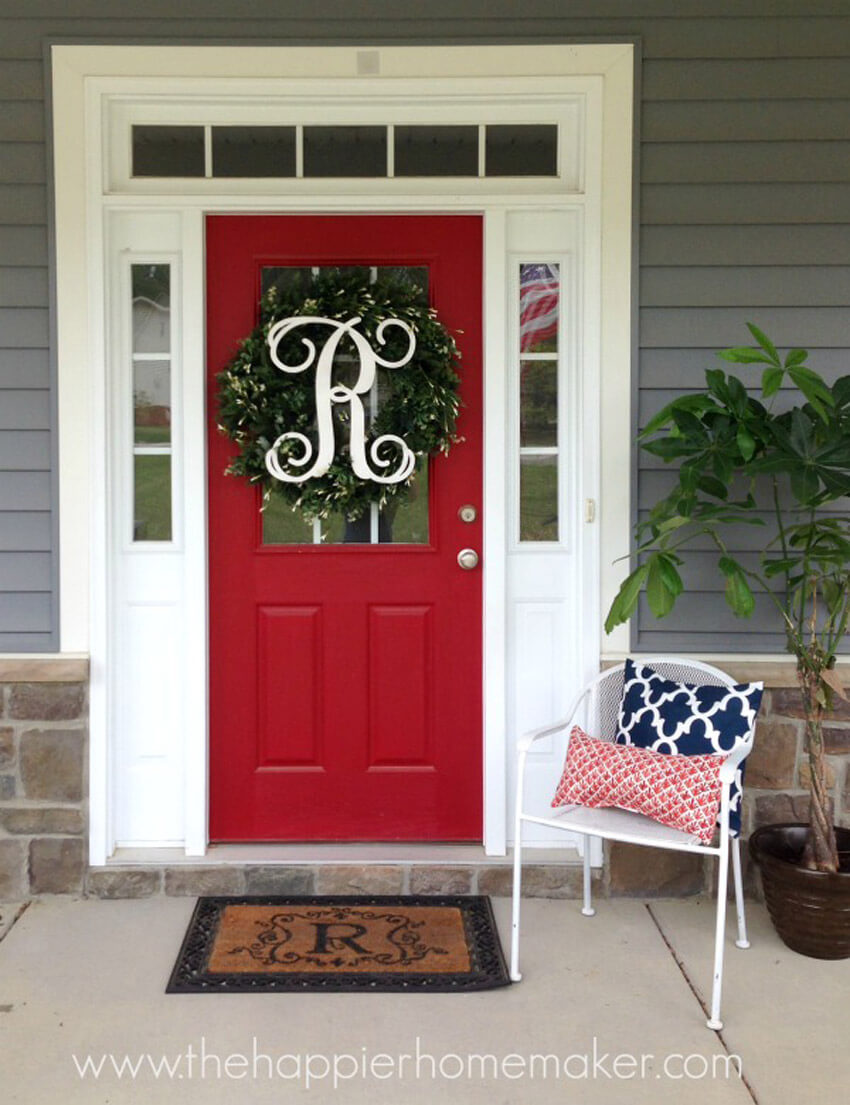 In case you want something unique and different then you may want to consider red doors. Front doors are painted red simply for the accent value. This is because it's very unlikely to find homes painted red on the outside. This means that the red front door will be the only red exterior and this makes it the perfect center of attention.
Red is a very good option for large and high doors too. This color will make them stand out remarkably. However, in case you're feeling that perhaps red is too shouting a color to use on your front door, you can tweak it a bit by adding an element of orange. Red orange is darker and more reserved compared to the normal red. It also comes with great accent value for your exterior.
Sky Blue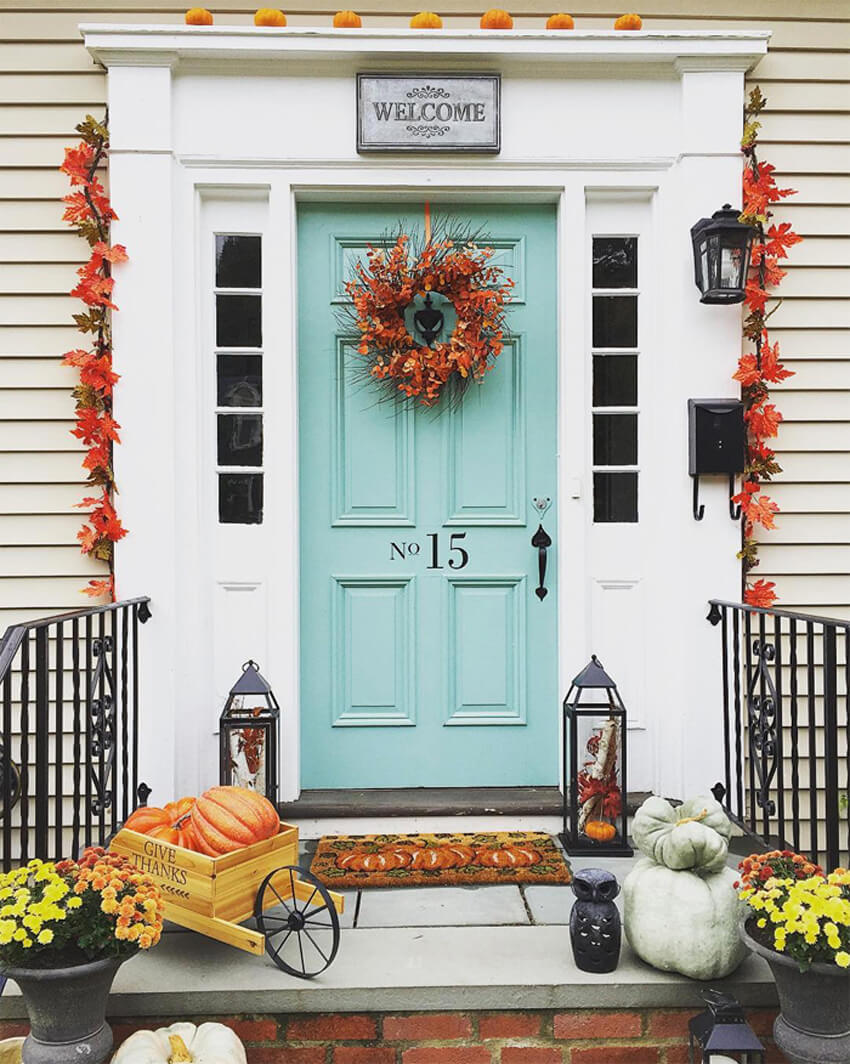 Sky blue is also a simple and more subtle color that can be used for the front door. Sky blue doors are more common in homes with simple exterior finishes. Although you don't need to match the front door color with the windows, if you're using sky blue it will be great to do so. The overall look will be worth it.
Yellow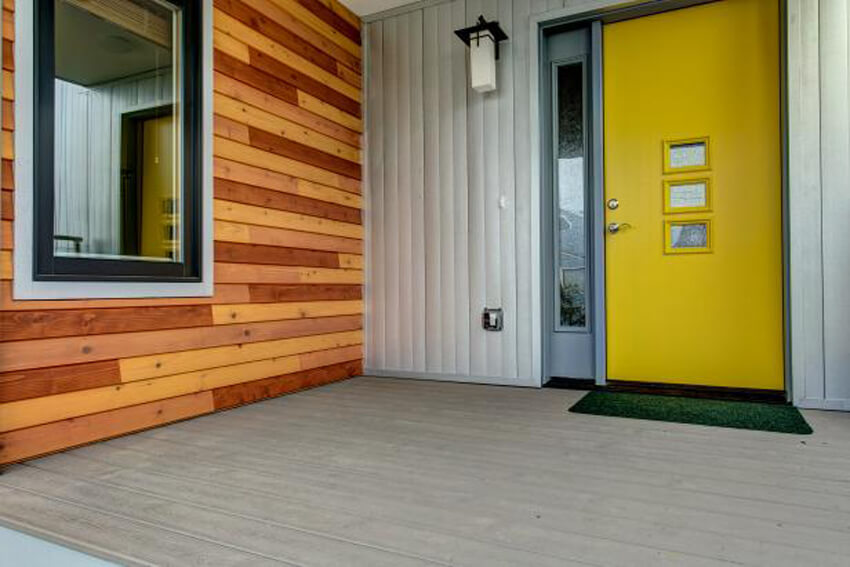 Yellow on front doors is very rare but also very practical. Yellow shades are designed for the bold homeowners, people who are ready to take a chance and see how everything goes. Besides, if you don't like what you see, you can always repaint to your favorite color. Yellow will stand out from everything including the plants and the overall home's exterior.
The type of color you decide to go for on your front door is totally up to you. But the simple options above should give you a number of creative options to try. You can try different colors too to test how they look before permanently painting the final shade.
Want to repaint your front door to give your home a new look? Get a free estimate from a pro today!
Keep Reading: