Fall is soon going to be upon us and as the seasons change, so should your home. Every season comes with its own unique challenges. While winter and summer are viewed as the extreme ends of the weather cycle, fall is often moderate.
It's still a season of the year and therefore it's important to make sure your home is ready for fall in the best way possible. There are many things that you can do but today we are just going to focus on the décor - specifically, DIY fall wreaths!
Related: 8 Best Cocktails to Start the Fall Season
The Circular Pumpkin Wreath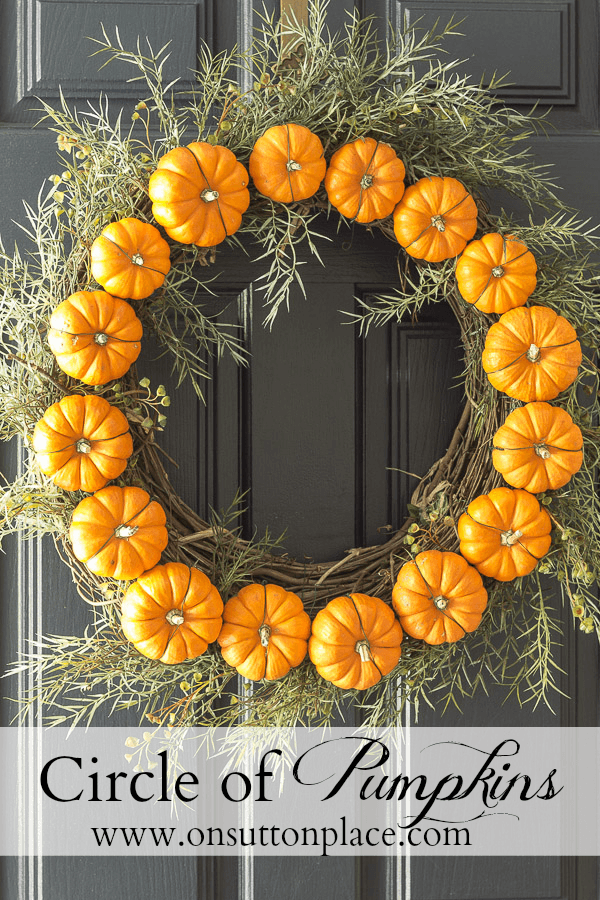 This circular pumpkin wreath features a touch of green and yellow. To put it simply, it's a combination of green hay bales with pumpkins rounded together to form a beautiful masterpiece. So, if you thought that hay bales and pumpkins could only work for a farm, this wreath will make you think again.
Fall Cookie Wreath
Love cookies but can't eat them due to a food allergy? Channel that love of cookies into an adorable wreath! Your home will smell wonderful and you'll make a gorgeous fall wreath! Find the recipe and all of the instructions on how to make this wreath at Country Living.
DIY Apple Wreath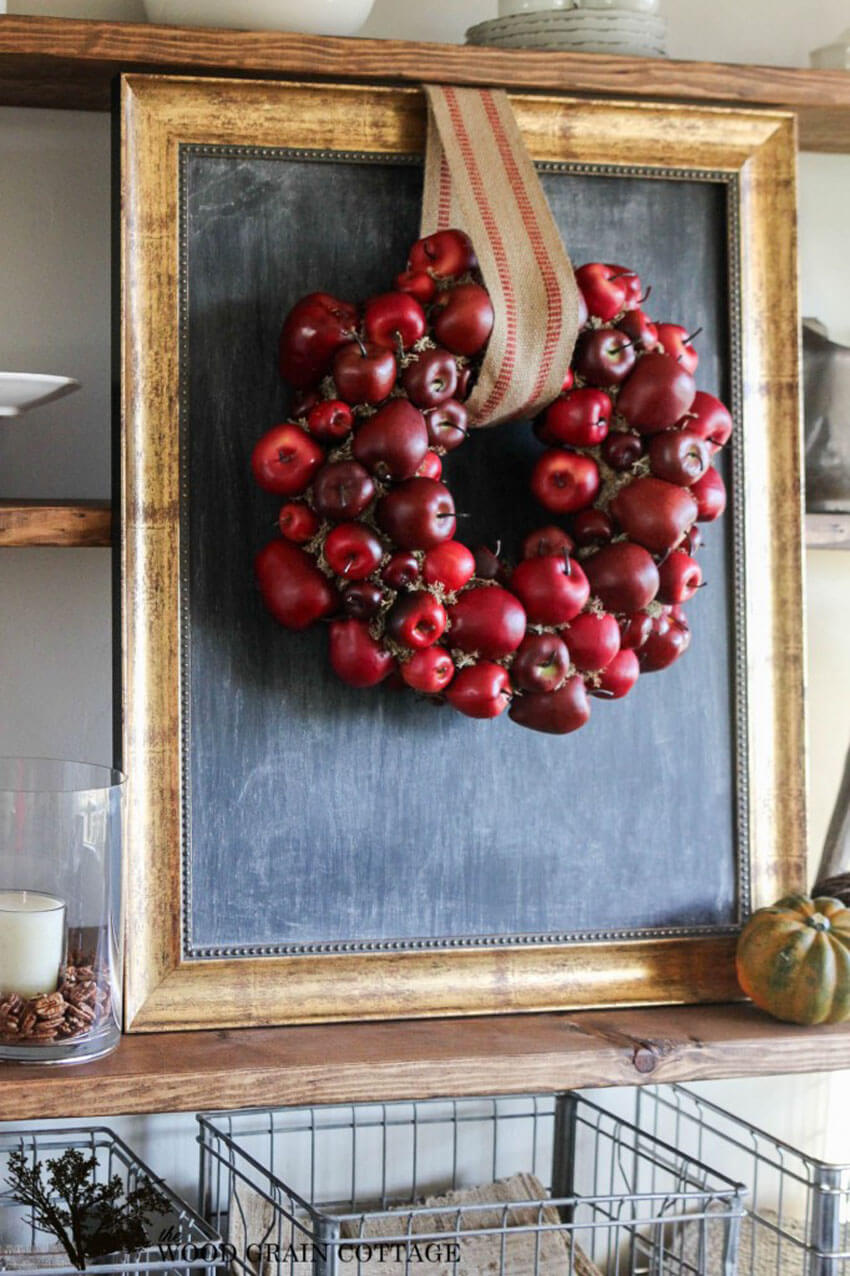 Apples are often a staple in every living room or kitchen. It's a favorite fruit for most of us yet the idea of having it as part of your wreath may not sound as exciting. But it's actually a great choice. You don't have to use real apples. You can buy fake apples, attach them together and hang them on the door. Take a look at this photo and you be the judge.
Rustic Wreath Design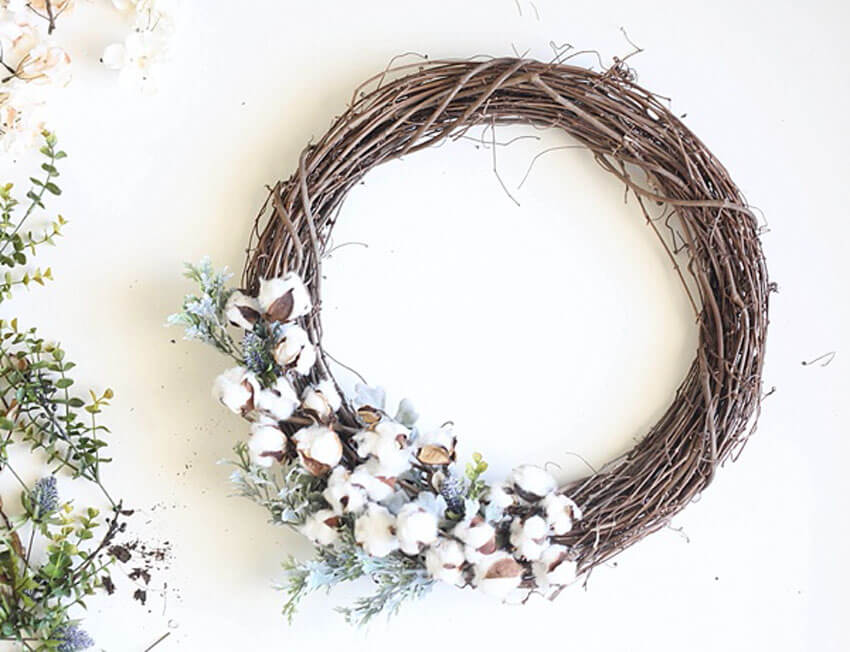 While the first thought in creating a DIY wreath will be to use the bright colored fall flowers, maybe you can go for something a little bit different. Using faux cotton and rustic cotton stems to put together a beautiful wreath can easily make you stand out. It's a simple DIY project that will change how your front door looks.
Related: The 3 Easiest DIY Fall Decorations
Cotton and Dried Leaves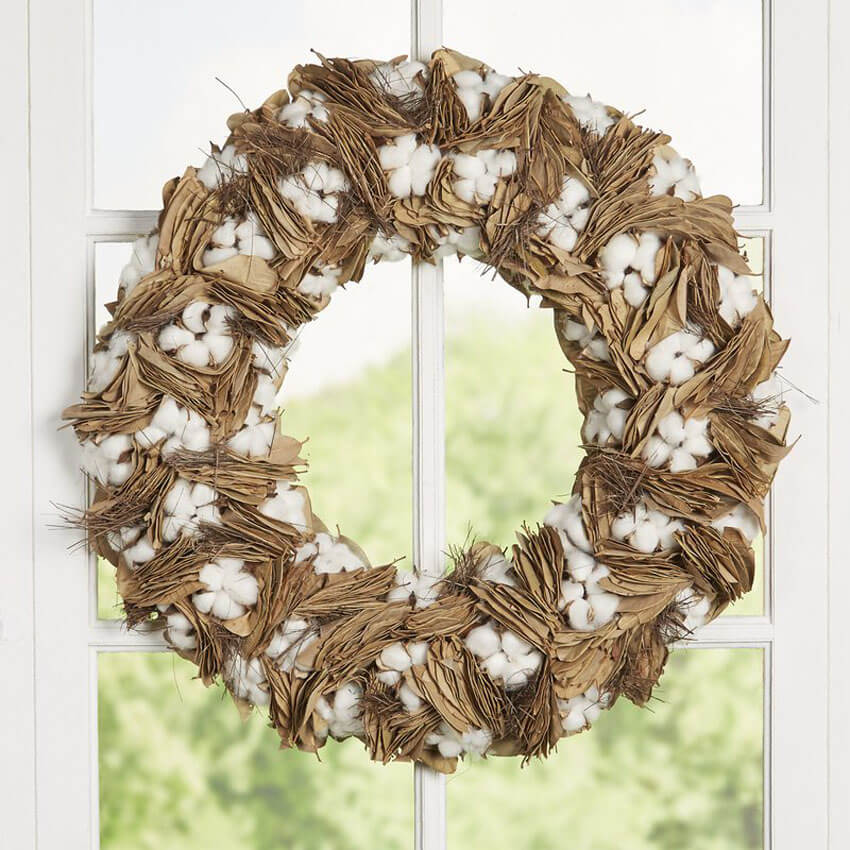 Again on the simple and unique cotton theme, there's still another option for you. This one is actually much simpler. All you need is a bowl of cotton as well as dried leaves knit together to form a rounded wreath. The brown leaves with traces of white cotton patches will create a soft and inviting feeling for those who come to your door. And from the photo above, you will agree that it's a great choice.
Vintage Tray Wreath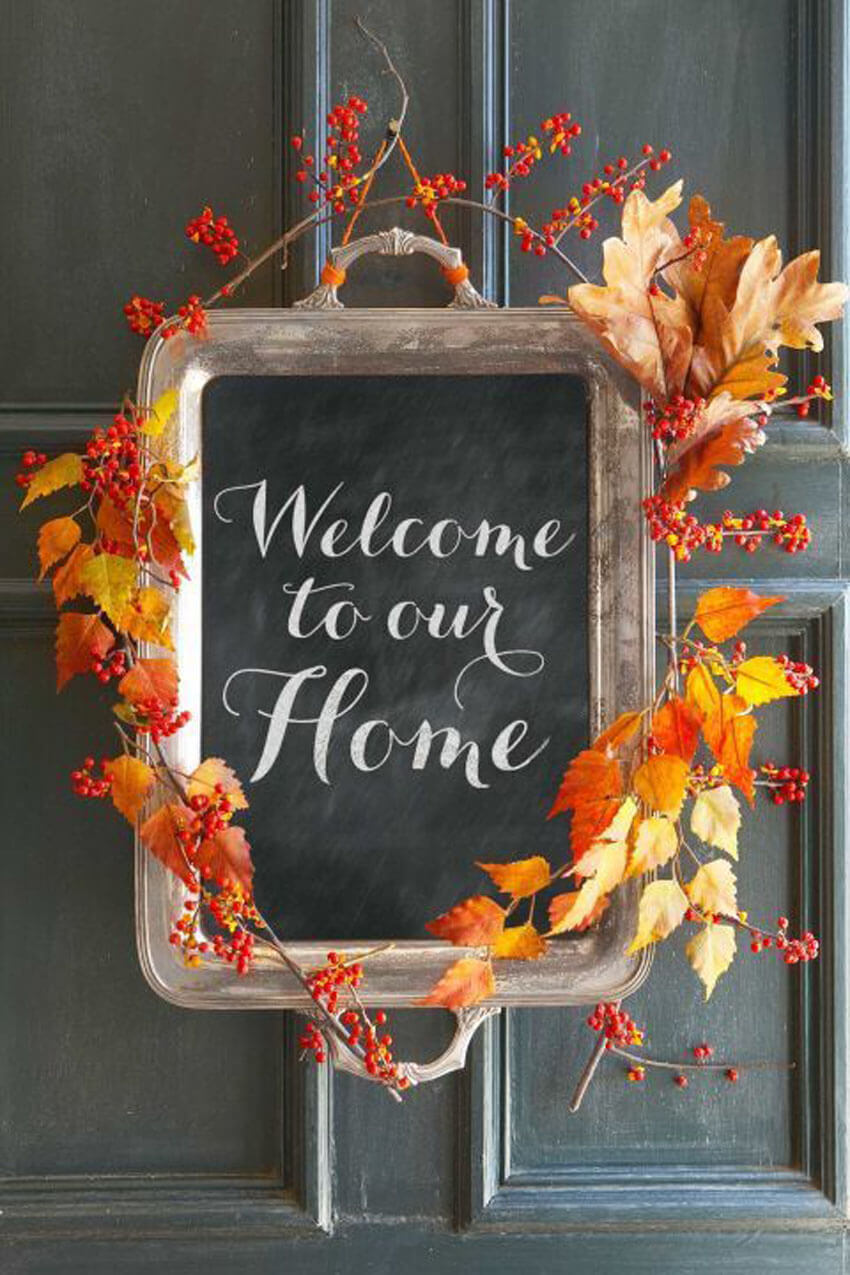 If you're looking for a non-traditional wreath, this is the one for you! All you need to put together this DIY wreath is:
A tray
Chalkboard paint
Hot glue gun
Fall leaves and branches
Fake berries
Write a welcoming message on the tray and your guests will love it!
Related: 5 of the Best Autumnal Equinox Seasonal Recipes
What did you think of these wreaths? Which one are you going to make? Let us know in the comments below!