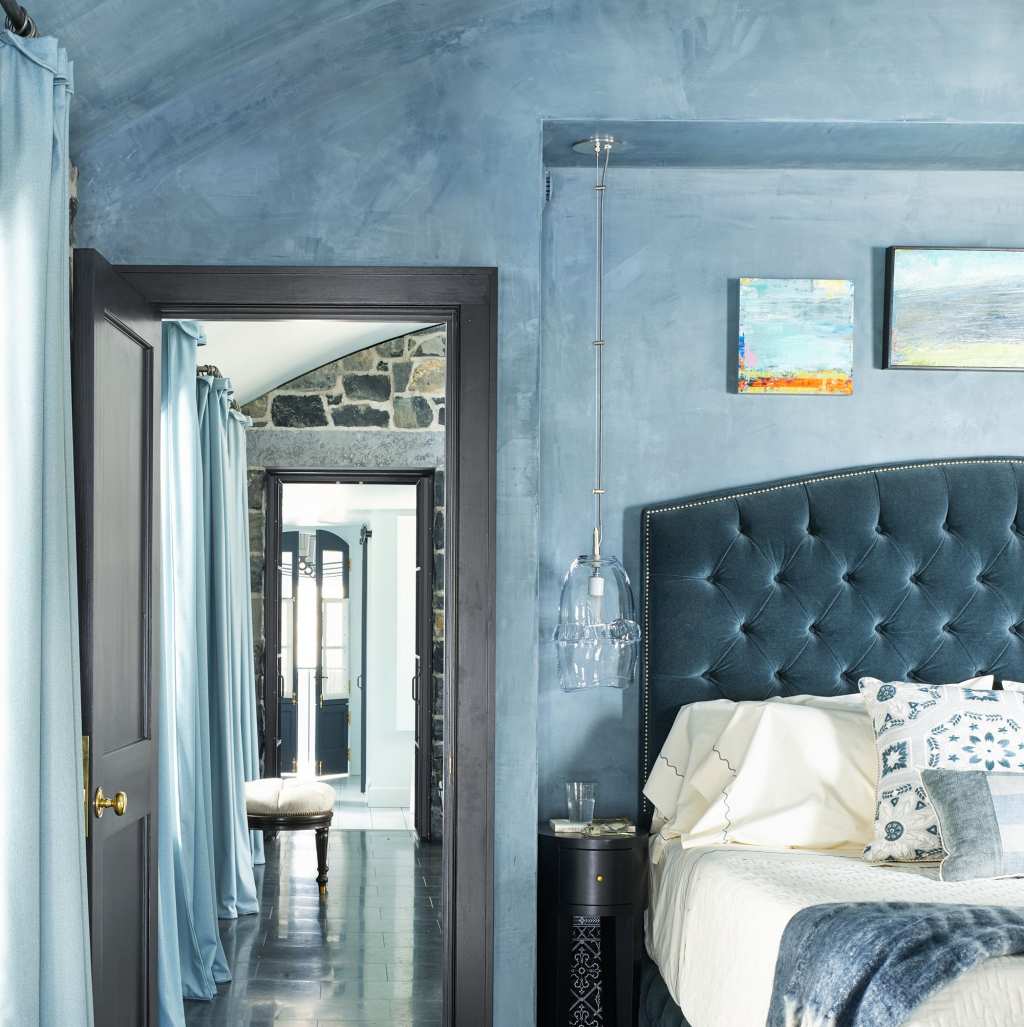 The bedroom is probably one of the most important spaces in any home. However, it gets very little attention when it comes to decor compared to other rooms. The bedroom is meant to be your own sanctuary, it's the place you go after a long day to relax and recharge. In that case, you owe it to yourself to make it as cozy and relaxing as you can.
Paint can play a big role in decor and below we have some of the most interesting bedroom color trends for this year!
1. Calming Grays​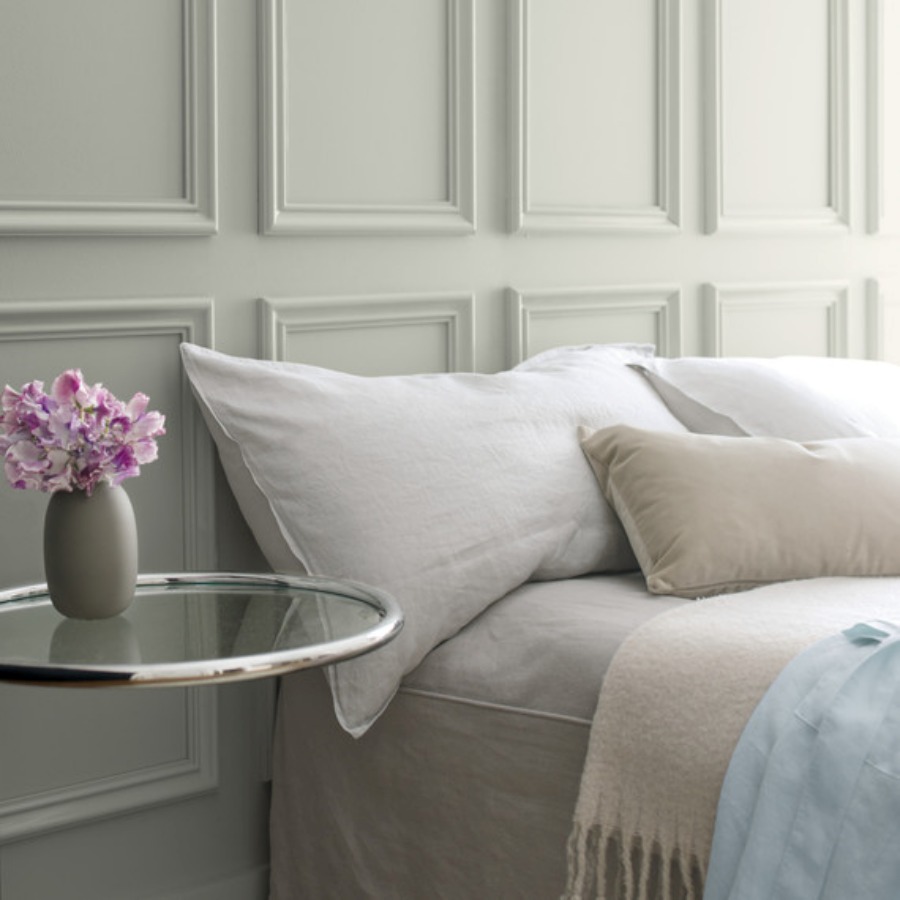 Gray is a simple yet sophisticated shade and it will be just the perfect backdrop for your decor. Besides, gray is also minimalist and can add a soothing calming effect to your bedroom. If you want to really set the right mood and create a safe space where you can escape from the hustle of daily life, then you cannot afford to ignore this shade for your bedroom decor.
Tip: Gray will also be incredibly beautiful if paired with fabrics such as linen and cashmere.
2. Shades of Blue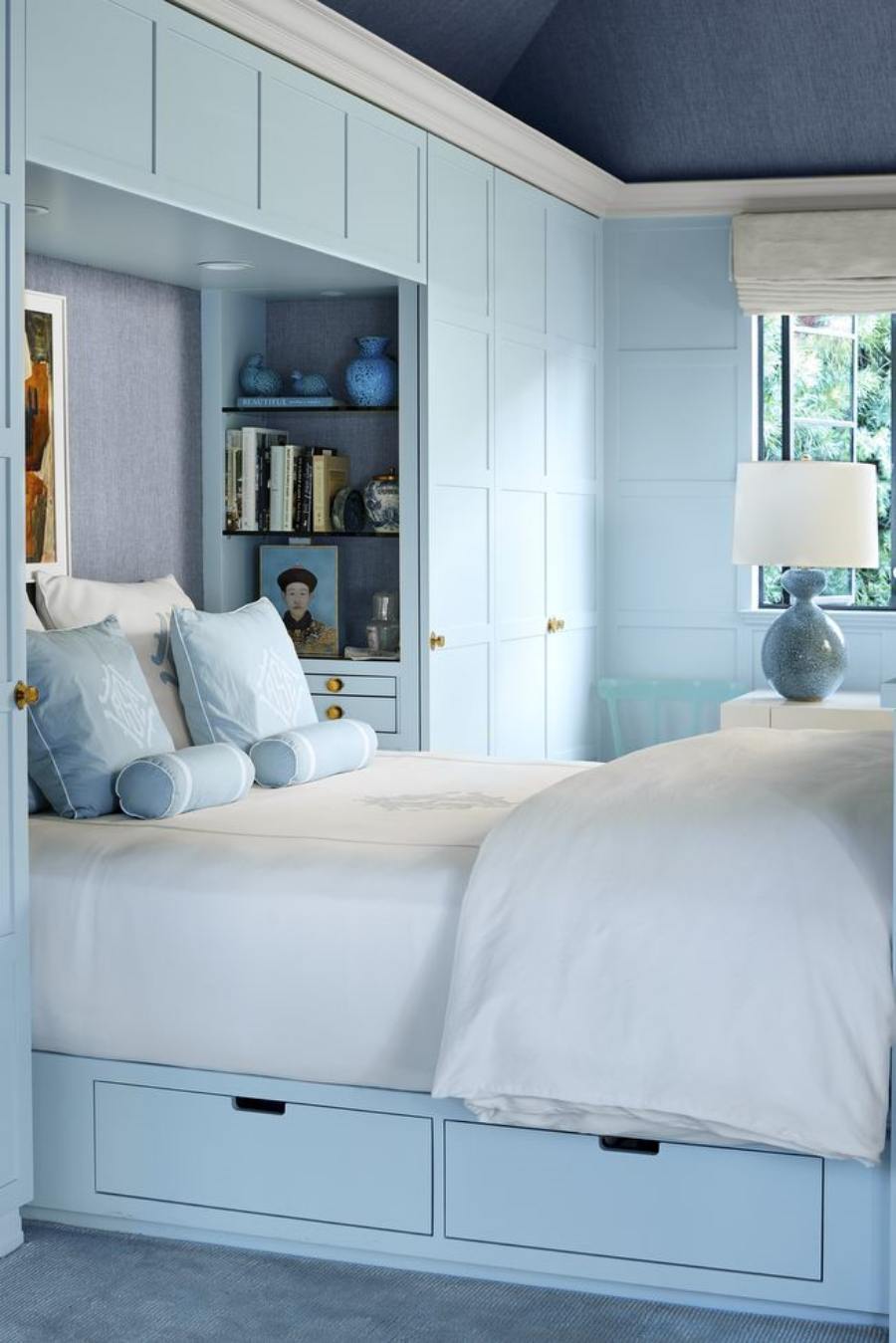 Blue is the ultimate color of relaxation. Whether it's the ocean or the sky, there's always a calming feeling that comes with staring at it. So, why not bring it into your bedroom? Well, it seems like in 2019 a lot of homeowners will be doing so.
Blue simply adds that peaceful effect and let's be honest, a lot of us need that in the bedroom. You can also try some variations of the shade but many designers recommend something like Benjamin Moore Cloud Sky or even the Boothbay Gray.
However, in case you already have shades of blue on your bedroom walls, you can still add more magic by touching them up with burnt orange for a bolder look.
Try this:
Layering the background with lighter tints of blue or creams works perfectly. Accent pieces could also be crucial in bringing out the best of blue in your bedroom. Although traditionally the bedroom doesn't get a lot of artwork, accent pieces placed on the walls could have a huge impact.
3. Earthy Brown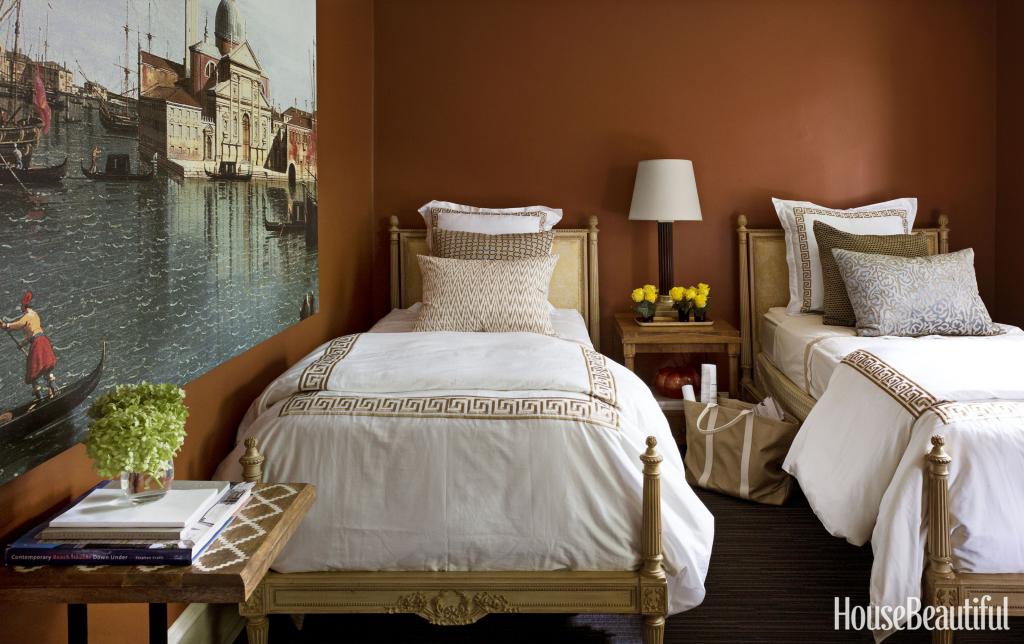 Earthy brown has been one of the most underestimated colors for years but those days are now over. In 2019, there will be a strong appetite for earthy brown as homeowners try to add that grounding and natural feeling to their spaces. Many color experts note that in recent years we have seen earthy brown taking off in interior decor.
A rich and elevated taupe has largely been the go-to shade for bedrooms but we may also start to see additional variations. In 2019, the brown trend will peak with varying shades of terracotta finding their way in many bedroom decors. Earthy brown offers a warm, cozy, and sophisticated choice and it's something worth exploring in your next painting project.
4. Pretty Purples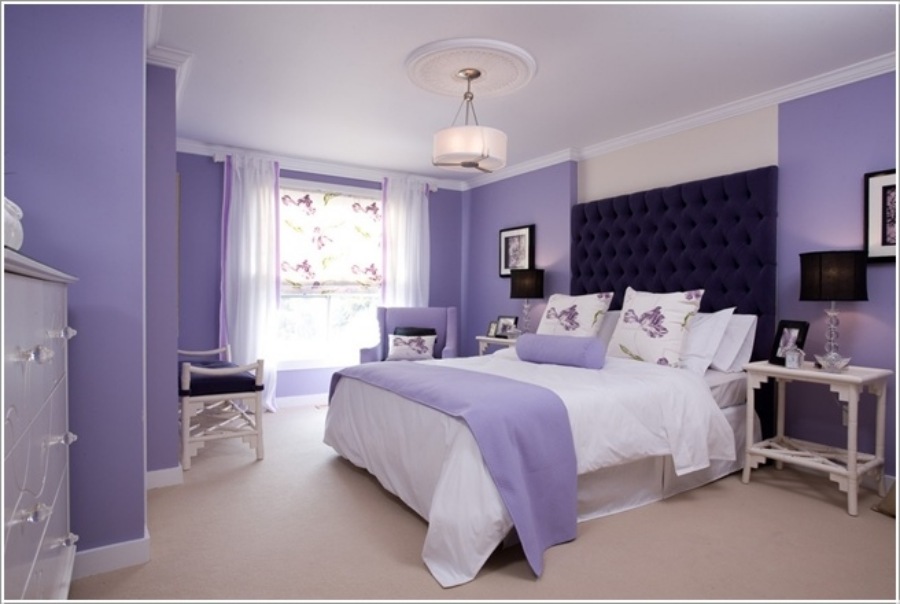 In case you are looking for a color scheme that is elegant and equally playful, then this shade of purple will be just the perfect choice. Many bedrooms tend to have low light, which is essential in making your rest or sleep as fulfilling as possible.
Adding warm undertones like the mystical purple into the low light will enhance the results even further. The color is there to set the right ambiance for relaxation and in 2019, there will be many homeowners going for it.
Tip: You can also combine purple or even lilac with warm gray undertones too for the best results.
Paint can define any room in a huge way. In case you are thinking of repainting your bedroom, it's advisable to go for colors that enhance the relaxation mood. Well, the few options above should help you with this. Although they have not been entirely popular for bedrooms in recent years, in 2019, these simple colors will be playing a central role in bedroom decor around the world.
Ready to update your bedroom and make it the sanctuary you deserve? Then get a free quote!