Thanksgiving is perhaps one of the most important holidays of the year. It's the perfect time to get together as a family and catch up on what you've been up to. However, we also know that Thanksgiving offers the best opportunity to enjoy great meals together. The Thanksgiving turkey is always the best turkey ever and if you top that up with some pie and cranberry sauce among other delicacies, then you will have the time of your life.
"Be thankful for what you have; you'll end up having more. If you concentrate on what you don't have, you will never, ever have enough." - Oprah Winfrey
But while you get the food ready, you should also set the table. Thanksgiving is a special holiday and the last thing you want is to serve you special meals on an empty table. To add more magic to your Thanksgiving delight, you will need creative tablescape ideas.
Below are some good ideas you can explore.
Lush and Whimsical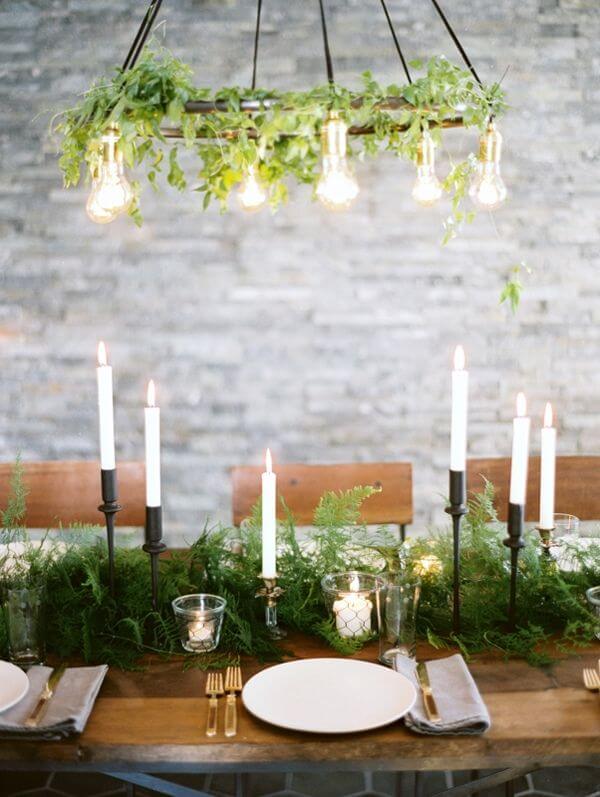 This green and playful dinner table setting is a perfect backdrop for the perfect dinner. The lush garland, in particular, lights up the entire table. The white candles, the chandelier draped in beautiful plants, and the gold flatware are some of the other accessories that make this setting magical. If you want something simple and breathtaking this Thanksgiving, you can never go wrong with this design.
Relaxed and Whimsical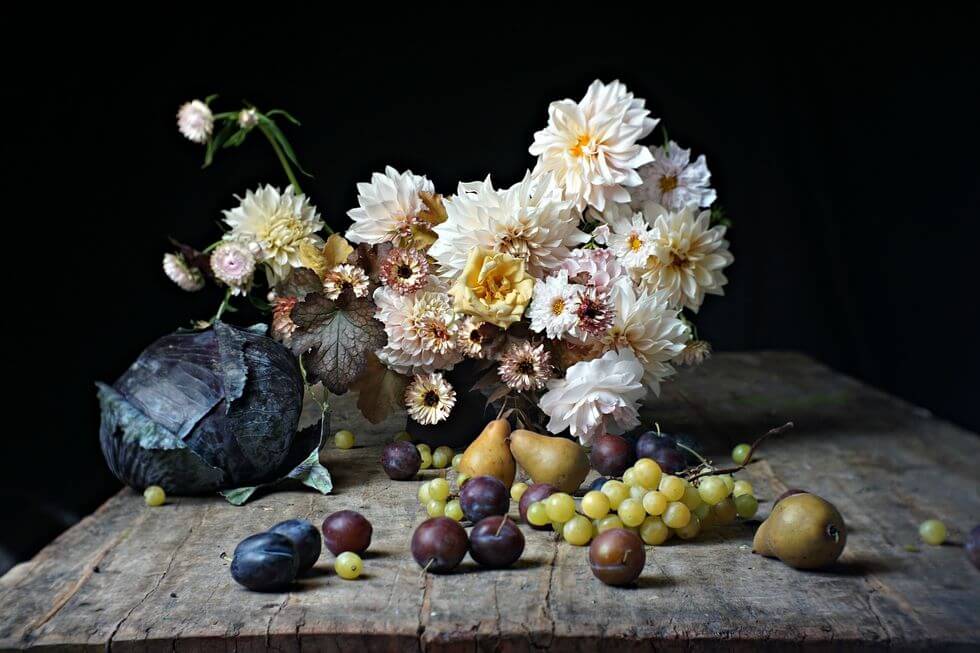 We know that most people may not have the time to set up a grand dinner table for Thanksgiving. The great thing is that there are many simple options you can explore that will take just a few minutes to set up. You should consider this relaxed theme. All you need is a series of yellow, pink, and cream colored flowers into a vase. There's no need to follow any pattern, just put the flowers in randomly. Finish up the setting with an array of fresh fruits spread around the vase. This is a great last-minute tablescape design that would come handy for anyone who doesn't have a lot of time.
Bold and Rich Hues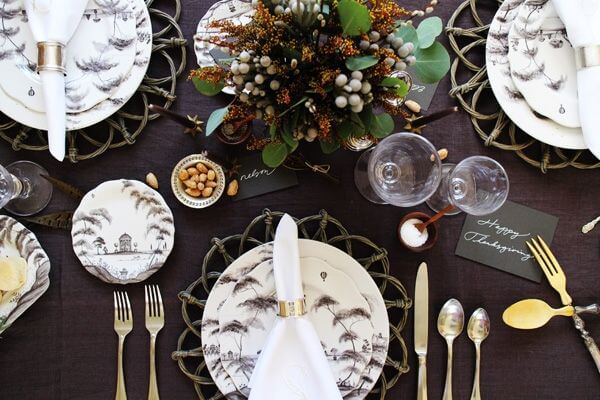 This tablescape is southern-inspired in many aspects. It's designed to incorporate earthy elements and deep tones. The elegant aesthetics are topped up with gold napkin rings to add the perfect amount of polish to the entire arrangement. It's the perfect vintage tablescape design idea and goes very well with the Thanksgiving theme.
Splash of Citrus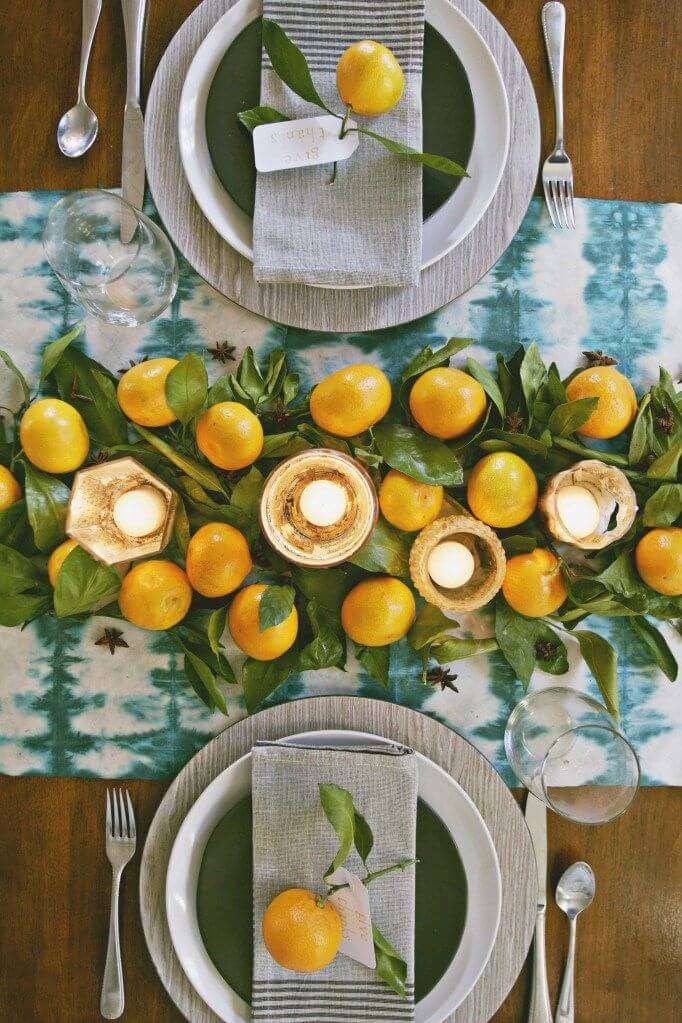 You can juice up your Thanksgiving by adding this display of citrus to your dinner table. There's an unexpected modern element that comes with citrus. Although usually Thanksgiving is associated with gourds, a citrus display could be the perfect step away from the norm. So if you want something new and perhaps you want to change a long tradition in your home, this would be the perfect way to go. It's also one of the easiest tablescape designs that you can set up.
Pumpkin Surplus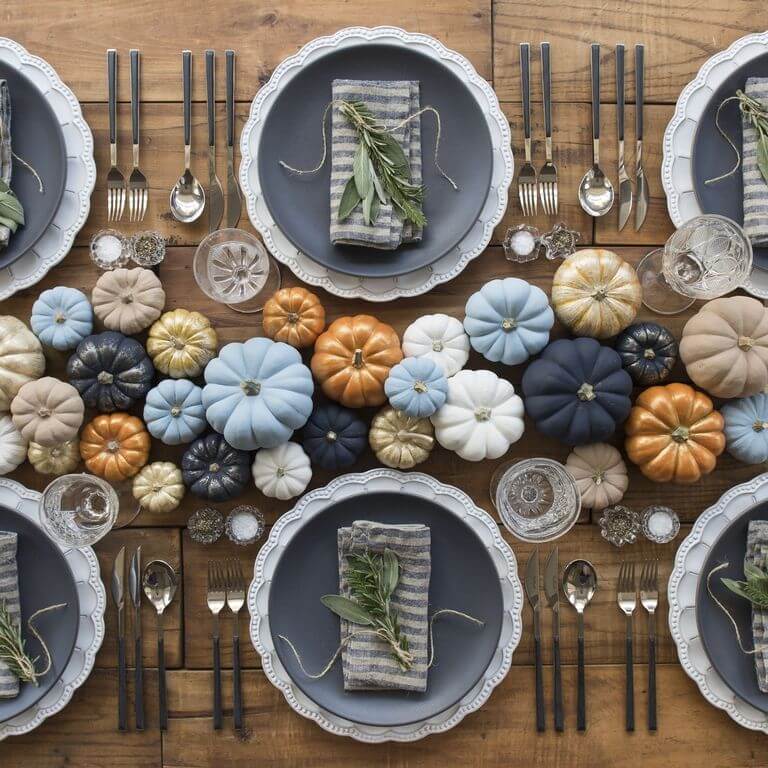 The pumpkin display is yet another simple but well thought out tablescape that will revamp your dining table for the better. It's all about setting the table with pumpkin decorations. The pumpkins come in different sizes and different colors including white, gold, glimmering orange, matte blue, and matte black. The arrangement is embellished further with beautiful herbs tied in twine and simple earthy tones.
Touch of Pink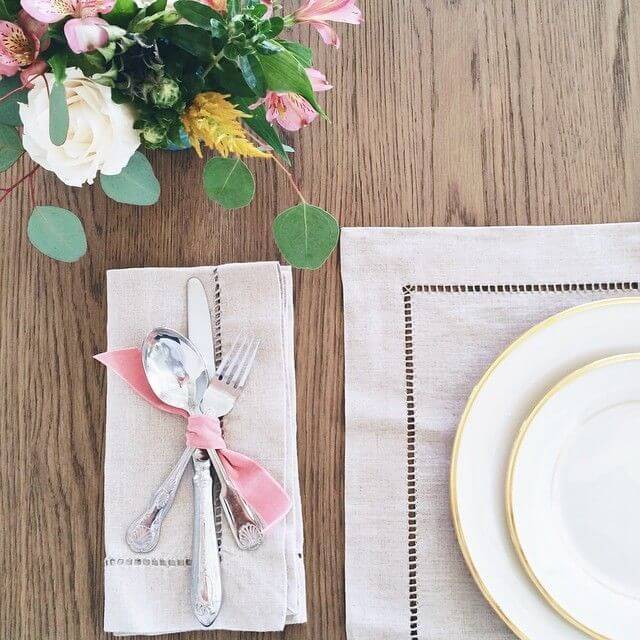 The colorful nature of a Thanksgiving holiday needs a colorful dinner table. Pink would be a great choice for you. A touch of pink on your floral arrangements and flatware will do the trick. Although some may consider this a subtle feminine design, it will definitely appeal to anyone. Adding color to the table is always recommended and this display will light up your dinner table to everyone's amazement.
Setting up your Thanksgiving table is a simple task. All you need are a few creative design ideas and a few minutes of your time. Although the options above are great, there are many others out there too. Do your homework and see what you can find.
Related: 6 Last Minute Ways to Prepare Your Home for Thanksgiving
Like these ideas? Which ones are you going to take to heart? Let us know in the comments below!