With Thanksgiving upon us, most families are doing the impossible to get everything prepared and ready in time for Thanksgiving dinner. Desserts are often neglected with the many side dishes the holiday demands, but we made a small selection of recipes that you can make in no time that are still very delicious and season-worthy. Check out this delicious list of treats below!
Pumpkin Cream Pie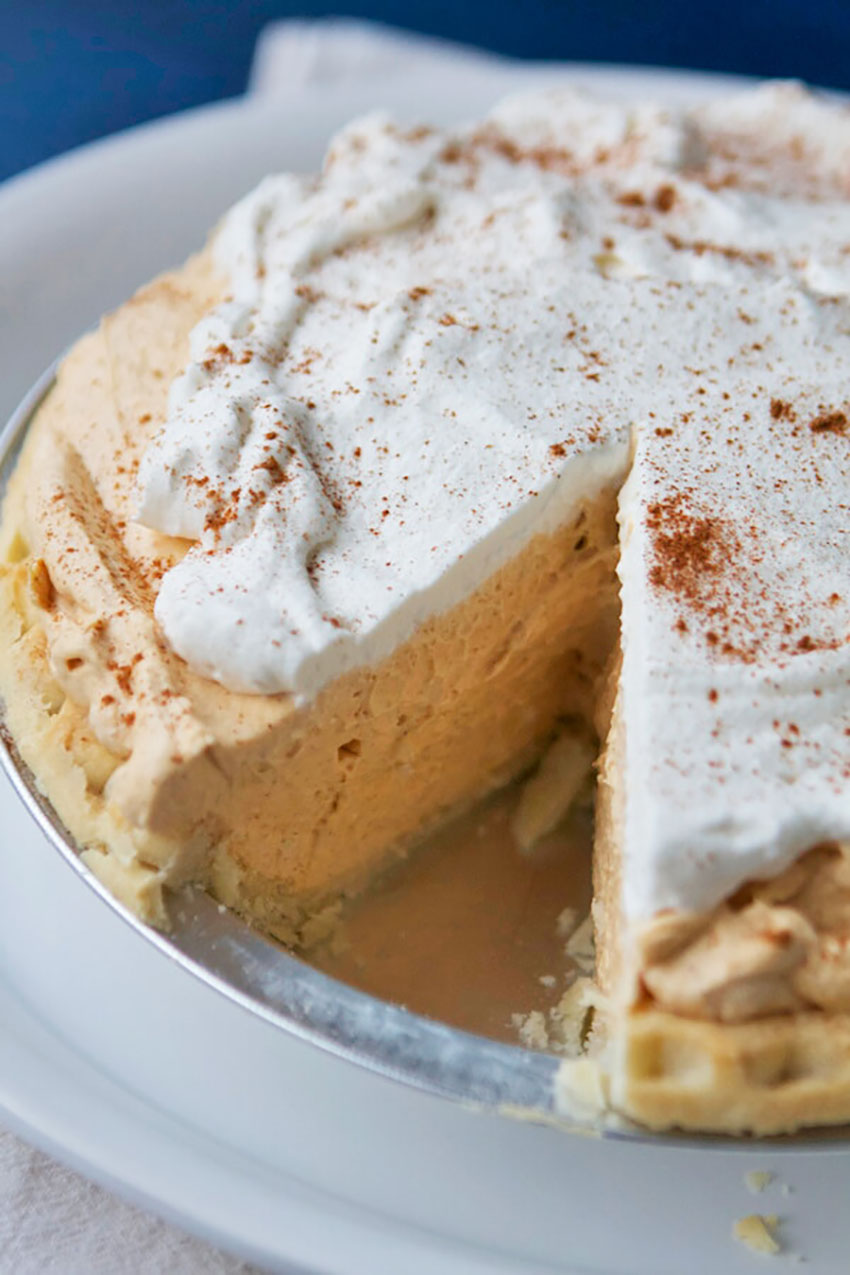 This easy recipe is just perfect for those who don't have the time to make desserts. The delicious pumpkin cream can be whipped up in only 15 minutes and will bring the seasonal pumpkin taste that everybody loves and will end your Thanksgiving dinner in the best way possible. Get the recipe over at Lauren's Latest!
No-Bake Cherry Cheesecake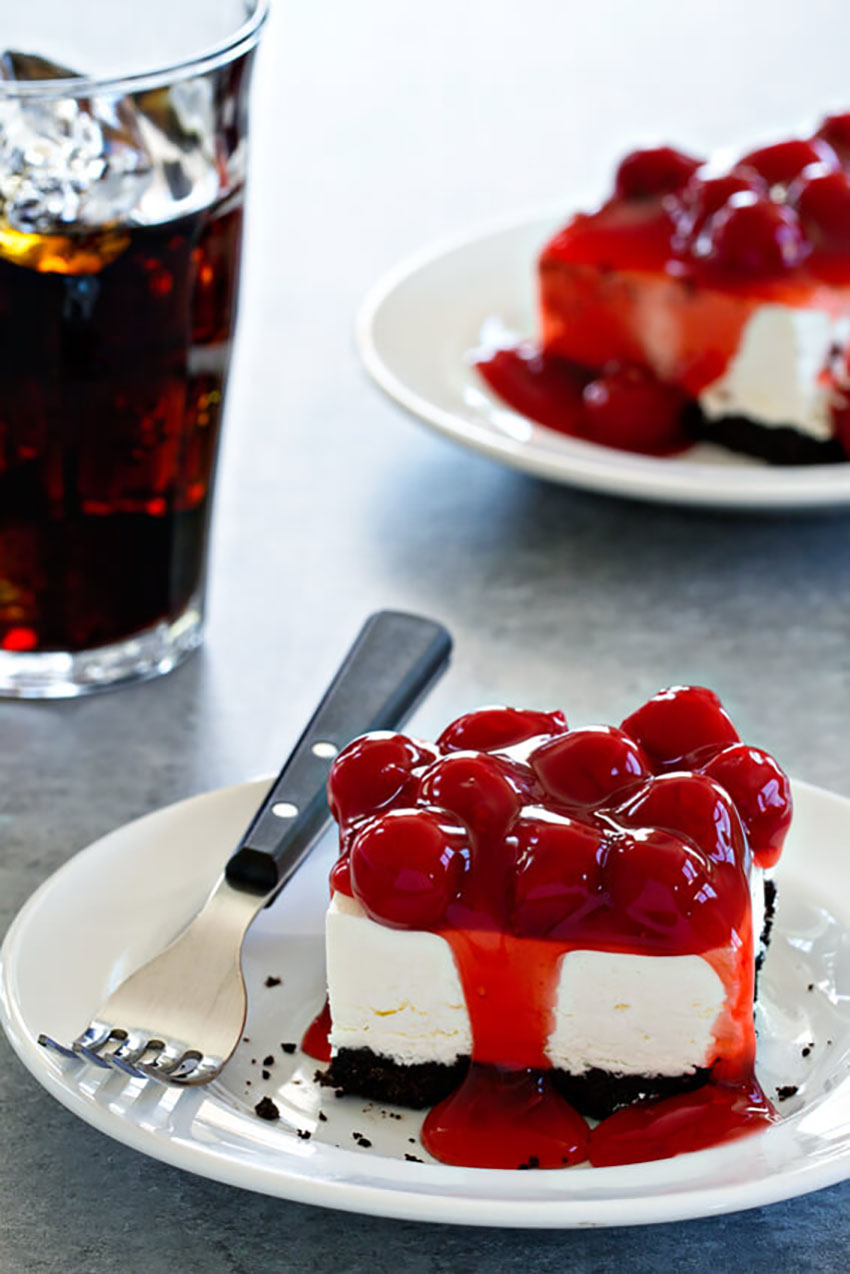 This easy no bake Oreo Cheesecake is good all year round, and of course it is a great addition to your holiday menu. Wake up a little earlier on Thanksgiving and in only 15 minutes you can prepare the dessert from scratch and leave it chilling on the fridge. Easy peasy! Get the recipe!
3-Ingredient Cinnamon Sugar Cookies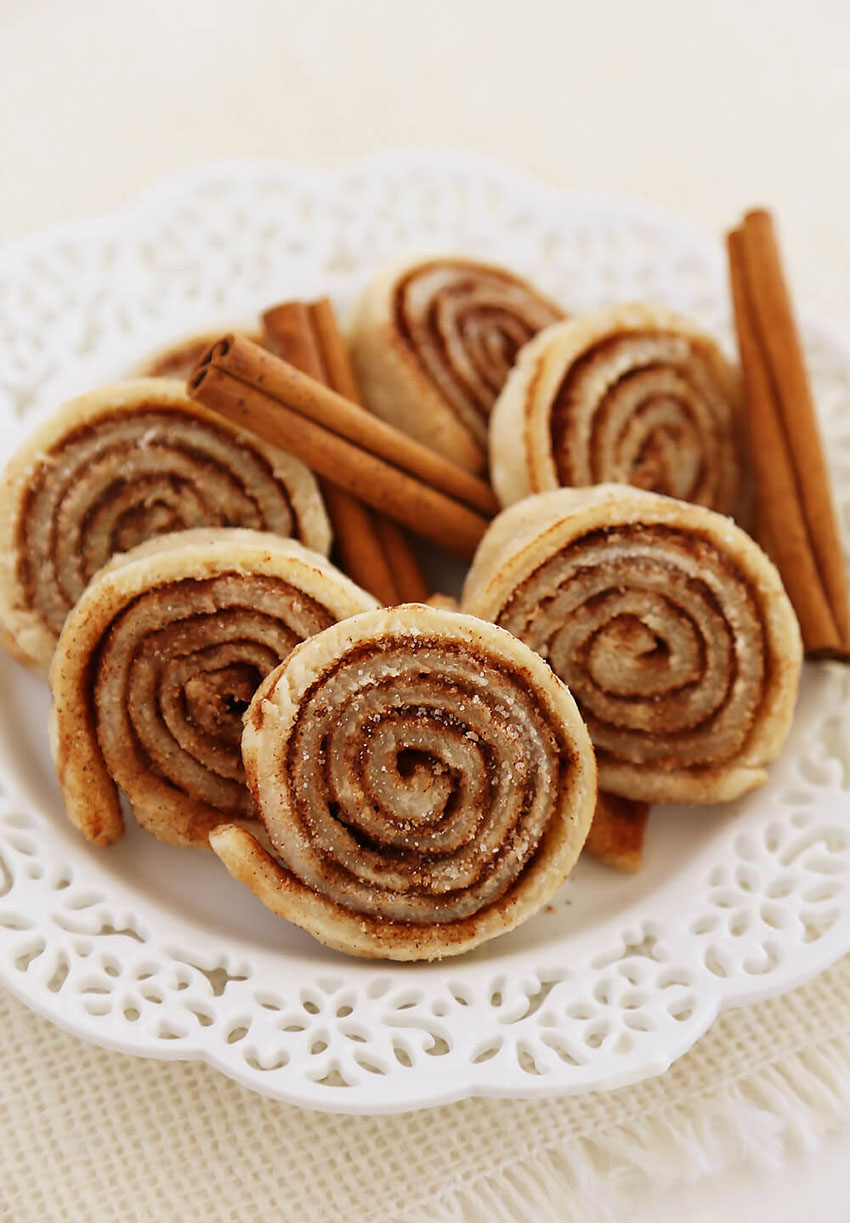 This incredibly easy dessert is a guaranteed success. With only three ingredients - ground cinnamon, granulated sugar, and store-bought pie crust - you'll have these delicious cookies ready in only 15 minutes. We know how precious oven time is at Thanksgiving, but you'll only need eight minutes to bake that can be done before or after the turkey, not affecting the day's schedule. Get the easy detailed instructions over at The Comfort of Cooking!
Salted Caramel Pecan Dip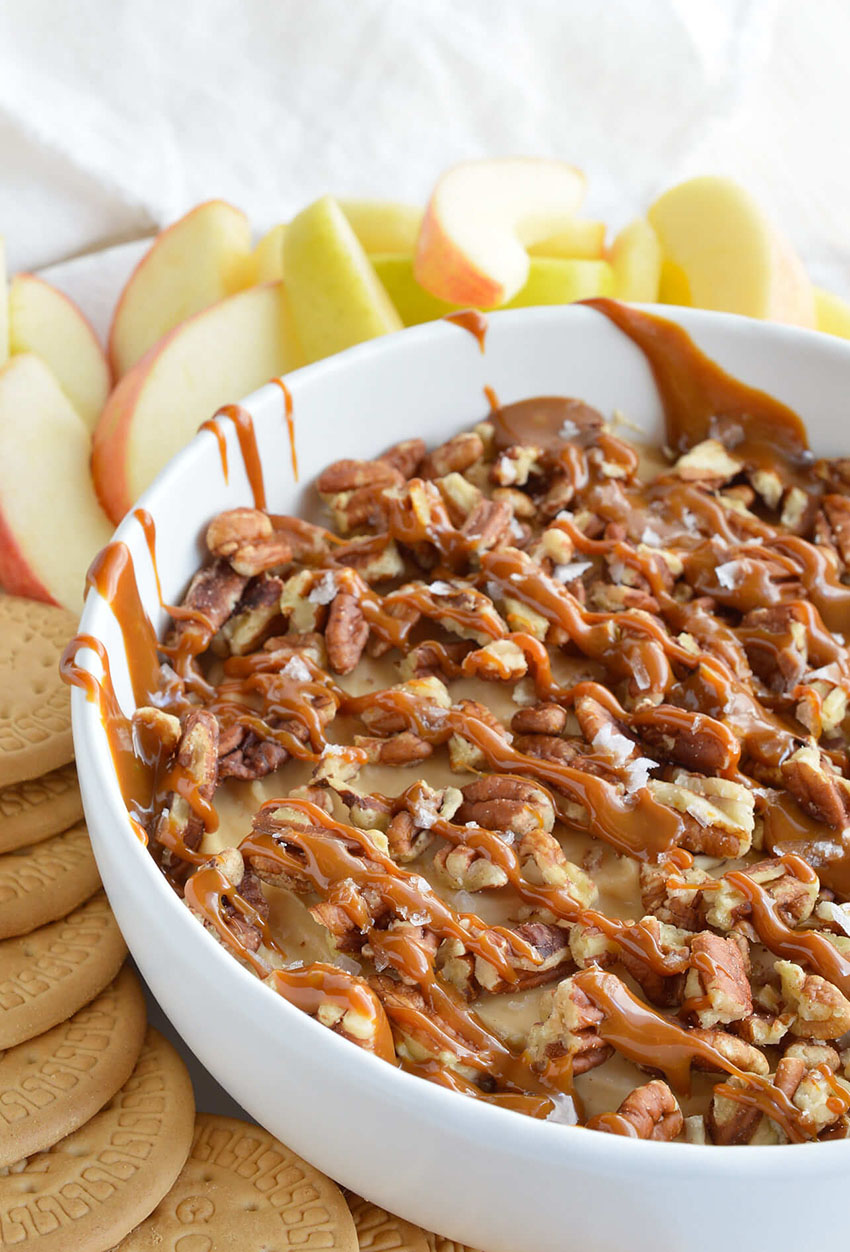 This delicious dip will be a party favorite! Easy and quick to prepare, this mix of flavors will without a doubt please everybody's taste buds on the holiday. The delicious caramel, marshmallow fluff, and cream cheese filling topped with pecans, caramel, and flaked salt brings a tasty and seasonal party of flavors, making the treat just perfect for Thanksgiving! Check out the recipe!
Chocolate Strawberry Parfait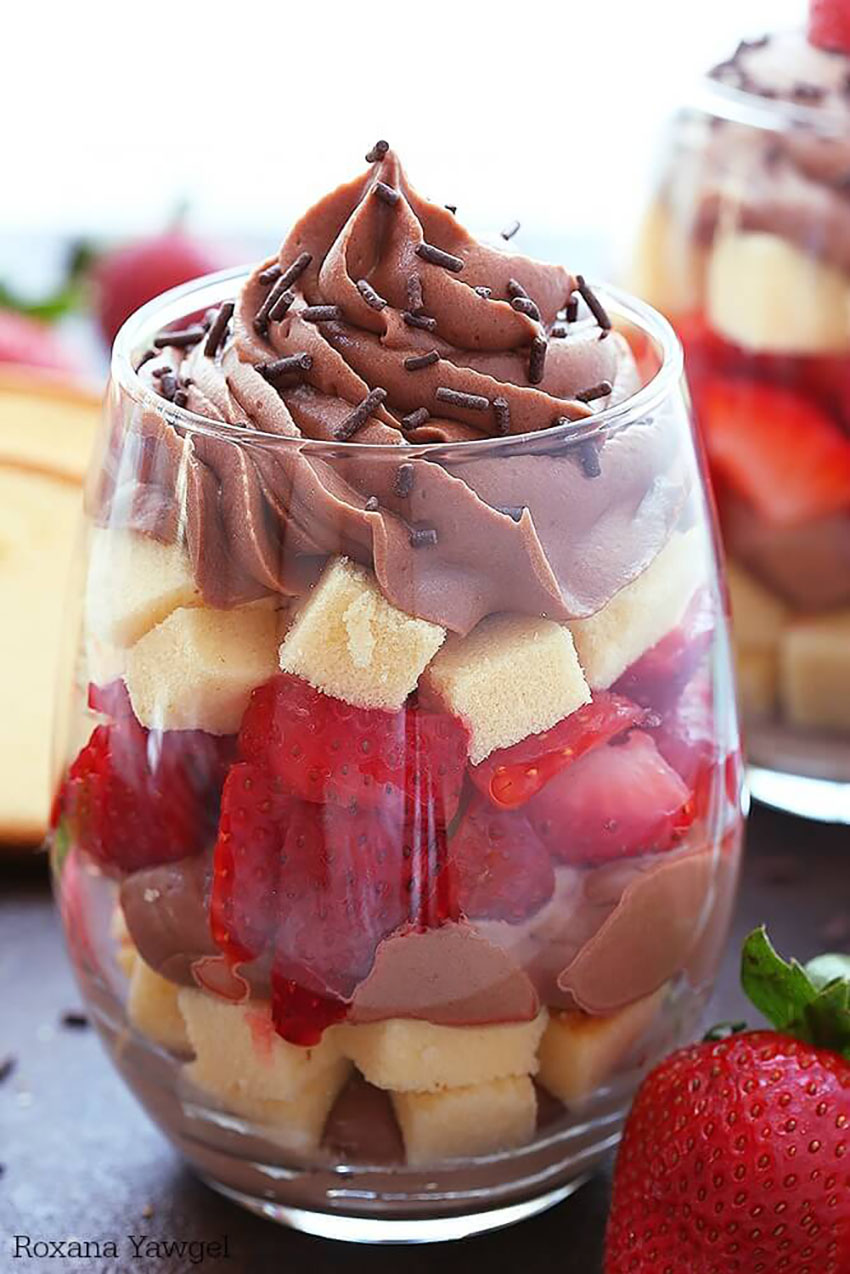 This incredibly easy dessert is perfect for a last-minute holiday option. Using a store-bought pound cake that you can get at your local grocery store or bakery, you'll only need a few minutes to prepare the chocolate filling and layer it with strawberries in single serving dishes (or use one big serving dish instead). Easy and delicious!
---
Thanksgiving is one of the most beloved holidays in the year, it has a deep, loving meaning that makes us each search ourselves to look for the best things in our lives, the things we are most grateful for. So let's make the holiday count by giving it its proper welcome and spending some quality-time with our loved ones!