Giving your bedroom an accent wall can go a long way in revamping how it looks. The good news is that there are so many innovative and breathtaking accent wall ideas to explore.
Accented walls can be painted differently, embellished with wallpaper, or even given a different texture. The goal is to make them look uniquely different from other walls.
Here are a few ideas you can explore:
Diamond Pattern with Texture
Adding some texture is probably one of the best options to transform bare walls into stunning masterpieces. It's also a great way to create dimensions in any room and improve its aesthetics.
This simple diamond pattern is designed to give your bare bedroom walls a touch of flair. It becomes the perfect focal point to showcase your style and personality.
Exposed Faux Brick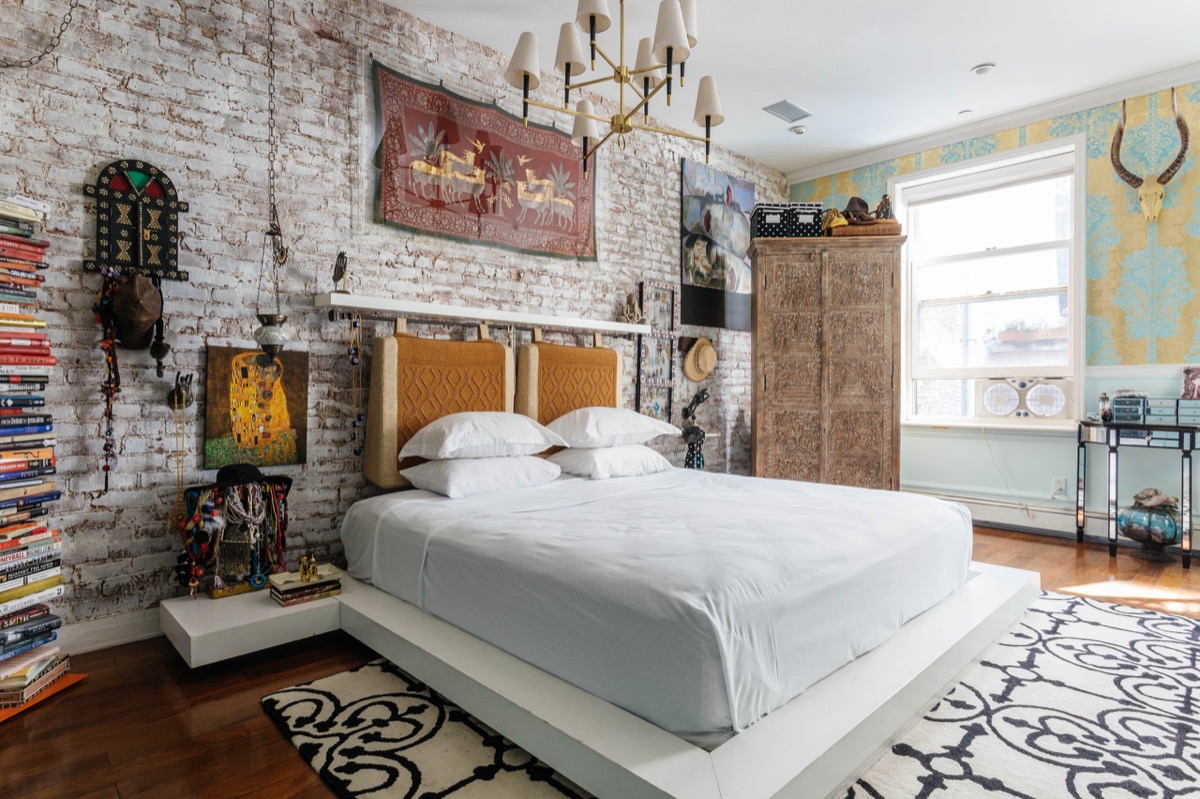 Exposed brick is also a great way to bring in a cozy ambiance to your bedroom. This is actually a very popular choice in remodeling and looking at its stunning appeal, it's not hard to see why. If you want to give your bedroom that rustic and industrial look, then this would be the best option to go for.
Wood Accents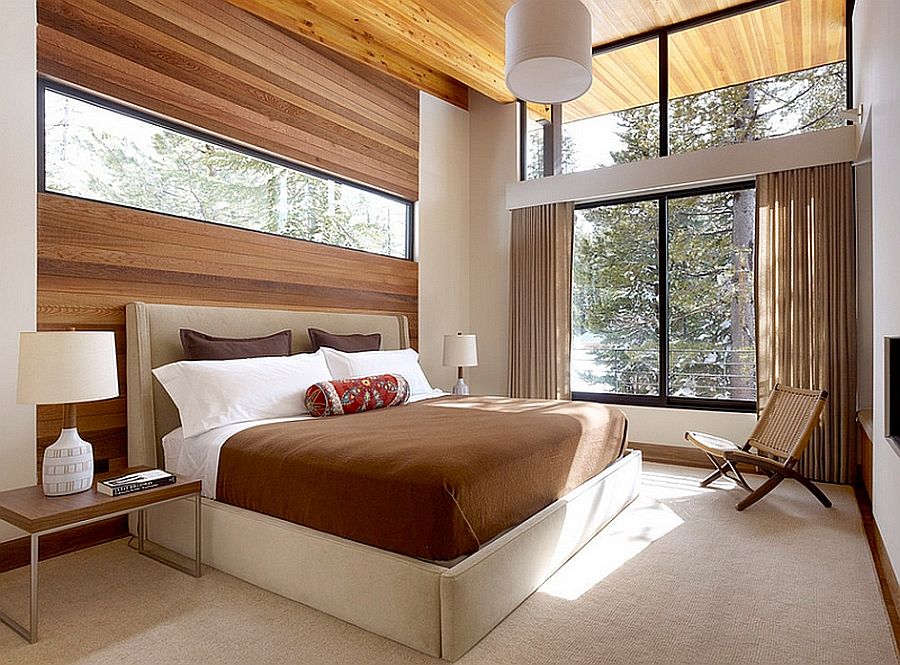 Wood is a great option to add warmth, texture, and depth into your room. It's also a beautiful and unique addition that will make your bedroom pop. Wood is versatile. There are many creative ways you can explore to get the best results from it, so don't be afraid to experiment a little bit.
Chalkboard Accent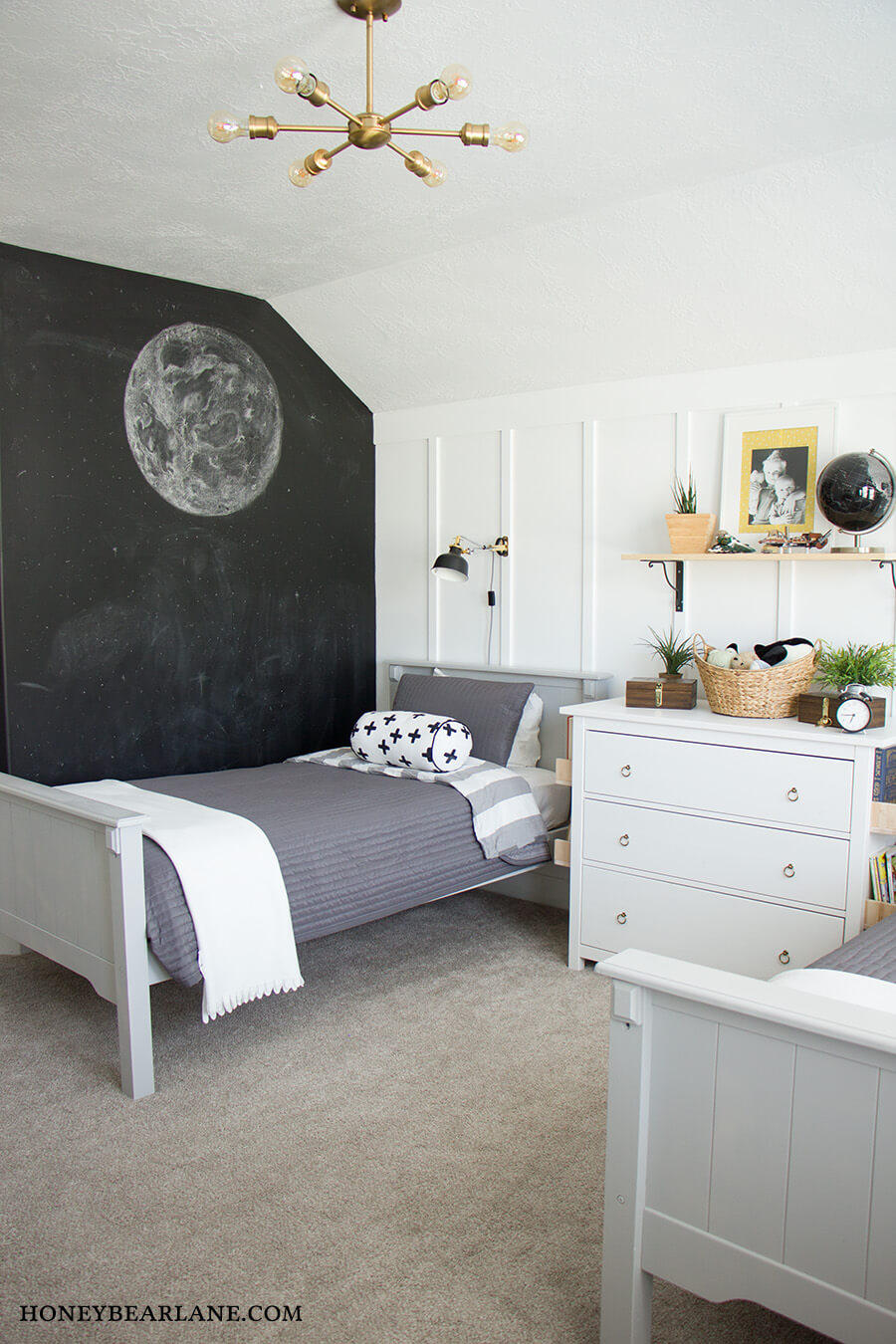 It's not often you get to use chalkboard as part of your decor but this one actually works. It's a minimalist design that brings a sense of life into any bedroom.
Besides,
Chalkboard accents are functional. They can be used to write reminders or help the kids with homework if needed. If you are looking for something casual and welcoming, then this is the accent to go for.
Wooden Pallets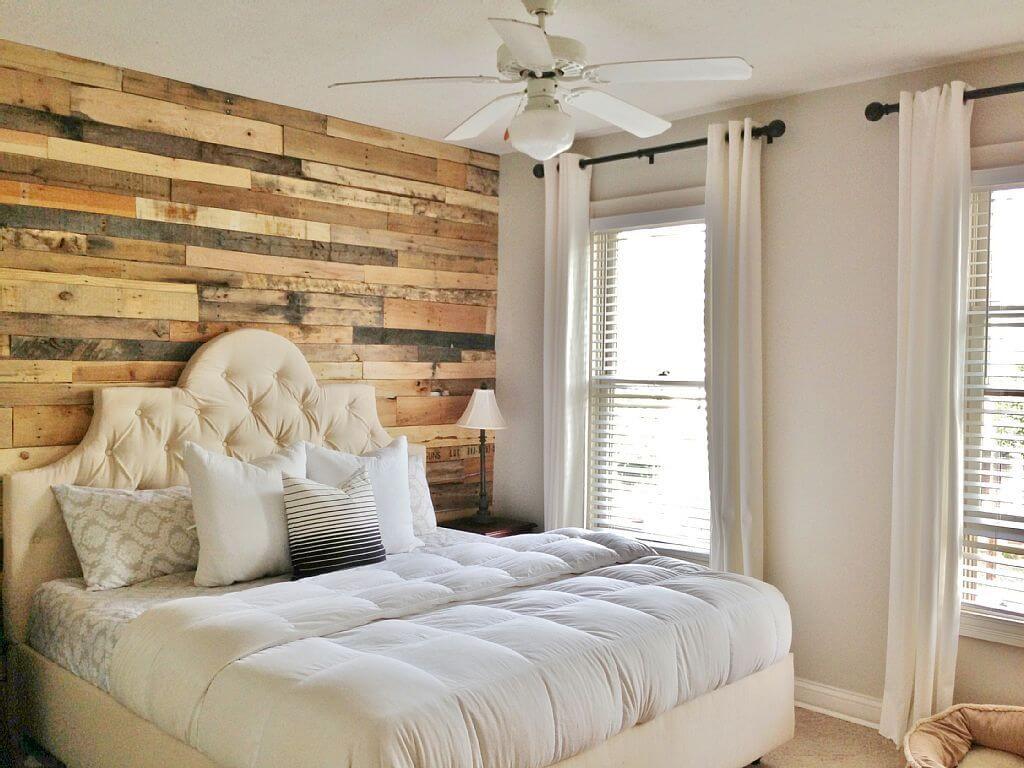 In case you are looking for a simple and delightful twist to wood, then using wooden pallets is definitely a good choice. Wooden pallets make for the best backdrop to your headboard.
They are designed to bring a unique touch of warmth and rustic charm to any room. The pallets are also inexpensive and can be customized with different finishes to create that stunning look.
Stenciled Bedroom Accent Wall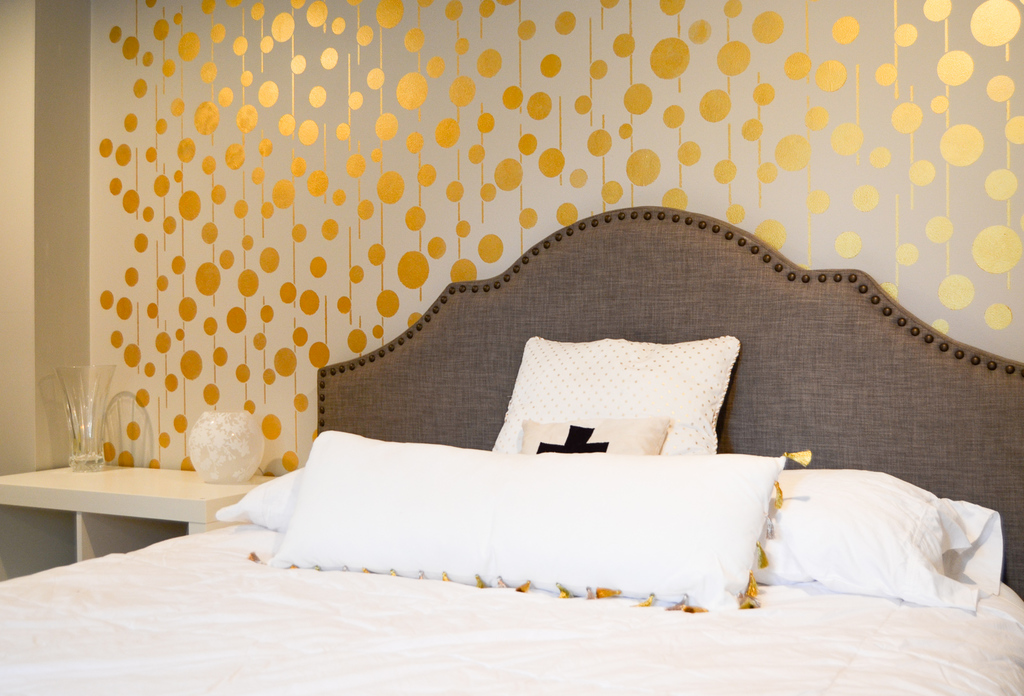 Gold stencils will create a beautiful and stunning bedroom, as we all know gold is associated with elegance and opulence, but you can also go for different colors.
Stencils allow you to creatively slip in this class with ease. It will deliver that polished and sophisticated look into your bedroom, especially if used on a white background.
Dark and Dramatic Paint
Paint can also be a great way to add some pop into your bedroom. A dark and dramatic accent wall, in particular, should be a great start.
For example, if you have an all-white bedroom, you can consider adding a dark hue of blue or any other color on one side to achieve that stunning dramatic effect.
Peel and Stick Wallpaper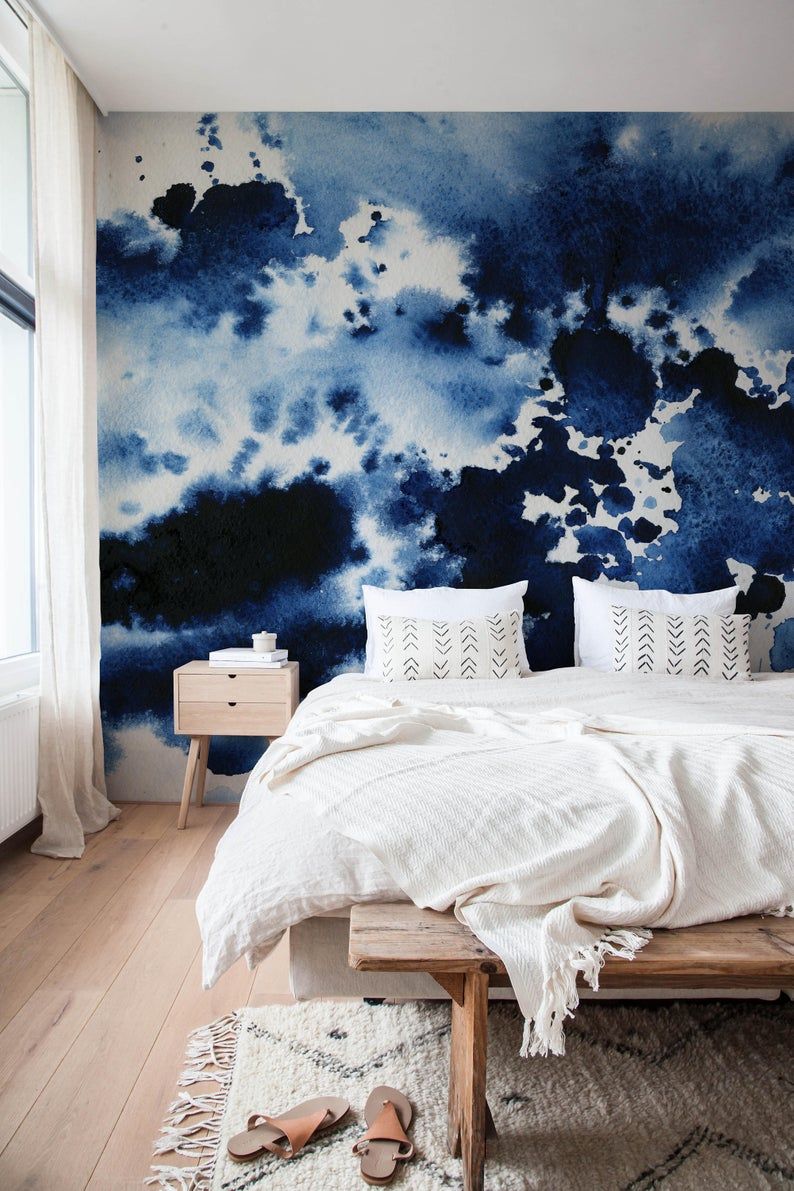 Wallpaper is definitely the most versatile option you can choose when it comes to wall accents. Peel and stick wallpaper is available in huge varieties. In fact, you can try out different designs, see if they work, and remove them when you get bored!
Improving and changing the look of your bedroom is an easy and affordable project. Request a free quote to kickstart your own transformation!