Teenage years are an odd time in a child's life, and an even odder time for the parents. With the new fads, the fashion, and new celebrities that populate the youth's world, it can be easy to lose track of all the pop culture your teen is exposed to. However, you can still decorate the house together! One thing that can help you and your teenage son bond is their room. We already did the teenage girl's room article, so check that out if you haven't already. Here are some new and modern ideas for generic teen boys' rooms. You and your child will be sure to find something that suits your needs.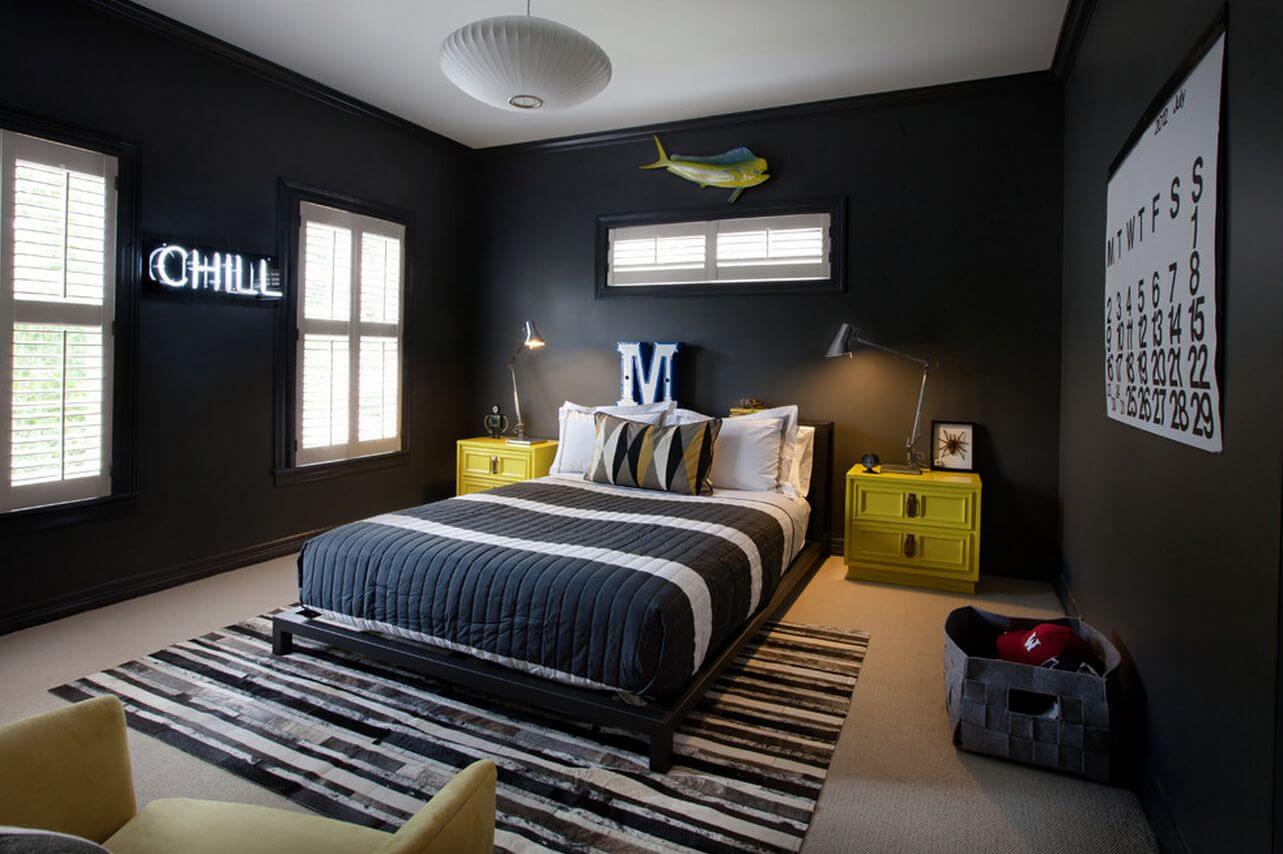 Music: The Only Thing Black and White is the Paint
One things that all teenagers are going to have an opinion on is music. You may not know all the newest musicians or keep up with current artists, but for the most part you'll know the instruments. Barring some crazy DJ setup, a more relaxed approach is a guitar in the teen's bedroom. Fit that with some musical decor, here in custom black and white accent walls, and you've got a chill spot to play some riffs. The best part about having a guitar is that it can be unplugged late at night, not like percussive drums.
"Without music, life would be a mistake." - Friedrich Nietzsche
Video Game Room Decor
From the arcade to the PC, video games have been one of the fastest growing and most technologically advancing form of media the world has ever seen. So there's a lot of room to work with when it comes to combining room decor and gaming equipment, so that also adds to the room's vibe. Be it background wall art, a new gaming chair, or just the right hardware for that personalized gaming PC, there's no limit to the amount of ideas that can go into a video gaming room for your teenager. And with games being what they are, your son will certainly be appreciative. So if he's into Super Mario or an MMORPG, at least he'll have the room to back up his tastes.Here are just a few examples of what to put in your son's personalized video game bedroom:
CD racks
Controller hooks
PC desk
Storage units
Game posters
Nintendo, Sega, and Microsoft decor
The newest console(s)
Classic Pac-Man, Mario, Halo, and Fallout gear
Gaming lighting fixtures
PC lighting rig
PC cooling rig
Memorabilia
Themed Bedding
Character lighting fixture
Bean bag
Penny Arcade comics around room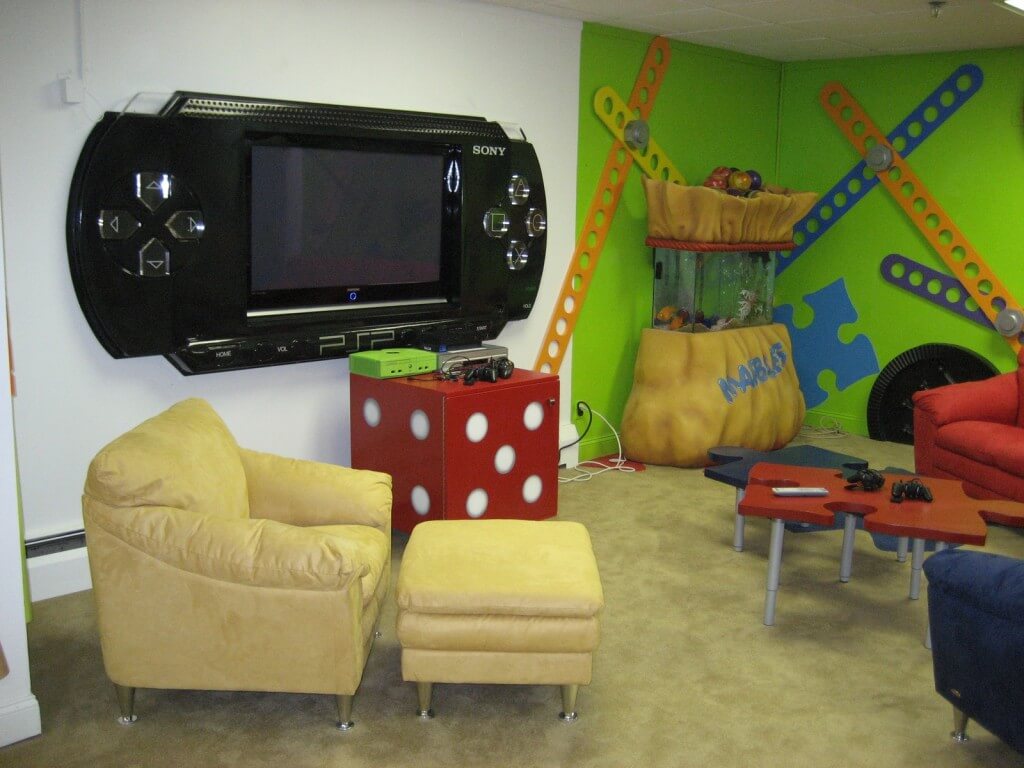 Sports Themes!
What teen isn't into sports? Take your son's favorite sports team and turn it into a theme for his room. Add new sheets with the sports logo on it. Hang new curtains that convey his favorite sport. Is he into college sports rather than high school or professional? Go college professional. Whatever sport the old sport is into, turn that into a room.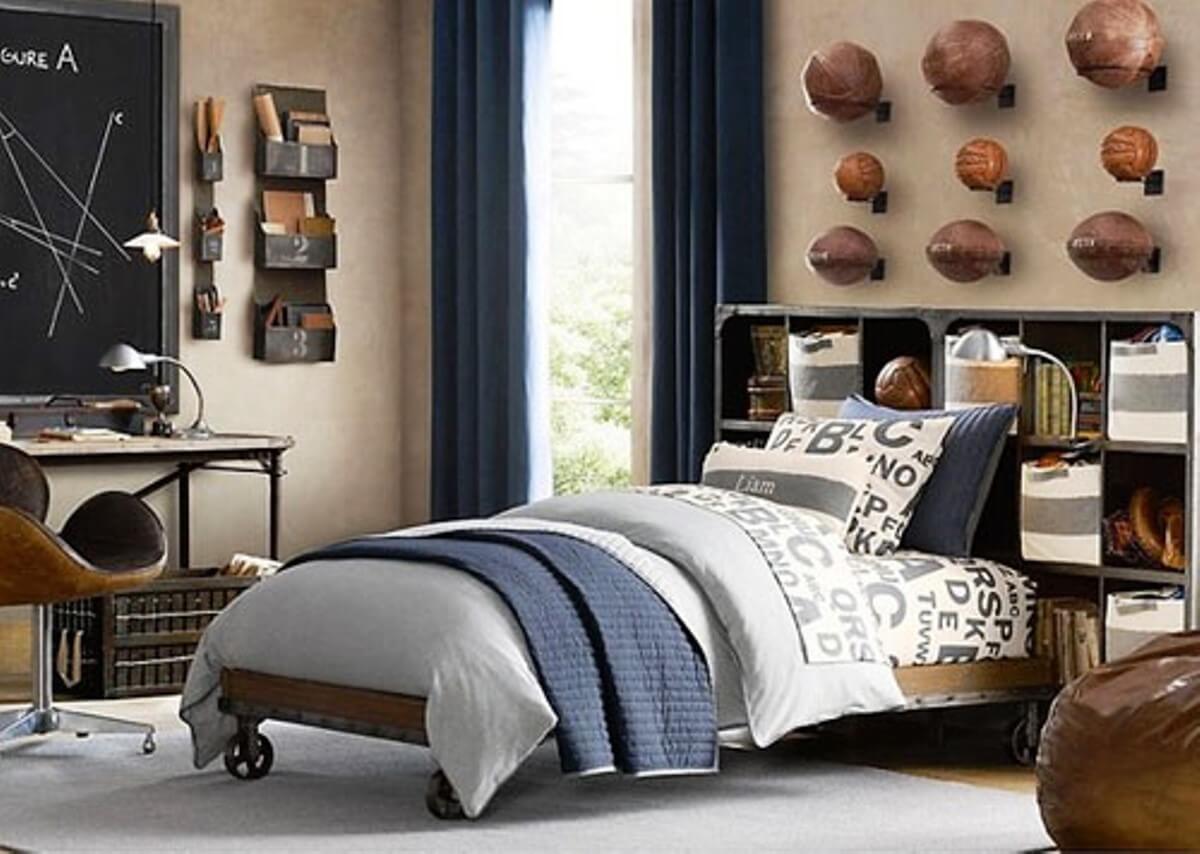 Your teenage son has his own interests and likes, so try to accommodate those with the bedroom decor that best matches his interests. After all, he's going to be enjoying that room for quite some time. So make it a fun time in his life.