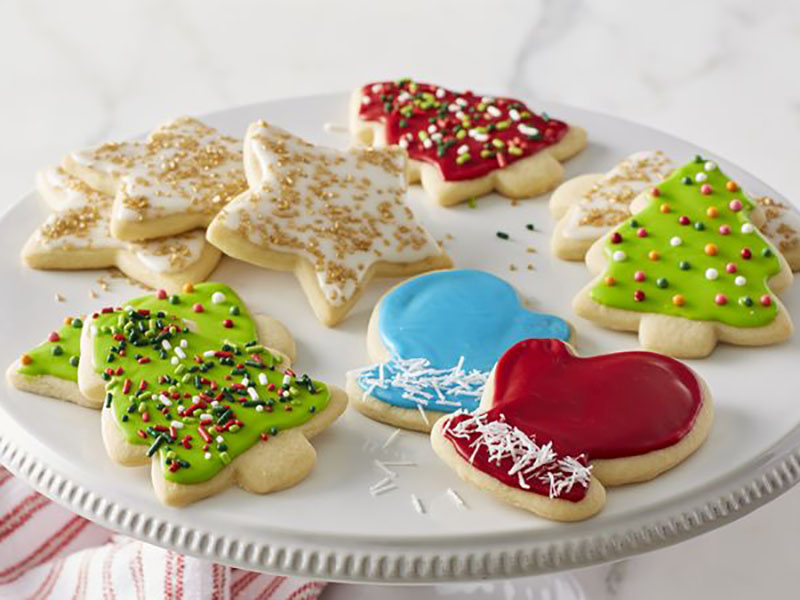 There are so many things that make Christmas a special day. But one thing is clear, you can never get by without the right food. Christmas cookies, in particular, can be very fulfilling.
If you're looking to give your family a treat this year, we may have a few recipes for you to try. These are all simple recipes and they will bring the Christmas bliss to a whole new level.
1. Buttery Spritz Cookies
You can give your family a delightful taste with this tender spritz cookie recipe. It creates the perfect eye-catching treats. The dough is also easy to work with and it's something you can have fun making with the entire family. It takes 20 minutes to prepare and 10 minutes to bake.
2. Chocolate Reindeer Cookies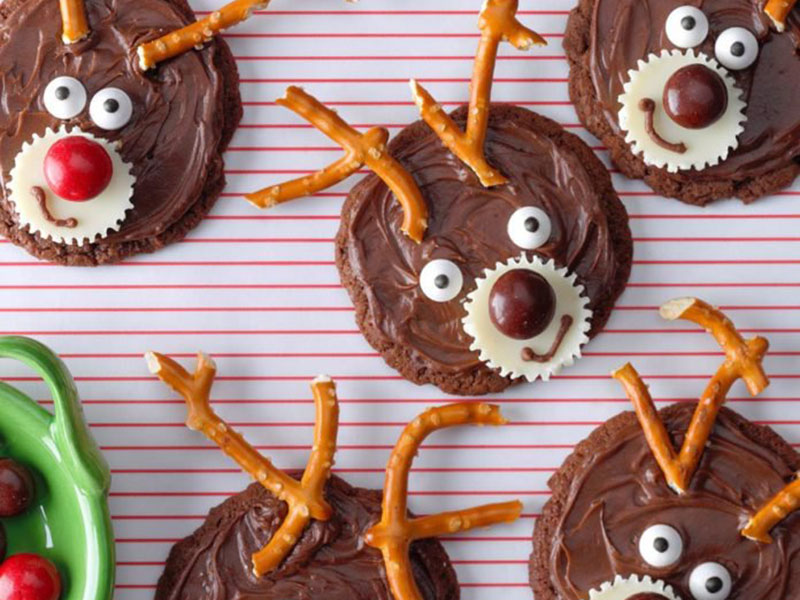 If you're looking to add a touch of whimsy to your holidays then this recipe will be perfect. Chocolate treats are made to resemble reindeers and if you have little ones around, they can chip in and help. Preparation for the cookies will take about 55 minutes and then you will need 15 minutes to bake. Try to make at least five dozens so that everybody can enjoy all through the holidays.
3. Holiday Cutout Cookies
This can be a fun and exciting recipe but you will need to have the right cookie cutter collection. Nonetheless, if you're one of those people who love the crispy part of cookies with a small sprinkle of sugar and frosting, then you're in for a treat. It also takes very little time to make. You'd probably need 20 minutes to prepare and 5 minutes to bake.
4. Gingerbread Men Cookies
We all know that gingerbread is a must in any holiday, not just Christmas. If you're making treats for Christmas you have to get gingerbread and this simple recipe will be great. The cookies can be shaped in any way but try to maintain the Christmas mood in everything. The preparation takes just 40 minutes and then the baking will be about ten minutes. The cookies will also need an additional 10 minutes to cool off before they are served. Try to make at least 2 dozens at one go.
5. Hot Chocolate Peppermint Cookies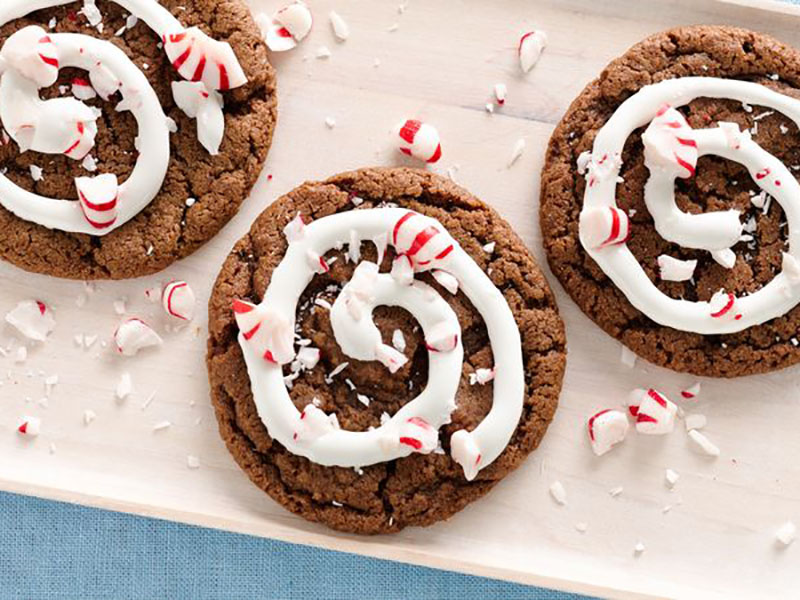 As the name suggests, these cookies taste just like rich hot chocolate baked into a tasty cookie. The peppermint is also something to keep your taste buds on for. Although they are not necessarily a holiday-themed treat, they can be made fast and with a little bit of help from the family. In total, you will just need 30 minutes to get everything ready. The baking takes 10 minutes per batch and you can do 2 or 3 dozens at a time. Each of the cookies comes packed with 145 calories so they can keep energy levels up all day.
6. Gooey Caramel-Topped Gingersnaps
Gingersnaps can be an ideal substitute for gingerbread but it would be great to combine both for the best experience. The process of making these cookies can be therapeutic. Just turn on a few songs and get baking, you will love it. It takes about an hour to make them. 40 minutes go toward the preparation of the ingredients and then the other 20 minutes go into baking and cooling. The cookies can be baked in three and a half dozen at a time. The crusty nature adds to the taste too. To add to the magic, dip each cookie into candy coating. The kids will definitely love it. You can also sprinkle with jimmies once the candy coating has dried.
Making cookies during Christmas is one of the most important things you can do to bring the magic of the holidays. Although there are many recipes to try, the simple ones above should be great options.